PRIVACY POLICY
Last update: September 28, 2020
This policy describes how Choco de Léa (collectively, Choco de Léa, we, us or our(s)) collects, uses and shares your personal information.nnelles.

This Privacy Policy covers the following:
What our privacy policy covers
What we collect
How We Use Your Personal Information
How We Share Your Personal Information
How We Protect Your Information
Your choices
Contact us
Changes to this Policy


WHAT OUR PRIVACY POLICY COVERS
This privacy policy deals with personal information about you that Choco de Léa obtains onur https://www.chocodelea.ca/ and in connection with marketing offers. When we use the term personal information, we are referring to information about an identifiable individual. It may include items such as your name, email address, mailing address, birthday, phone number, photos, personal images or profile information for your project that you provide in a form on our website.b.
This Privacy Policy does not cover information you submit on other websites, even if we communicate with you on those sites. For example, if you post information to Facebook, Twitter, or YouTube, that information is subject to the privacy policies of those websites, not this one.








WHAT WE GET
Here are examples of personal information we collect:


| | |
| --- | --- |
| Purchase on our website | Name, credit card number, email address, billing address, shipping address, and phone number |
| Choco de Léa community (Facebook page, Facebook group, Instagram account or any other online presence) | Any information about yourself that you choose to submit or post in connection with your interactions with our social networks and online platforms. |
| Draws and contests | Name, email address, phone number and age |
| Notice of product availability | Name, email address, shipping address and phone number |

In addition to the above, we may use the following technologies to automatically collect information about your activity on our websites.
Cookies.*
Flash Cookies.**
Web beacons, beacons or web beacons.***
Web server registers.****
Geolocation technologies.*****
Note that we do not intentionally collect personal information from children under the age of 13. If you are under 13, you may visit our websites, but you must not make a purchase or submit any personal information to us.
HOW WE USE YOUR PERSONAL INFORMATION
Choco de Léa mainly uses the personal information collected to offer you products, information and services. We may use your information to track your purchase history, suggest products to you, and communicate with you for account purposes or promotions. We may also use your personal information for other legitimate business purposes, including detecting and preventing fraud, collecting monies owed to us, and maintaining accounting records.


How We Share Your Personal Information
Choco de Léa may share your personal information in the following circumstances:
Service providers. We may share your personal information with companies that provide services to us (including affiliates acting as such), such as order fulfillment, package delivery, mailing and emailing, commercial data analysis, marketing assistance, credit card payment processing, fraudulent activity investigations, consumer surveys and customer service.
Marketing Partners. We reserve the right to share your personal information with third parties with whom we have partnered to jointly create and offer a product, service, promotional offer or sponsored content. In addition, to the extent permitted by law, Choco de Léa's co-marketing partners may share your personal information with us to serve you better.
Social Networks, Widgets, and Plug-ins. Your use of any feature made available to you on our sites by a third party may result in the collection or sharing of information with a third party. For example, if you use Facebook's Like feature, Facebook may record that you like a product and post that information to Facebook.ook.
Other occasions. Choco de Léa may share your personal information in order to protect the legal rights of our company, our employees, our agents and our affiliates, to protect the safety and security of our visitors, for detection and protection purposes. against fraud, or to comply with the law or legal process.
Enterprise transition. Choco de Léa may share your personal information with another company that purchases the assets or shares of Choco de Léa in whole or in part, and that company may use and disclose that personal information for purposes similar to this which is described in this policy. Choco de Léa may also share personal information with potential buyers in order to assess the proposed transaction.
Choco de Léa may share anonymized information (for example, information that is not directly linked to your name) in the following circumstances, in addition to those identified above:
Aggregate Information We may share aggregate information about our customers with our advertising and marketing partners.
Behavior-Based Advertising. A third party may use technology (for example, a cookie) to collect information about your use of our website and other websites or your interactions with our content and advertisements, in order to provide you with advertisements about products and services tailored to your interests. These advertisements may appear either on our website or on other websites such as the websites of our marketing partners. The information collected by the technology (for example cookies) could be, within the limits authorized by law, shared with our marketing partners within the framework of a collaboration agreement.
WE PROTECT YOUR INFORMATION
The file containing your personal data is kept on our servers or those of our service providers and is accessible by our employees, agents and authorized representatives who need access to it to perform their functions. We realize that our customers trust us to protect their personal information. We take seriously and take reasonable and appropriate physical, electronic and procedural measures to protect your personal information. Although we try to protect the information in our possession, no security system is perfect and we cannot promise that information about you will remain secure at all times.
YOUR CHOICES
You have the following choices about how your information is used:
Your Options
What you need to do
Updating or correcting personal information relating to your file
You can update or correct your name, email address, street address and phone number by emailing info@chocodelea.ca
Receiving newsletters and promotional emails
You can click the unsubscribe link at the bottom of any promotional email you receive.z.
Behavior-Based Advertising
You can opt out of some, but not all, behavior-based advertising online

 

here

 

or using your browser settings to block cookies or notify you when a cookie is set.
Delete content relating to comments and interactions with our social networks.
Please check with the relevant platforms for the specific procedure for removing content you have posted on a public space. Note that such deletion may not completely erase this information from the Internet. For example, historical copies, or caches, may survive.r.




For more information on how behavioral advertising works, you can visit the Network Advertising Initiative (NAI) educational page at http://www.networkadvertising.org/understanding-online-advertising/ how-does-it-work.k.
You can opt out of targeted advertising by visiting these pages and following the instructions:
Facebook https://www.facebook.com/settings/tab=adsds
Google https://www.google.com/settings/ads/anonymouss
Bing https://advertise.bingads.microsoft.com/en-us/resources/policies/personalized-adss
Additionally, you can opt out of some of these services by visiting the Digital Advertising Alliance's opt-out portal at: http://optout.aboutads.info/.

contact us
If you have any questions about our privacy and security practices, or if you wish to access or correct your personal information, you can contact the General Council of Choco de Léa by telephone, email or by post.
Lea's Choco
Privacy Officer
Address: 5500 rue fullum, office 302
Montreal, Quebec, Canada
H2G 2H3

Phone: 438-821-1442

Email address: info@chocodelea.ca
Your right to access or correct your personal information is subject to applicable legal restrictions. We may take appropriate steps to verify your identity before allowing you to access or make corrections to the information.
If we need or need to contact you regarding any event involving your personal information, we may do so by email, telephone or postal mail.
CHANGES TO THIS POLICY
We may revise this policy and these terms from time to time. We invite you to periodically review our privacy policy to keep you informed of our latest practices. We will write the effective date of the latest version at the top of each policy.
* Cookies are small pieces of data that are placed on your computer's hard drive. Cookies record information about your activity on the site in order to make your visits to our site more pleasant and fruitful for you, by providing you with a personalized experience and by recognizing your preferences when you visit our site. If you have chosen to disable cookies on your browser, some functionality of our website may be impaired. Some of our web pages, particularly those that require a user name and password, require cookies to be accepted in your browser and cannot be used if cookies are disabled in your browser.r.
** Flash cookies (also called Local Shared Objects) are data files similar to cookies, except that they can store more complex data. Flash cookies are used to remember settings, preferences and usage, especially for videos, interactive games and other similar services.
*** Web beacons are small graphic images placed on a web page or in an email to record the pages and advertisements clicked on by users, or to track the performance of email marketing campaigns.
**** Web server logs are collections of activity created by the computer that provides your browser with the web pages you request. For example, a web server log might record the search term you entered or the link you clicked to take you to the web page. The web server registry may also record information about your browser, such as your IP address and cookies set on your browser by the server.
***** Geolocation technology refers to technologies that allow us to determine your location. We may ask you to provide information about your location on our website, or to consent to your mobile device sending us precise location information. We may also collect general location information from your web browser.
Choco de Léa
About
Introduce your brand, products and vision statement and welcome customers to your store.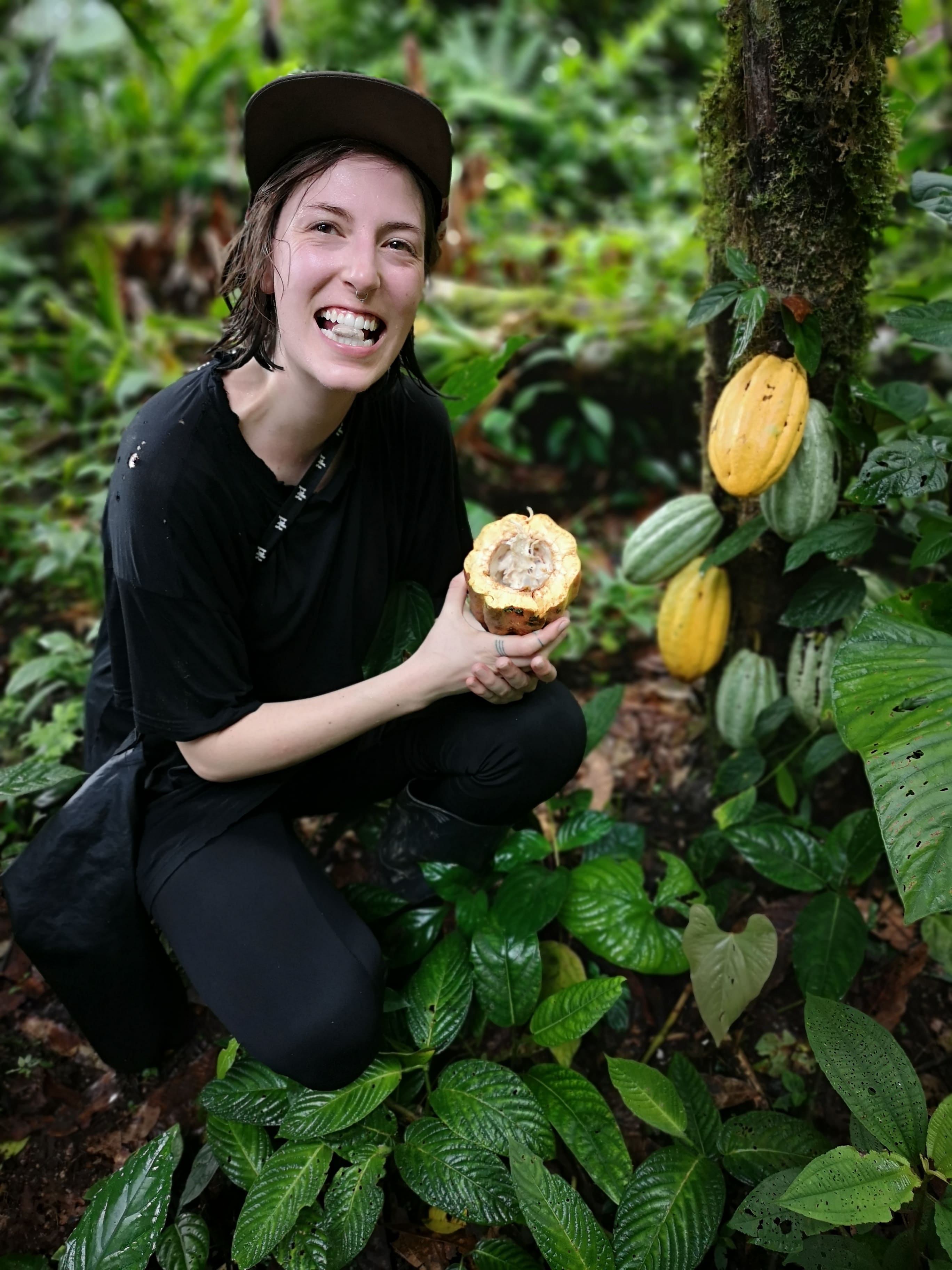 The founder
About
From "Léa Chocolat" toChoco de Léa. From her early childhood, Léa was obsessed with chocolate. Originally from St-Jean-sur-Richelieu, Léa has lived in England, Finland, and travelled all over the world. After several years of nomadism and university study, she was torn between the idea of continuing her graduate studies in sociology or becoming a chocolate maker.
Luckily, she made the (reasonable) decision to embark on her chocolate adventure. She obtained her diploma in professional pastry at the ITHQ in 2016 and has specialized in vegan pastries and chocolate ever since. In the summer of 2019, Léa traveled to Ecuador to take a specialized course on cocoa and fine chocolate offered by the Fine Cacao and Chocolate Institute.
She took this opportunity to learn more about the lived realities of farmers by visiting several farms and participating in a reforestation project. Choco de Léa is the amalgamation of her passions for chocolate, vegan pastries, and environmental and sociopolitical issues.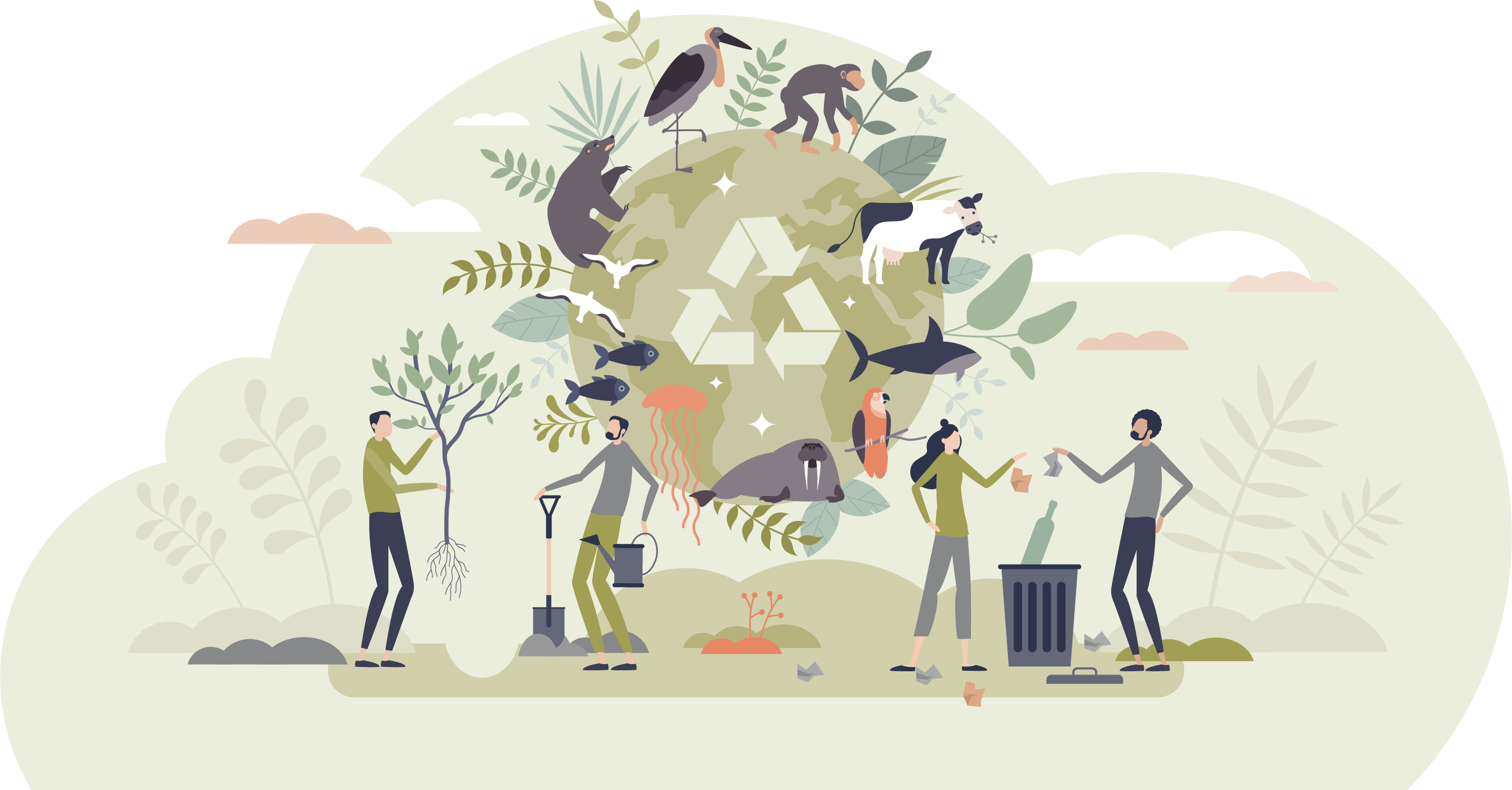 Our vision
About
Choco de Léa aims to democratize the chocolate making process and reconnect people to its origins, historically, geographically, and politically. For us, each step must be as transparent as possible, as well as respectful to the environment and human and animal lives.