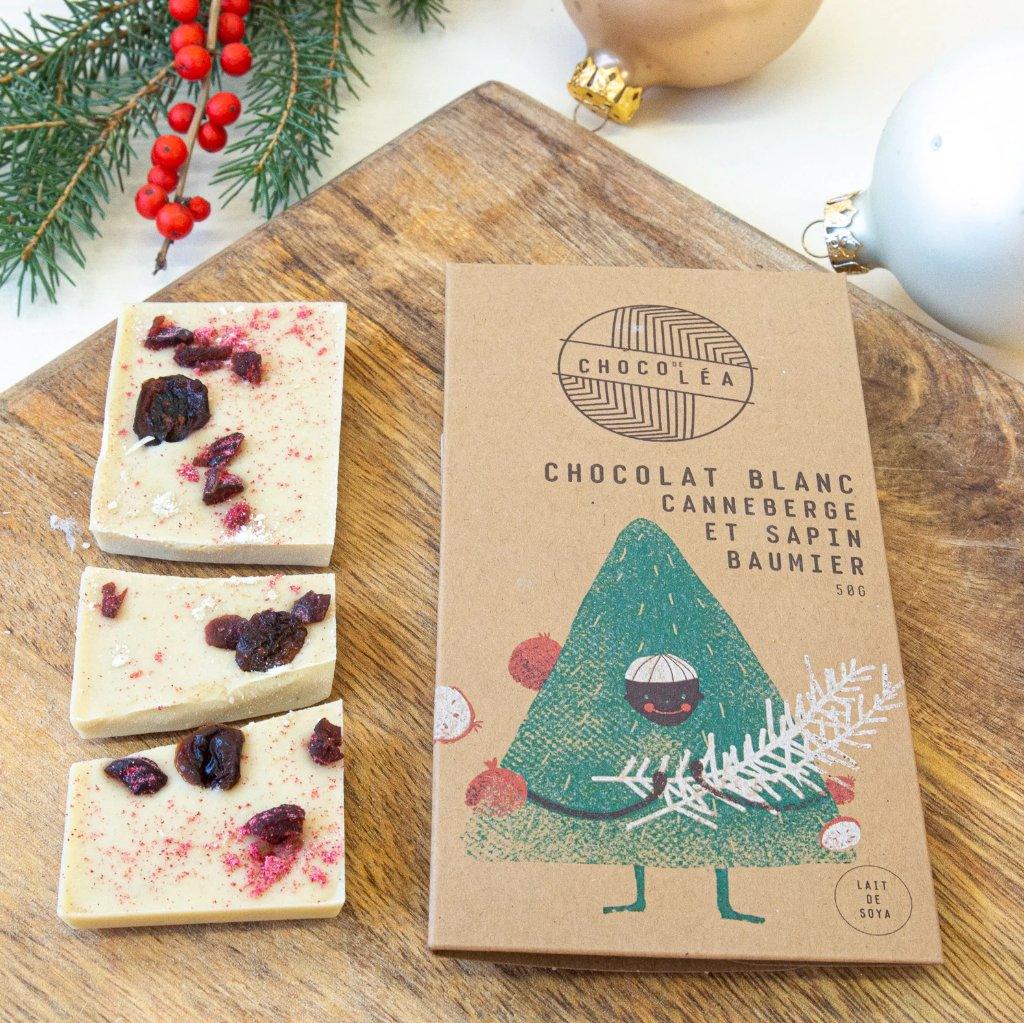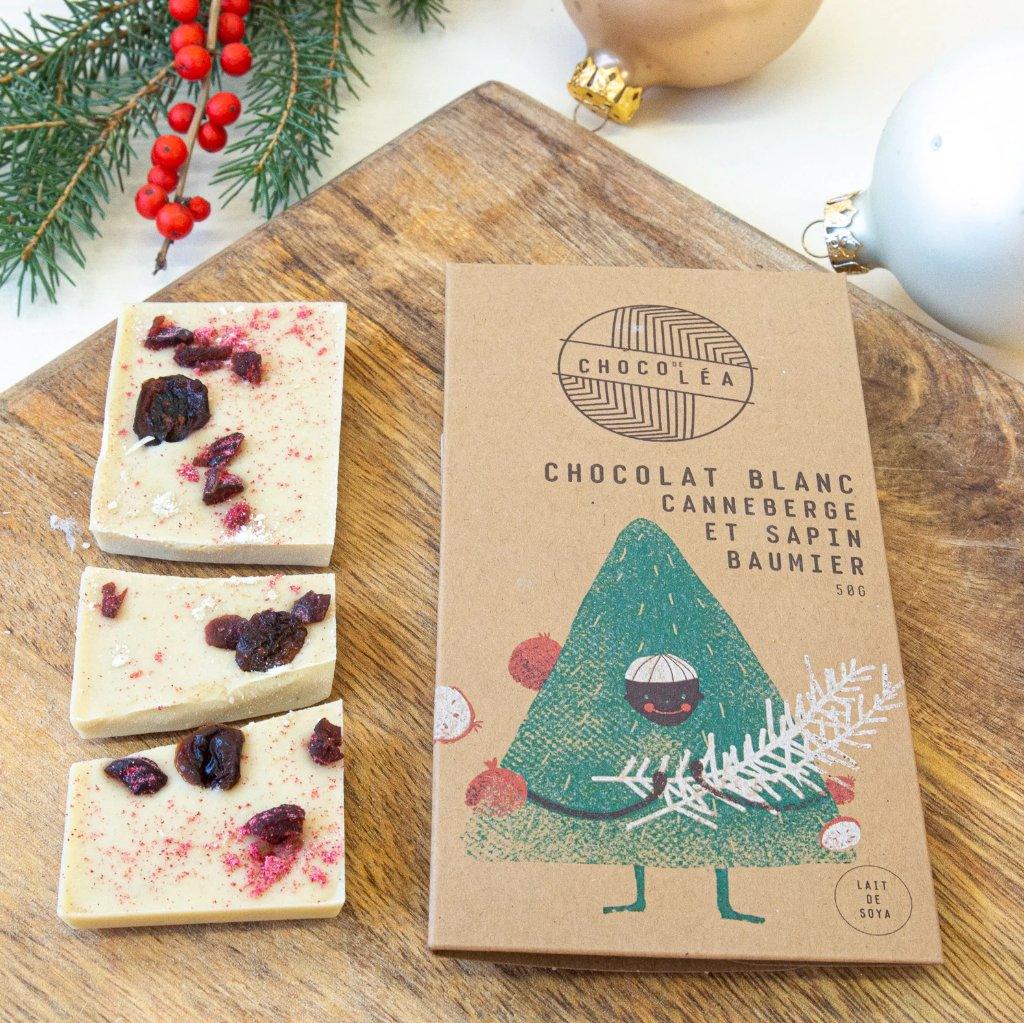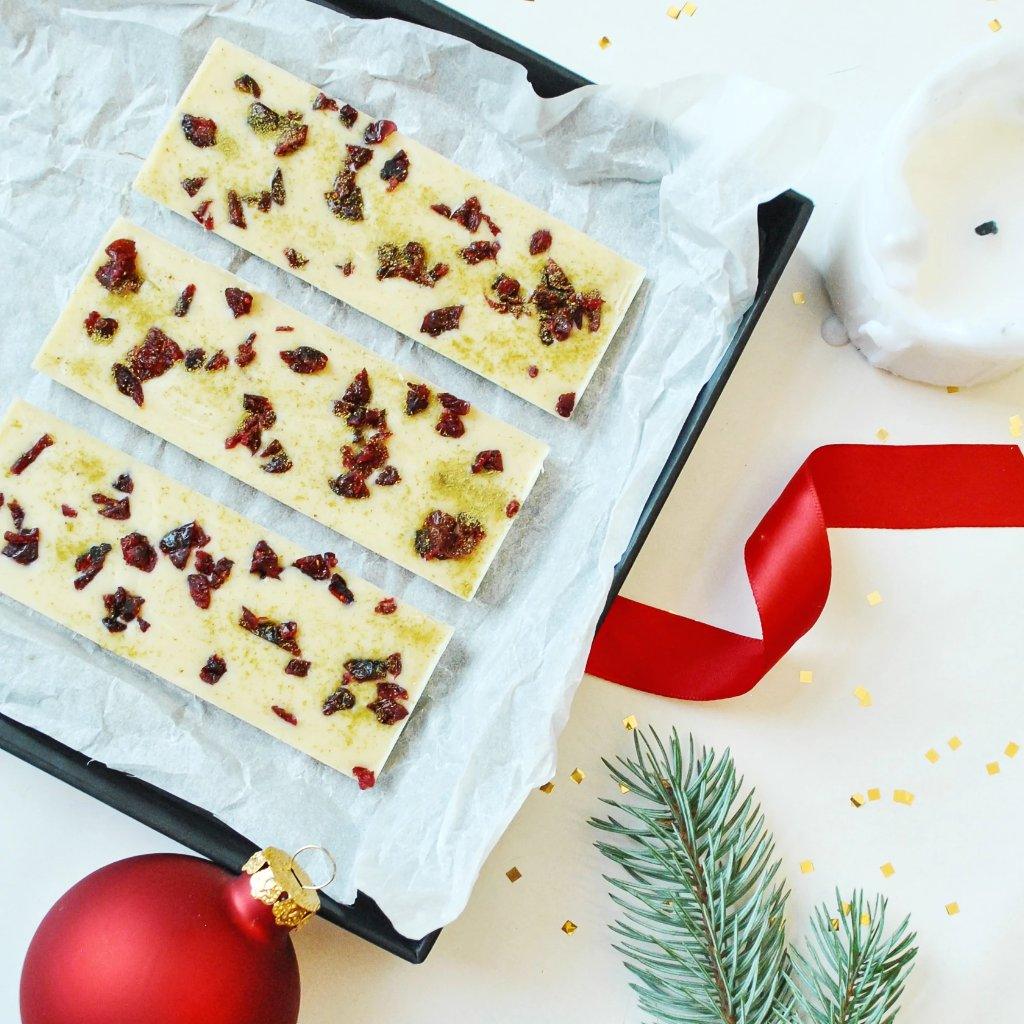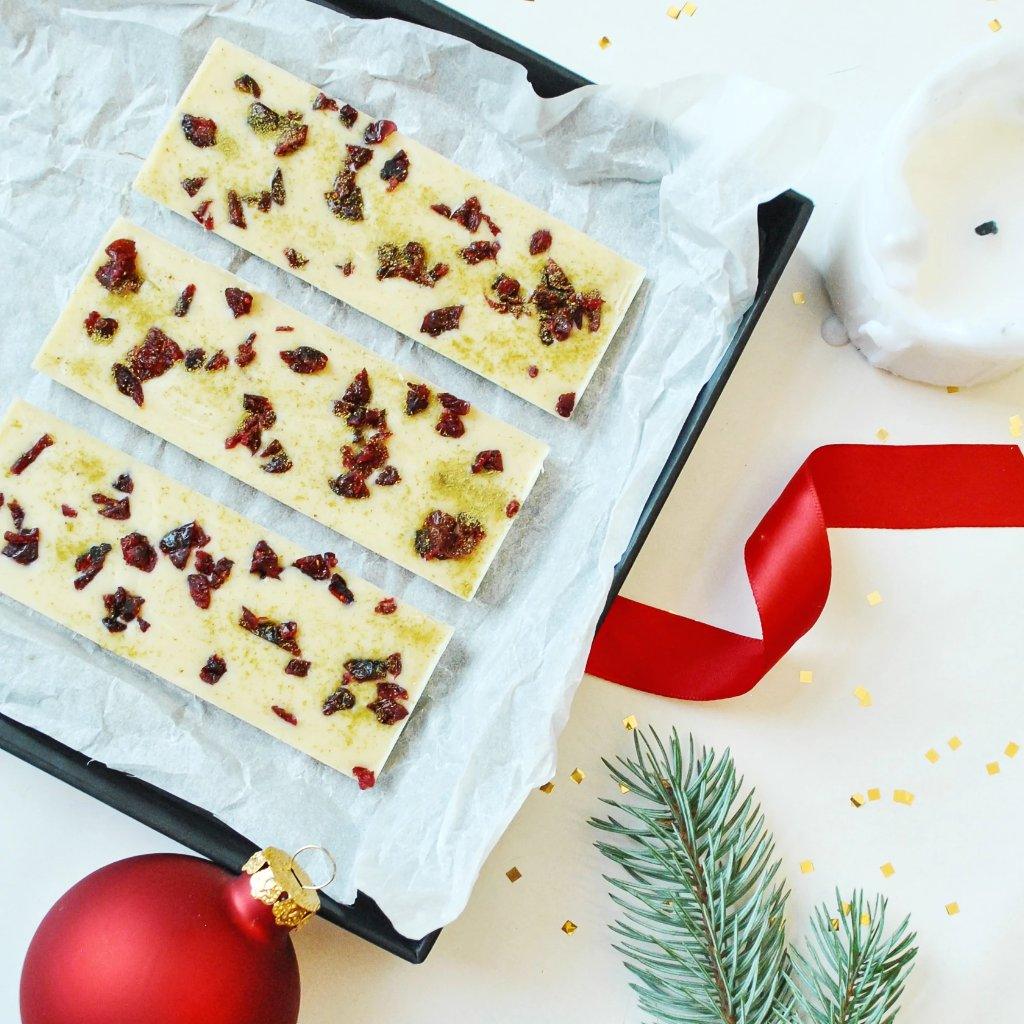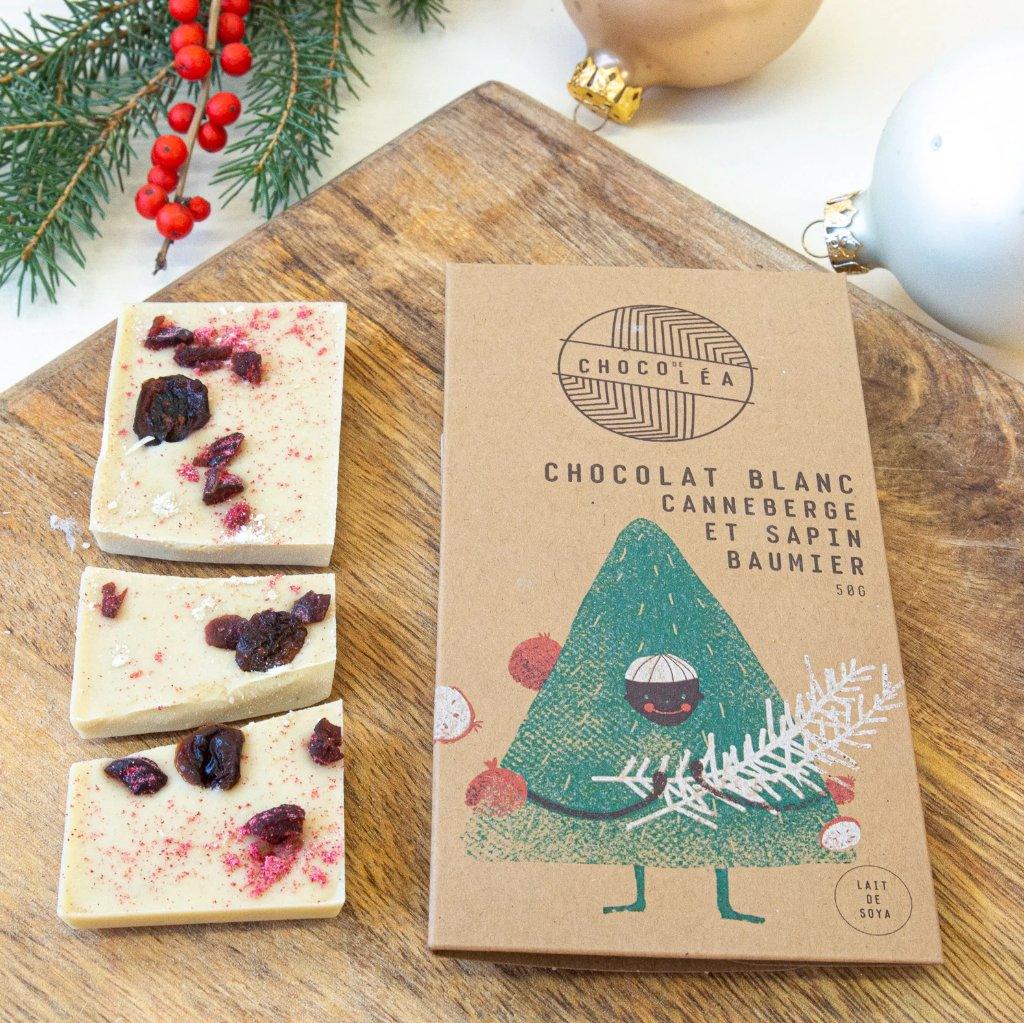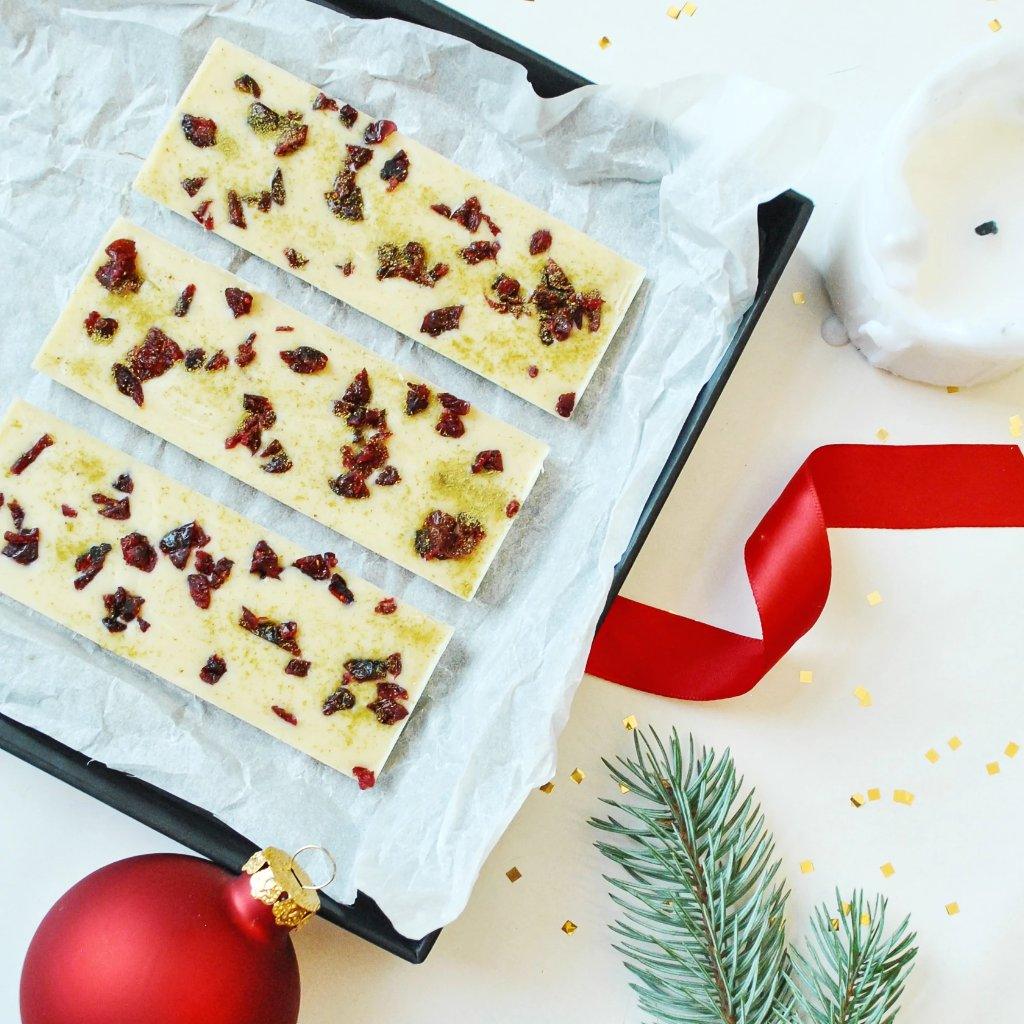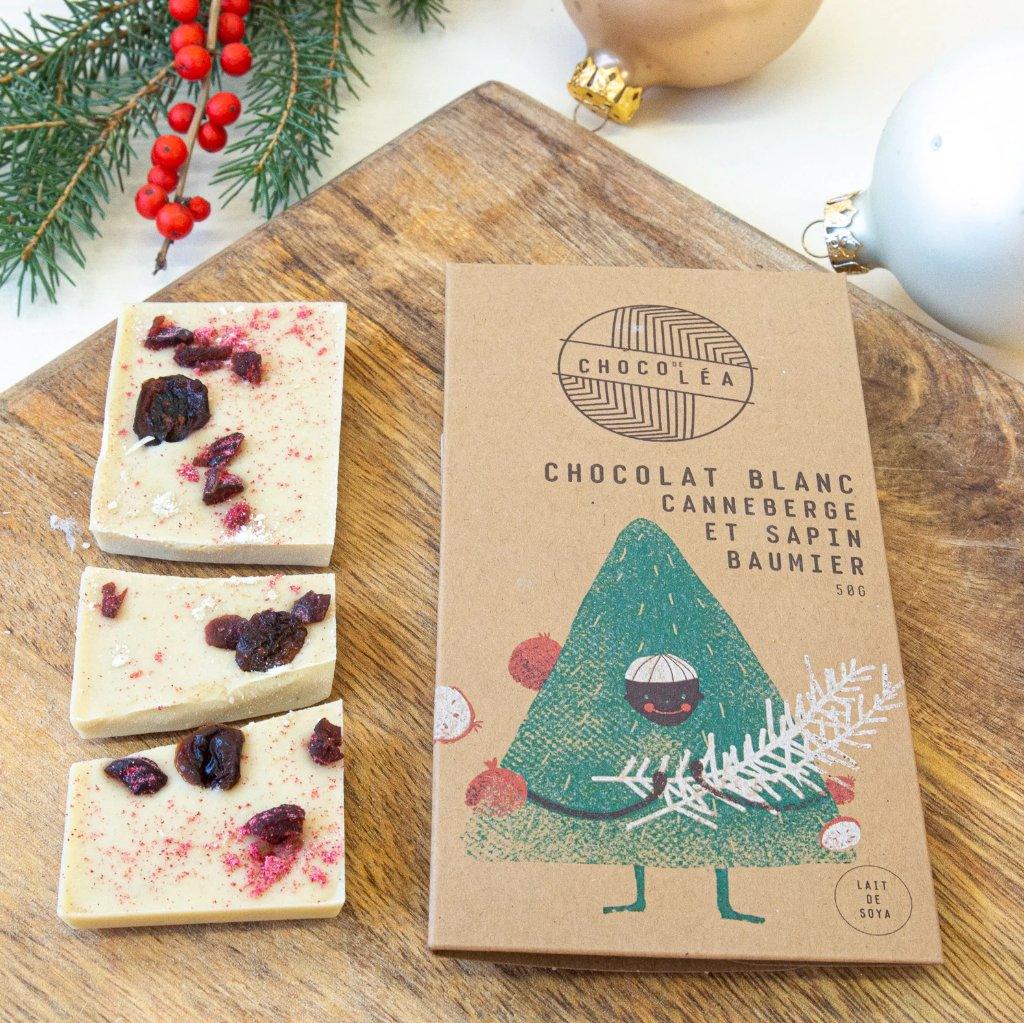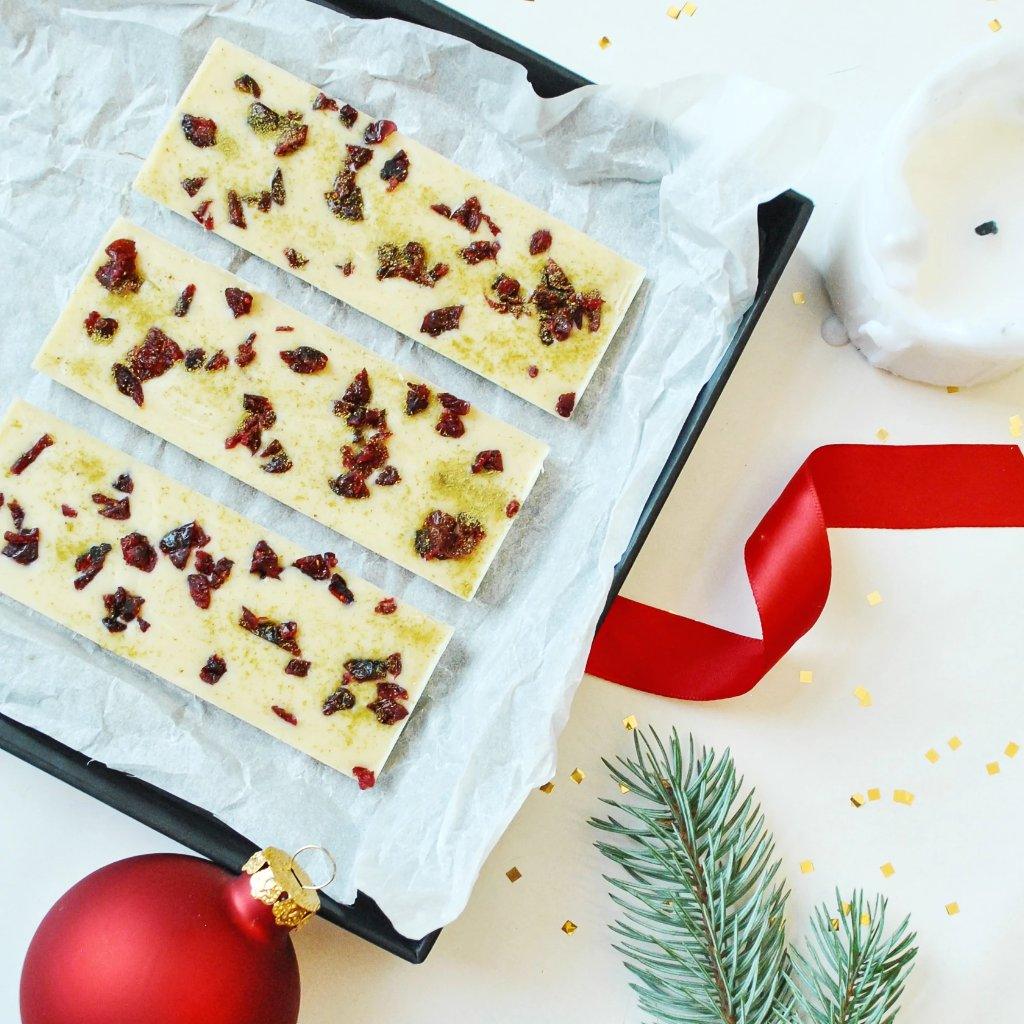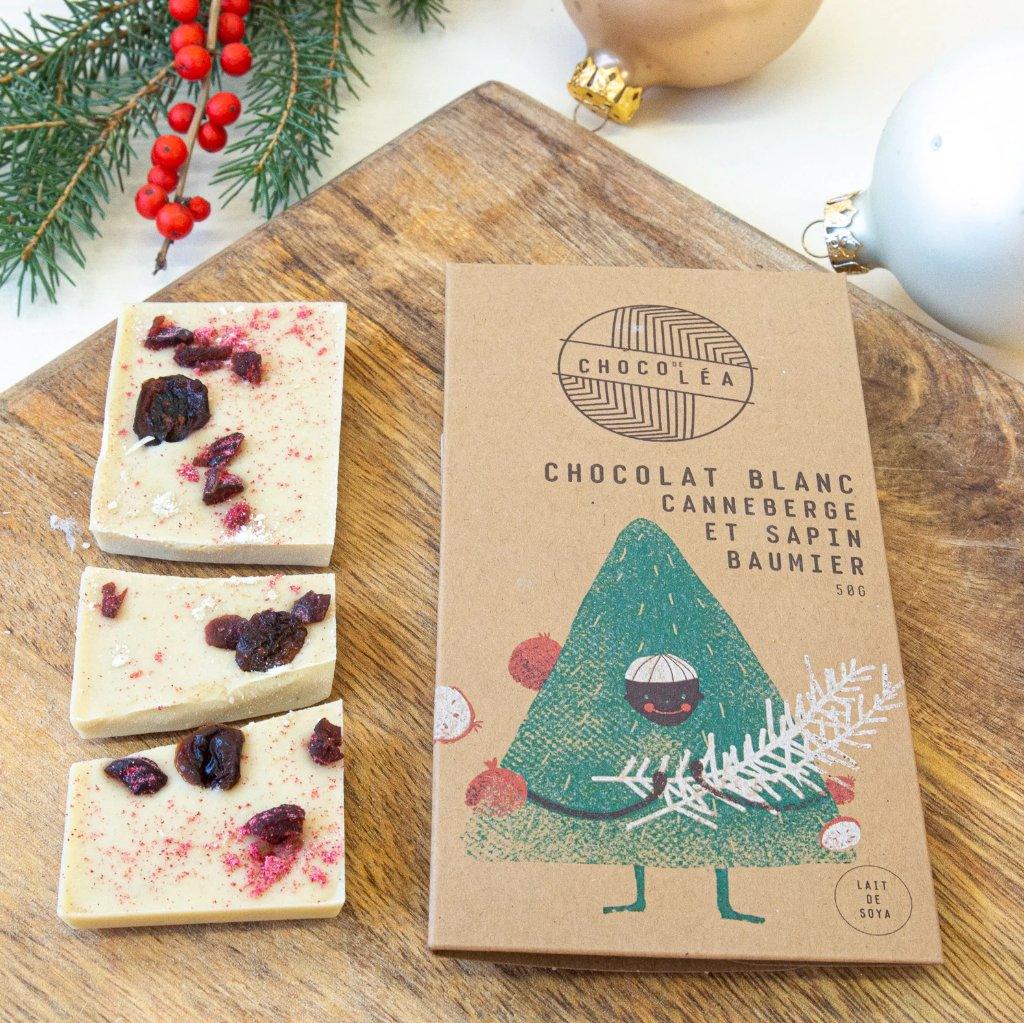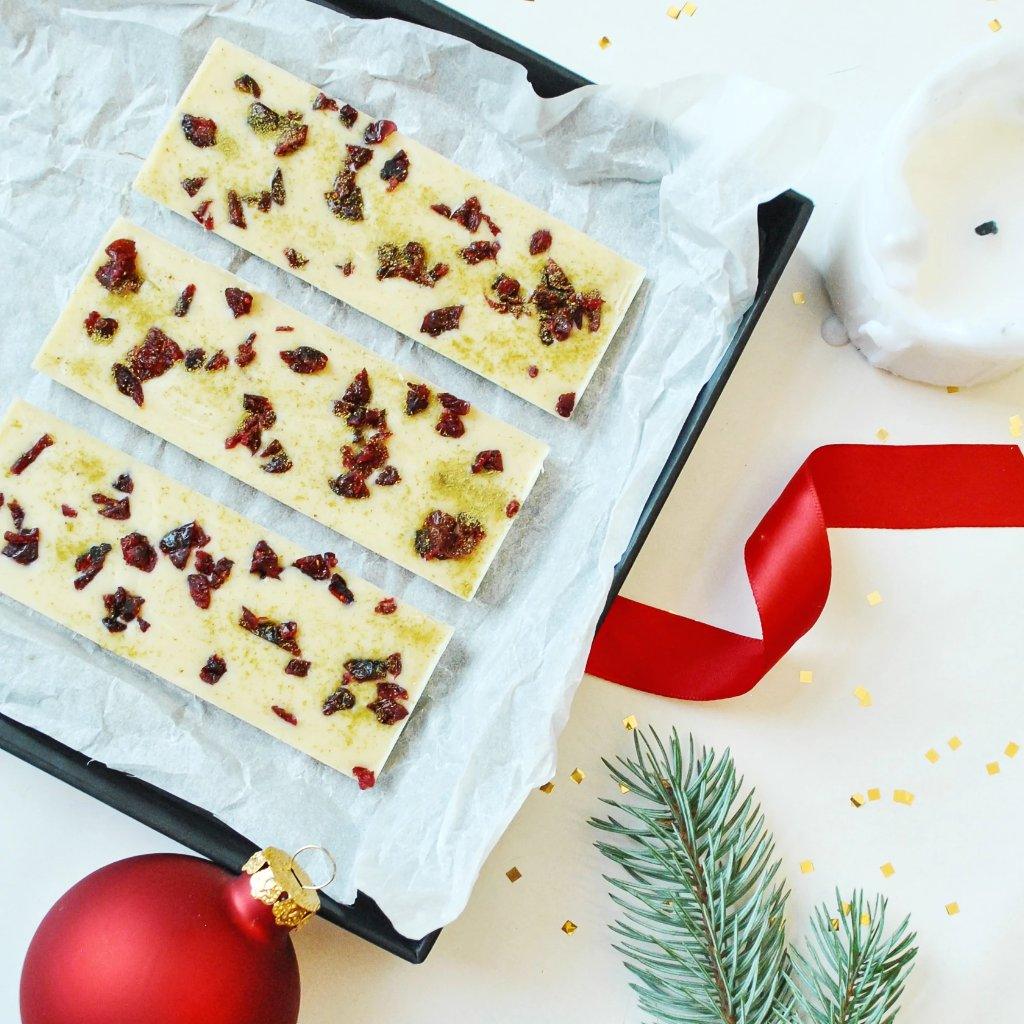 white chocolate bar (oats), cranberry and balsam fir
The balsam fir added in this white chocolate brings a touch of bitterness to balance the sweetness of the white chocolate. Cranberries add a touch of acidity to create the perfect marriage of flavors.
Weight: 50 grams
Ingredients: cane sugar*, cocoa butter*, gluten-free oats*, dehydrated cranberries*, freeze-dried cranberries, balsam fir sprouts, balsam fir essential oil*.
*organic ingredients
Packaging: Compostable bag in wood pulp cellulose and cardboard box made and printed in Montreal
Allergies: This product may have been in contact with gluten and/or soy, or contain traces of gluten and/or soy.