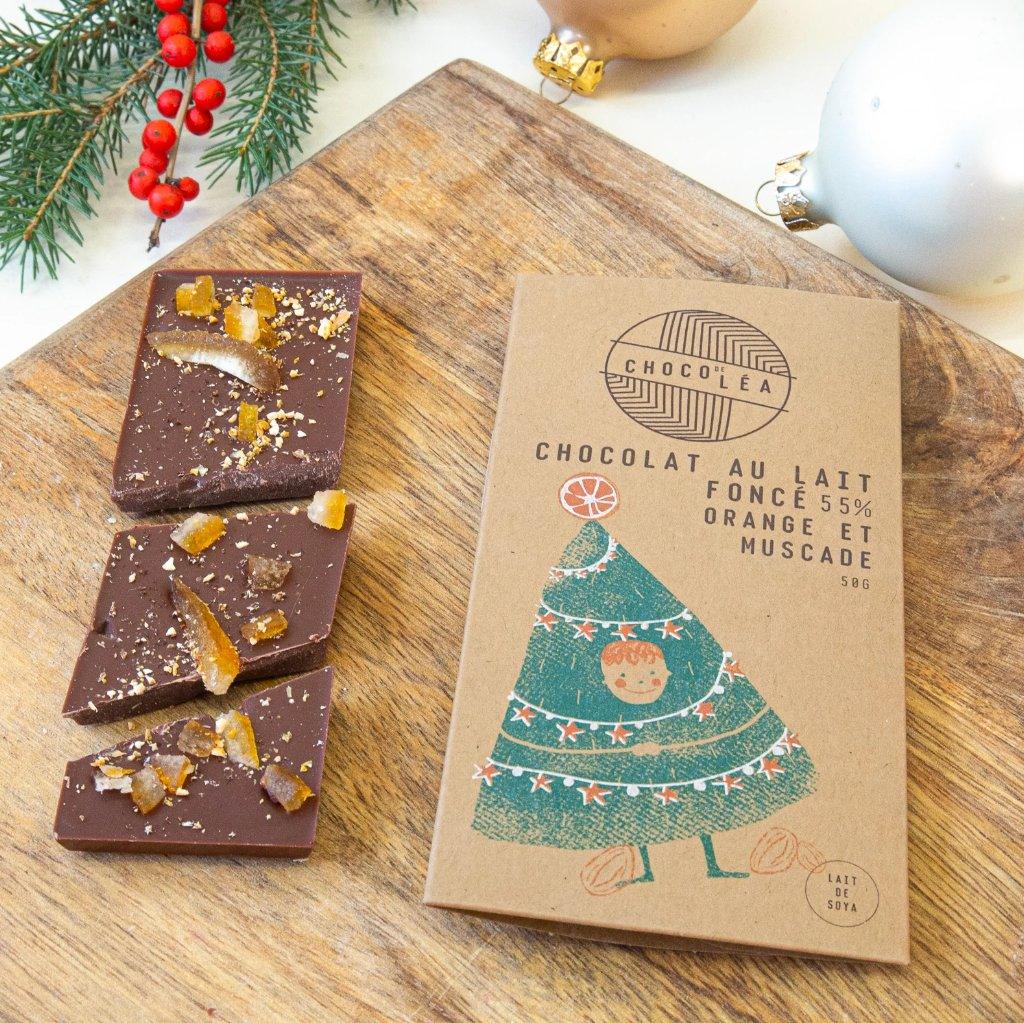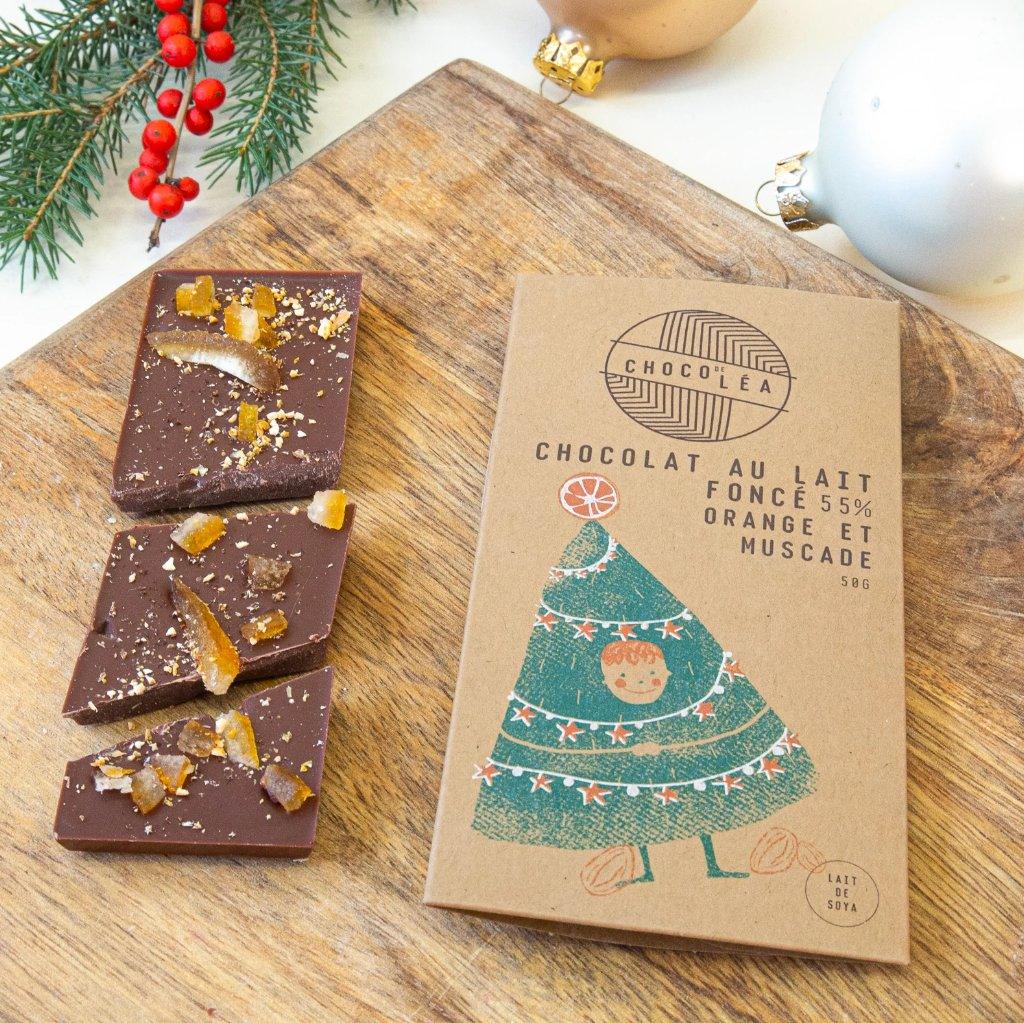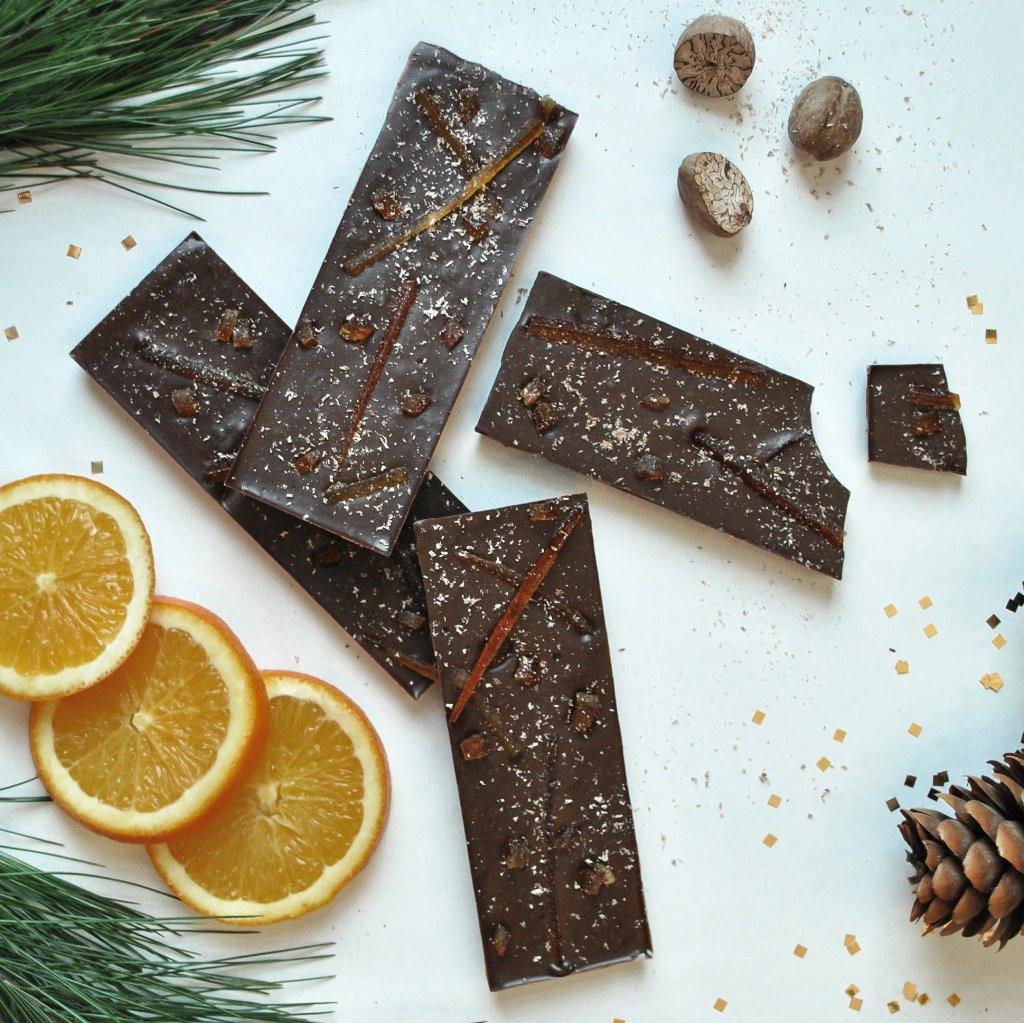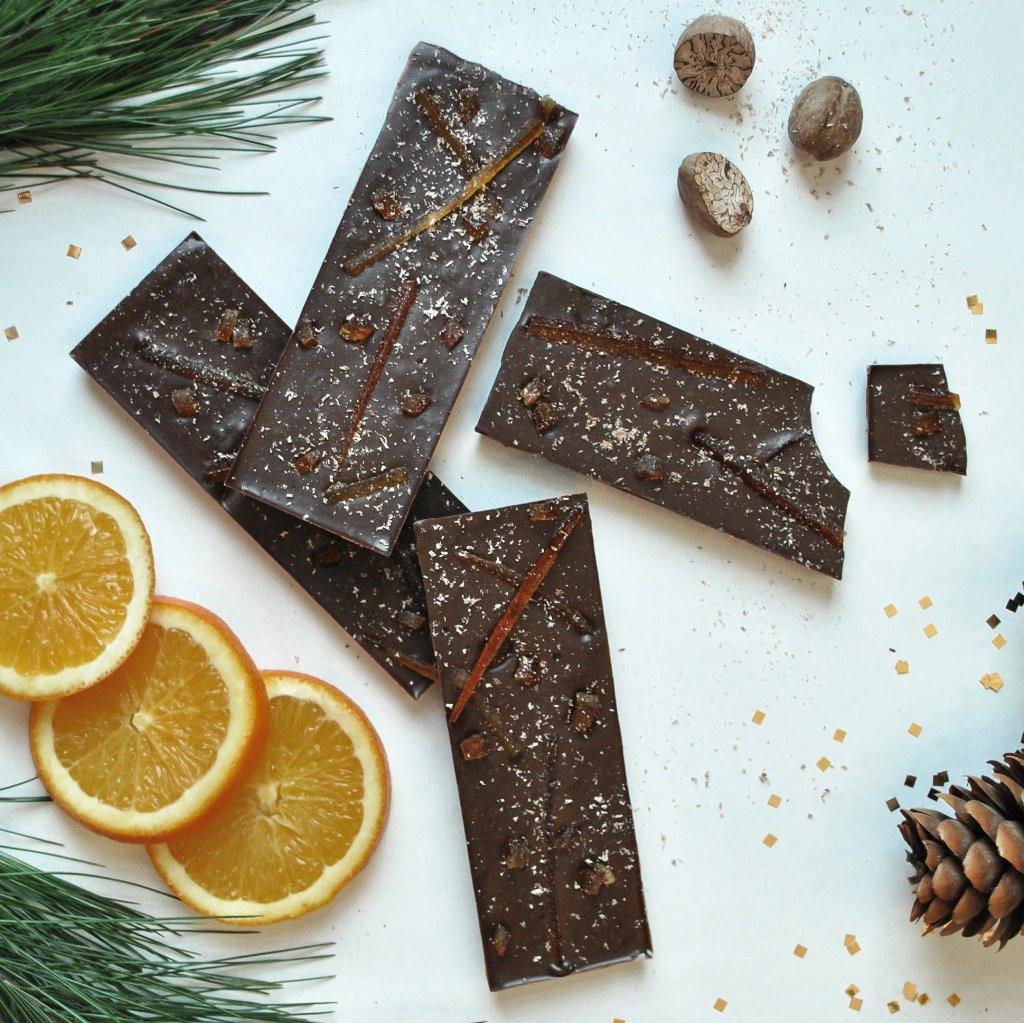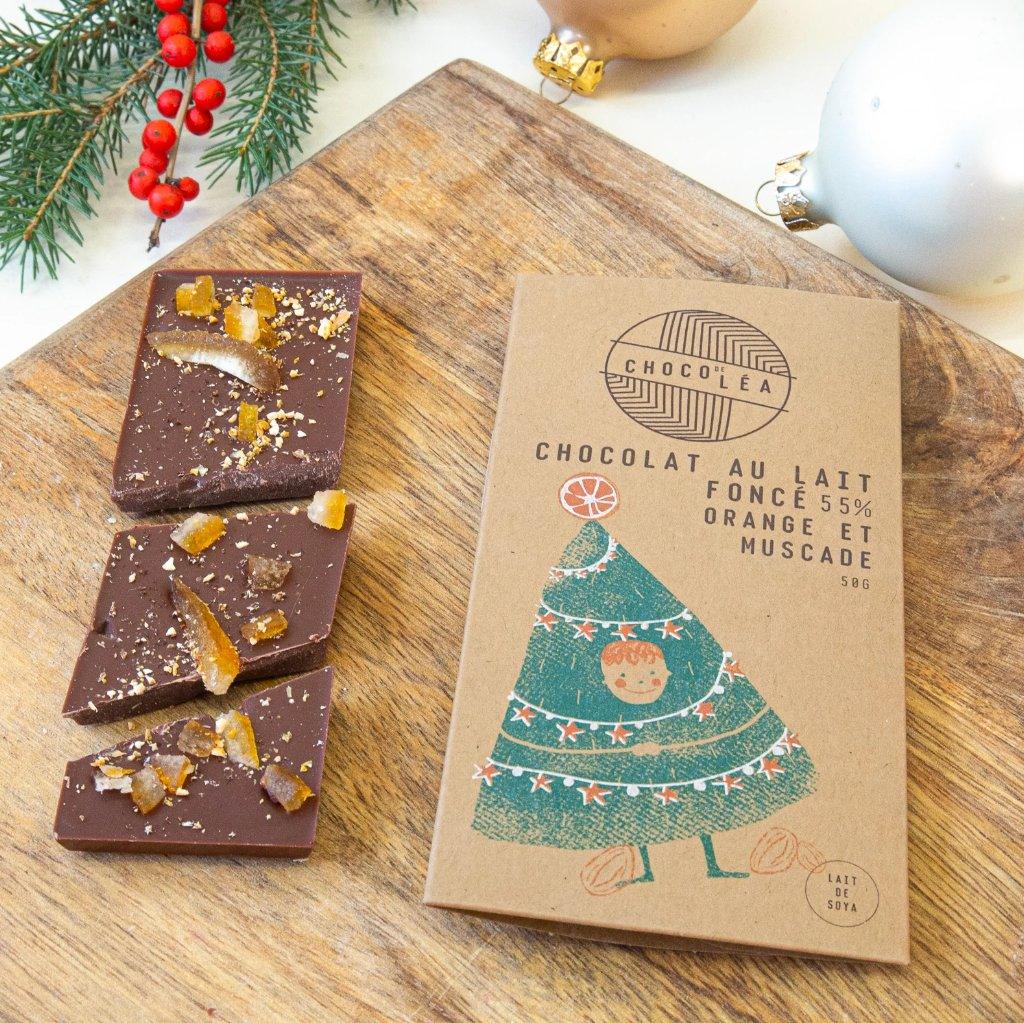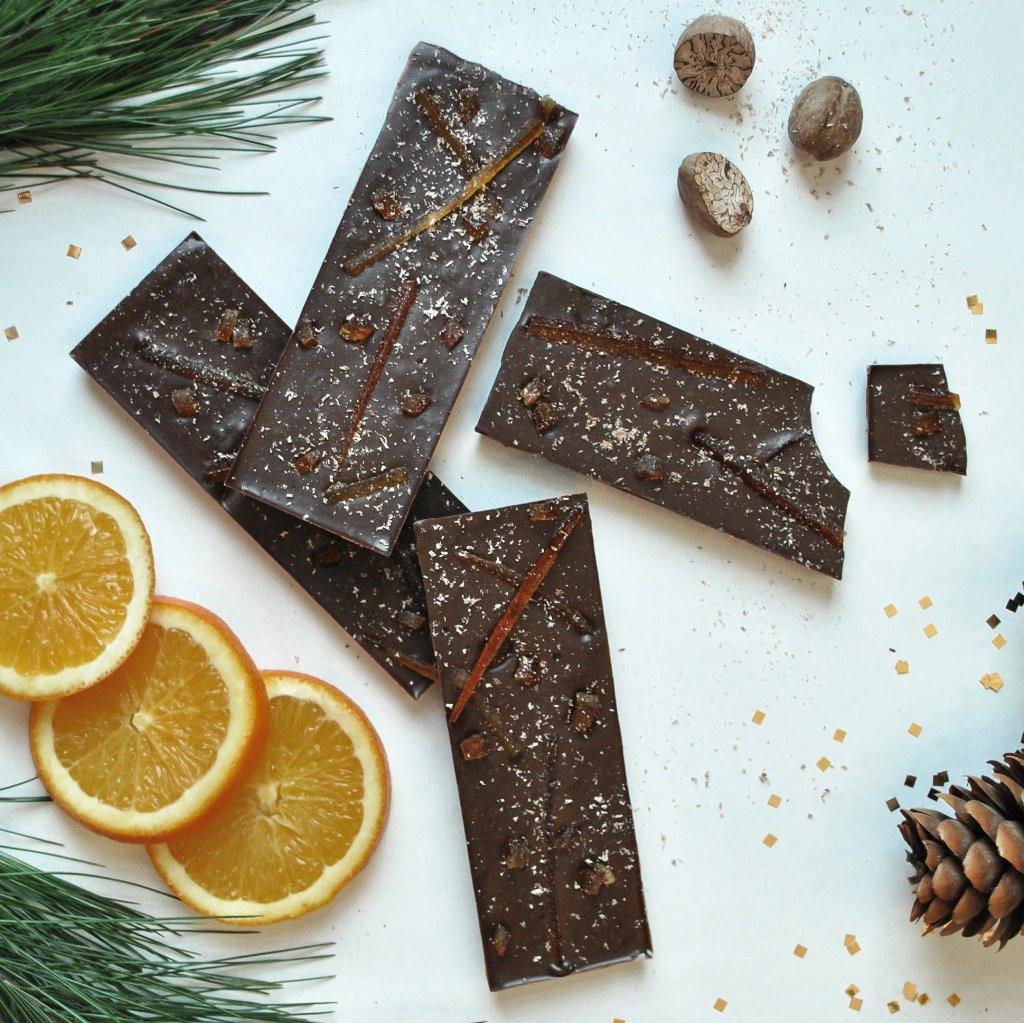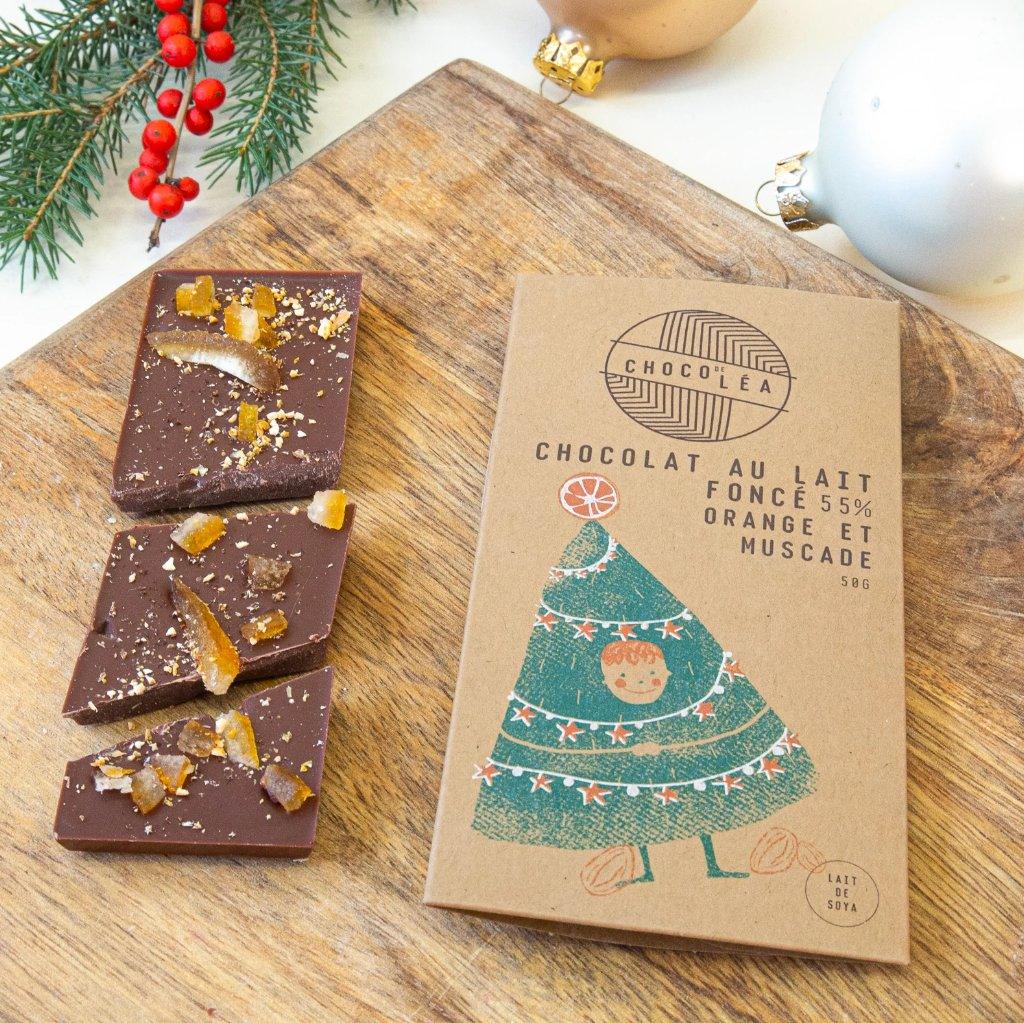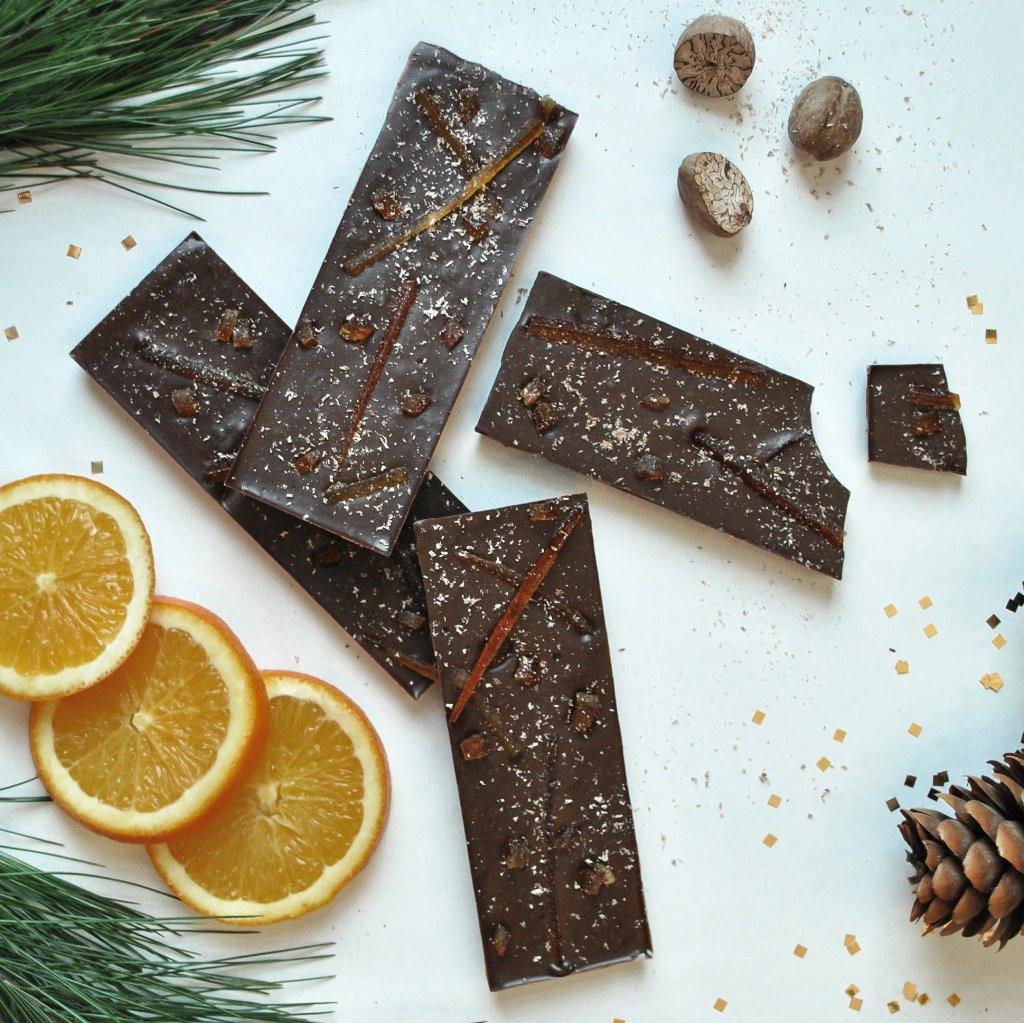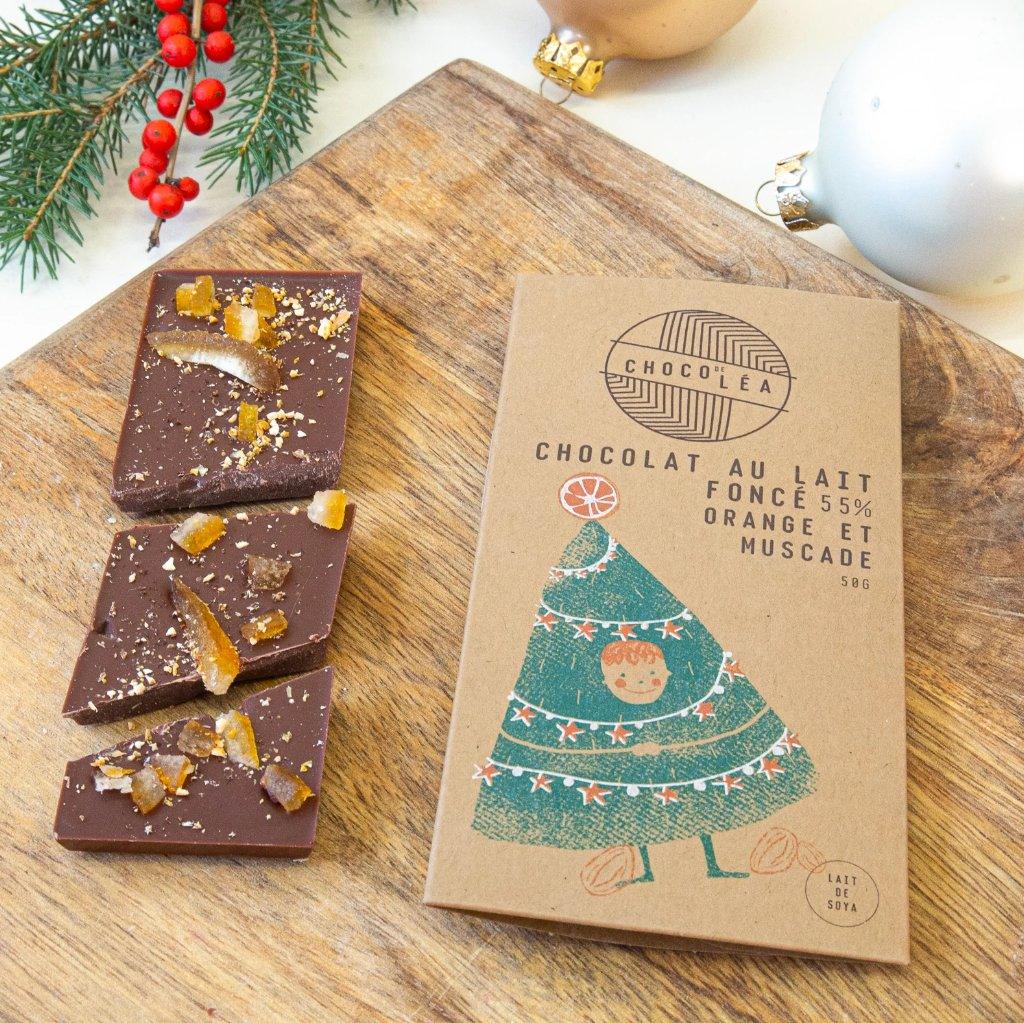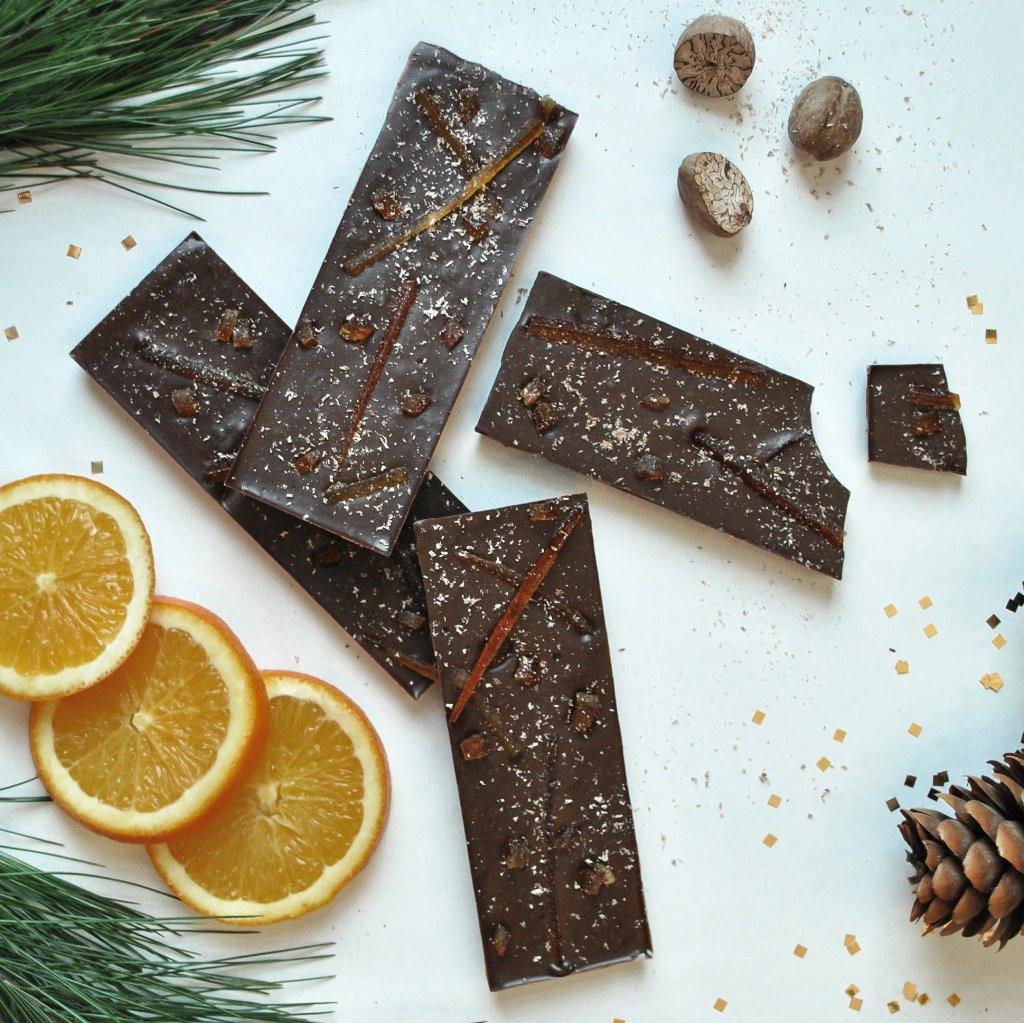 Dark soy milk chocolate bar with orange and nutmeg
This bar is perfect to eat on the edge of a small fireplace!
--
A Christmas classic, but revisited. Orange chocolate is sometimes too flavorful or artificial. With this bar, you will find a balanced taste between the spicy sweetness of chocolate and the bitter fruitiness of candied oranges and pieces of dehydrated orange.
A sure hit!
Weight: 50 grams
Ingredients: cocoa bean*, cane sugar*, cocoa butter*, soy flour*, candied orange, dehydrated orange*, nutmeg.
*organic ingredients
Packaging: Compostable bag in wood pulp cellulose and cardboard box made and printed in Montreal
Allergies: This product may have been in contact with gluten and/or soy, or contain traces of gluten and/or soy.