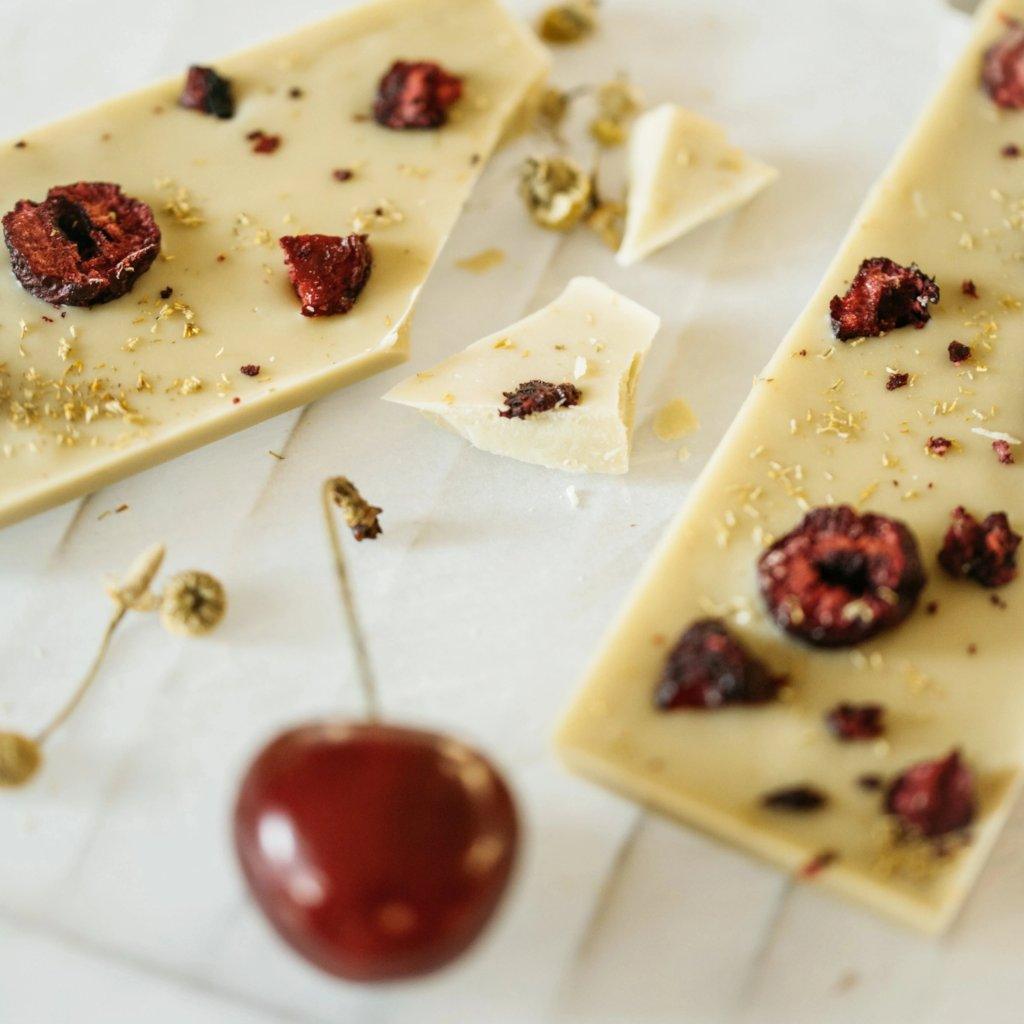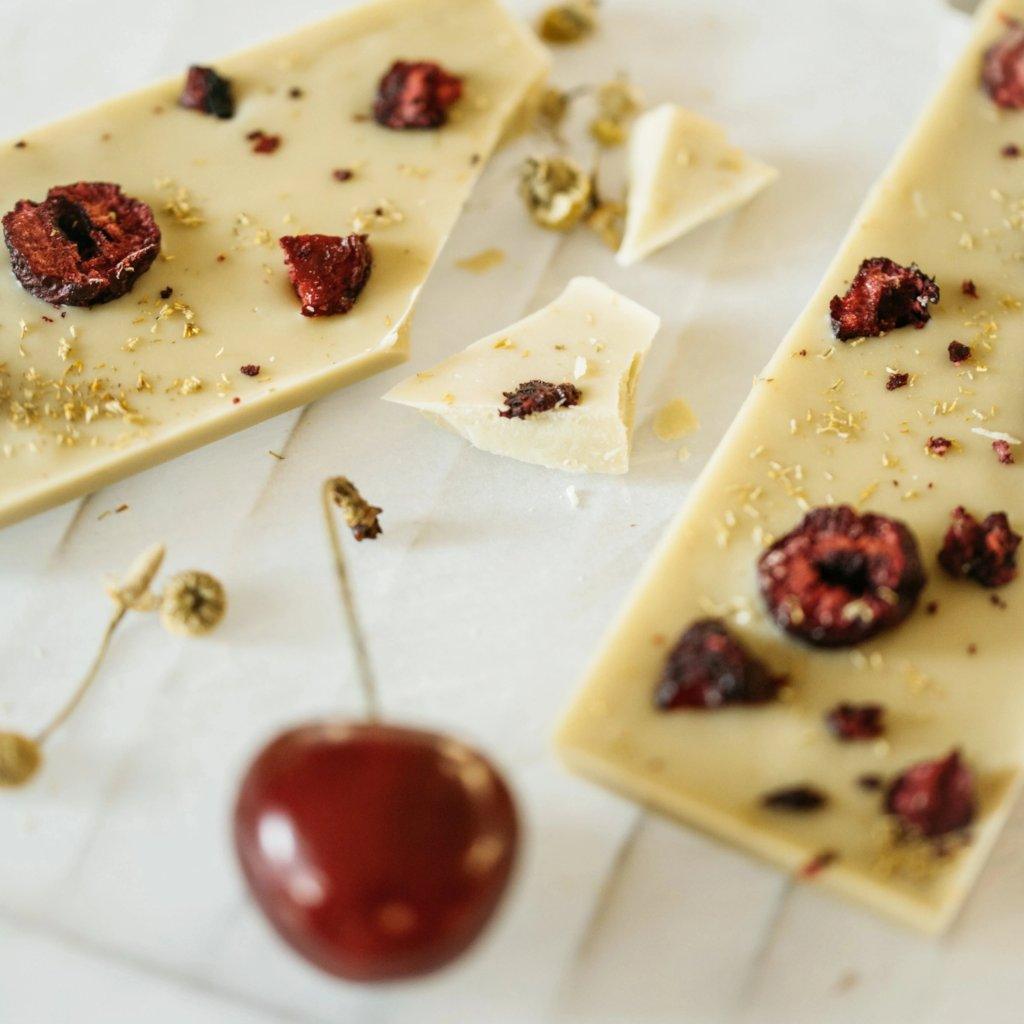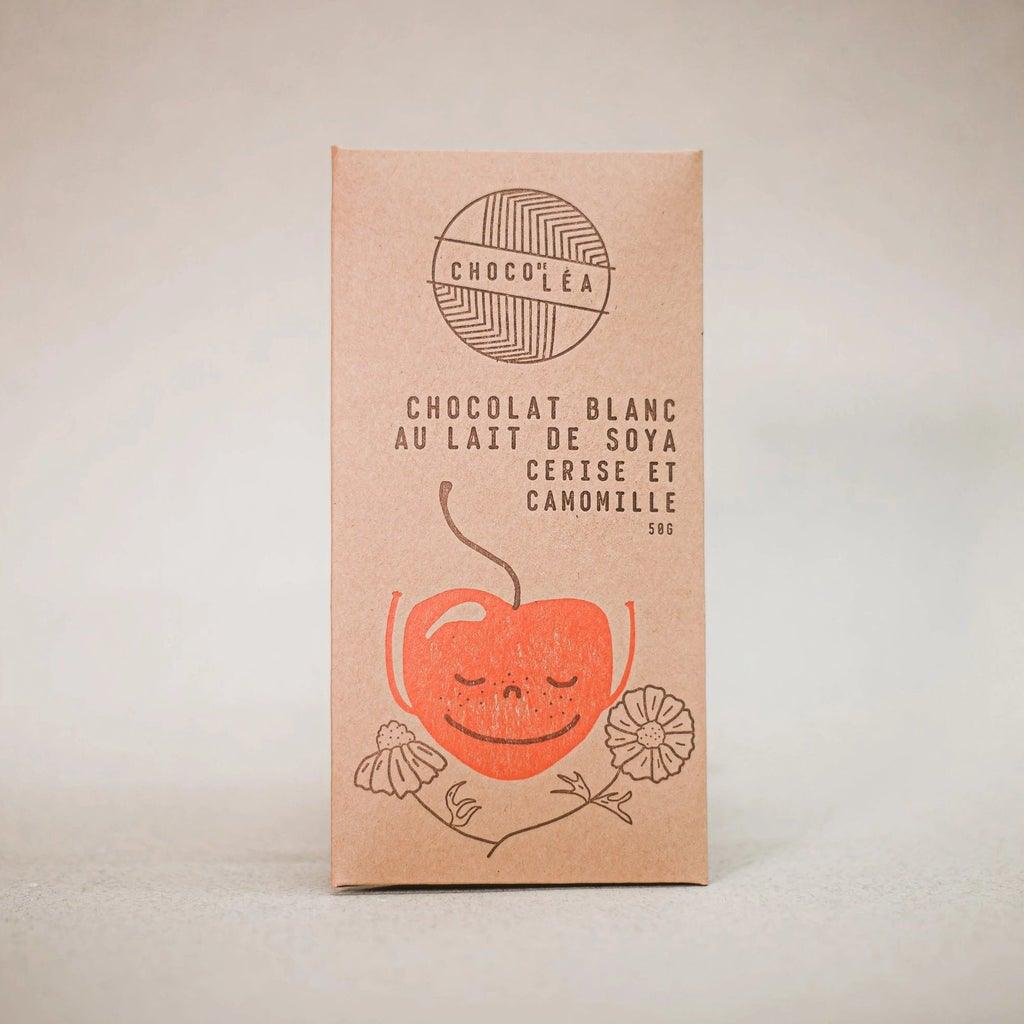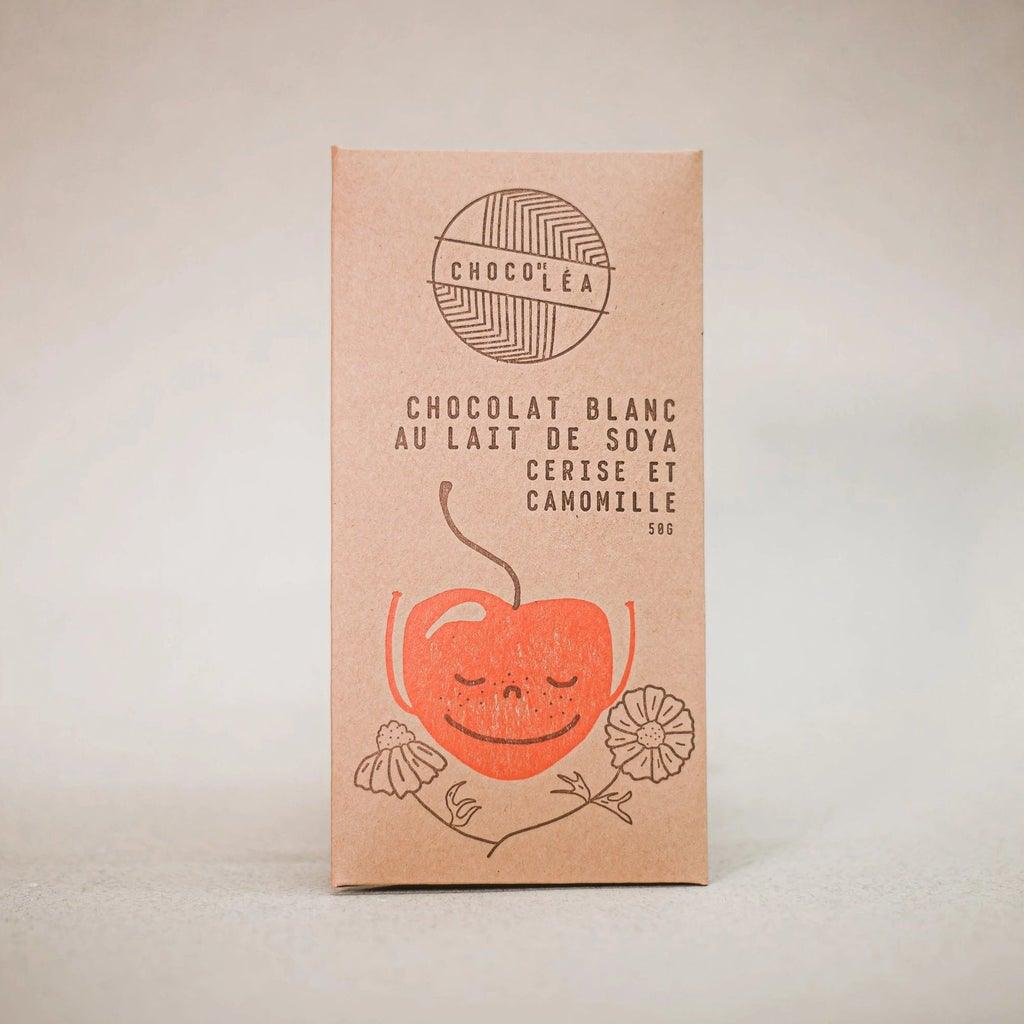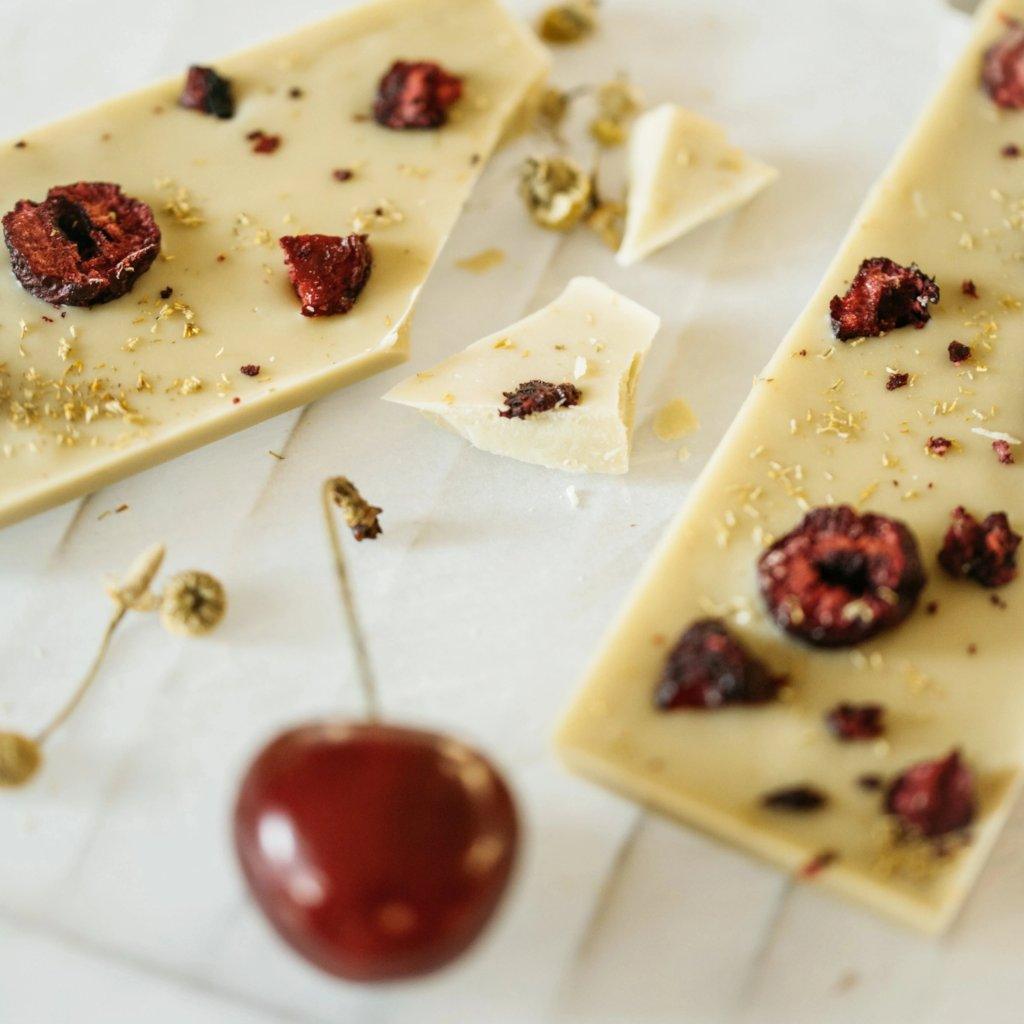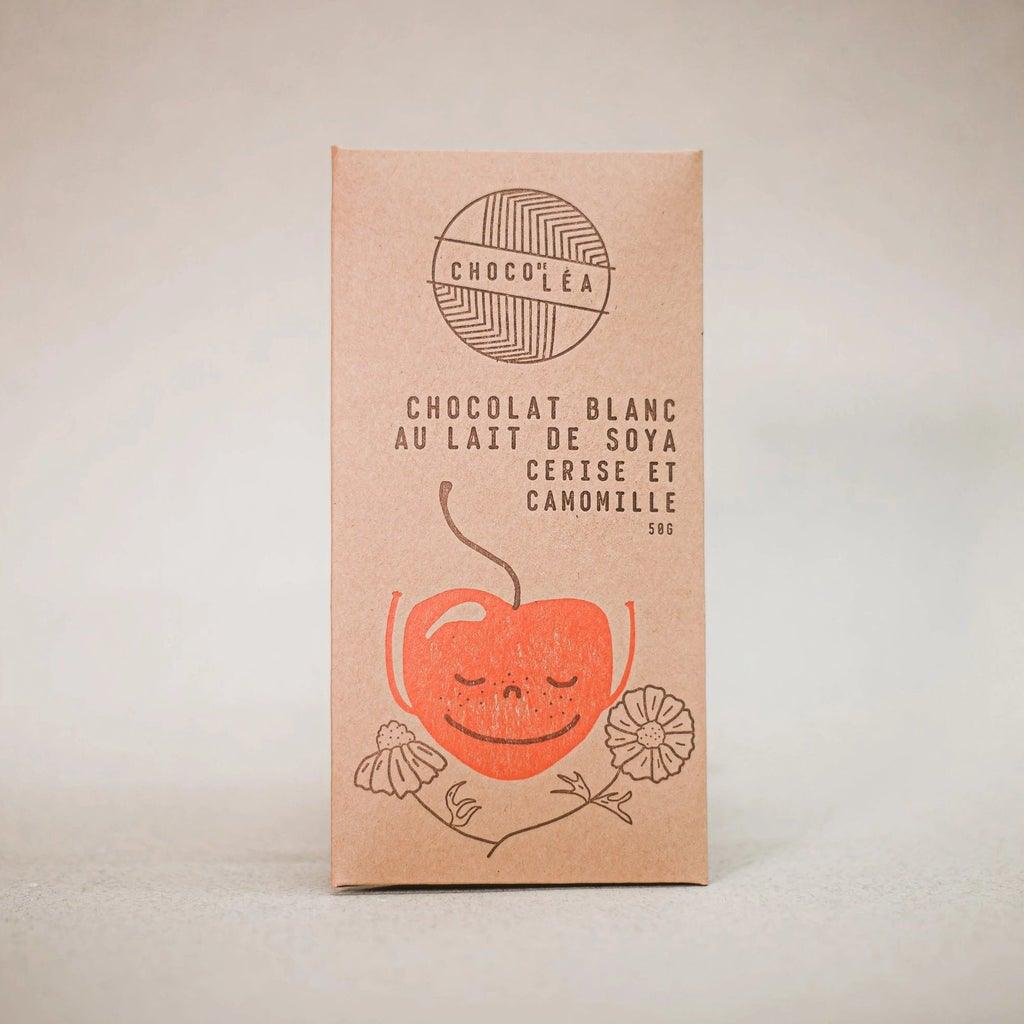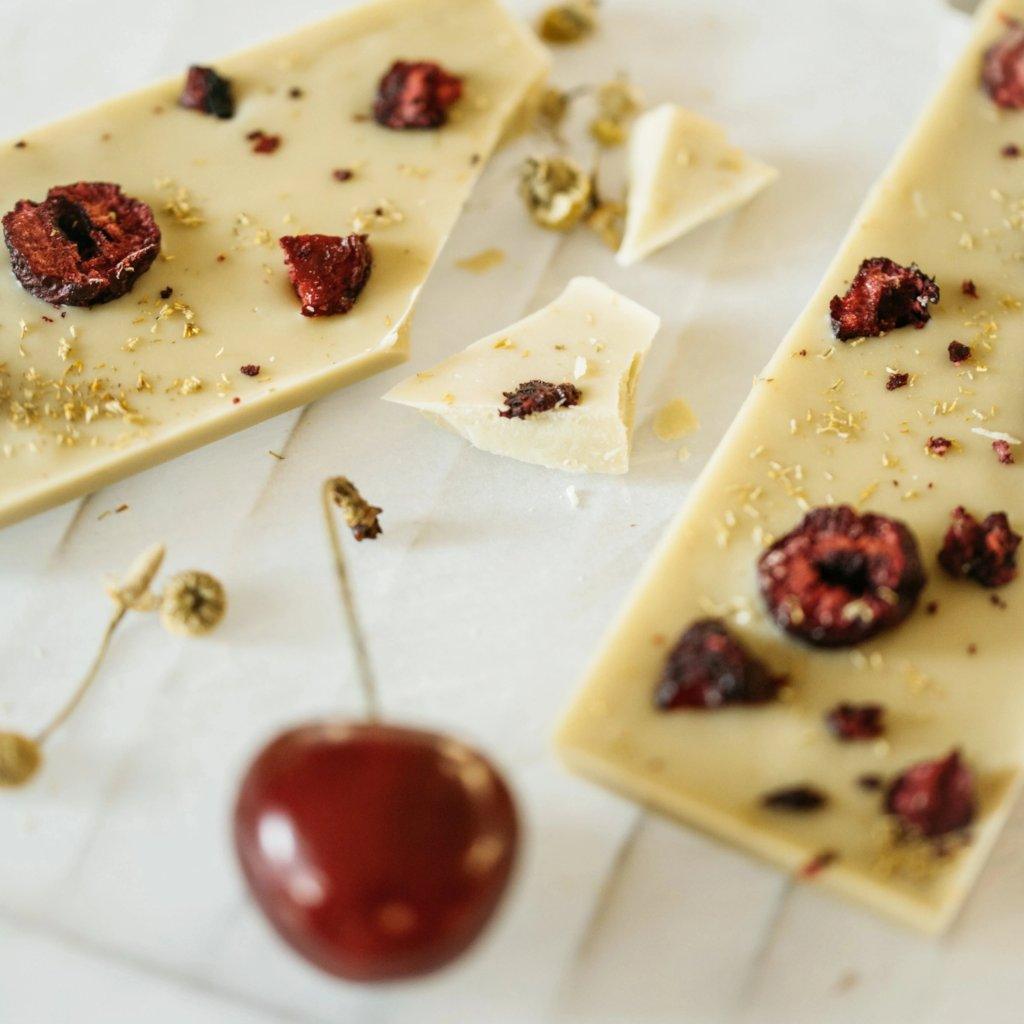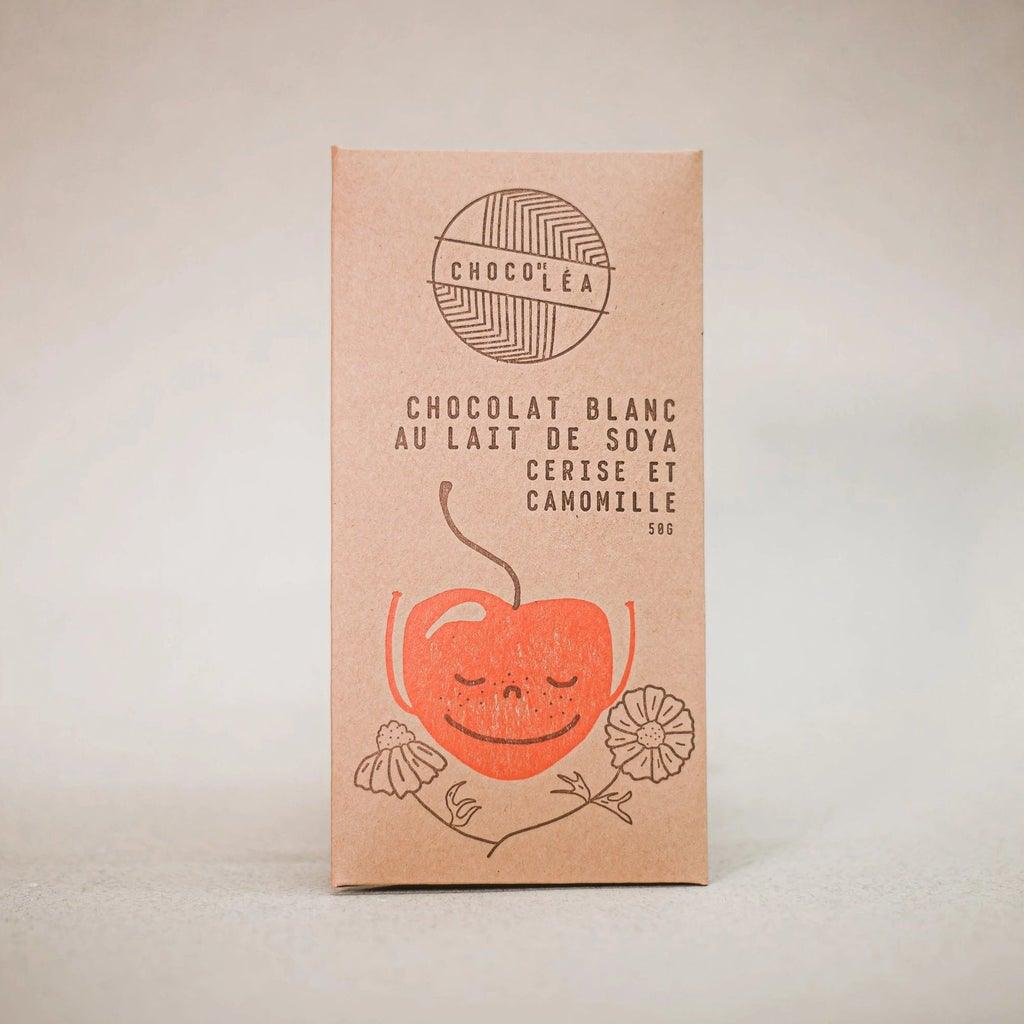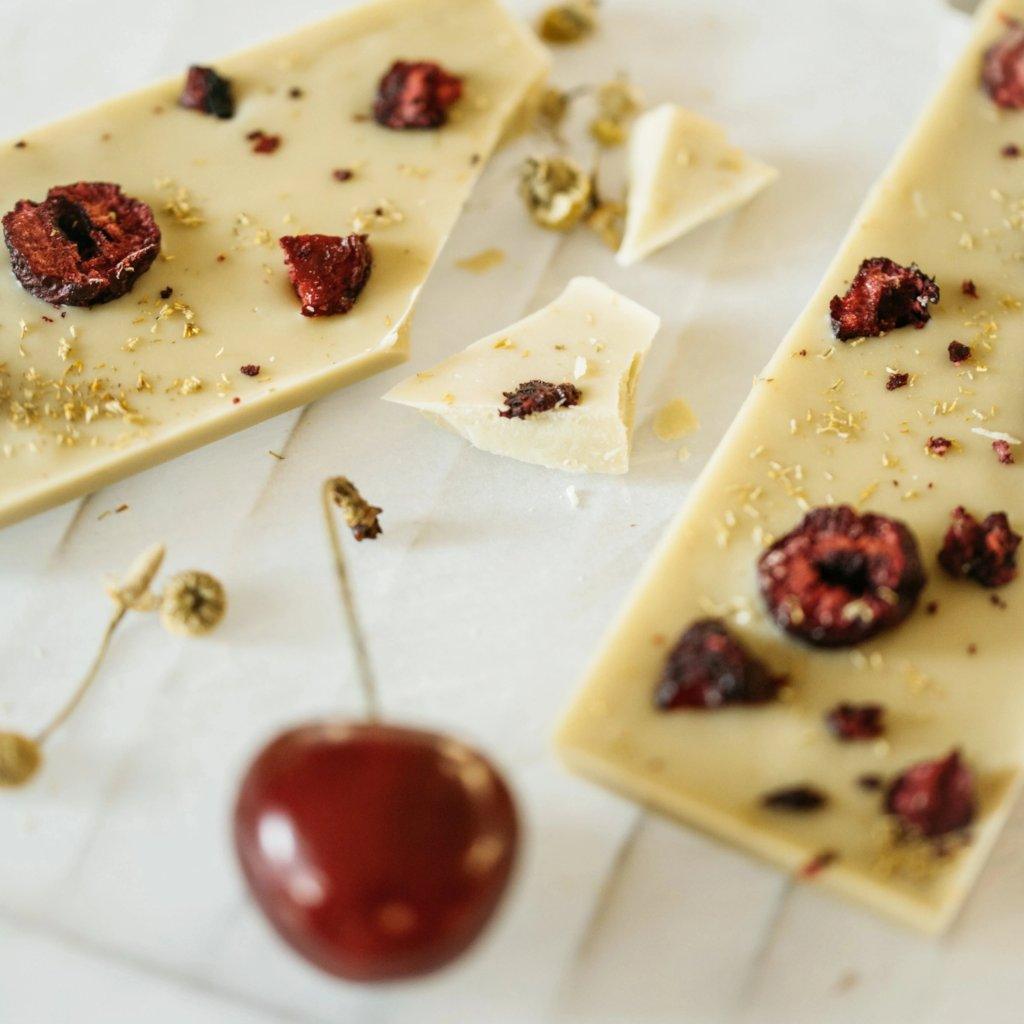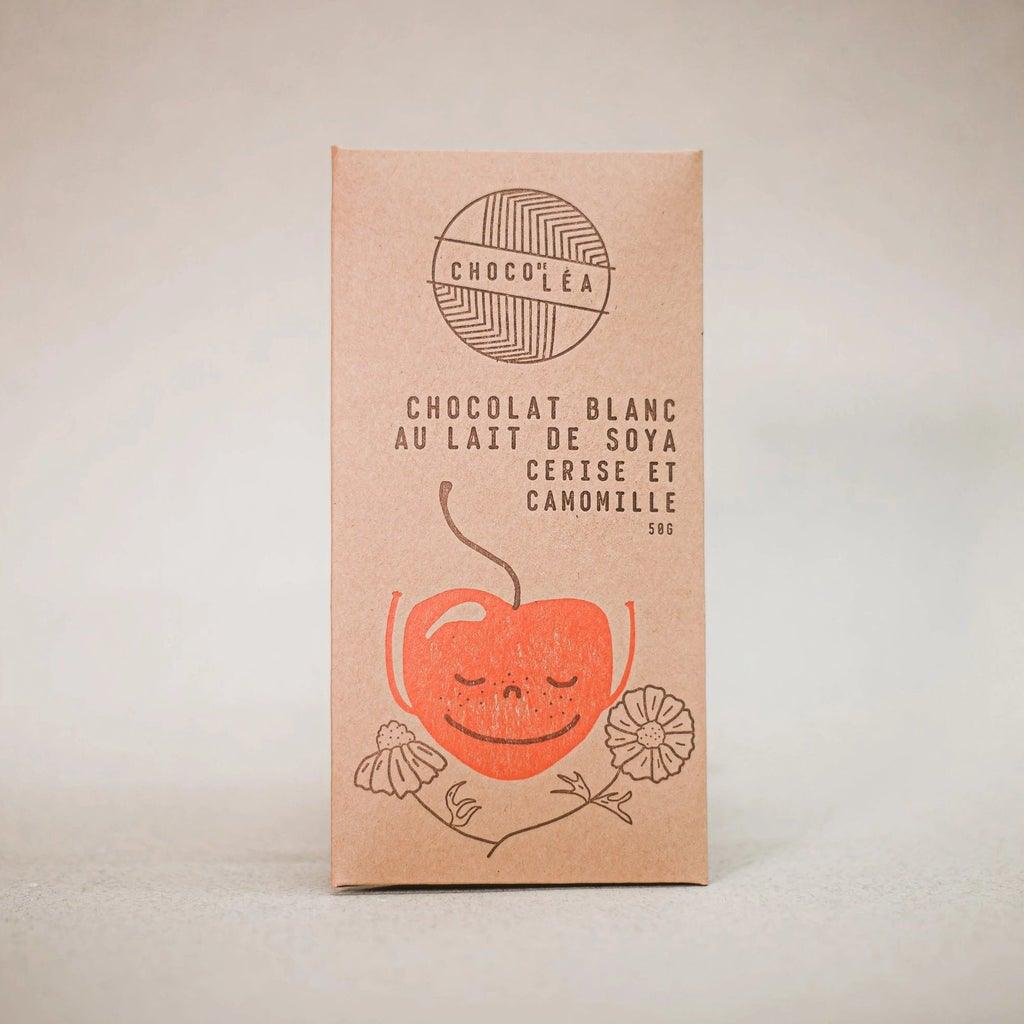 White chocolate bar (soya), cherry and chamomile
In this vegan version of white chocolate, cow's milk has been replaced by soy milk and vanilla has been replaced by chamomile. The freeze-dried cherries balance the taste by adding a tangy touch to the sweet and floral side of the chocolate.
This bar goes perfectly with a small glass of ice cider (or fresh apple juice)!
Origin of cocoa butter: Tabasco, Mexico
Weight: 50 grams
Ingredients: Cane sugar*, cocoa butter*, soy flour*, freeze-dried cherry, chamomile.
*organic ingredients
Packaging: Compostable cellulose bag and cardboard box made and printed in Montreal

Allergies: This product may have been in contact with gluten and/or soy, or contain traces of gluten and/or soy.