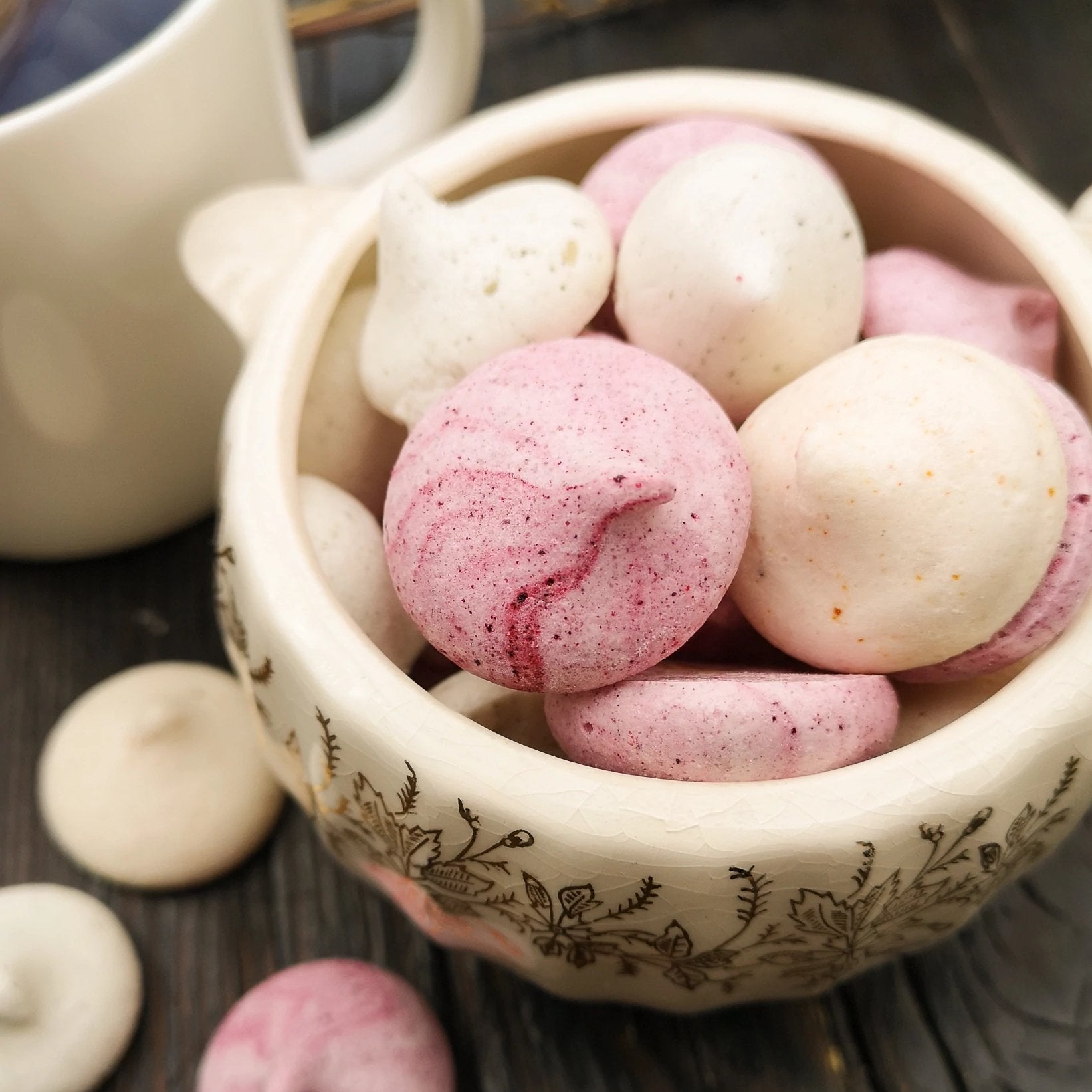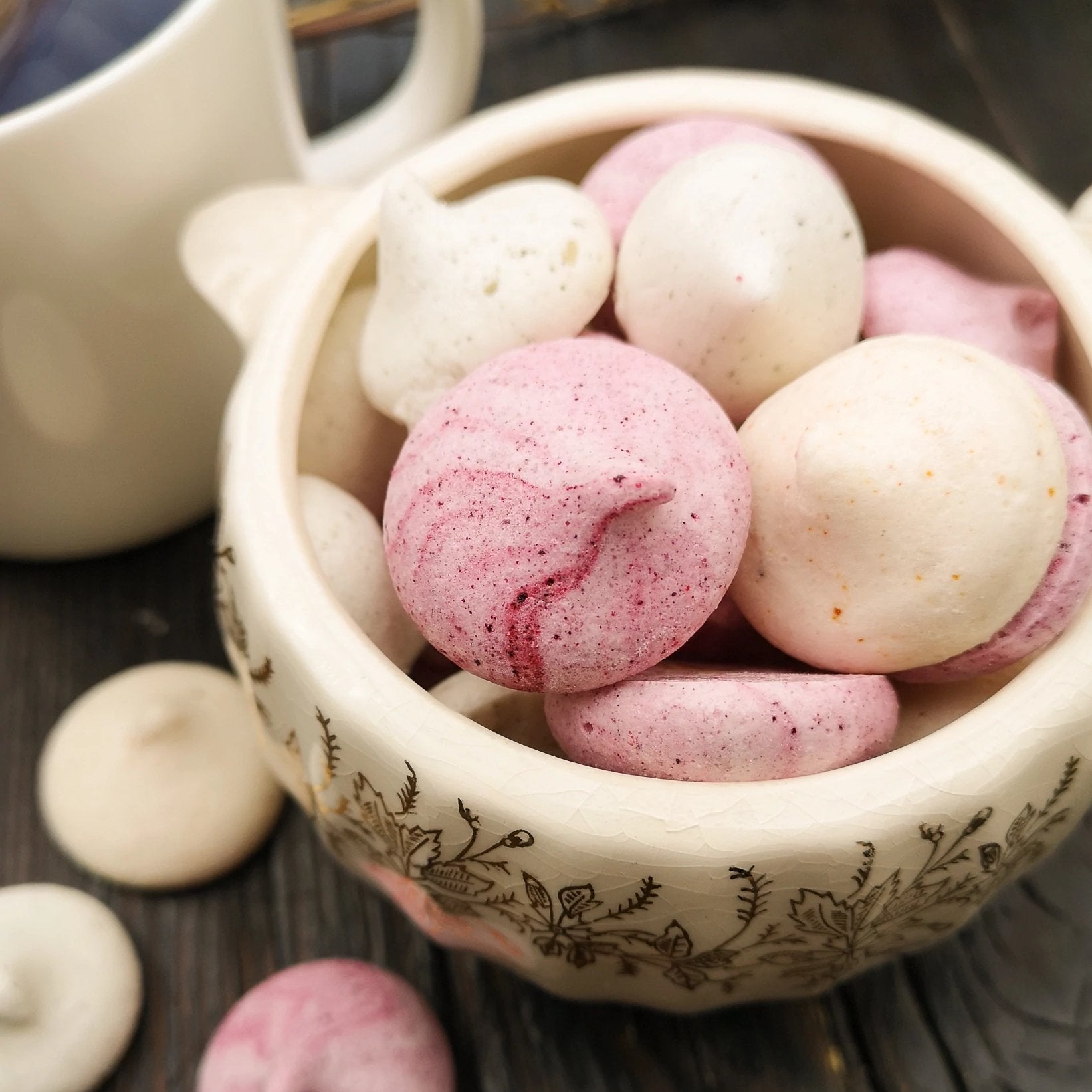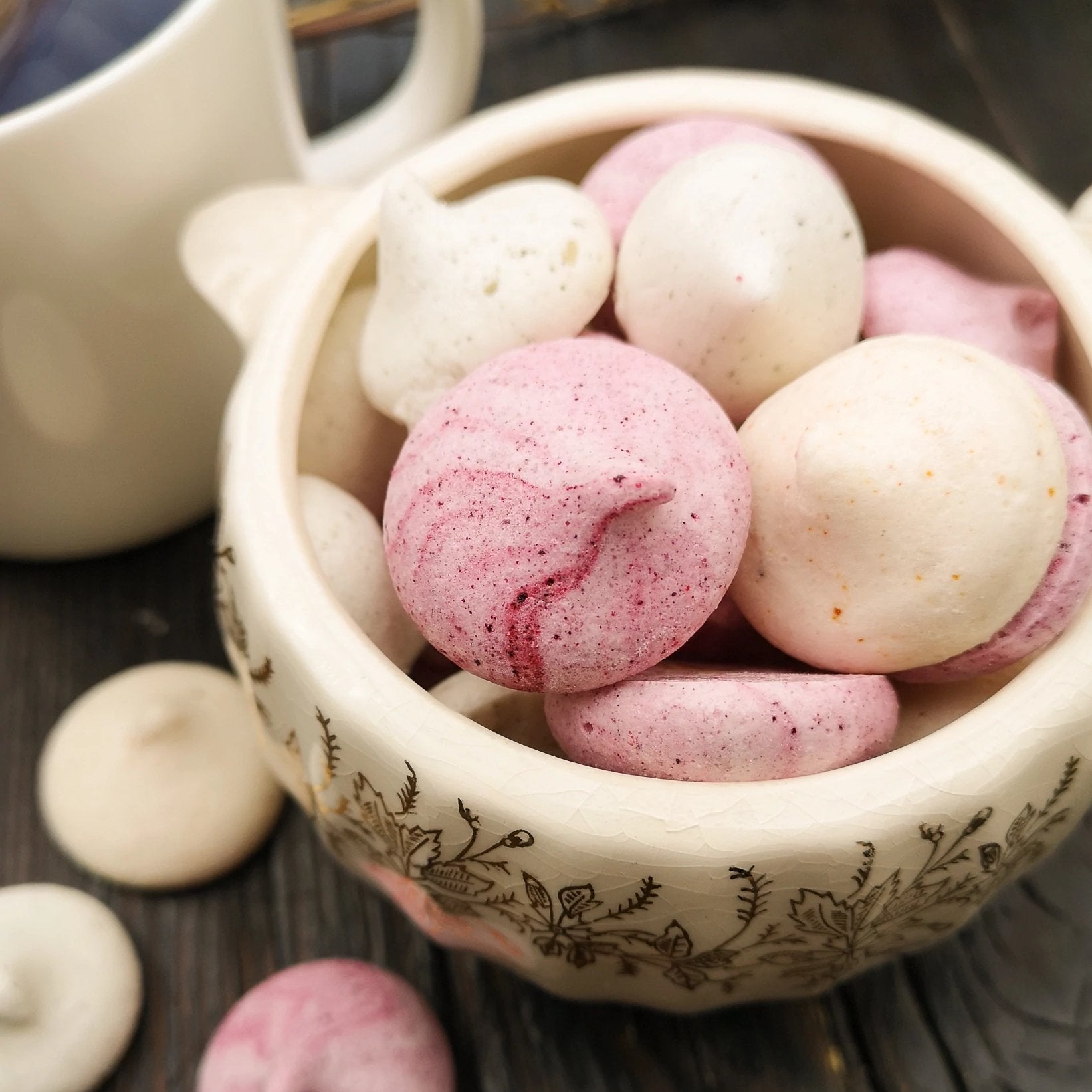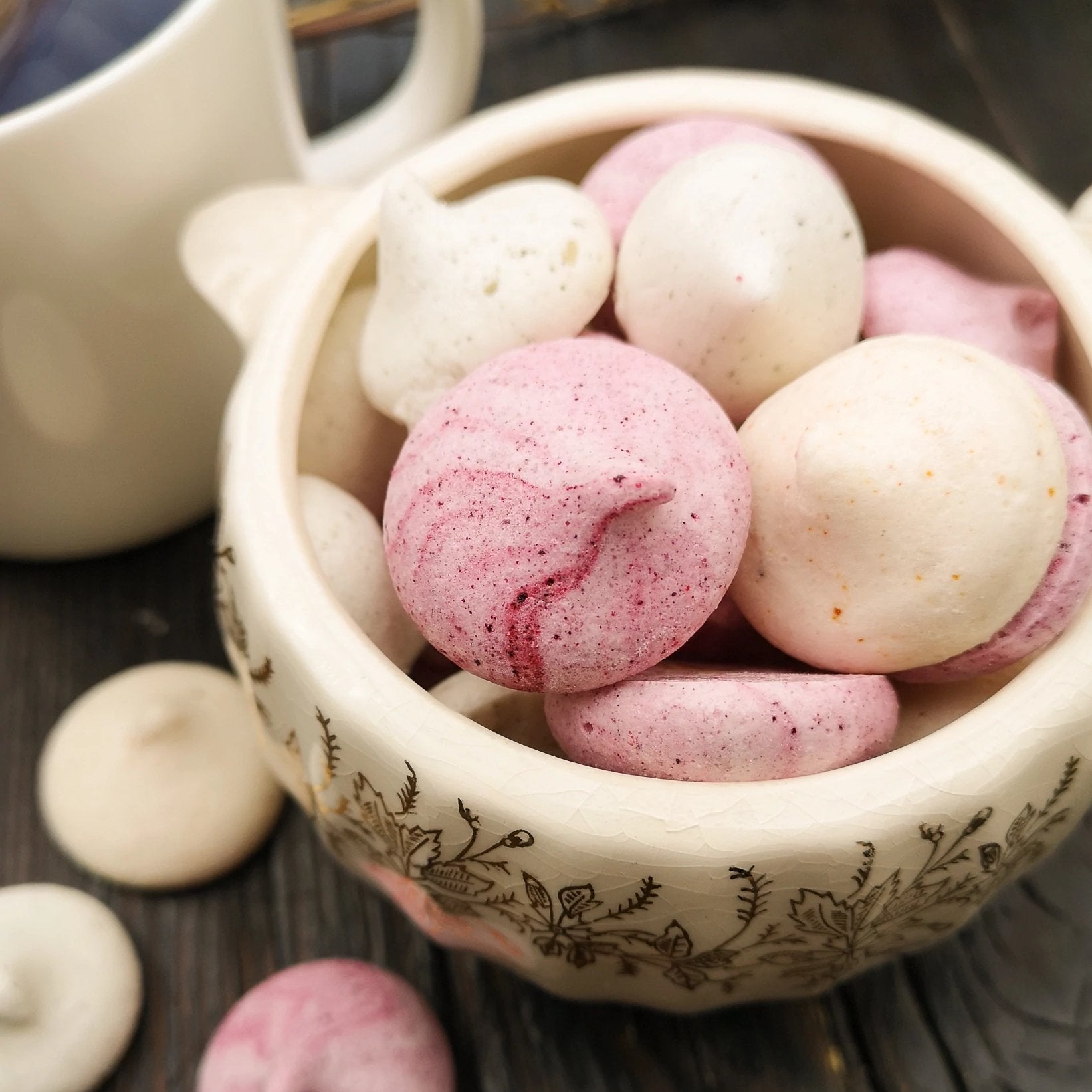 Mixed meringues - Haskap and yarrow
Vegan meringues, yaaayyy!
--
Vegan meringues, yaaayyy! And since I'm not a fan of things that are too sweet, I've concocted some special recipes for you by adding good products from here. The haskaps have been dehydrated to concentrate their tastes. They add an acidity and a fruity side that counterbalances the sugar of the meringue. The yarrow brings a floral and aromatic touch to find a balance with the fruitiness of the haskap meringues!
Quantity: 60g
Ingredients: Cane sugar*, aquafaba, dehydrated haskap, dried yarrow, cream of tart.
*organic ingredient
Packaging: Compostable wood pulp cellulose bag and recycled cardboard label.
Allergies: This product may have been in contact with gluten and/or soy, or contain traces of gluten and/or soy.