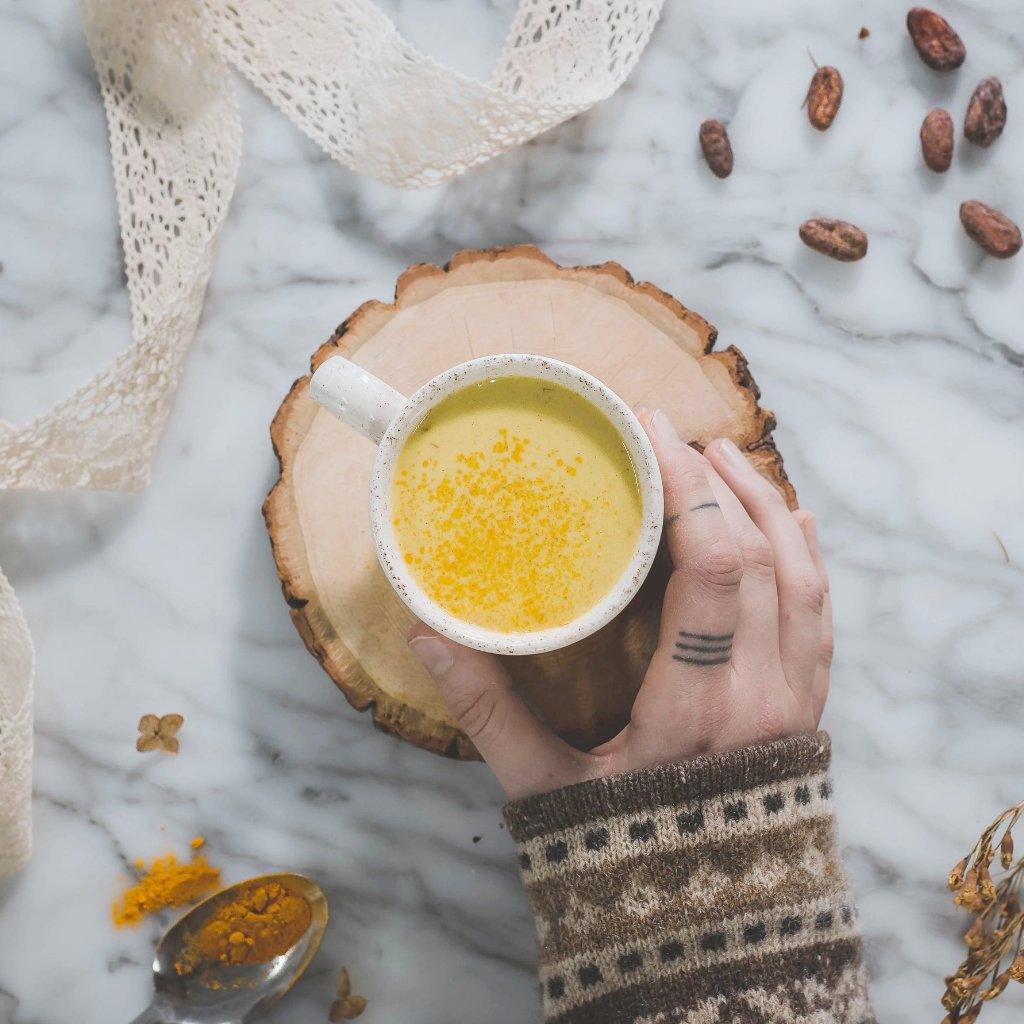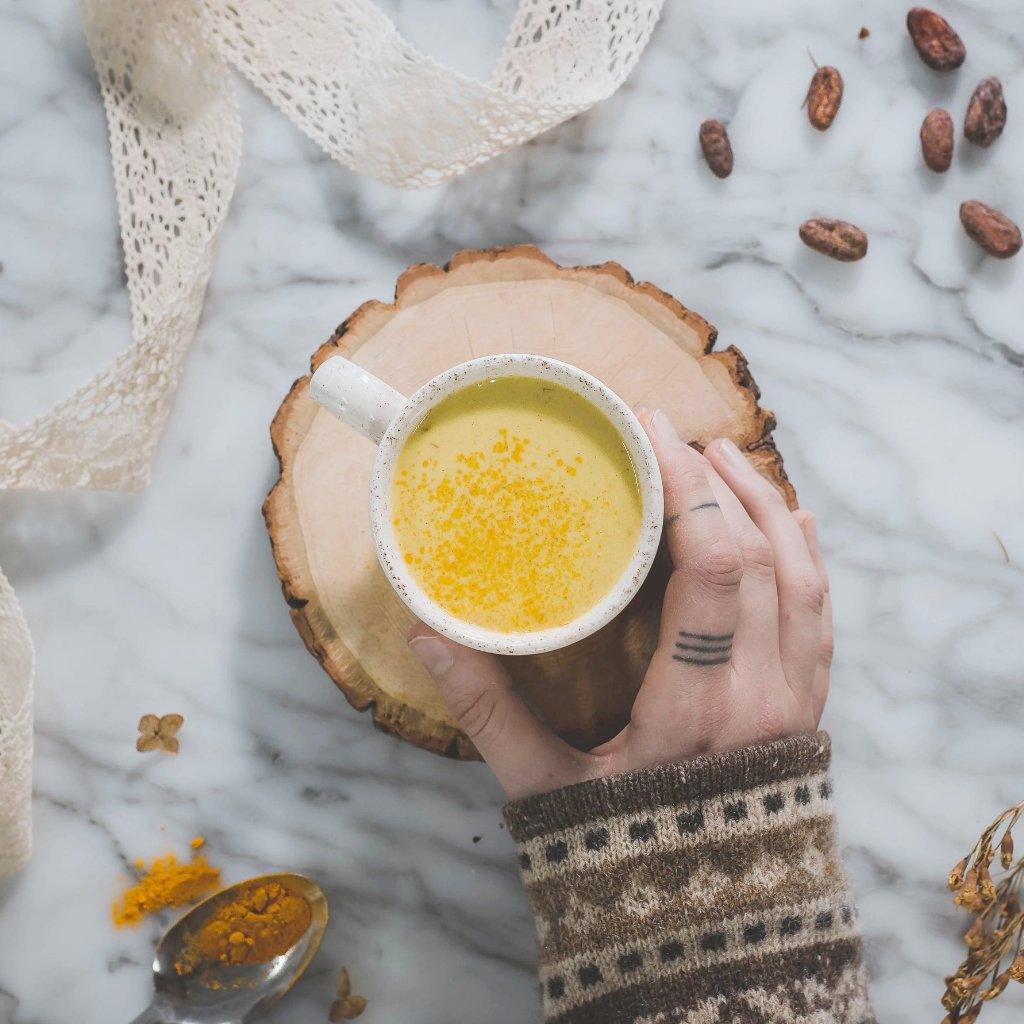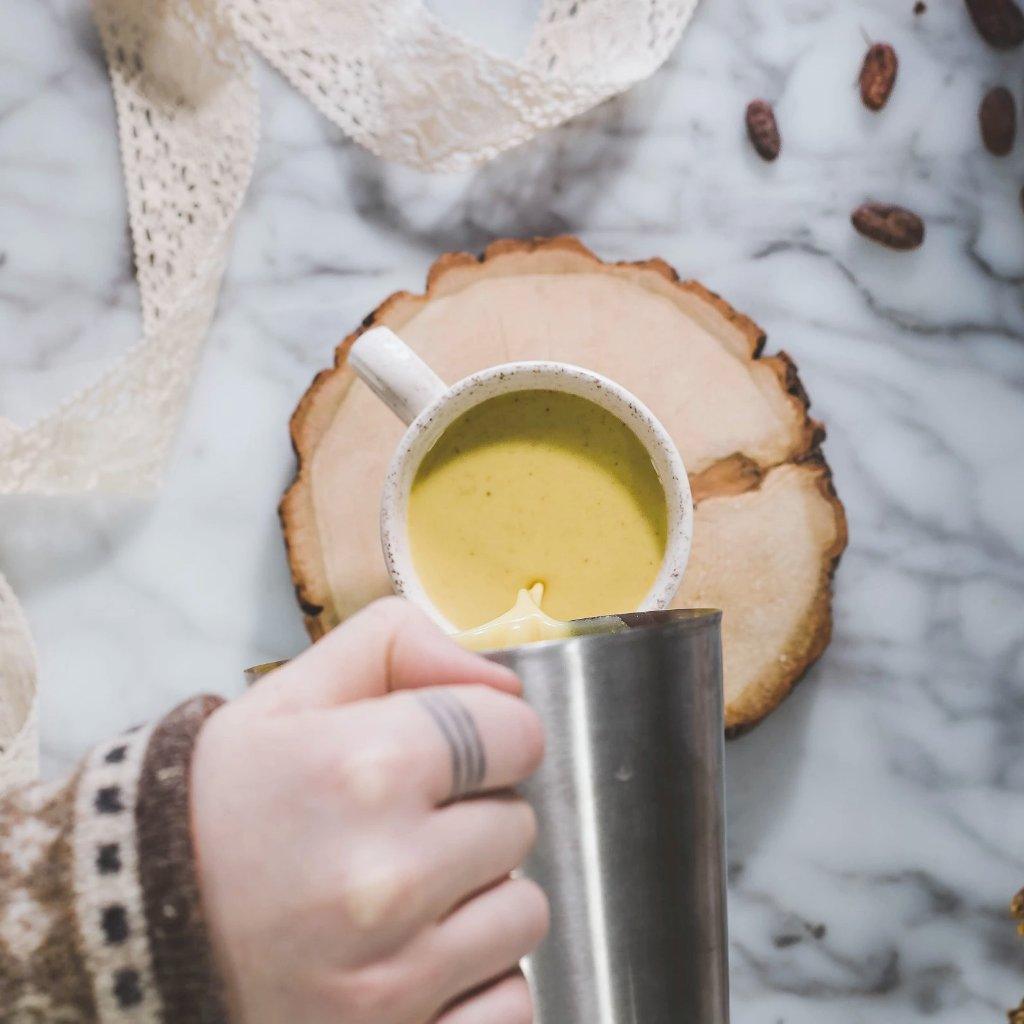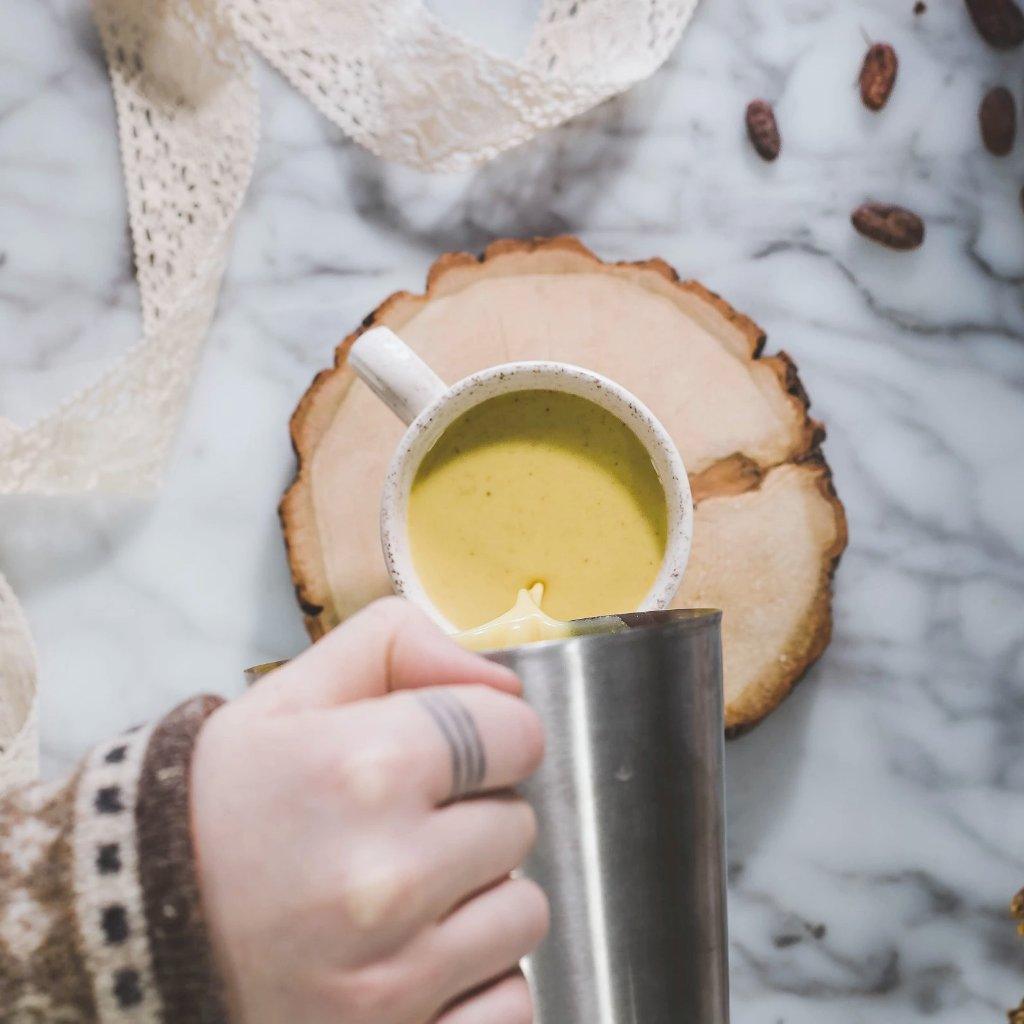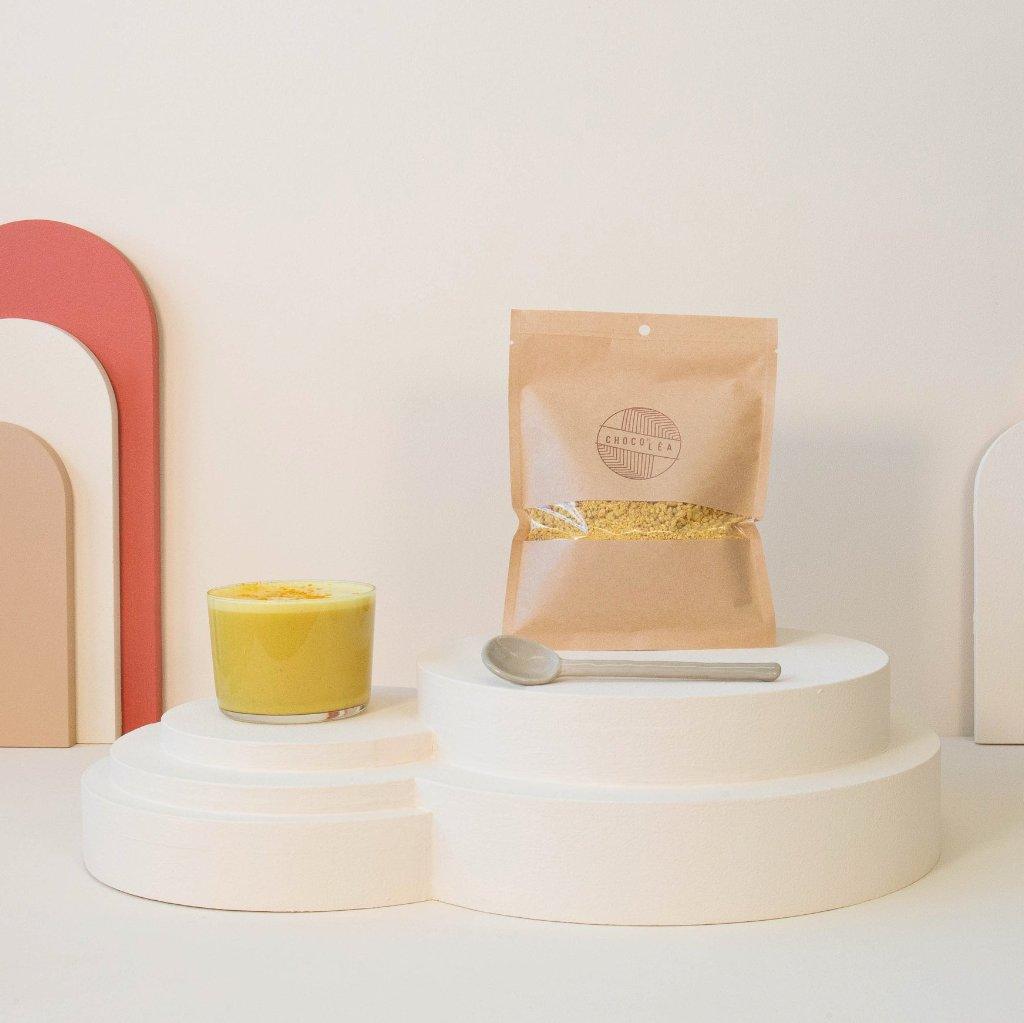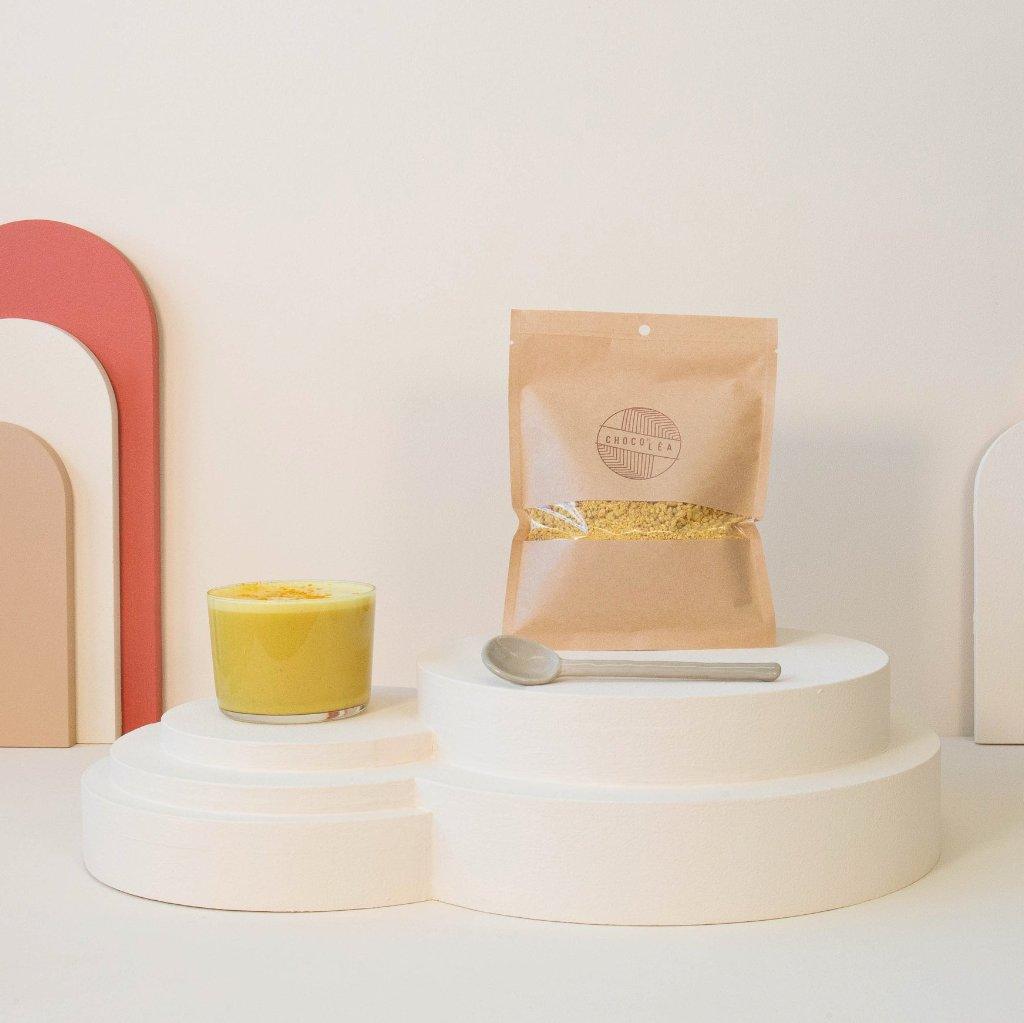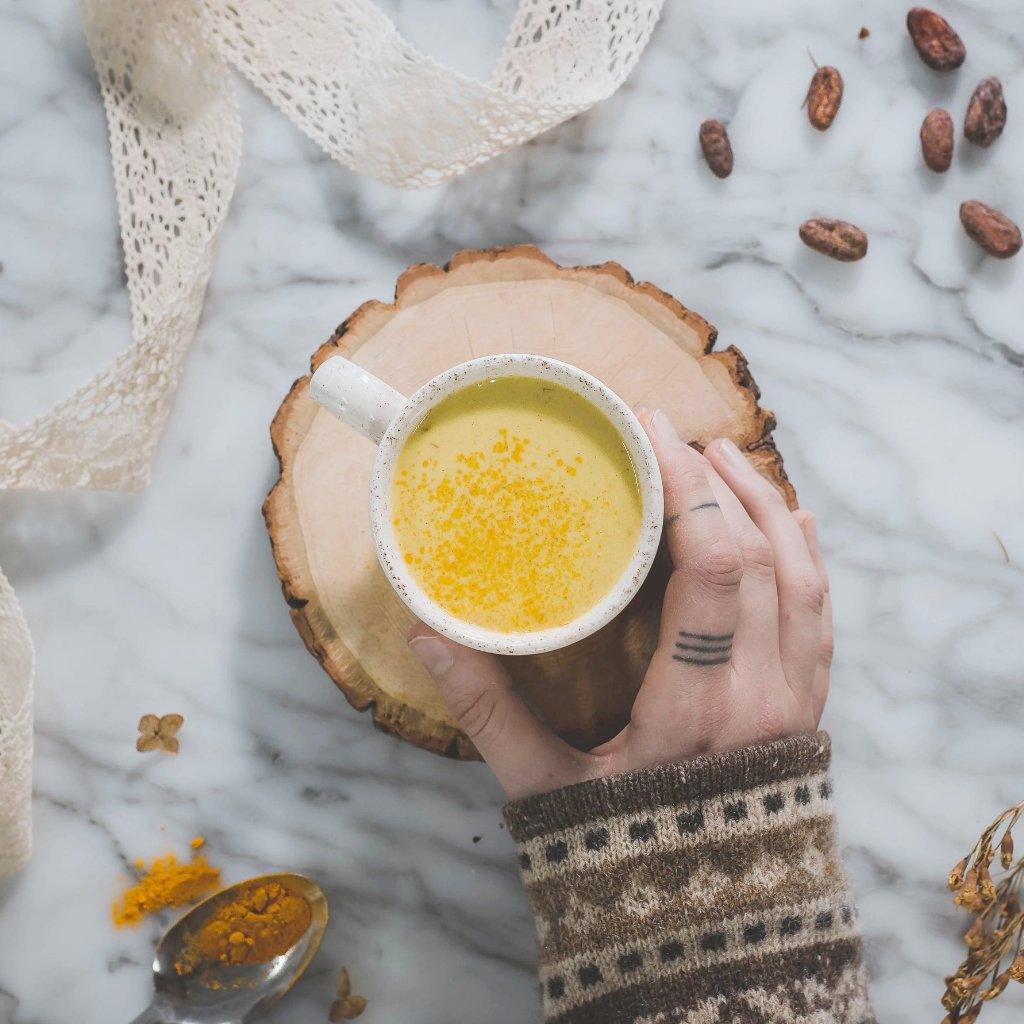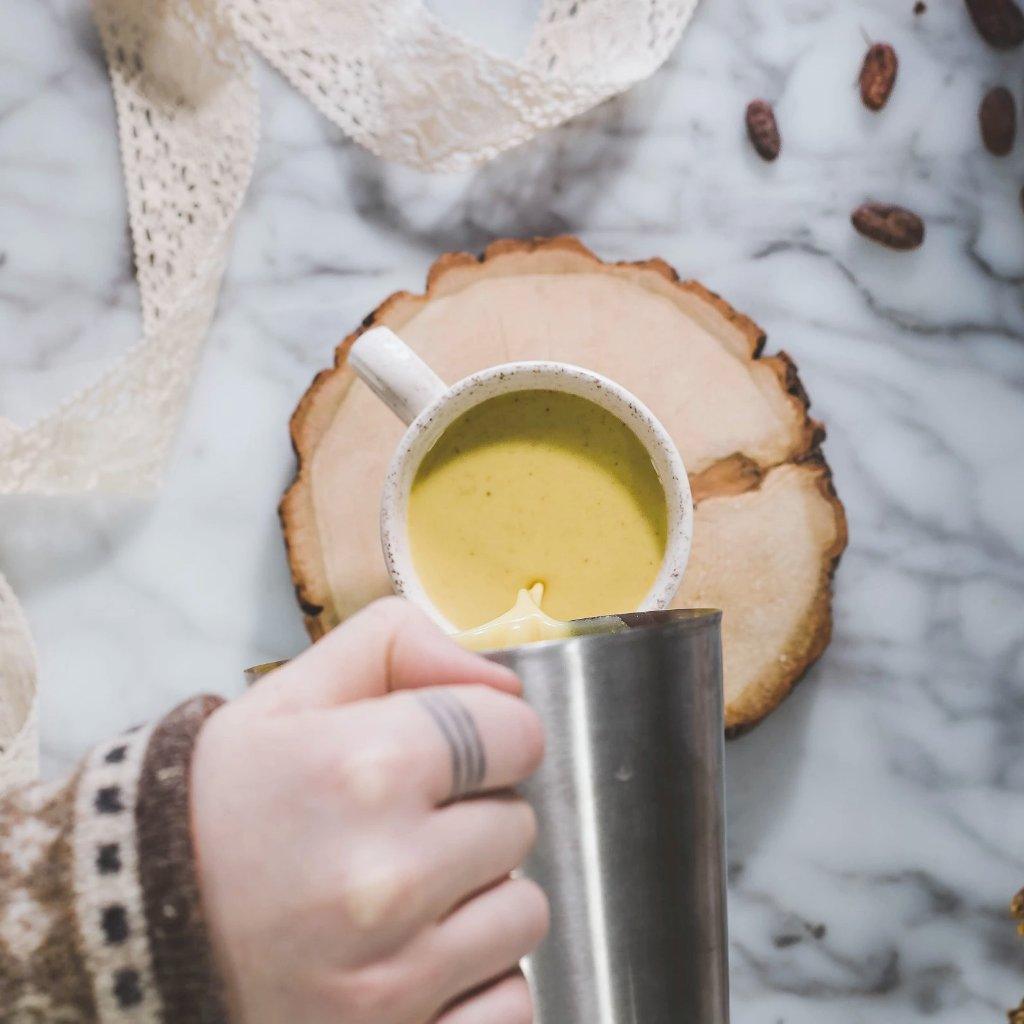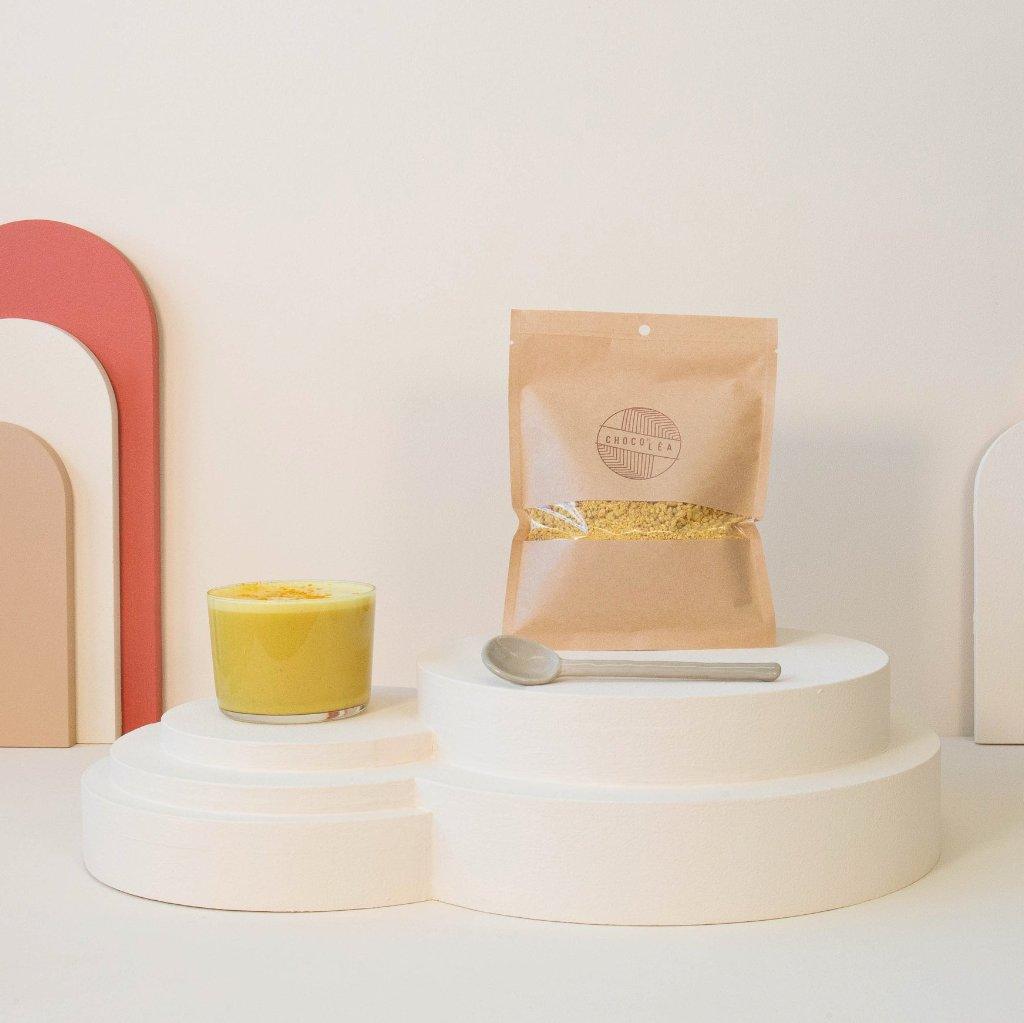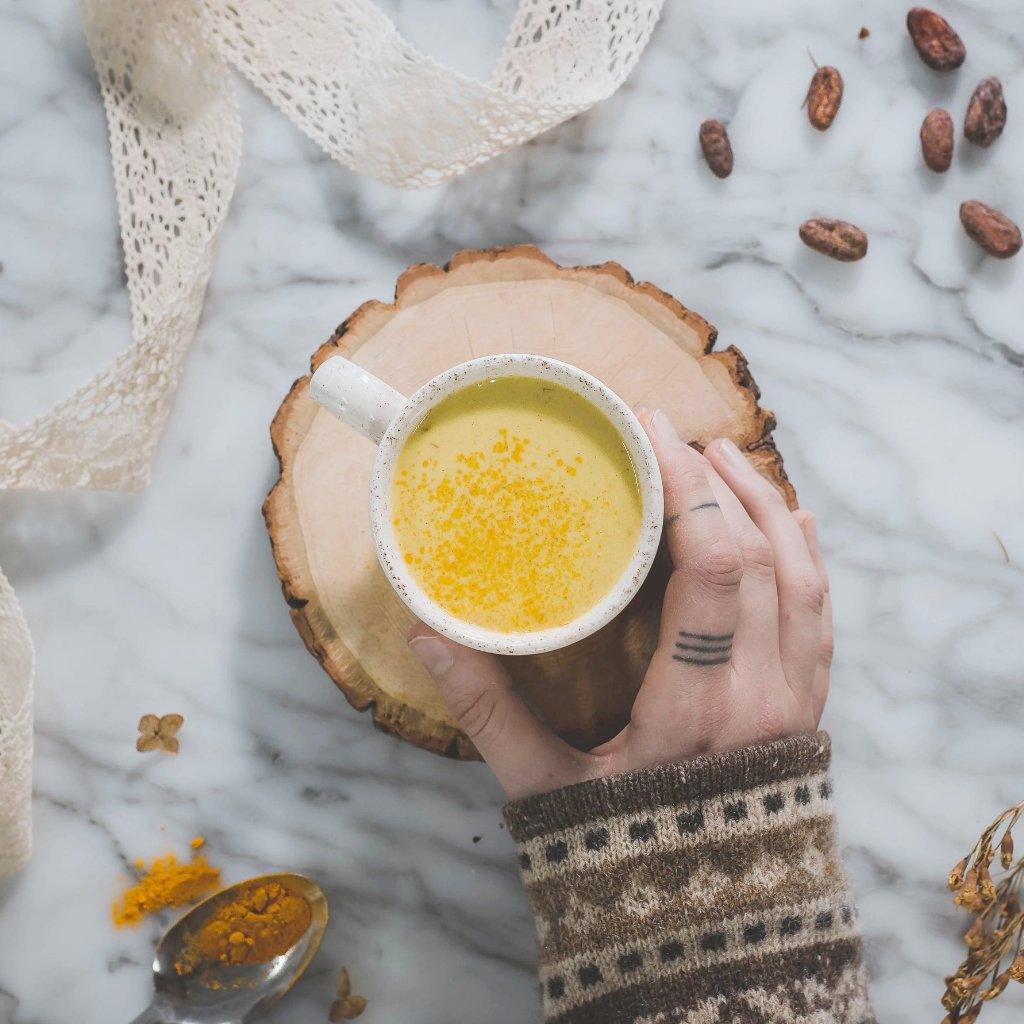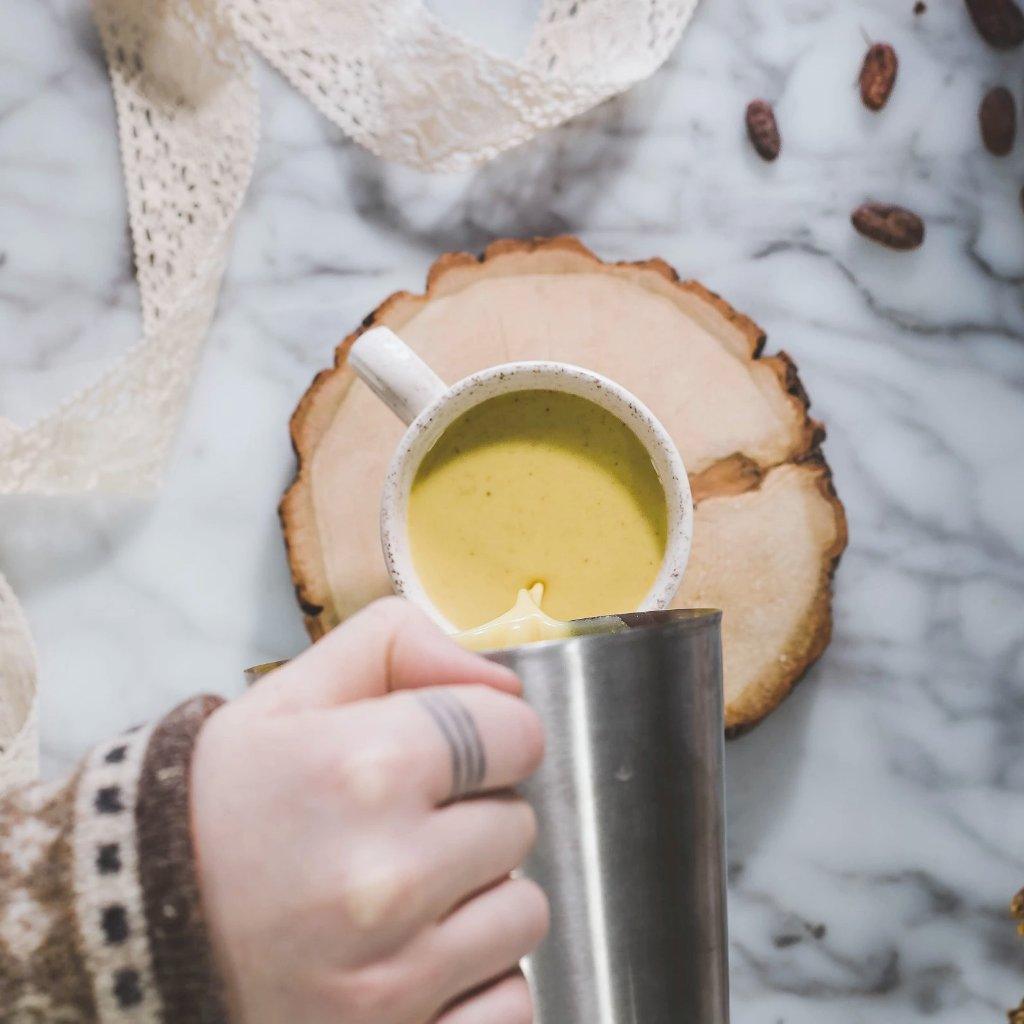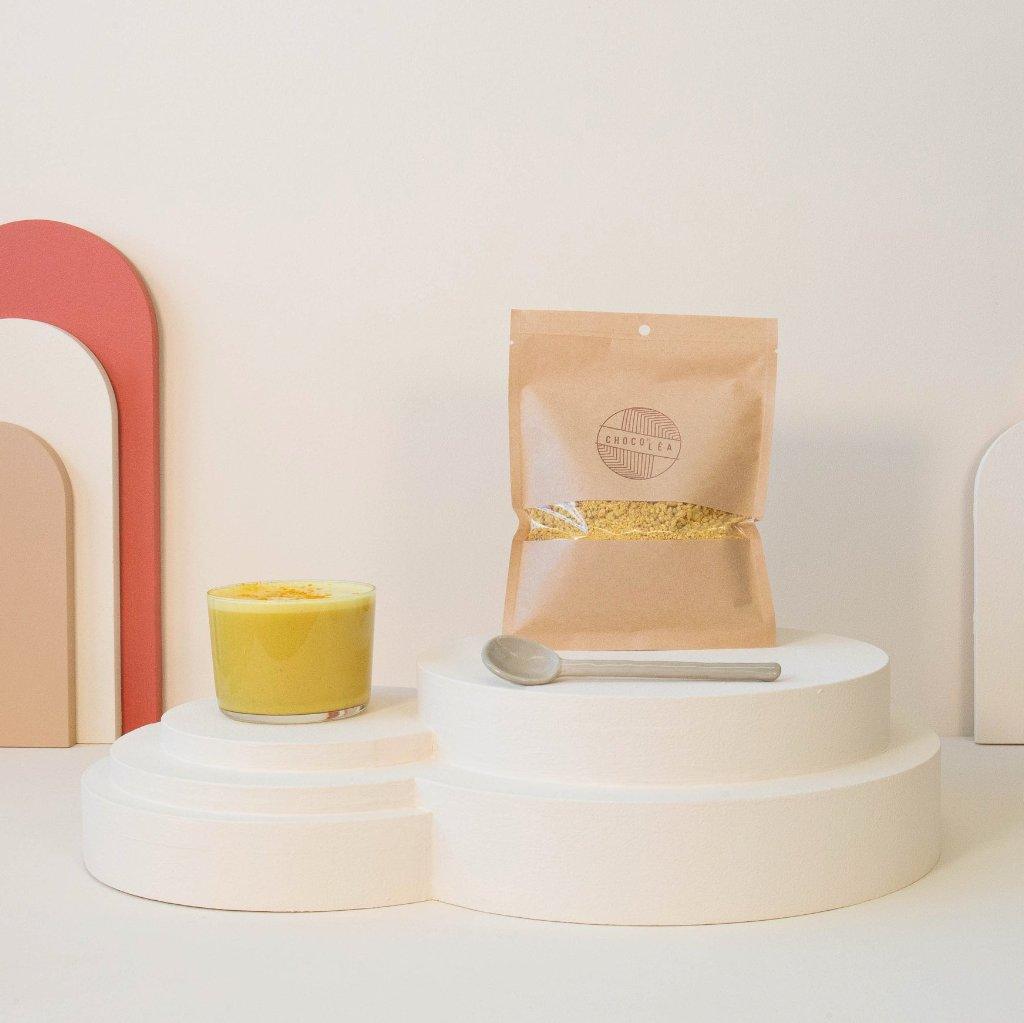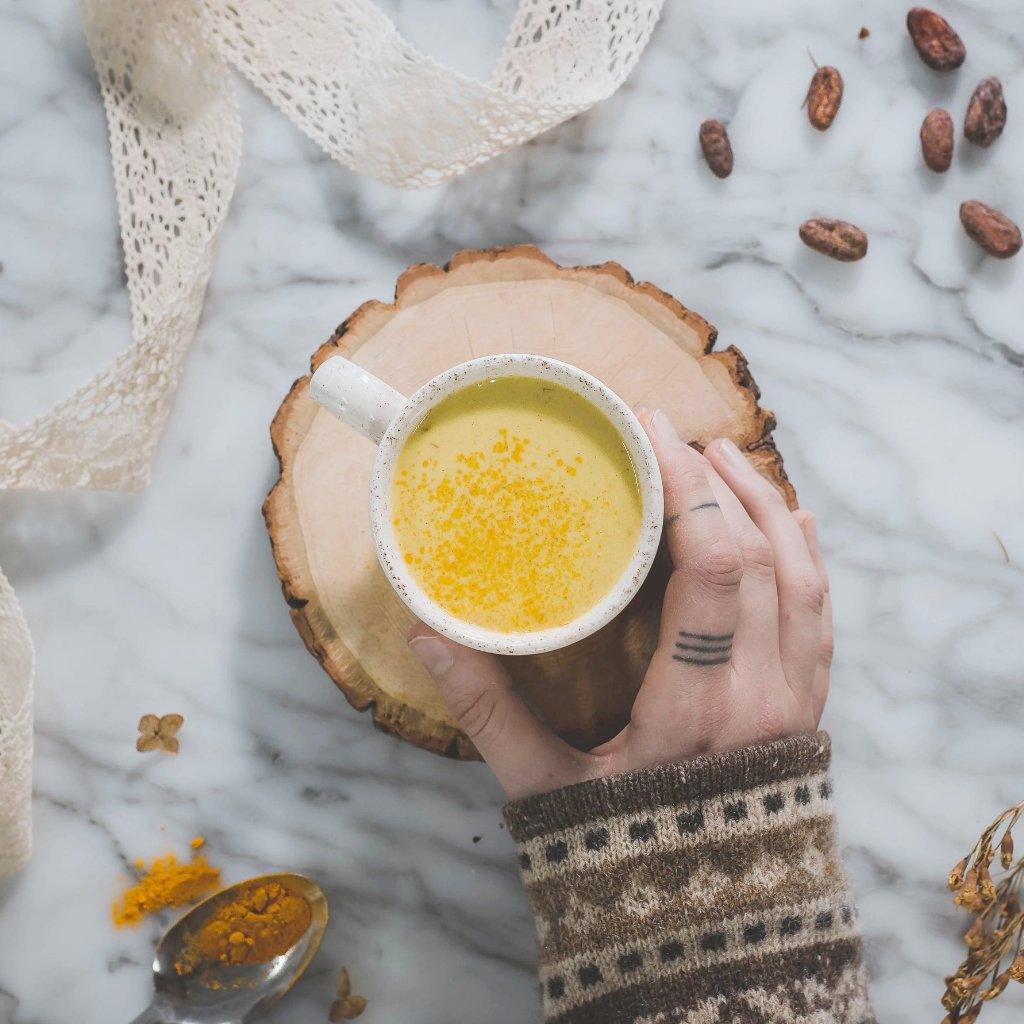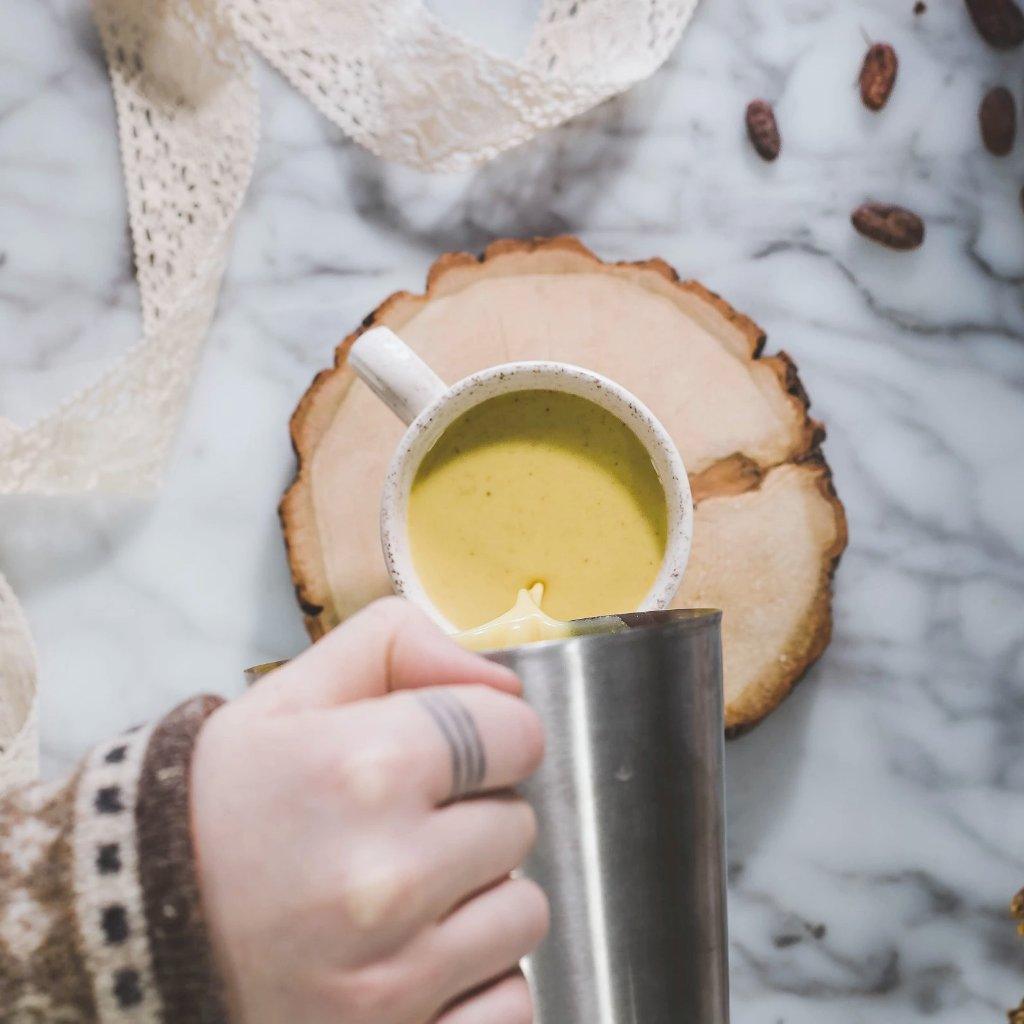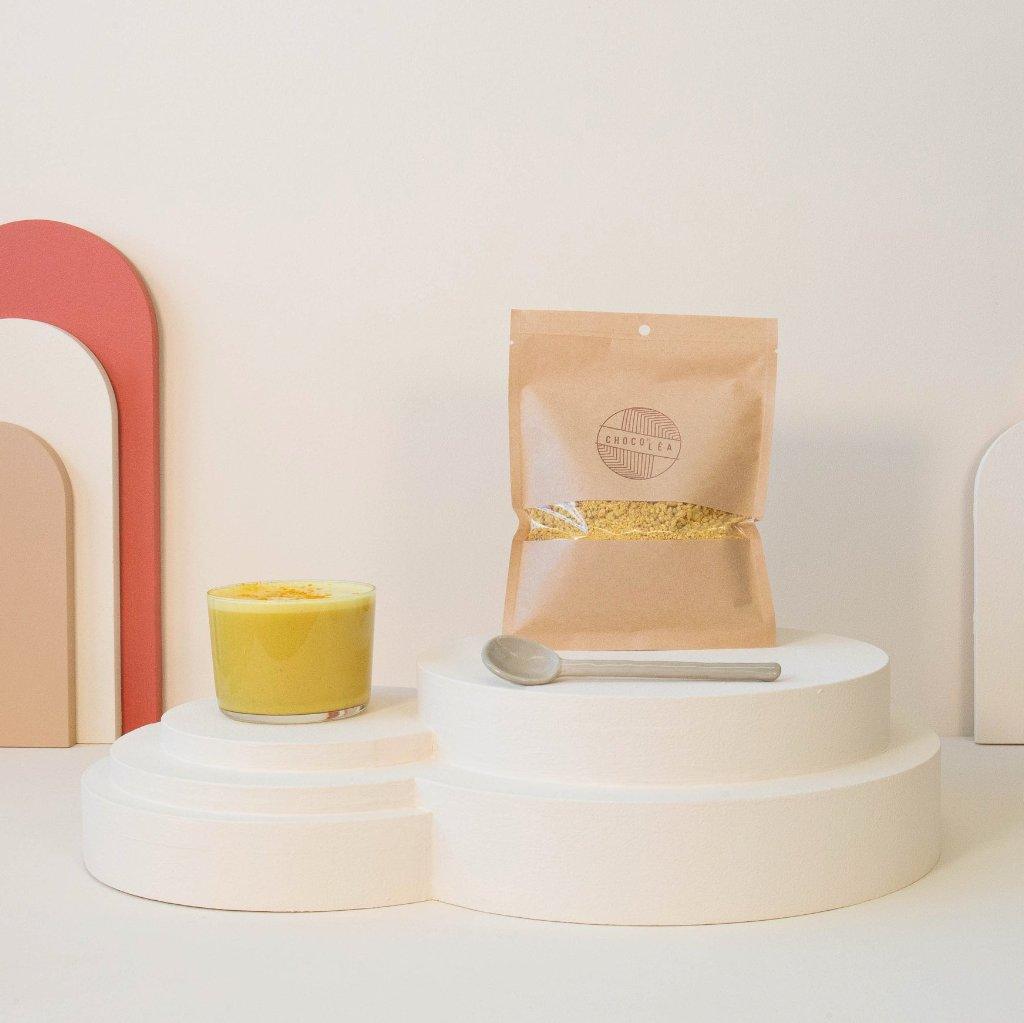 Hot chocolate mix - White chocolate (oats) and golden milk
It's no secret that turmeric is a rich and complex food. Add on top of that the benefits of ginger, cinnamon and black pepper? Next level!
Turmeric contains curcumin which is very rich in antioxidant. The combination of ginger and black pepper, which contains piperine, accentuates the benefits of turmeric. This spice blend has antioxidant, anti-inflammatory, antiseptic, immune system boosting properties and more.
But above all, this drink tastes like heaven and that's what's most important. The oat "milk" white chocolate brings a smoothness to the drink and softens the harsher side of the spices alone. A guaranteed favorite, I tell you!
Origin of cocoa butter: Tabasco, Mexico
Ingredients: cane sugar*, cocoa butter*, gluten-free oats*, turmeric, ginger, cinnamon, sweet clover, black pepper.
*organic ingredients
Packaging: Compostable kraft paper bag with a PLA interior (a "plastic" created from plant materials)

Weight:150 grams (about 10 servings or more, if you prefer a softer milk chocolate)
Allergies: This product may have been in contact with gluten and/or soy, or contain traces of gluten and/or soy.