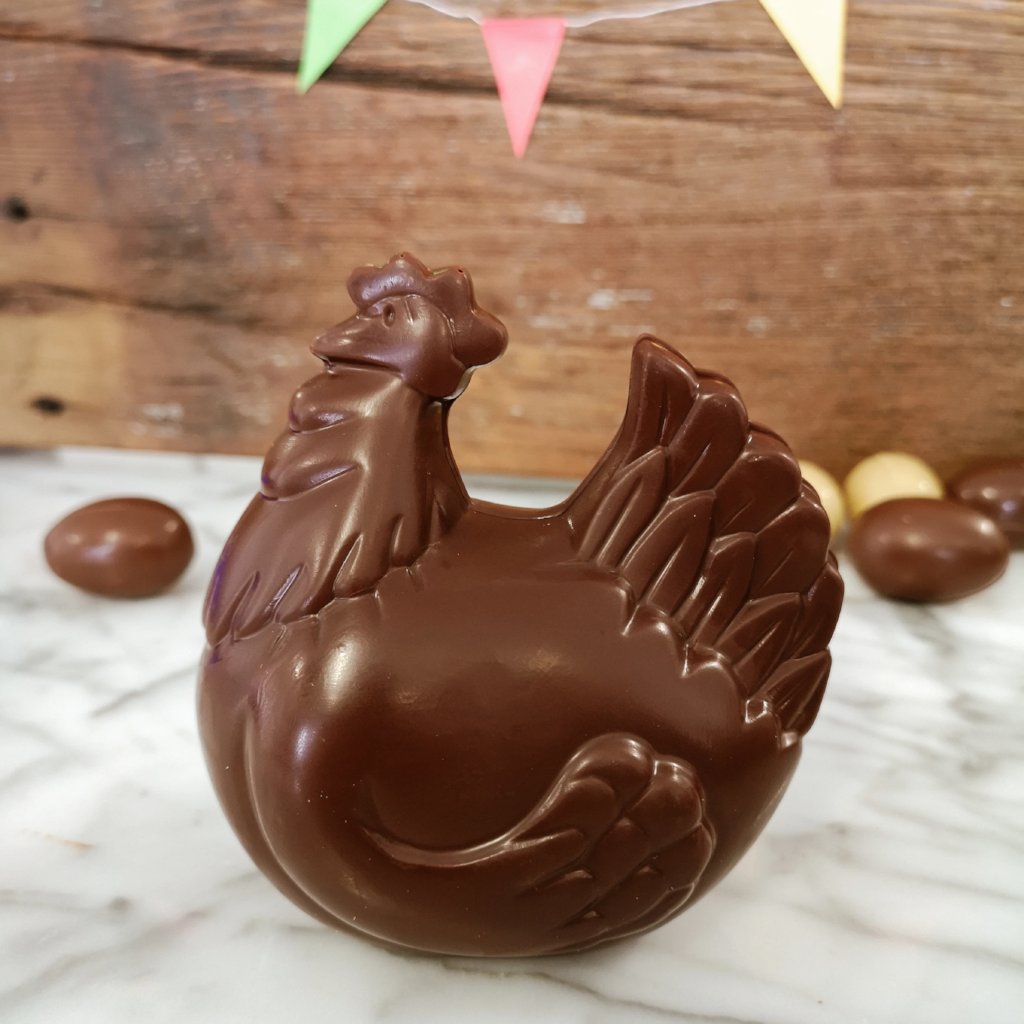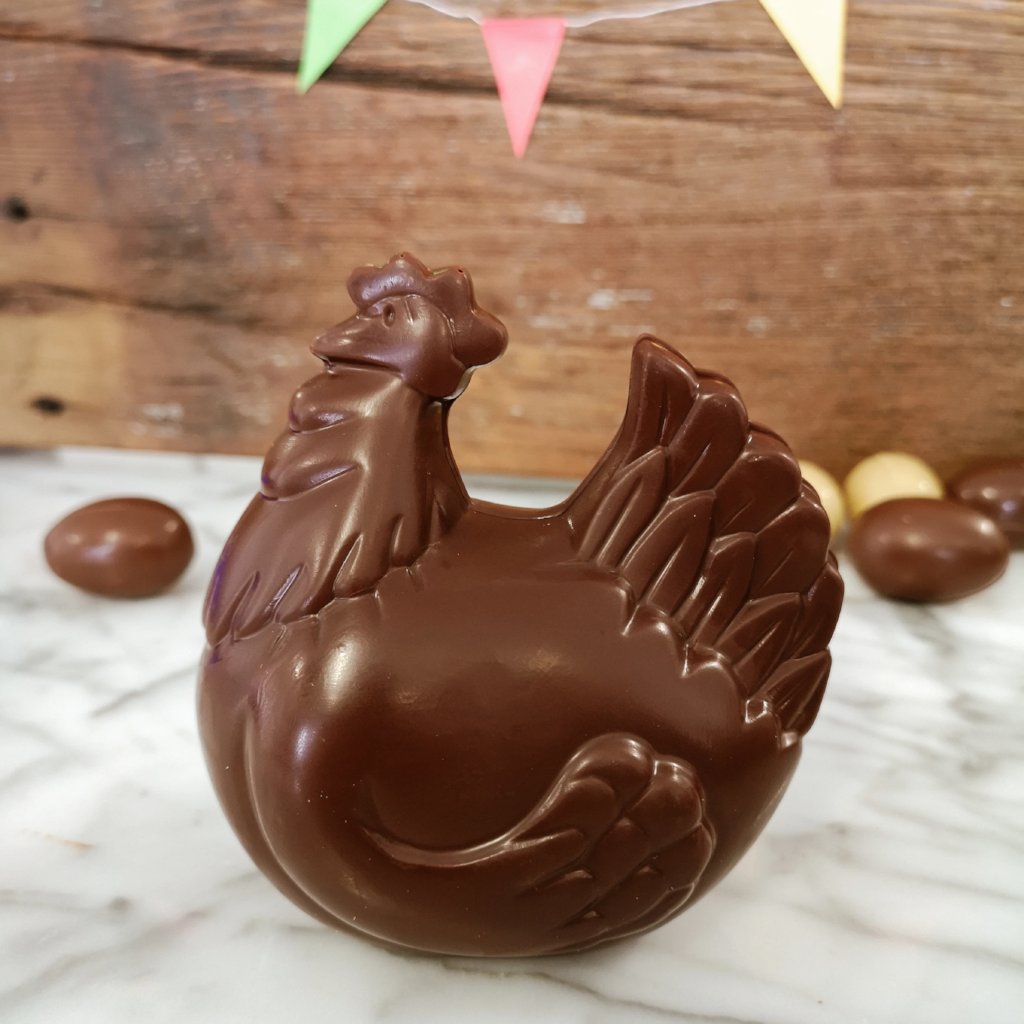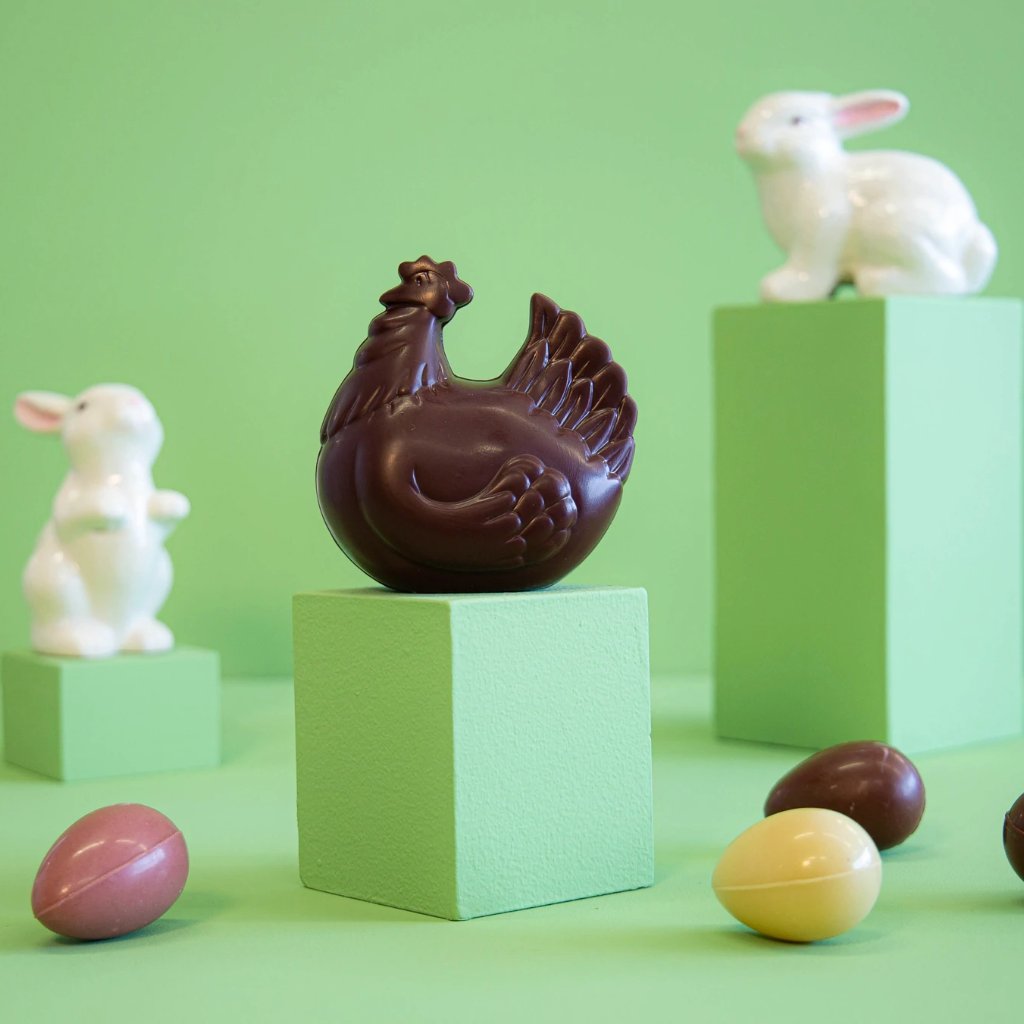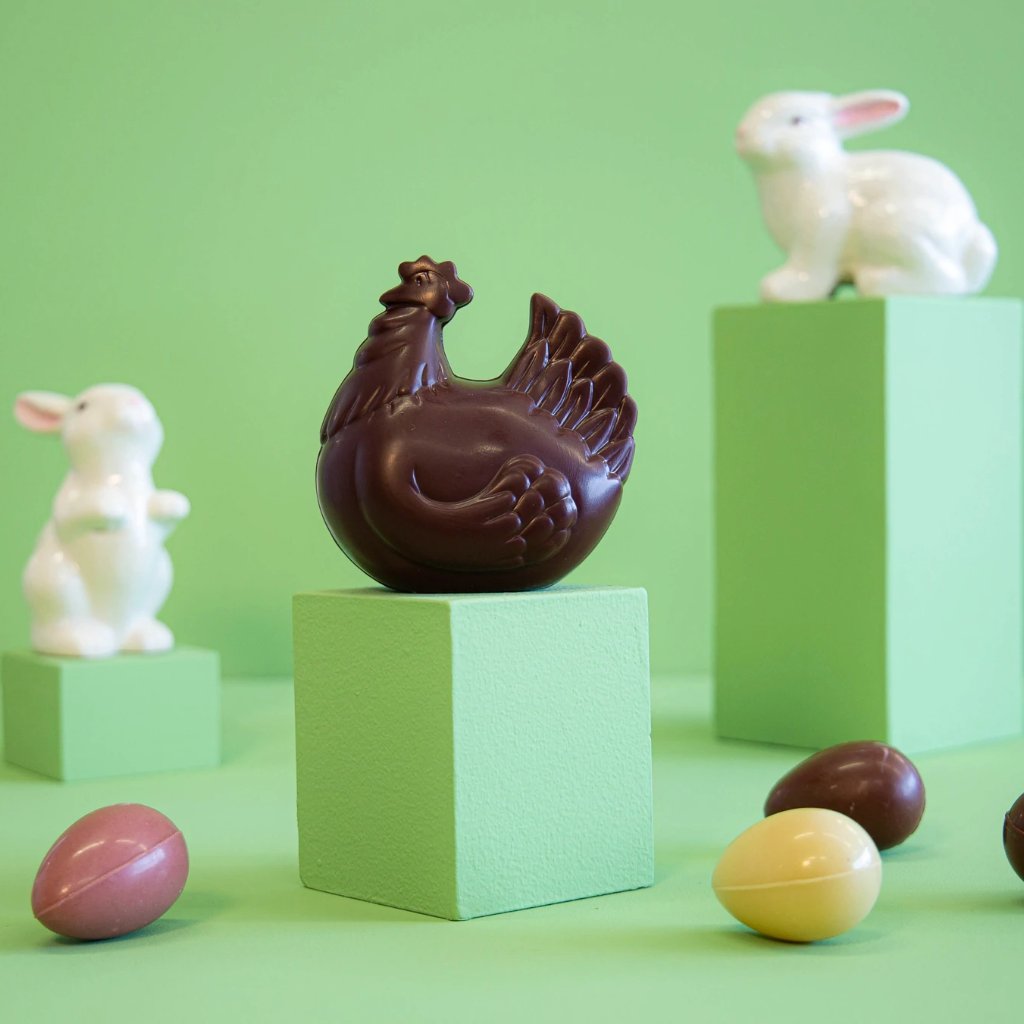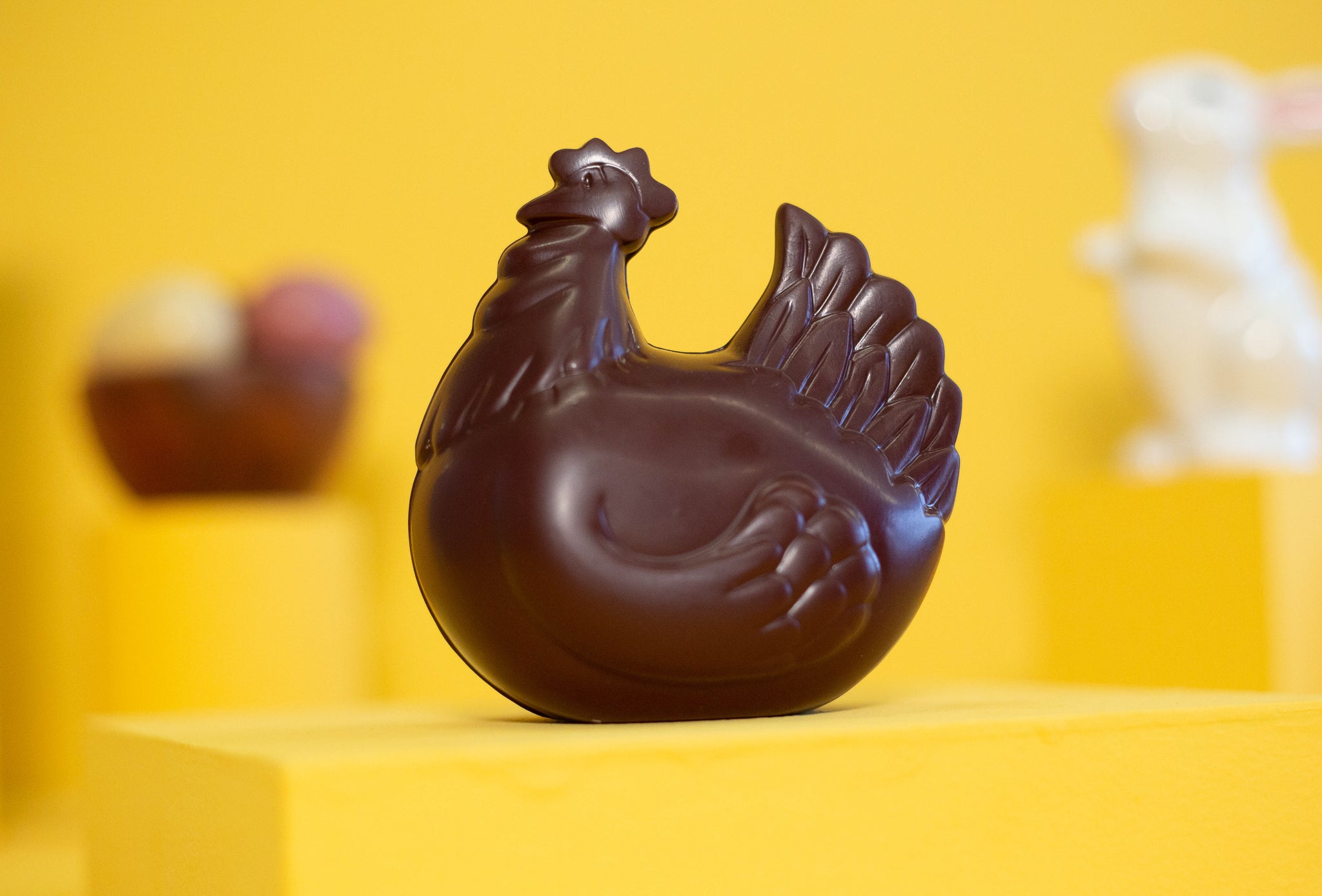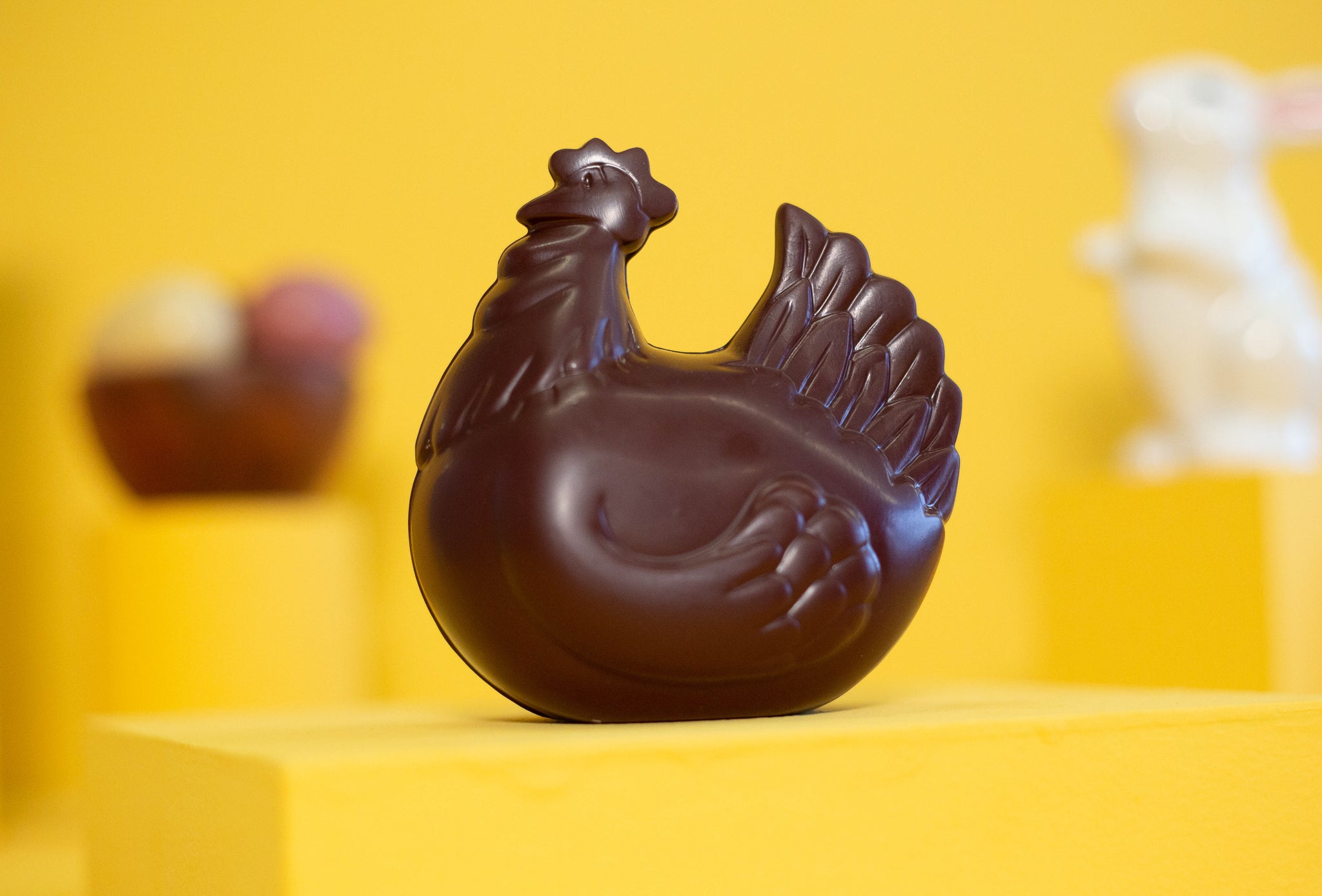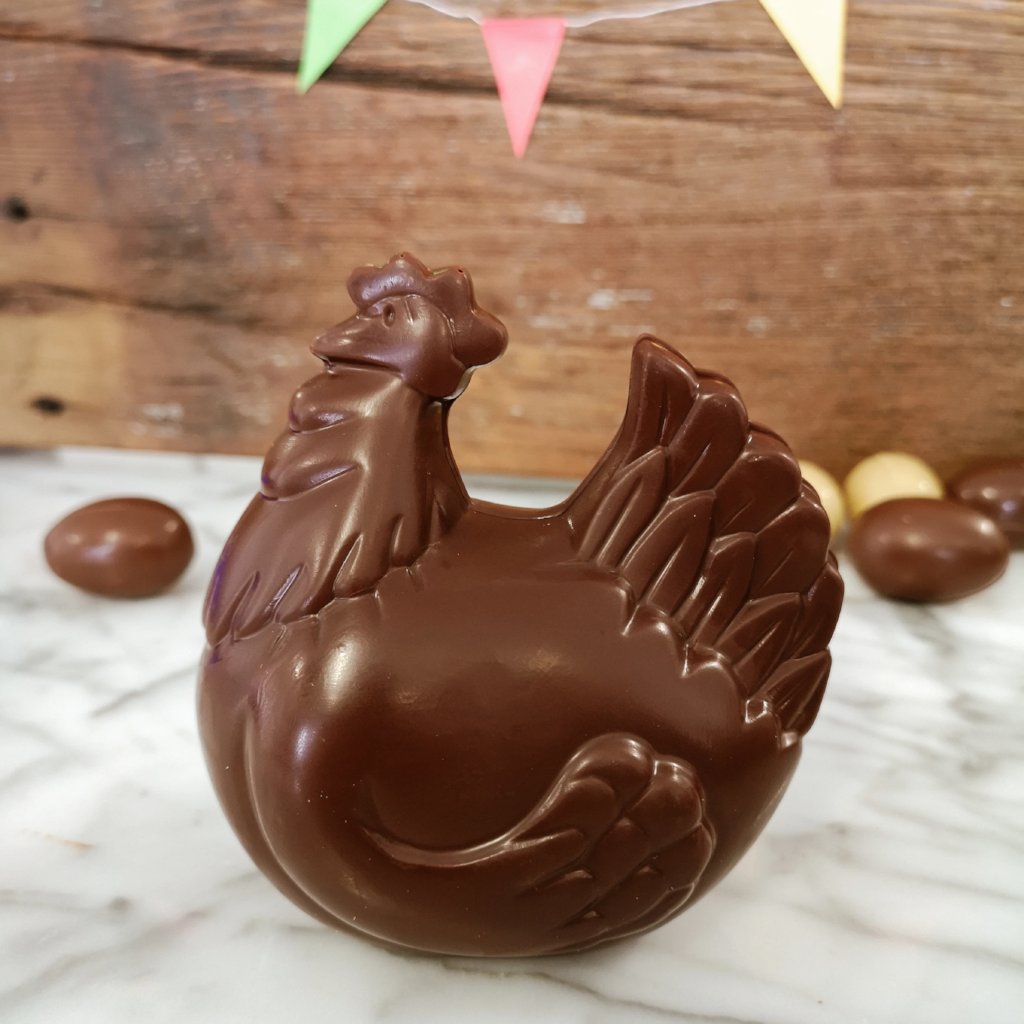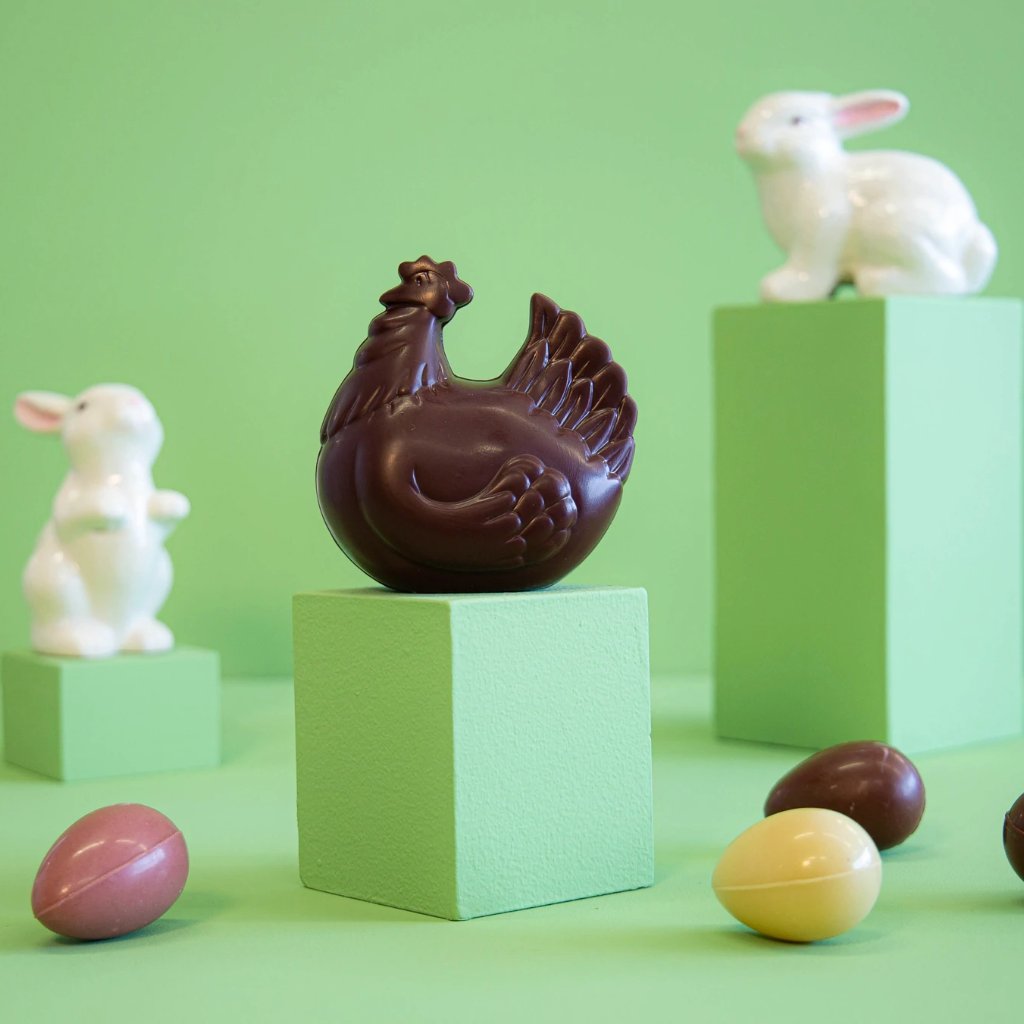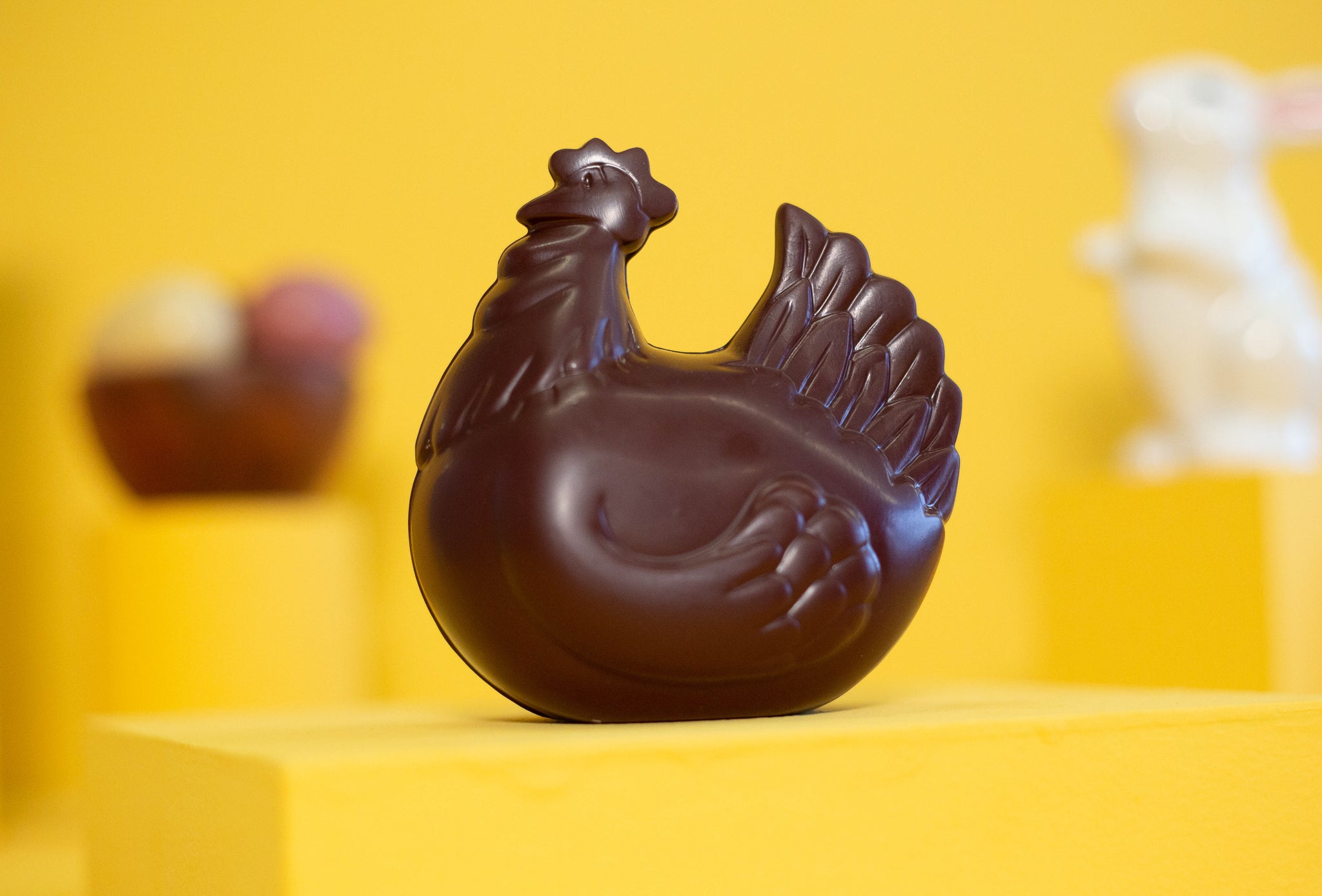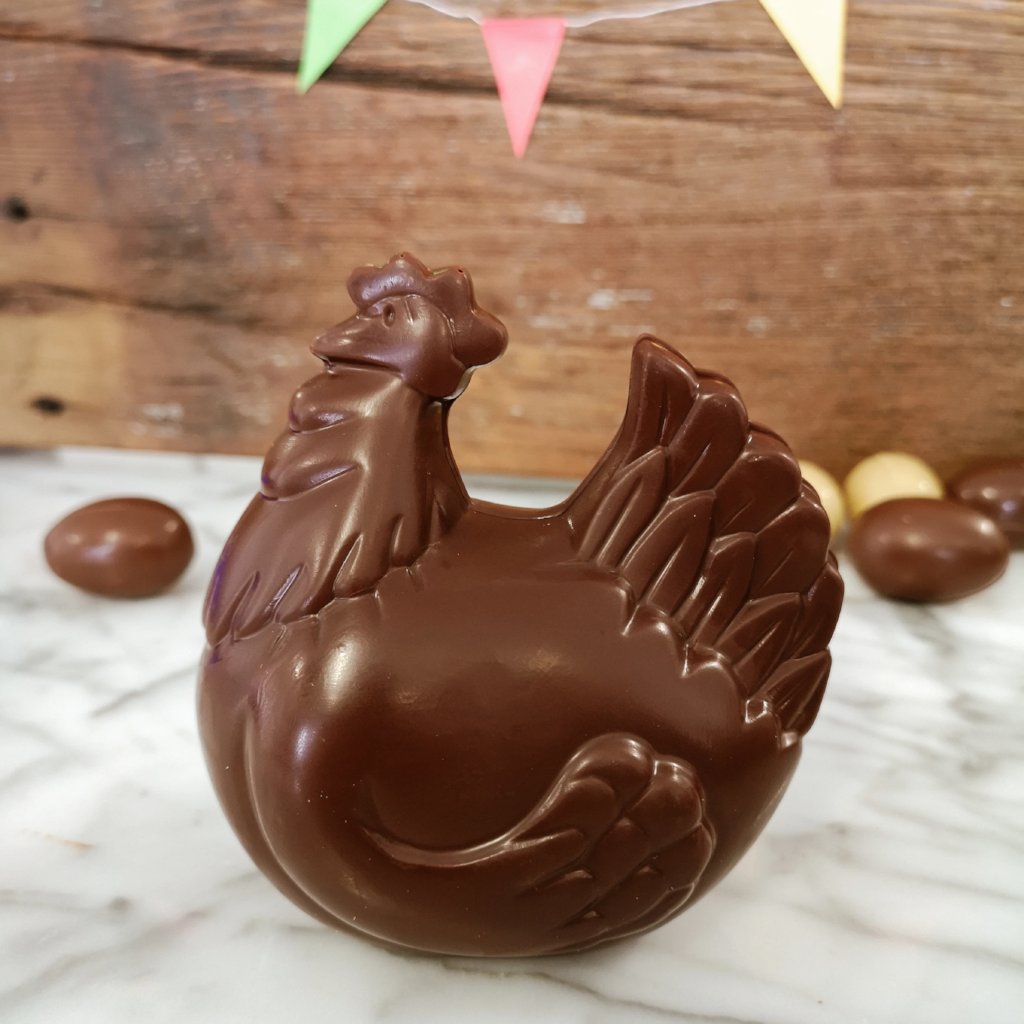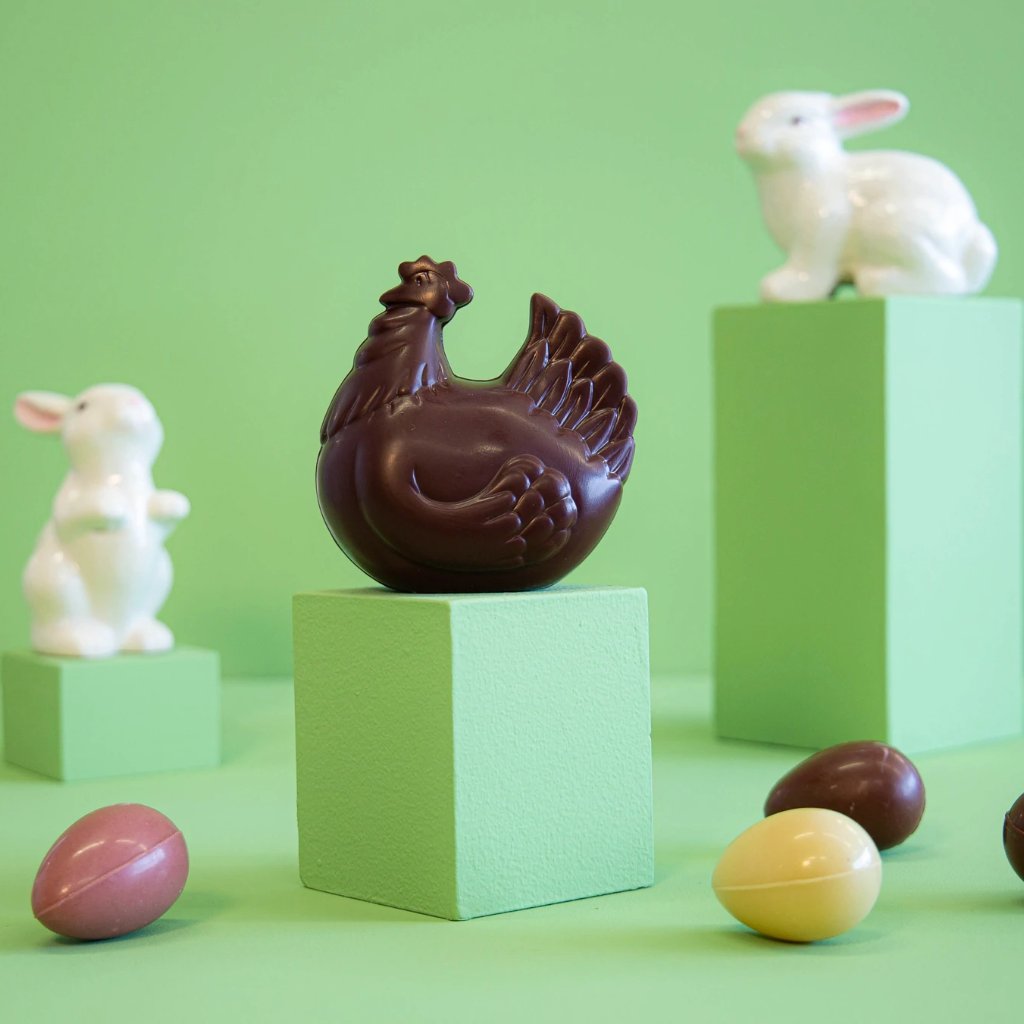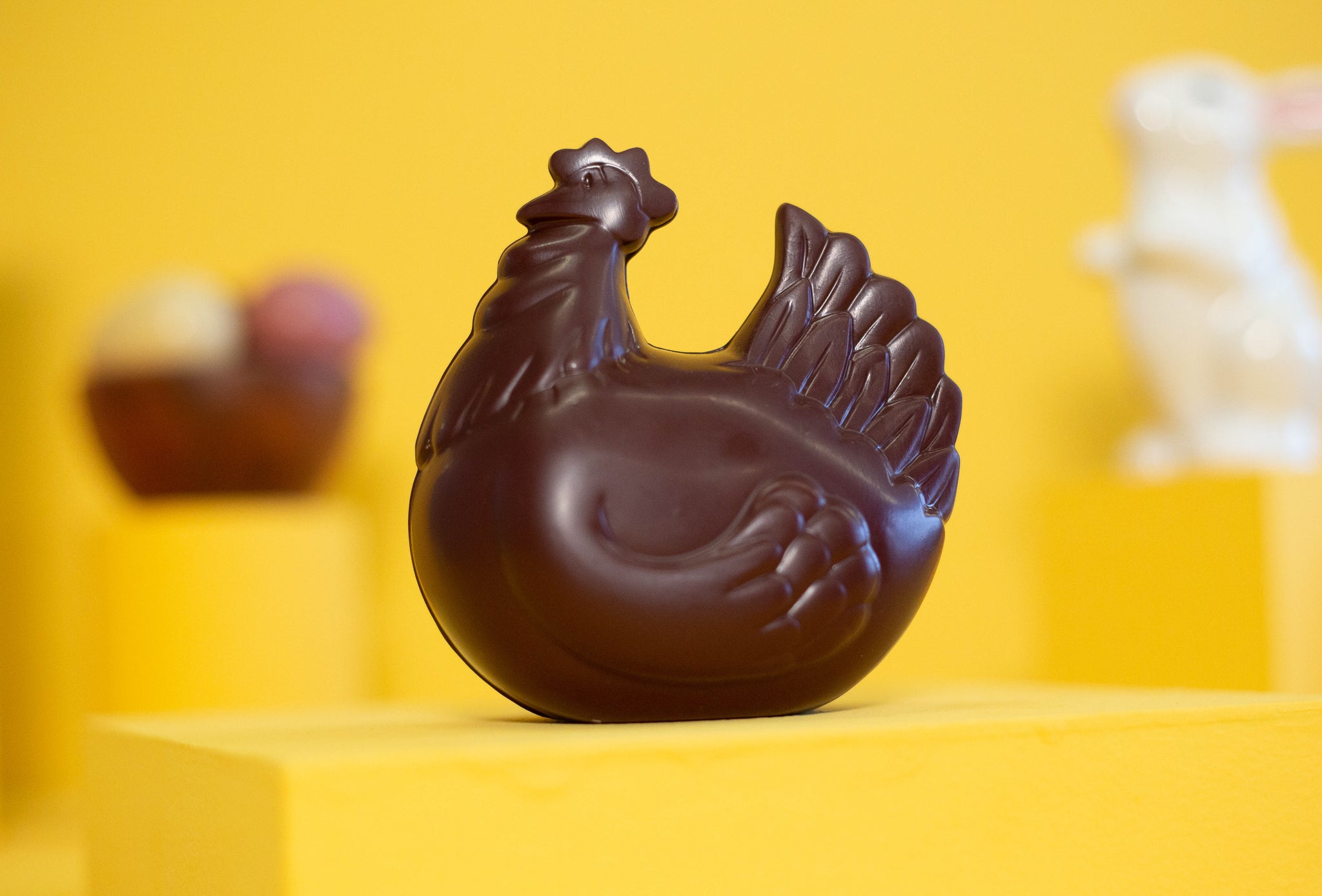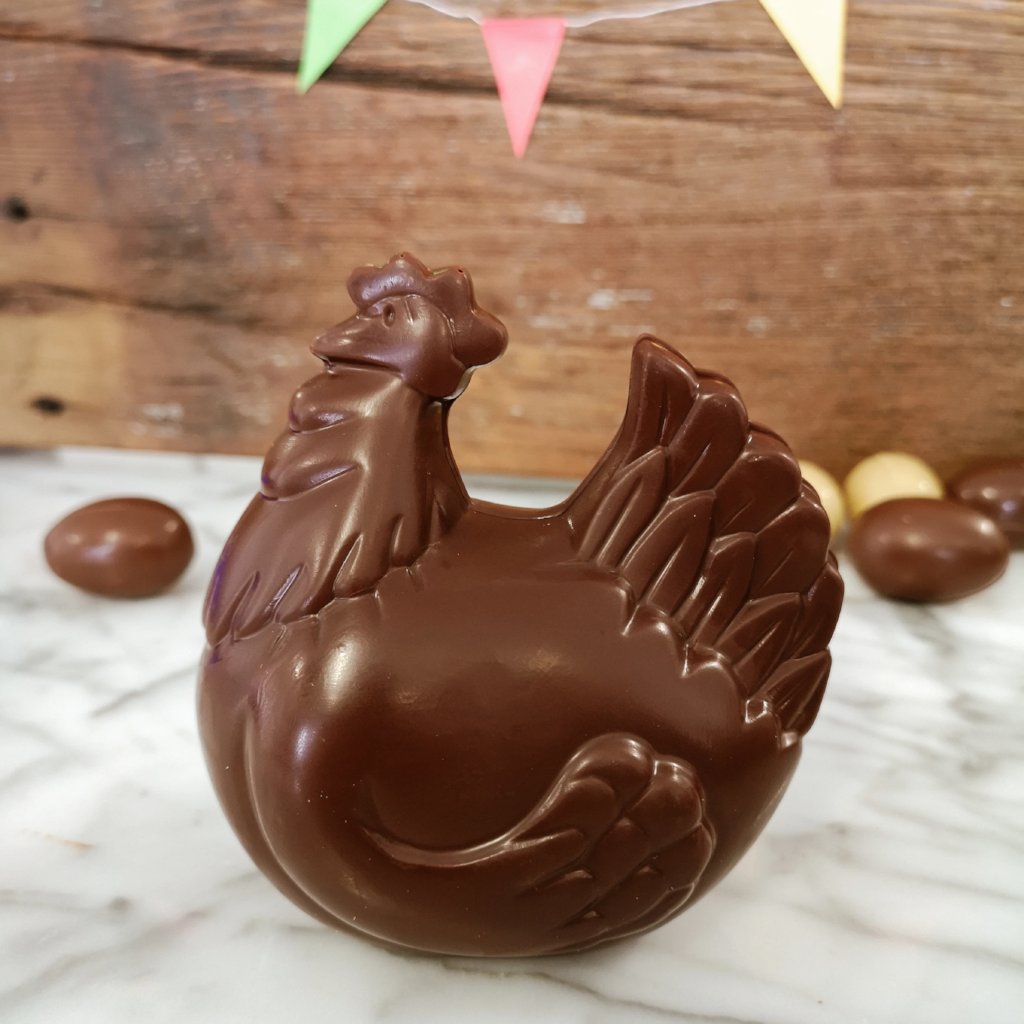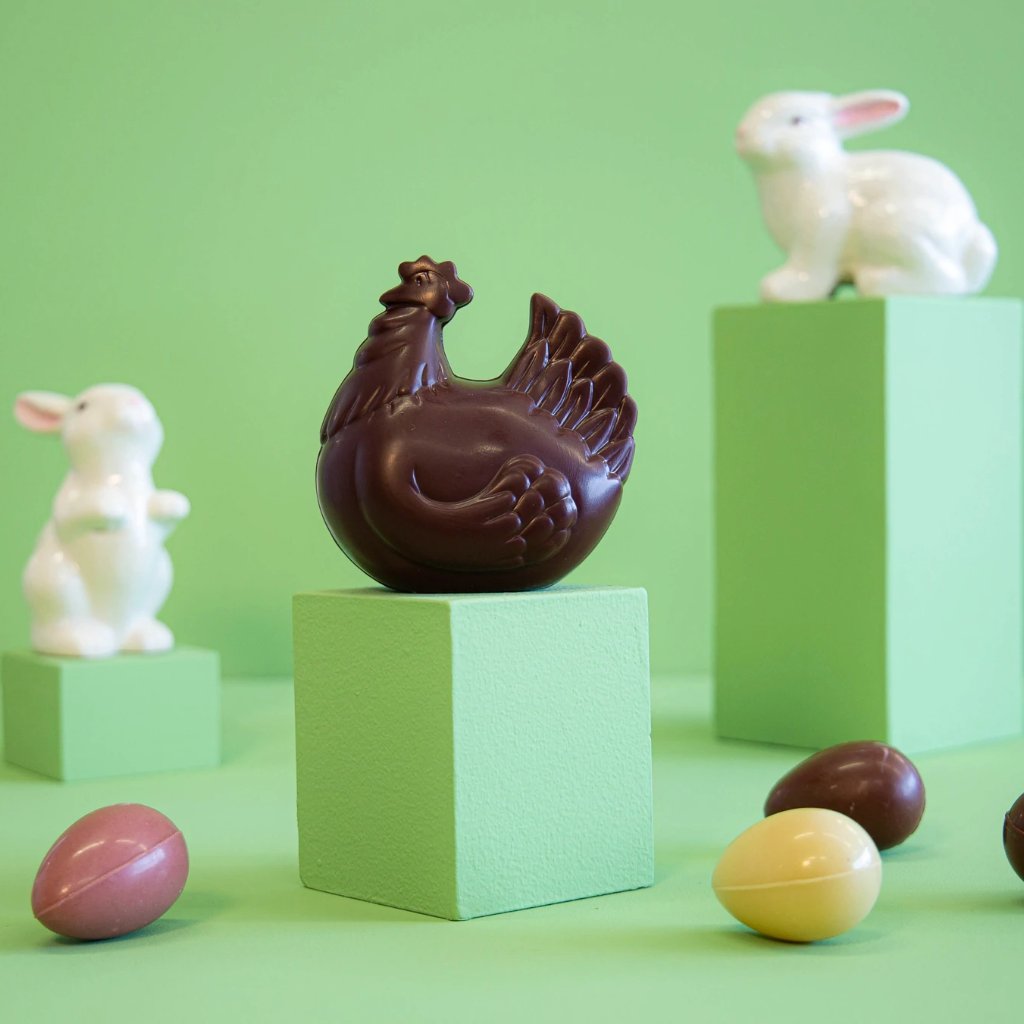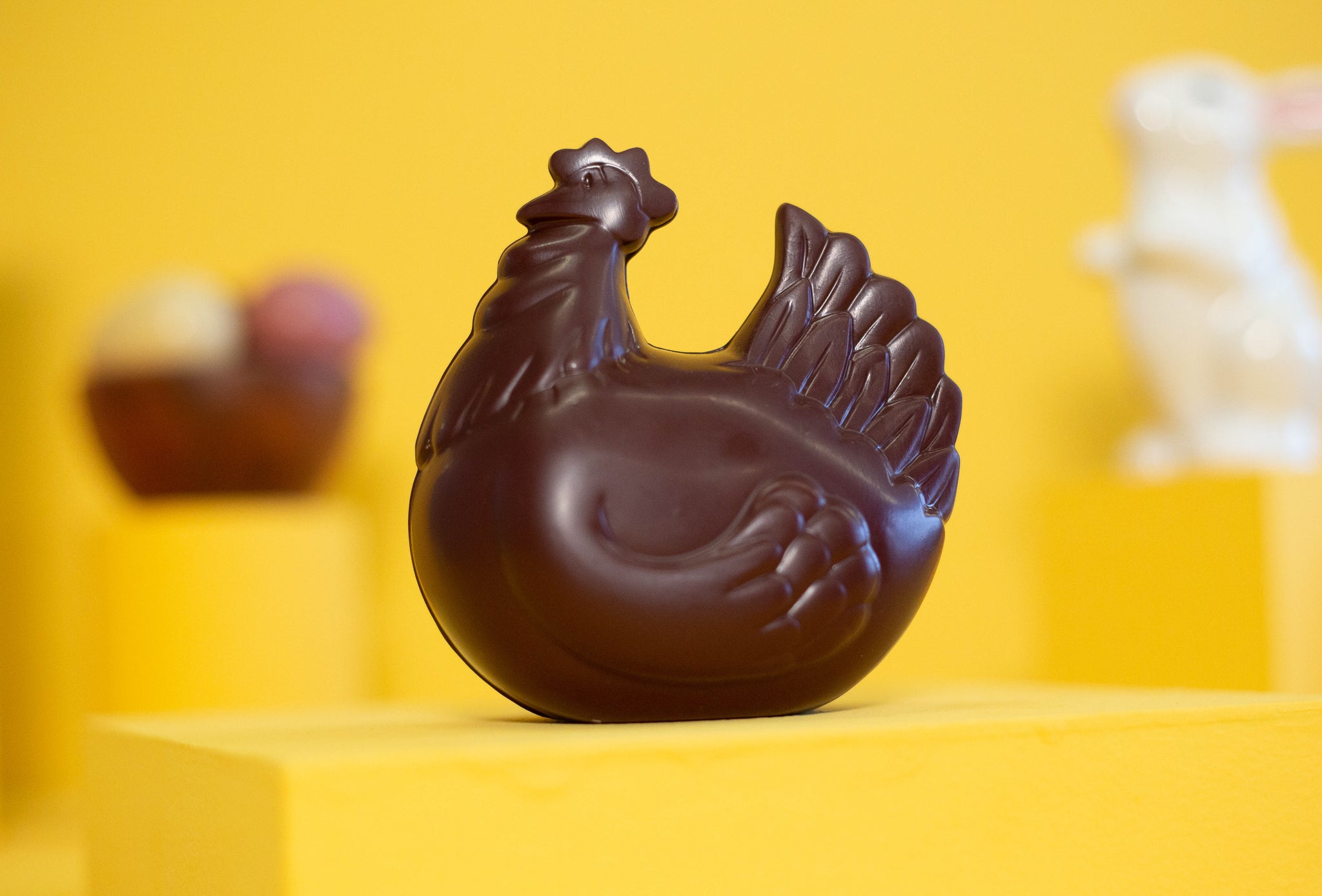 Easter chicken - dark chocolate
Two options available:

70% chocolate made with cocoa from Guatemala. This chocolate has aromas of yellow fruits, cocoa and a nutty finish.


68% chocolate made with cocoa from Peru. This chocolate has a perfect balance between aromas of candied and herbaceous fruits.
Note that it is the cocoa beans that provide these flavors and that there is no fruit or nut added to these chocolates.

Chocolate ingredients:cocoa bean*, cane sugar*, cocoa butter*.
*organic ingredients
Packaging:Compostable wood pulp cellulose bag and 100% recycled cardboard label

Weight:75 grams
Allergies:This product may have been in contact with gluten and/or soy, or contain traces of gluten and/or soy.