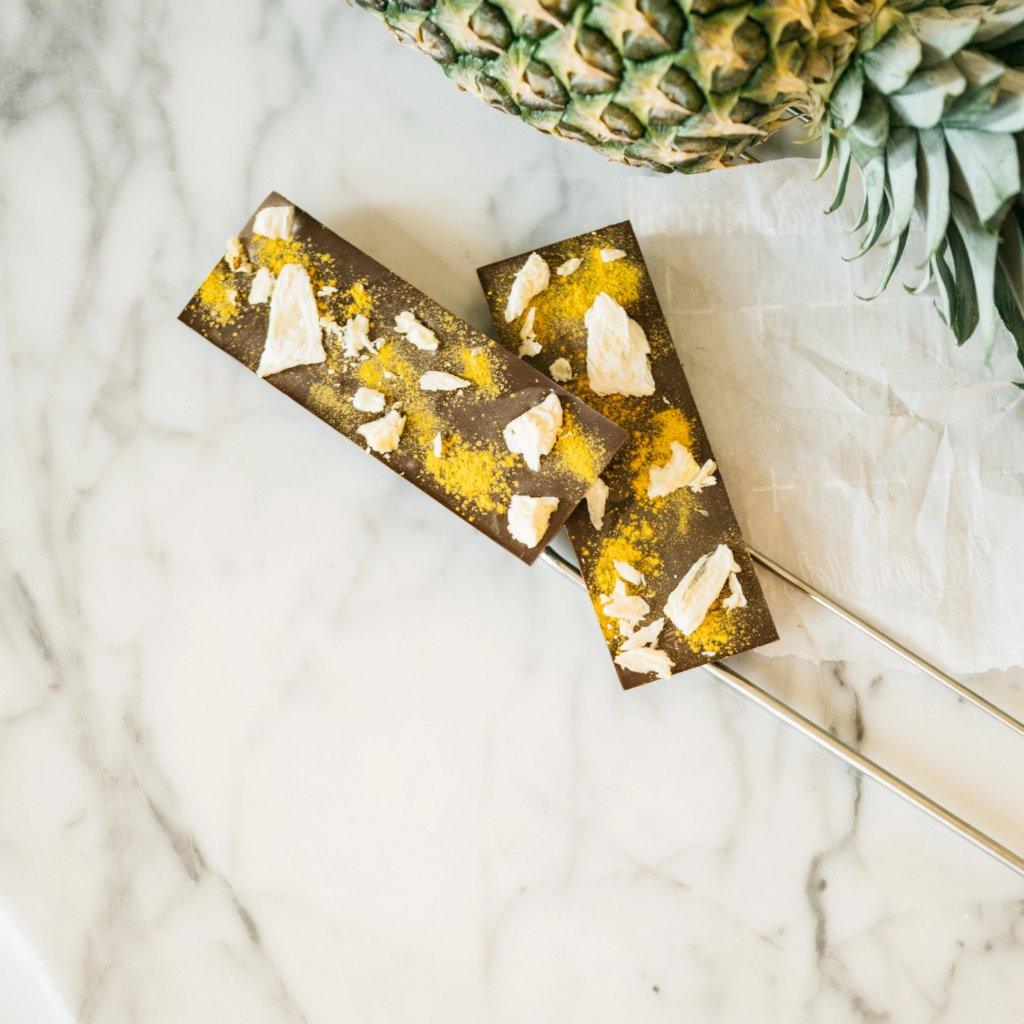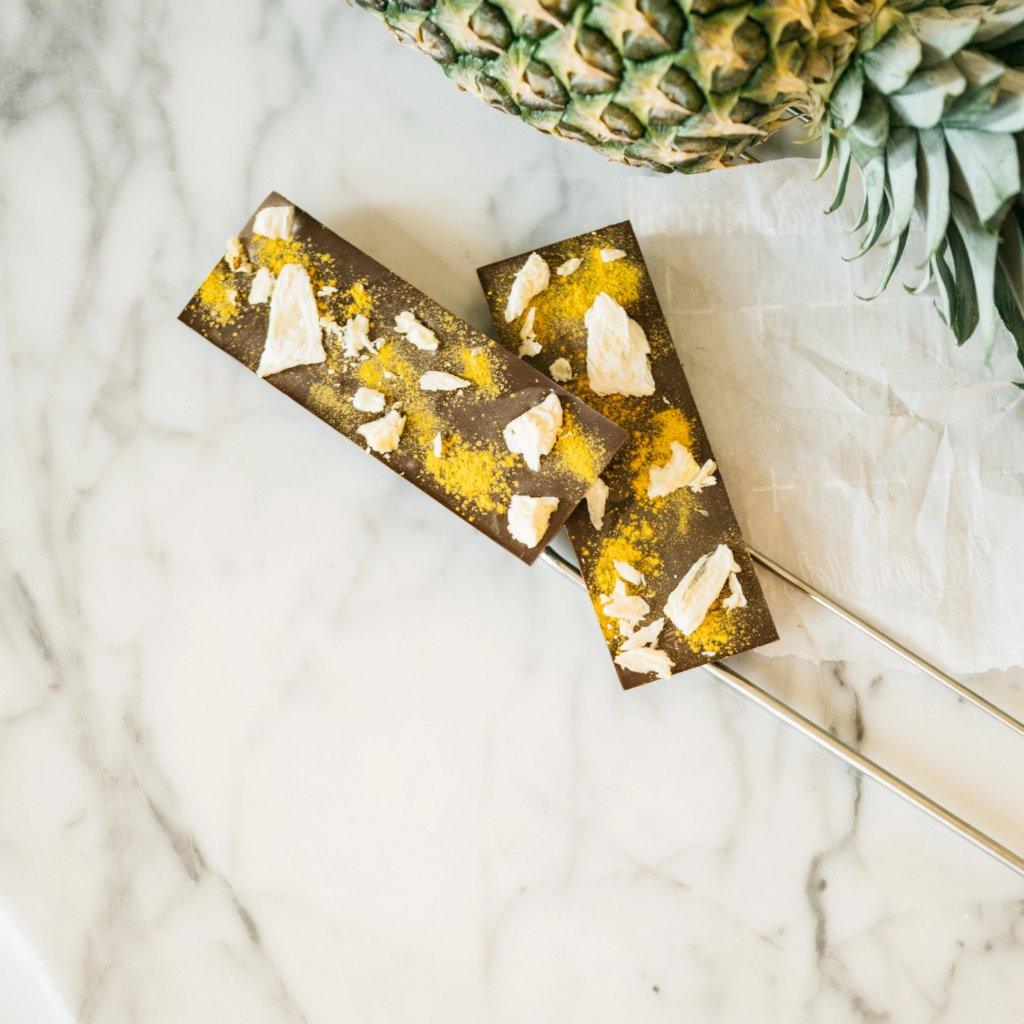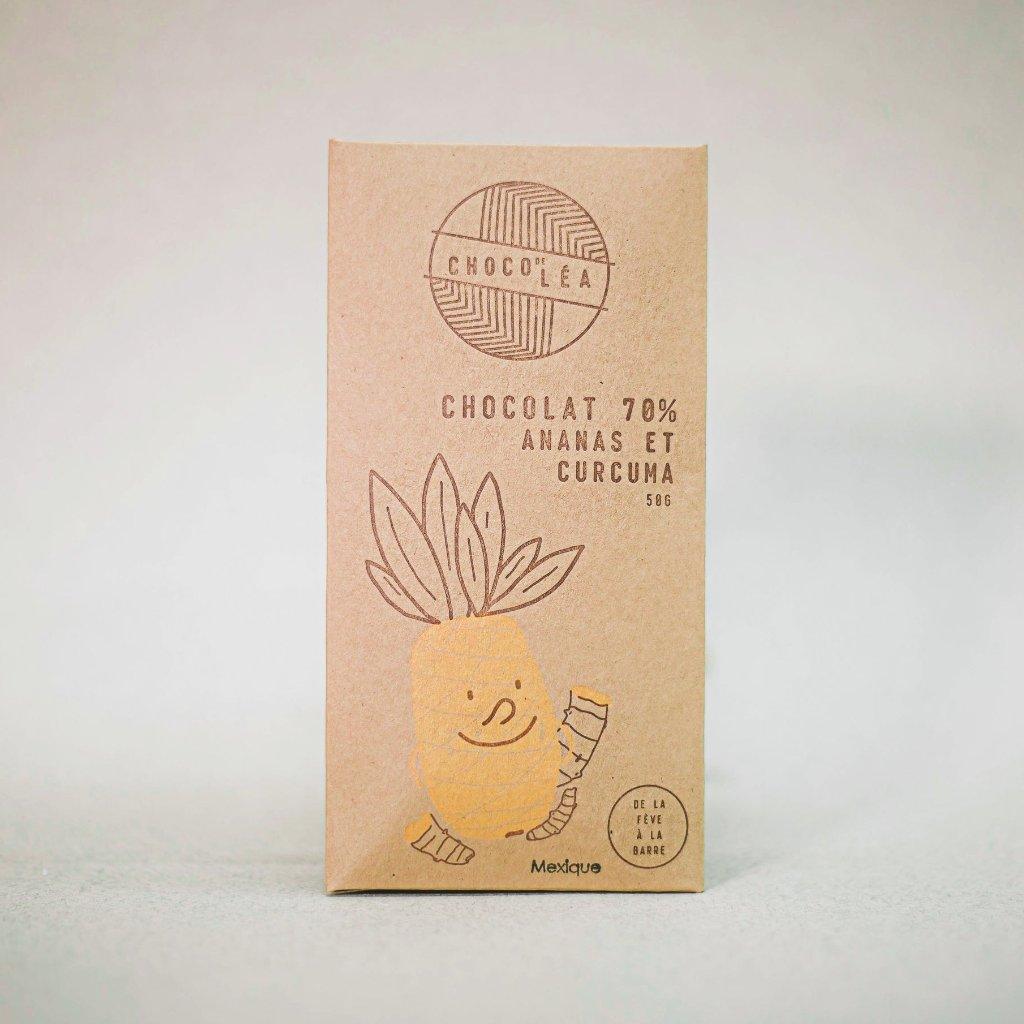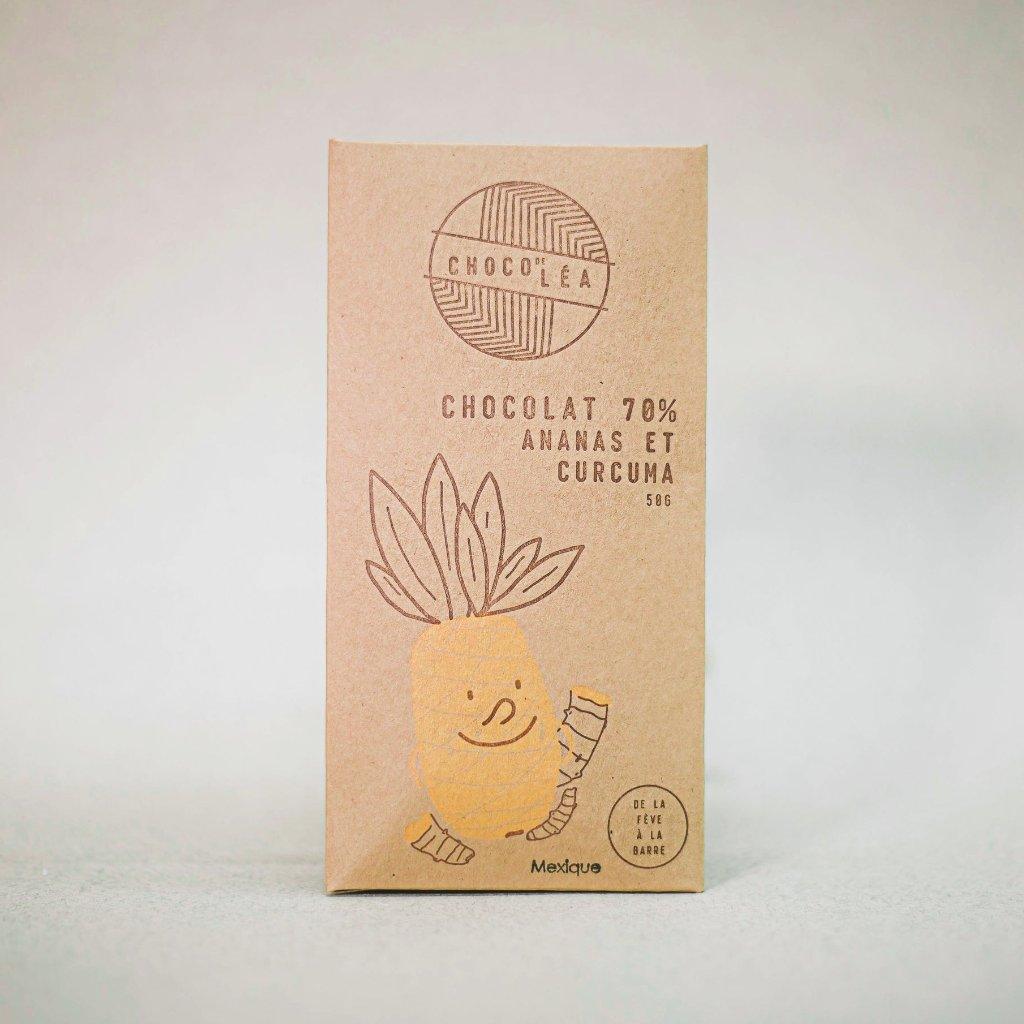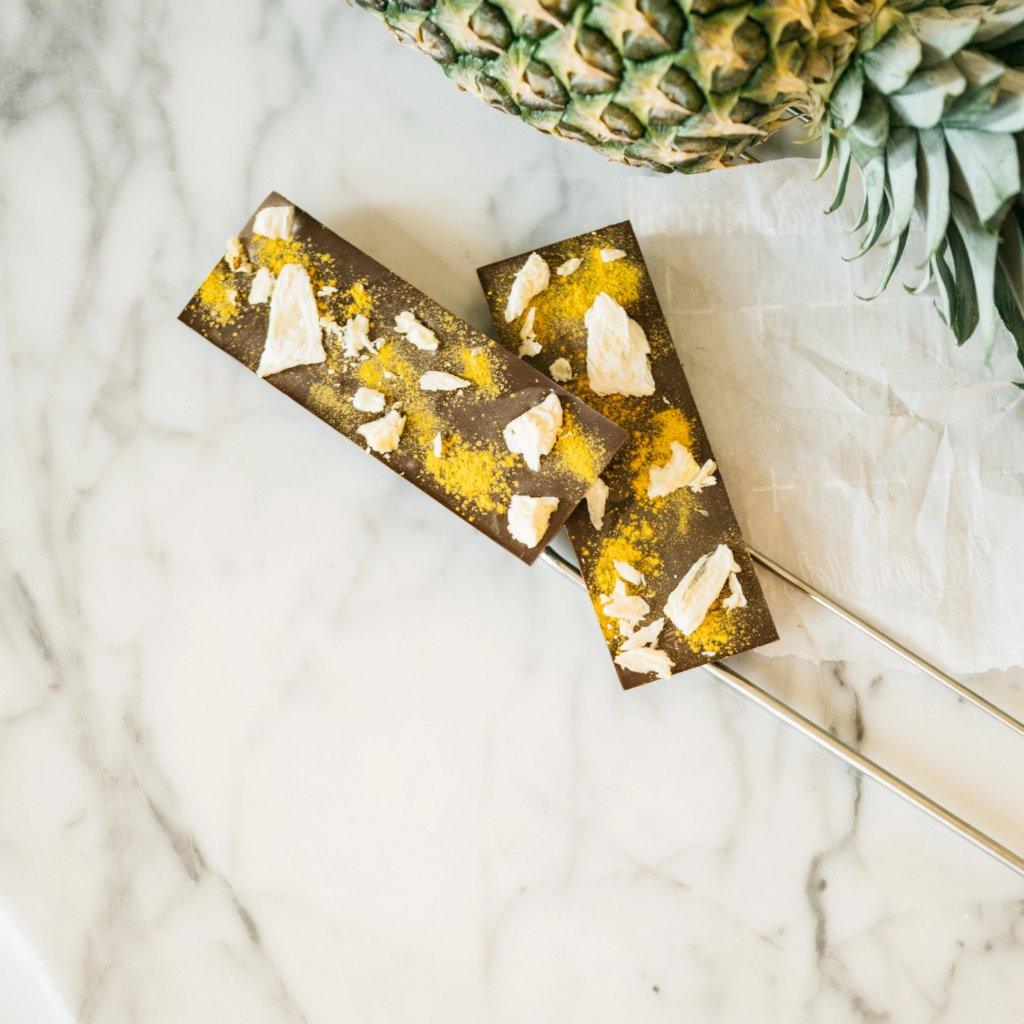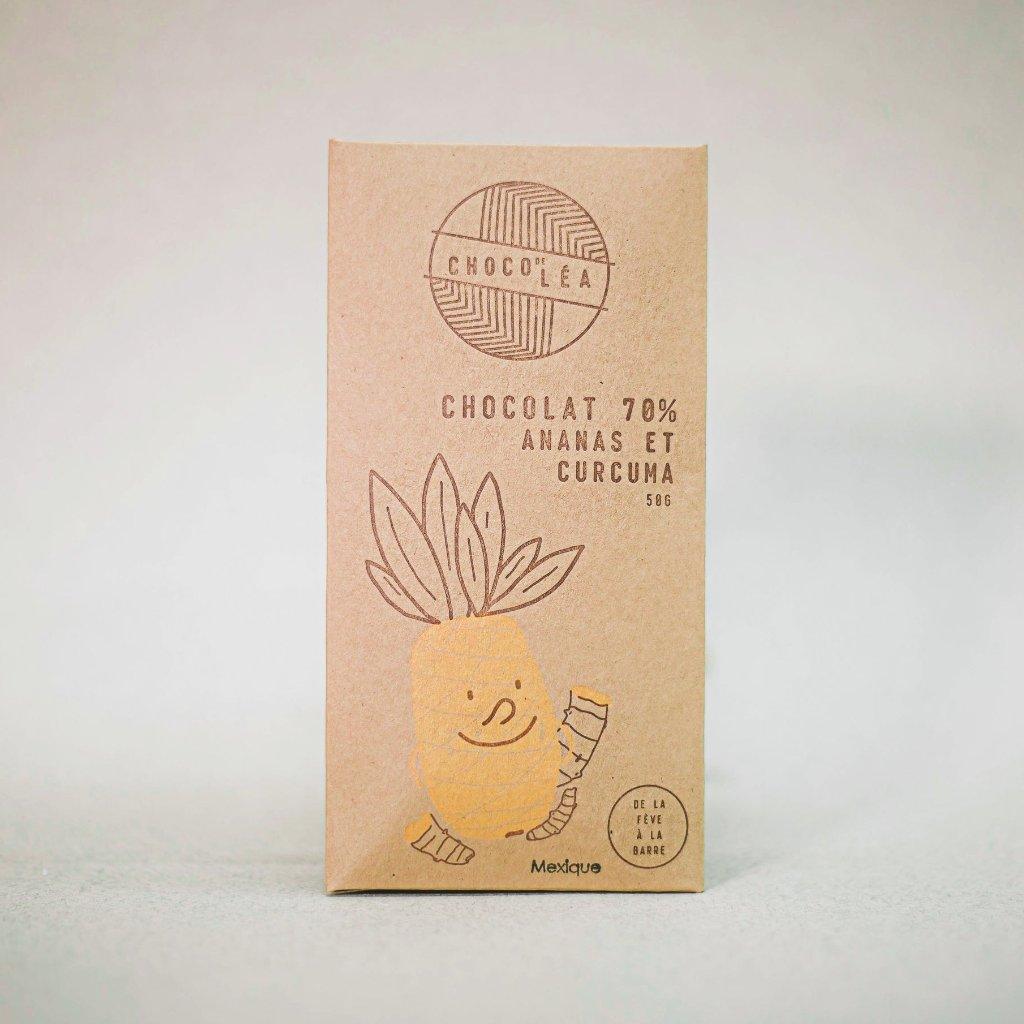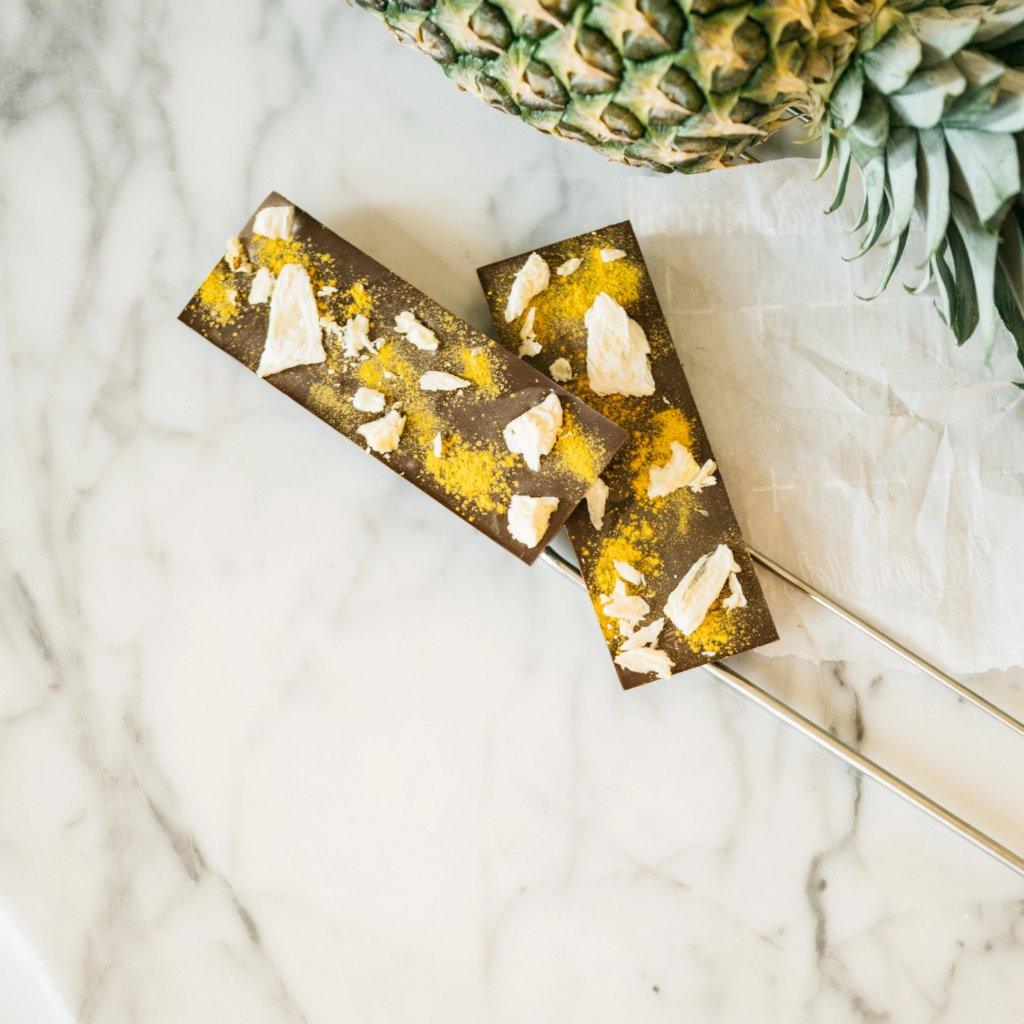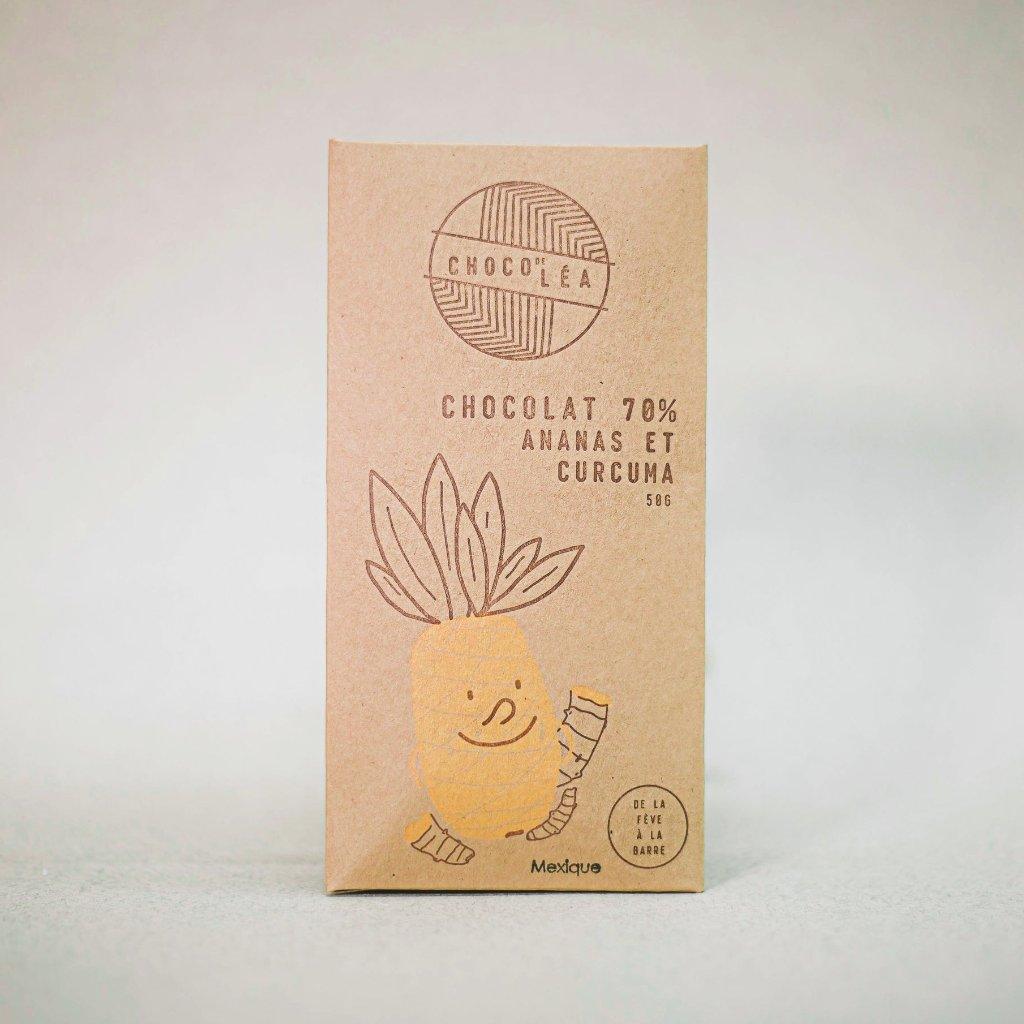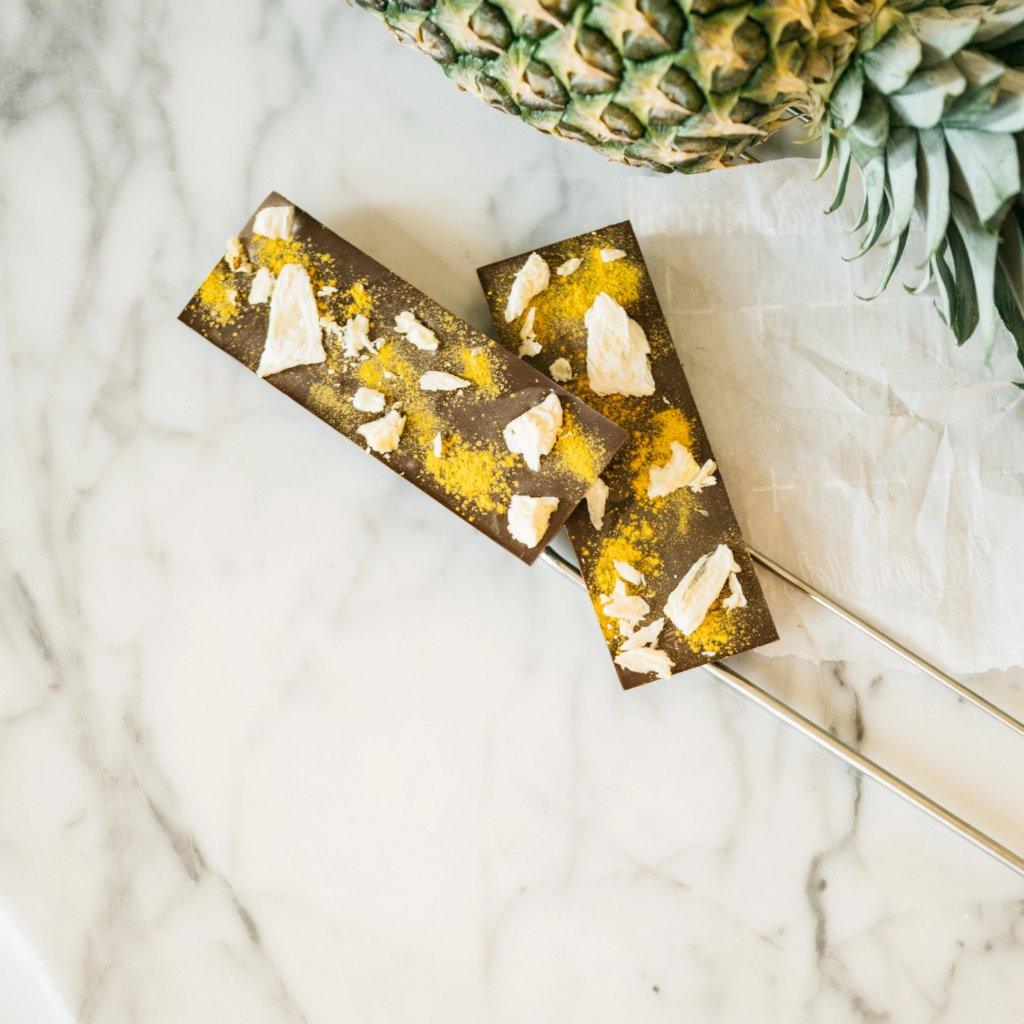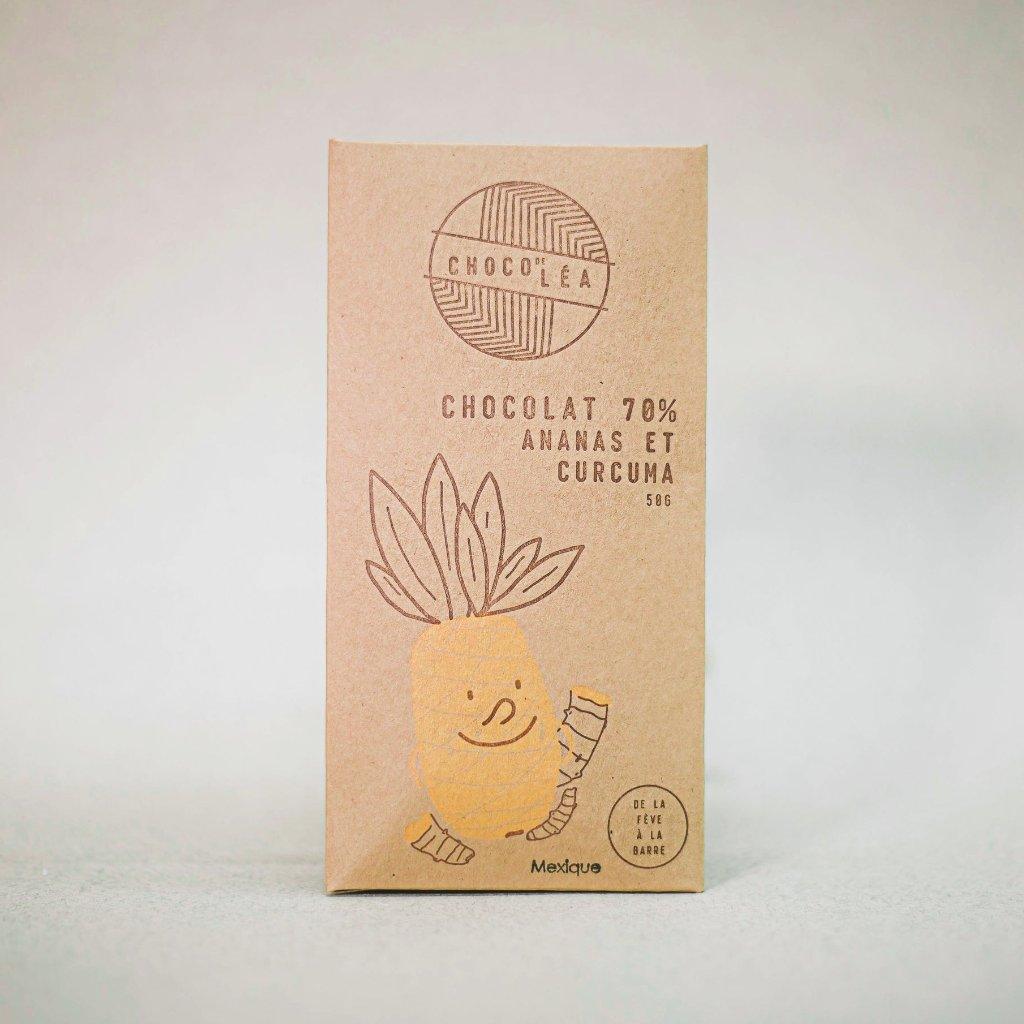 70% dark chocolate bar with pineapple and turmeric
70% dark chocolate with pineapple and turmeric. Do you want some superfoods? Here you go!
The cocoa beans come from Tabasco in Mexico and the roasting of the beans is light to keep the fruity side of the chocolate. The pineapple brings out the lively and tangy side of the chocolate while the turmeric rounds off the taste in the mouth.
Fun fact: turmeric and pineapple share several volatile compounds (small molecules) which creates a strong synergy when combined!
Origin of cocoa: Tabasco, Mexico
Weight: 50 grams
Ingredients: cocoa bean*, cane sugar*, cocoa butter*, freeze-dried pineapple, turmeric
*organic ingredients
Packaging: Compostable cellulose bag and cardboard box made and printed in Montreal

Allergies: This product may have been in contact with gluten and/or soy, or contain traces of gluten and/or soy.