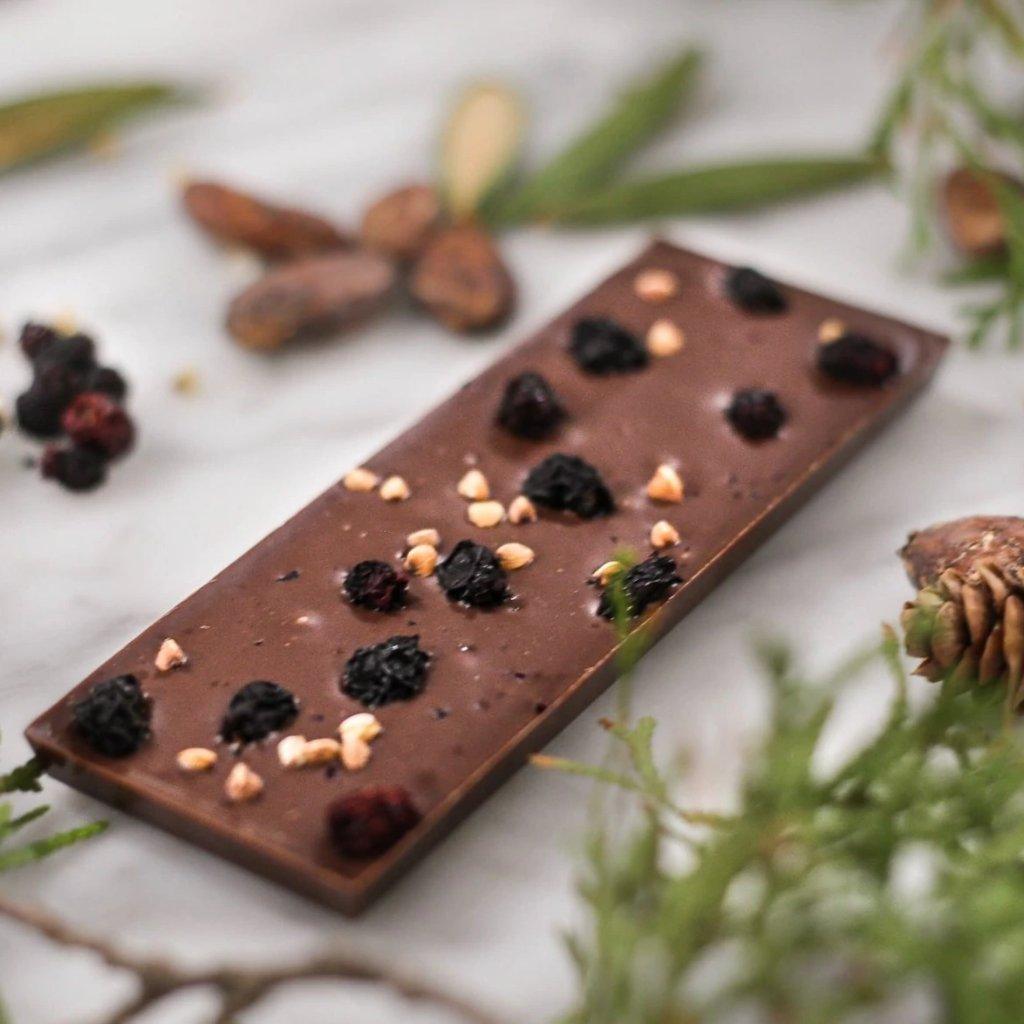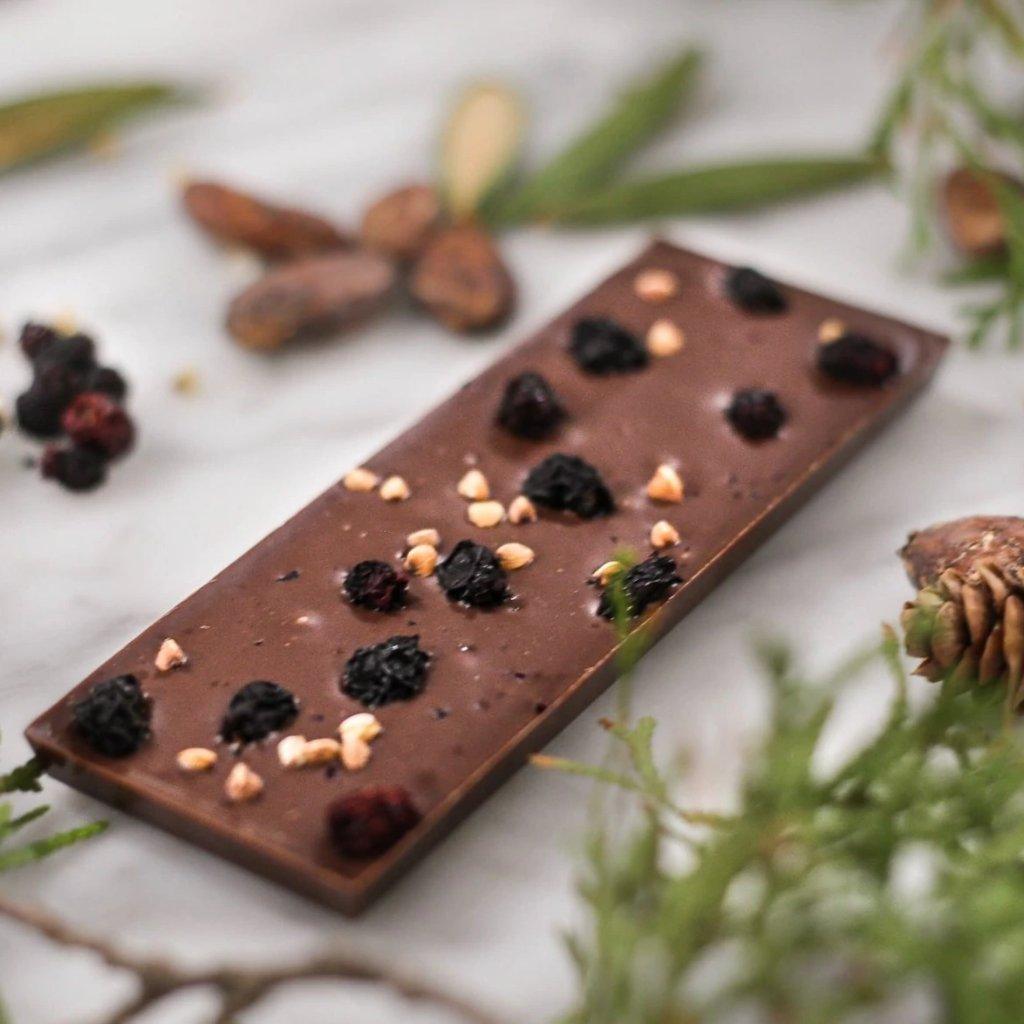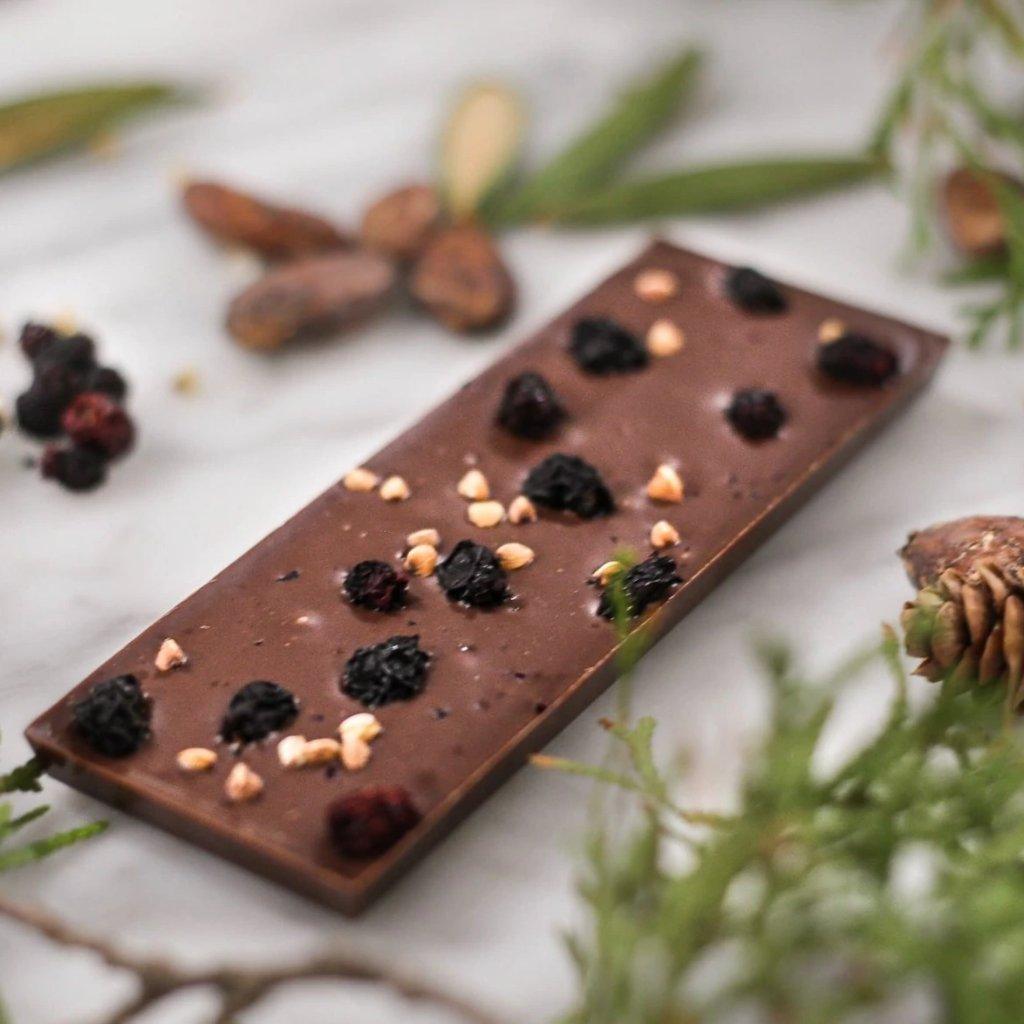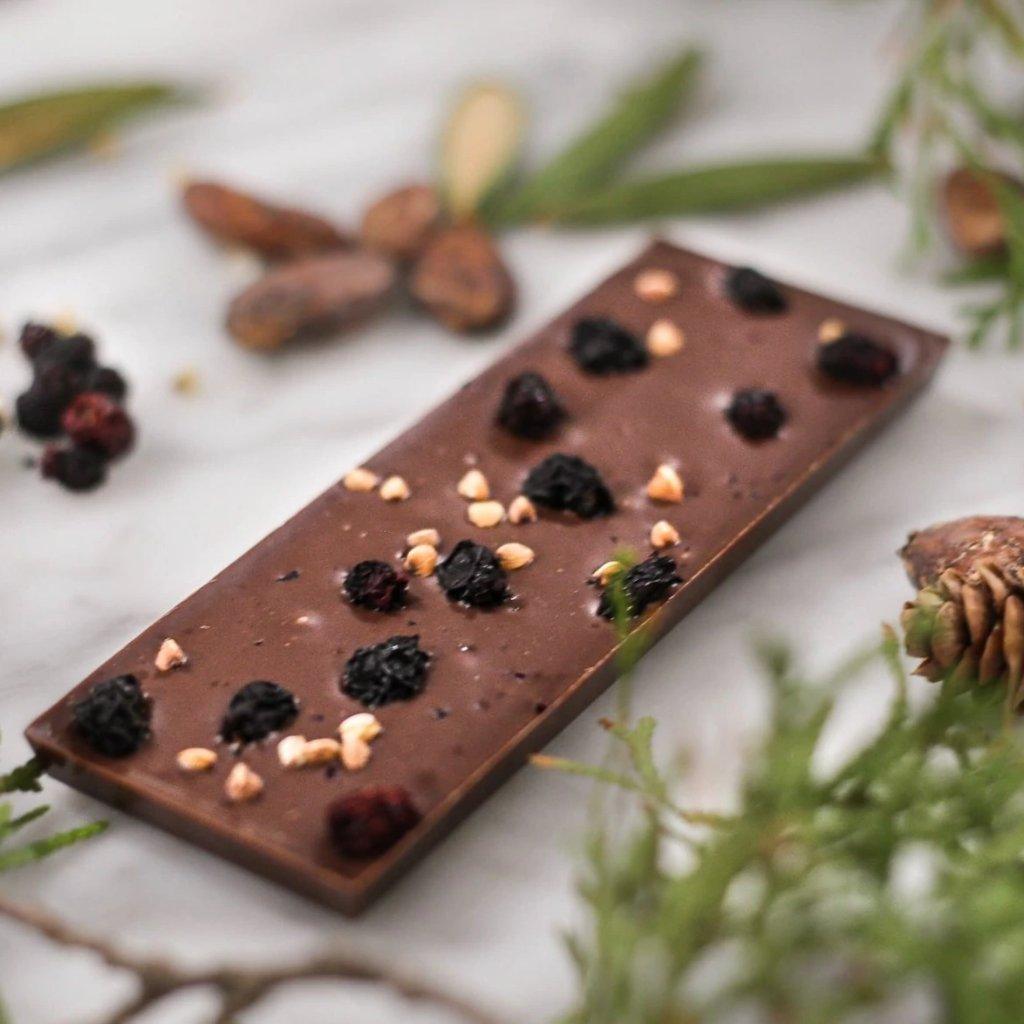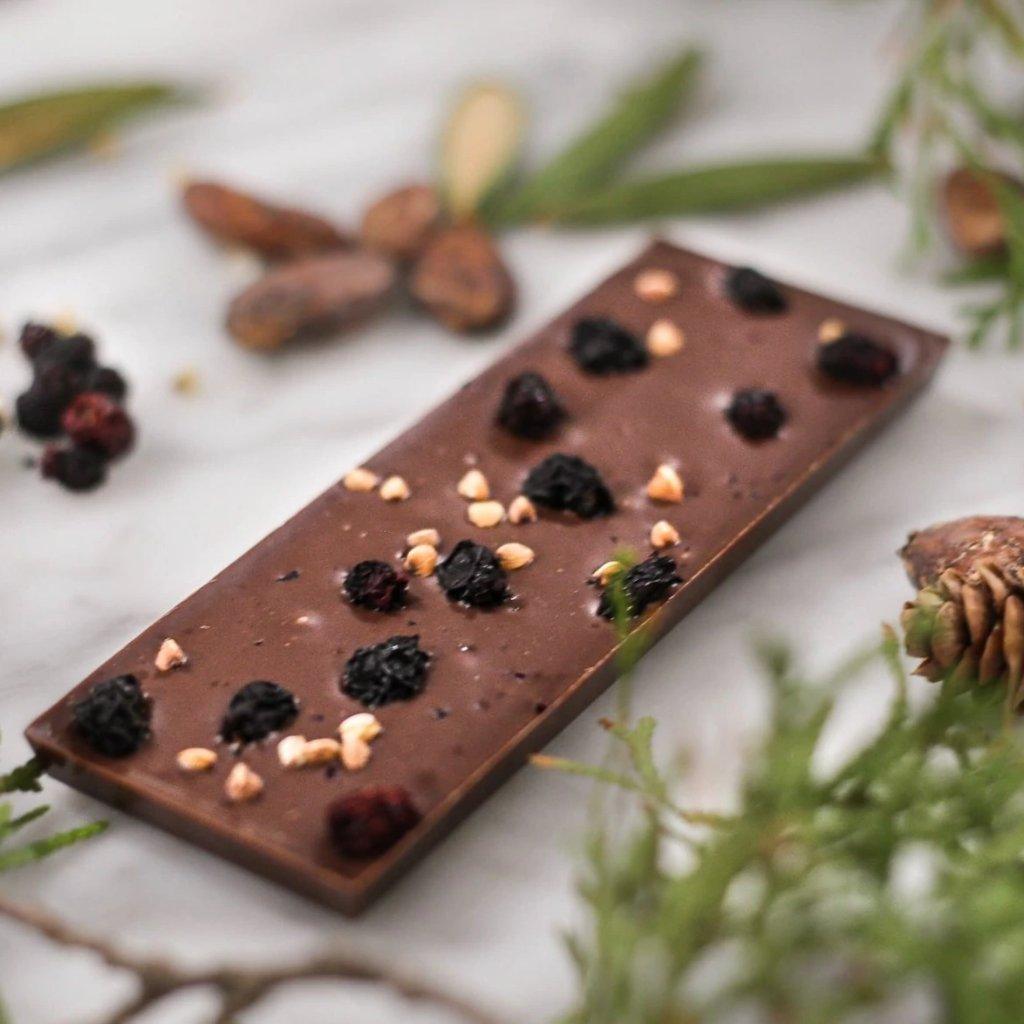 Buckwheat "milk" chocolate bar with saskatoon berries
When I was a child, we had a serviceberry at home, very close to the sandbox. My mother had warned me that I shouldn't eat all the saskatoon berries; I had to leave some and share with the birds.
This buckwheat "milk" chocolate has surprisingly spicy and fruity notes. The chocolate is rather sweet with an almost non-existent bitterness. The saskatoon berries add a touch of acidity and are a perfect combination with the already very fruity side of the cocoa.
Origin of cocoa: Oko Caribe, Dominican Republic
Ingredients: cane sugar*, cocoa bean*, buckwheat*, cocoa butter*, serviceberry berry, kasha, sweet clover
*organic ingredients
Packaging: Compostable cellulose bag and cardboard box made and printed in Montreal
Weight: 50 grams

Allergies: This product may have been in contact with gluten and/or soy, or contain traces of gluten and/or soy.