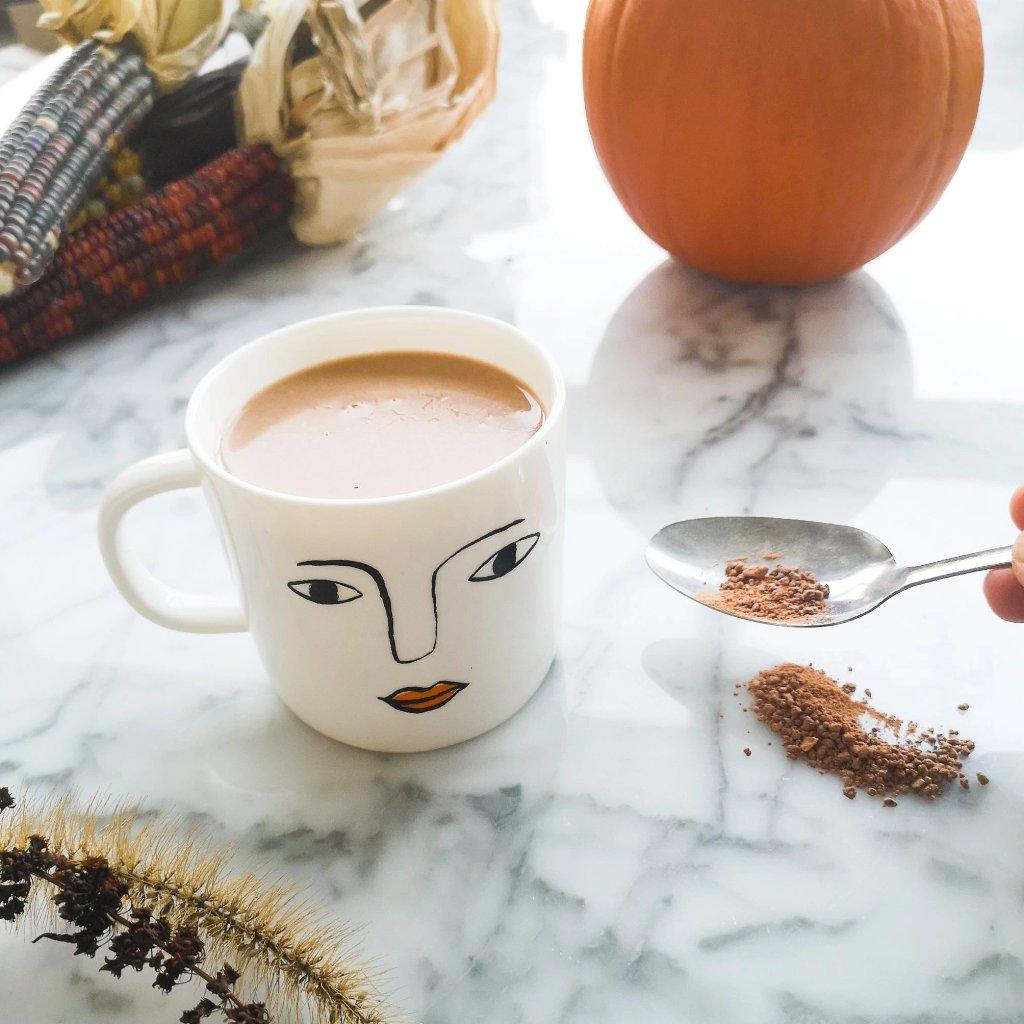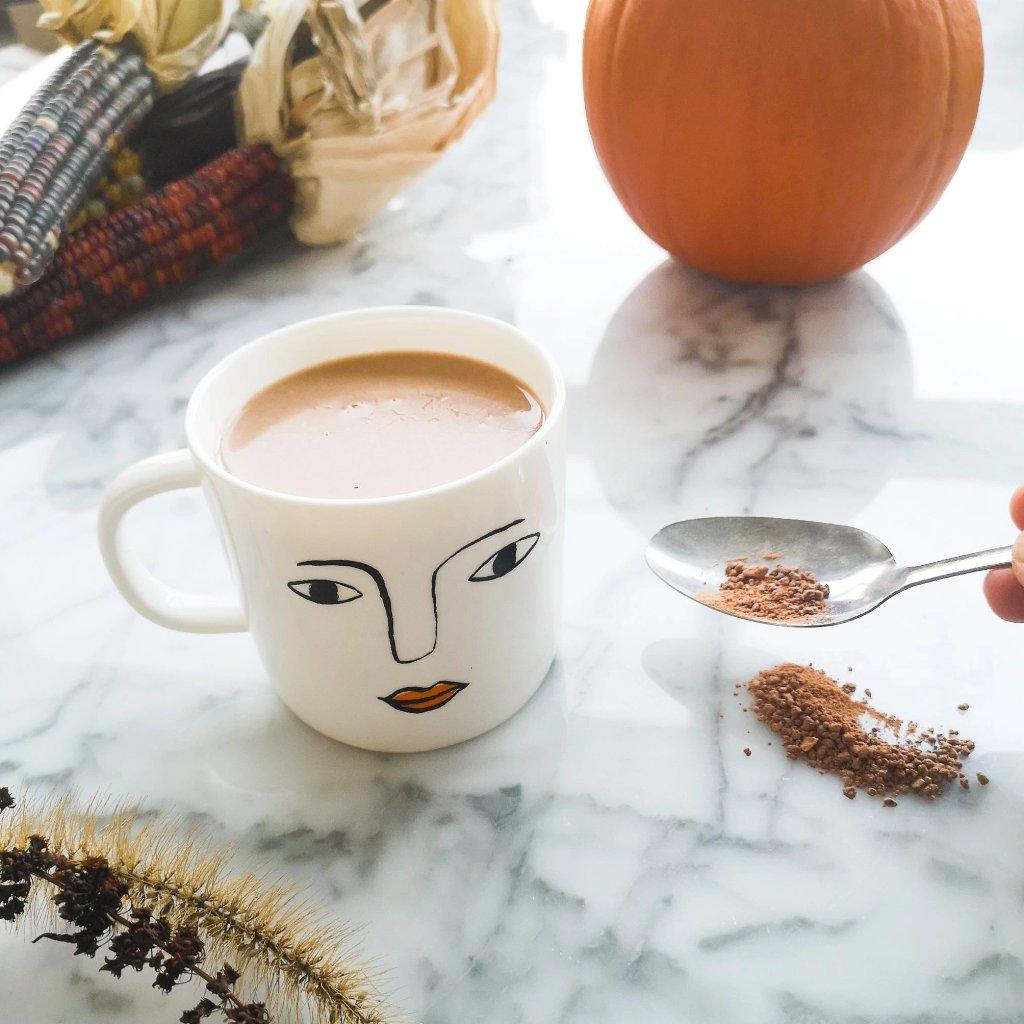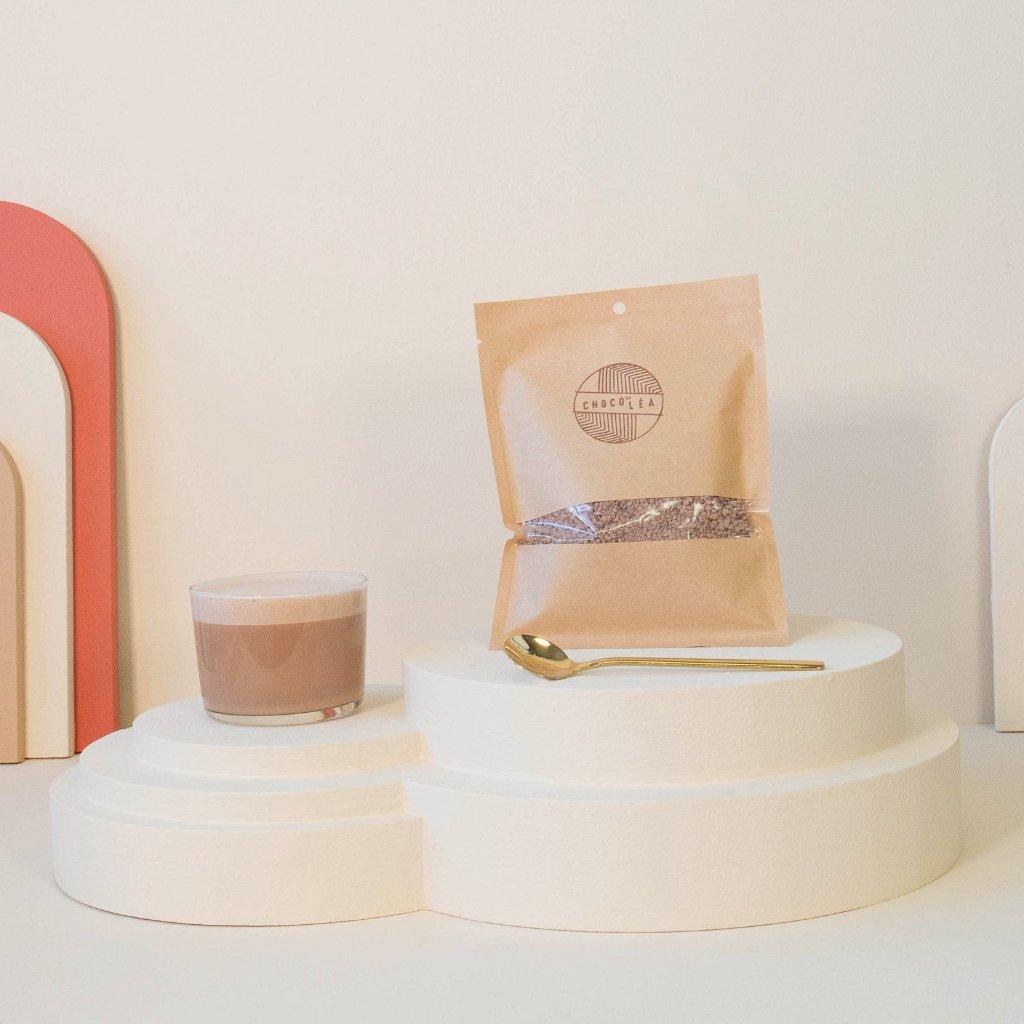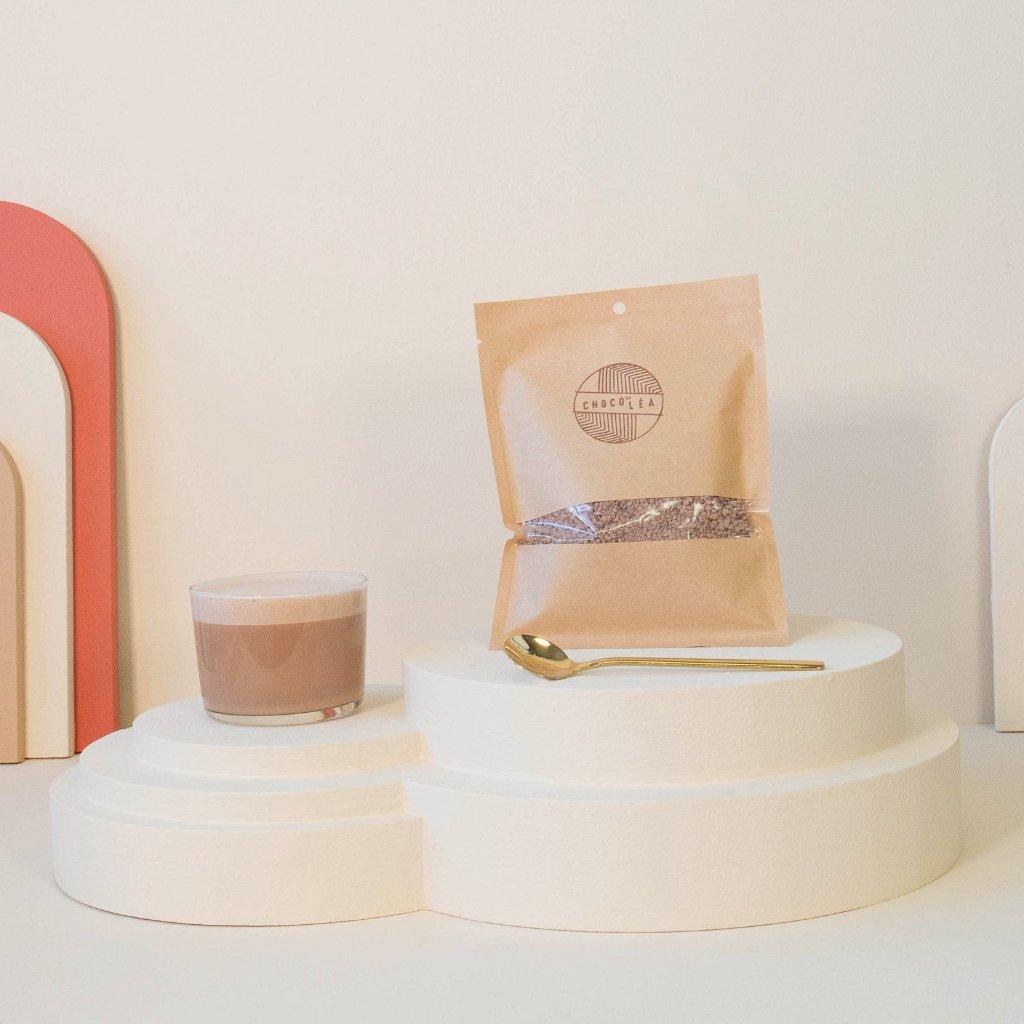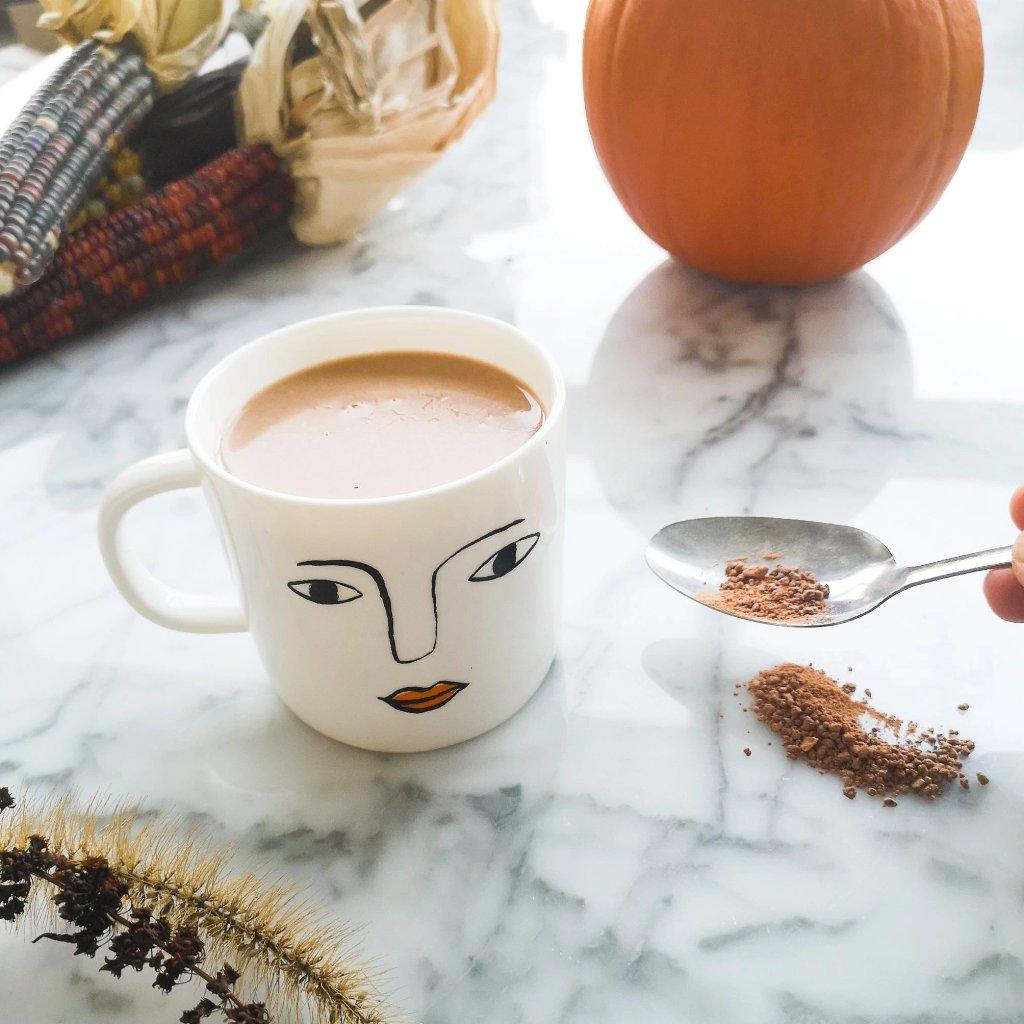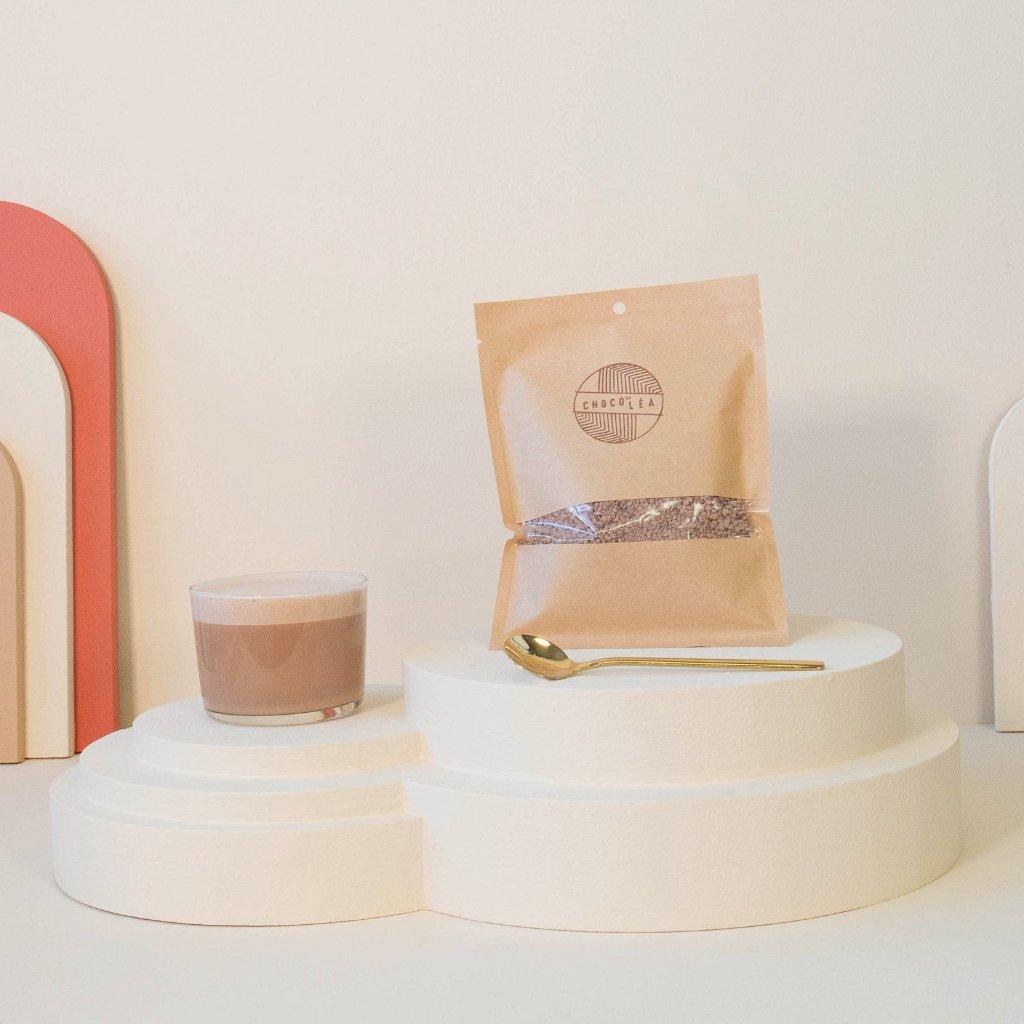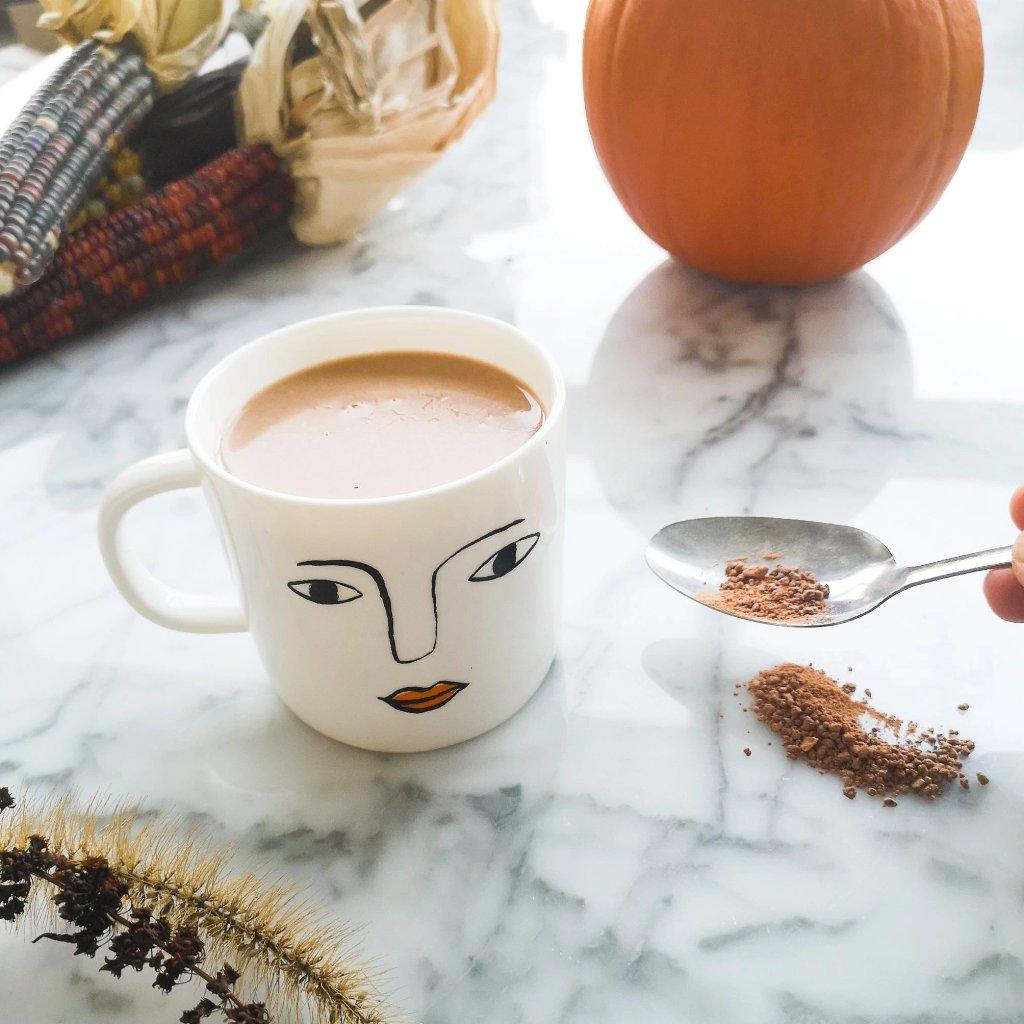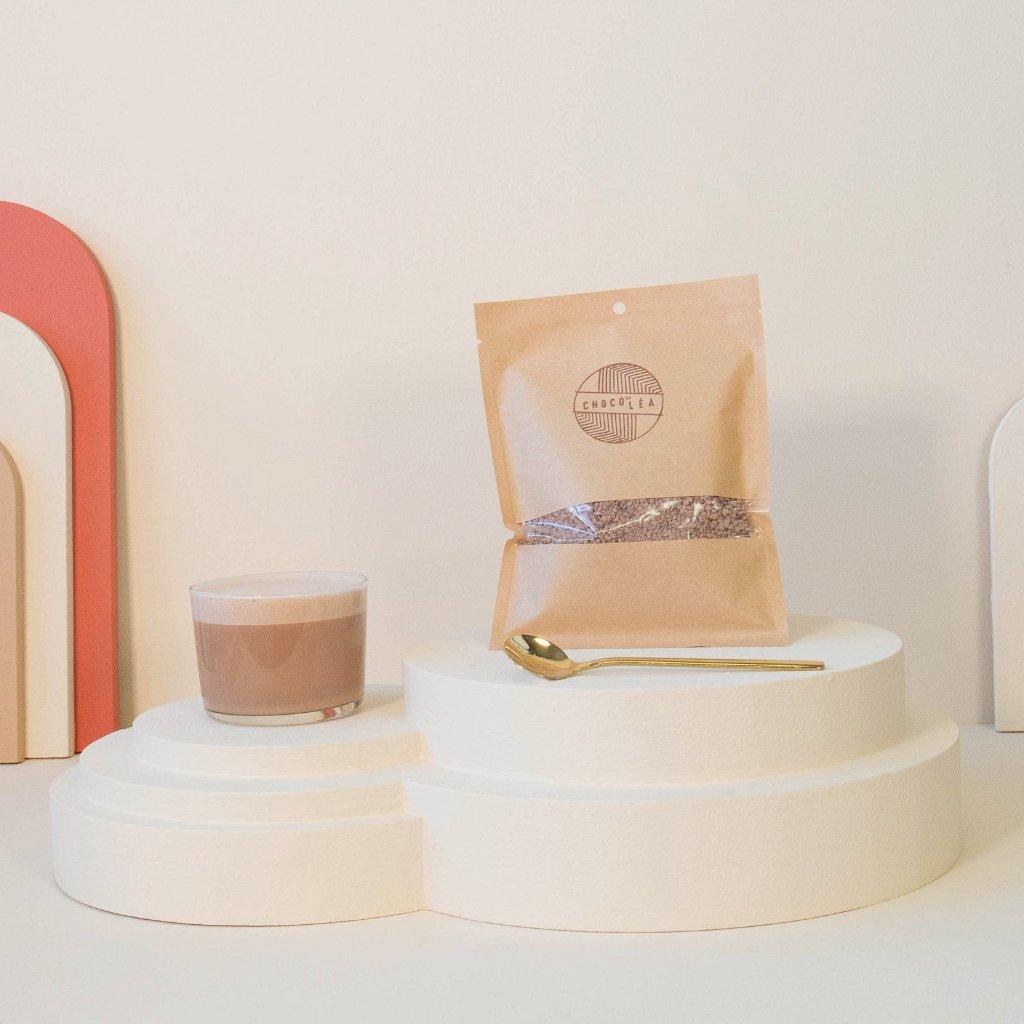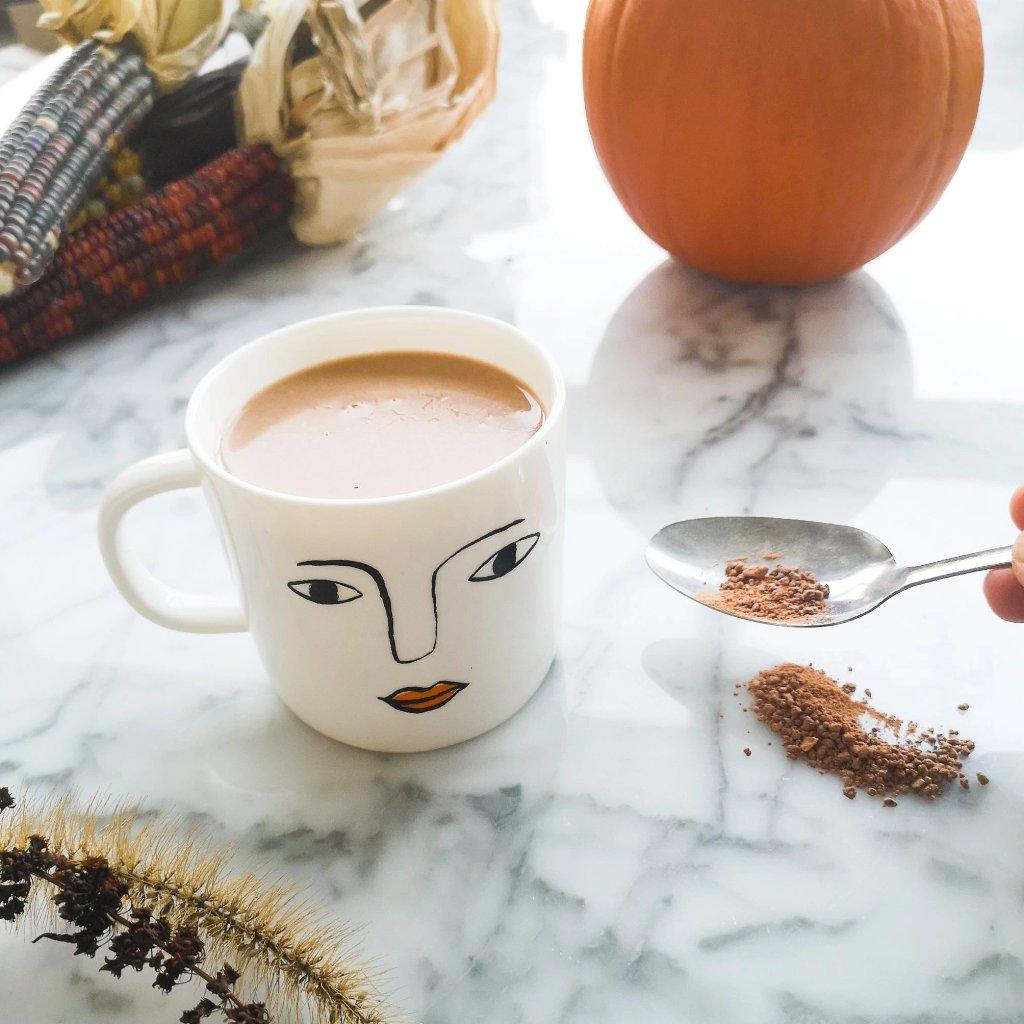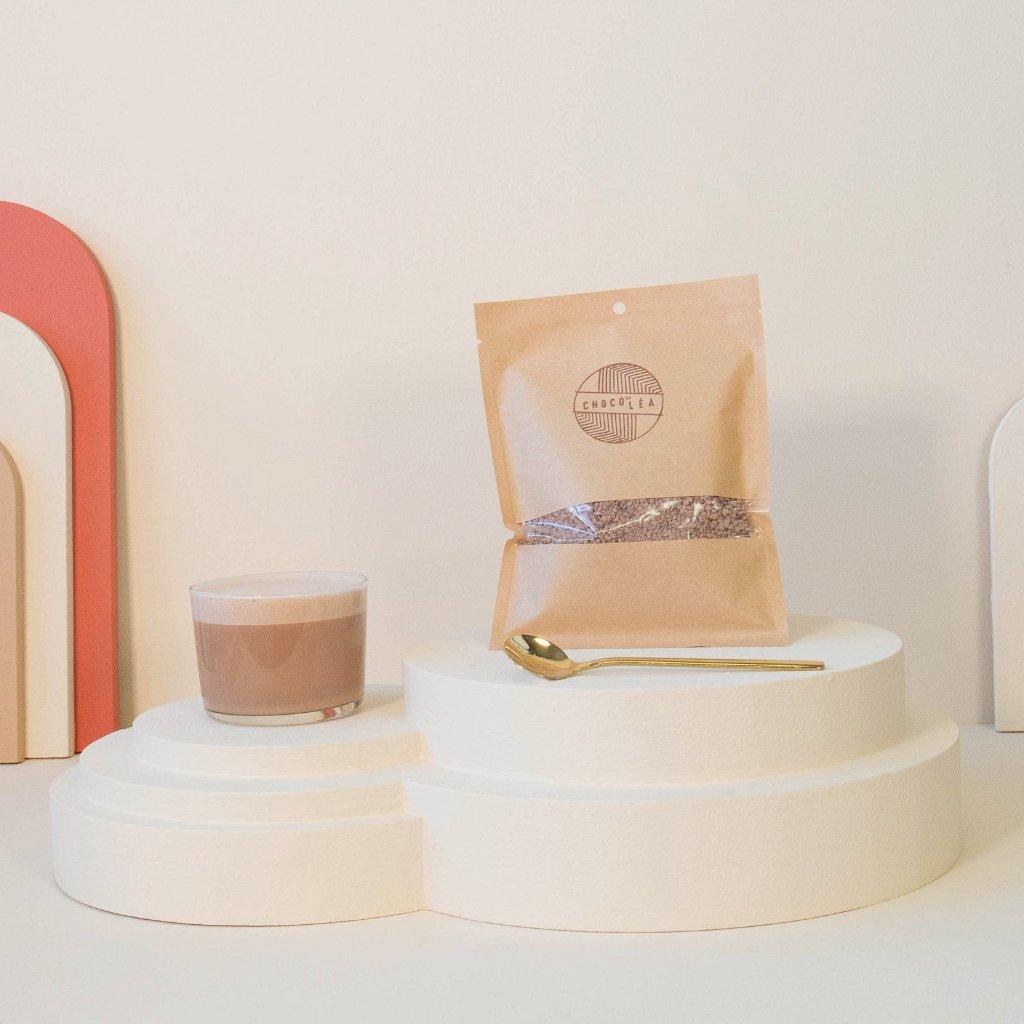 Hot Chocolate Mix - Pumpkin Spice Oatmeal "Milk" Chocolate
If you ever wondered what fall would taste like if you could bite into it, here's your answer! A smooth, warm, slightly sweet and spicy chocolate.
The pumpkins used in this chocolate come from a local producer and are dehydrated at our workshop.
Origin of cocoa: Lachuà, Guatemala
Ingredients: cane sugar*, cocoa bean*, gluten-free oats*, cocoa butter*, dehydrated pumpkin powder, cinnamon, ginger, nutmeg, cloves.
*organic ingredients
Packaging: Compostable kraft paper bag with a PLA interior (a "plastic" created from plant materials)

Weight: 150 grams (about 10 servings or more, if you prefer a softer milk chocolate)
Allergies: This product may have been in contact with gluten and/or soy, or contain traces of gluten and/or soy.