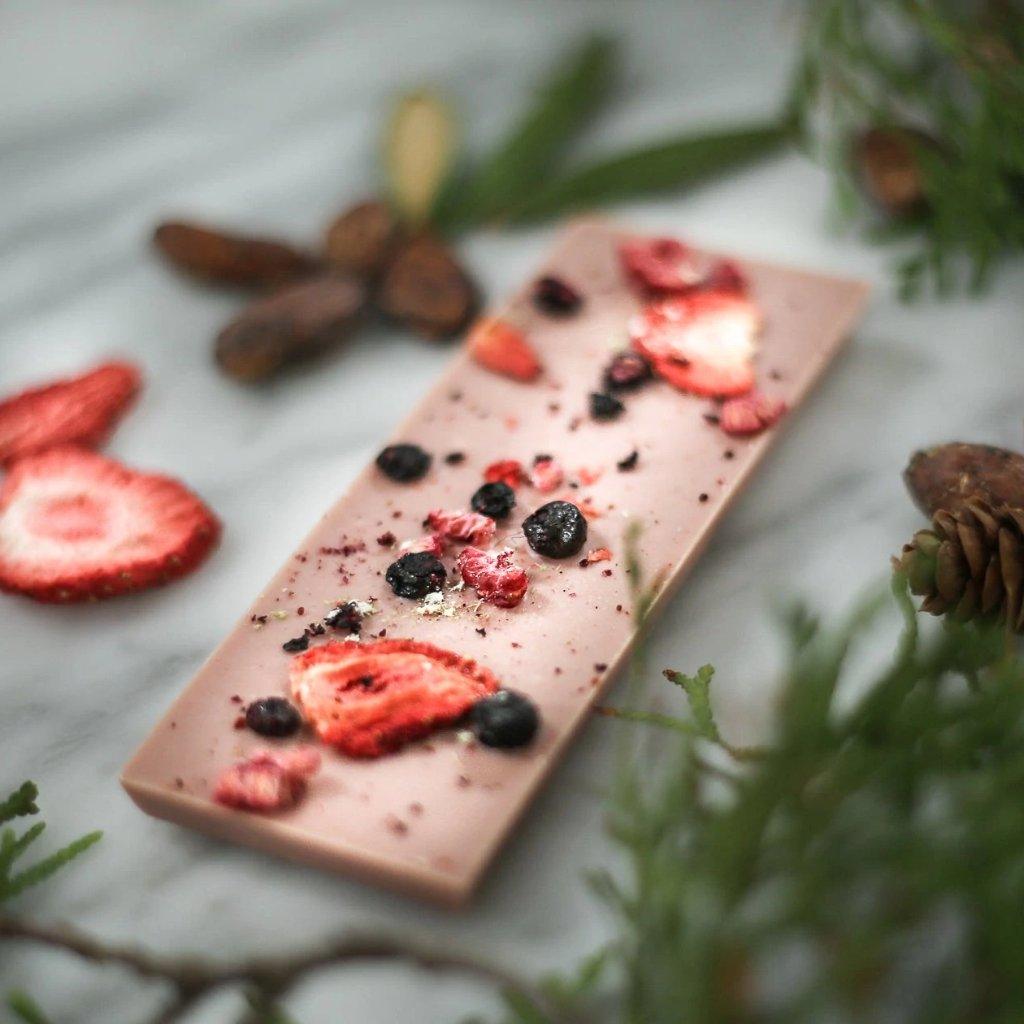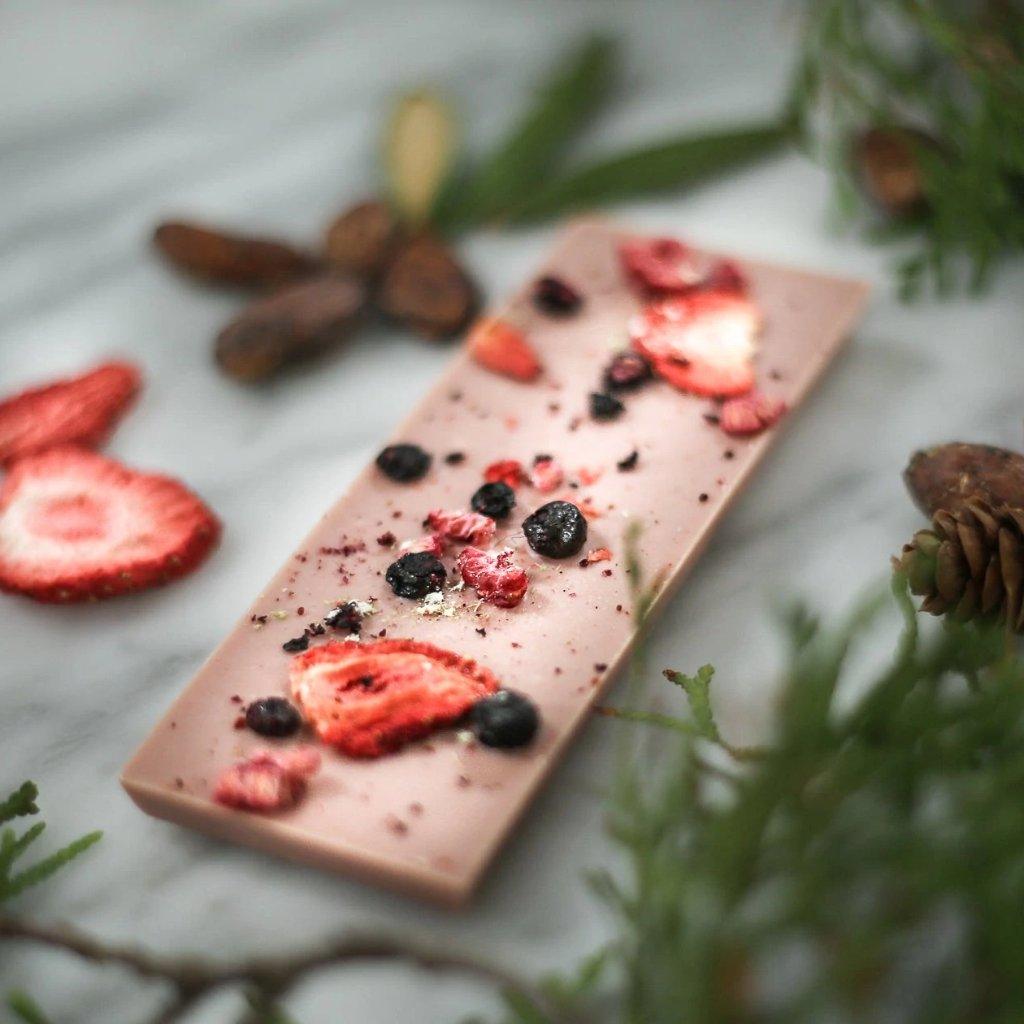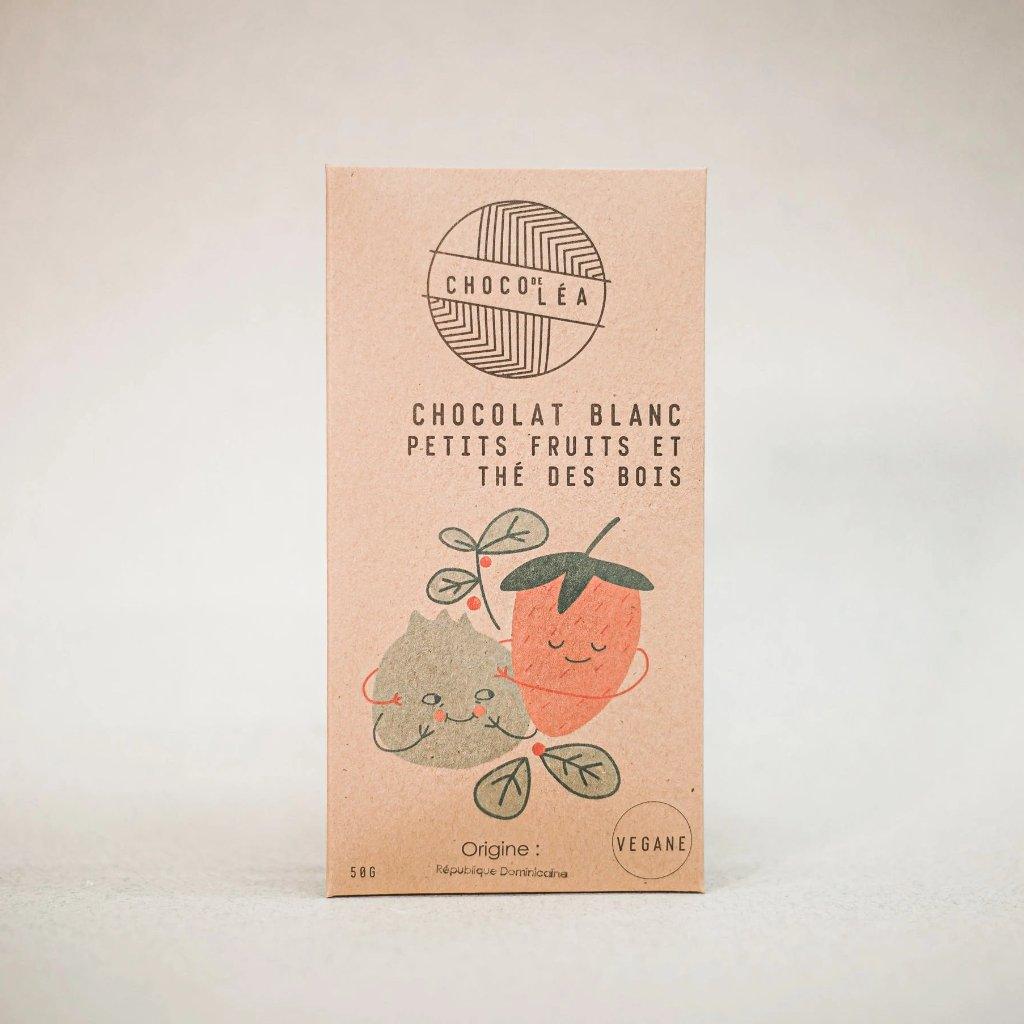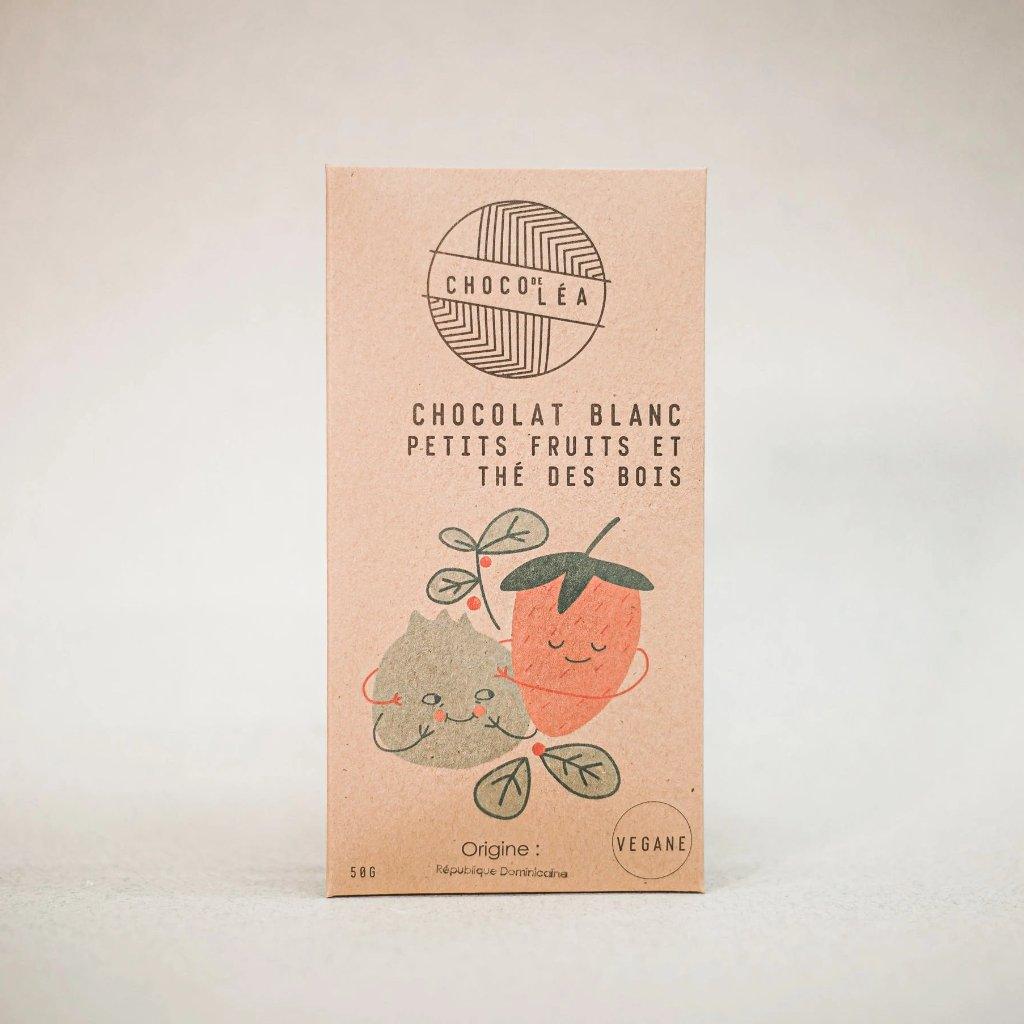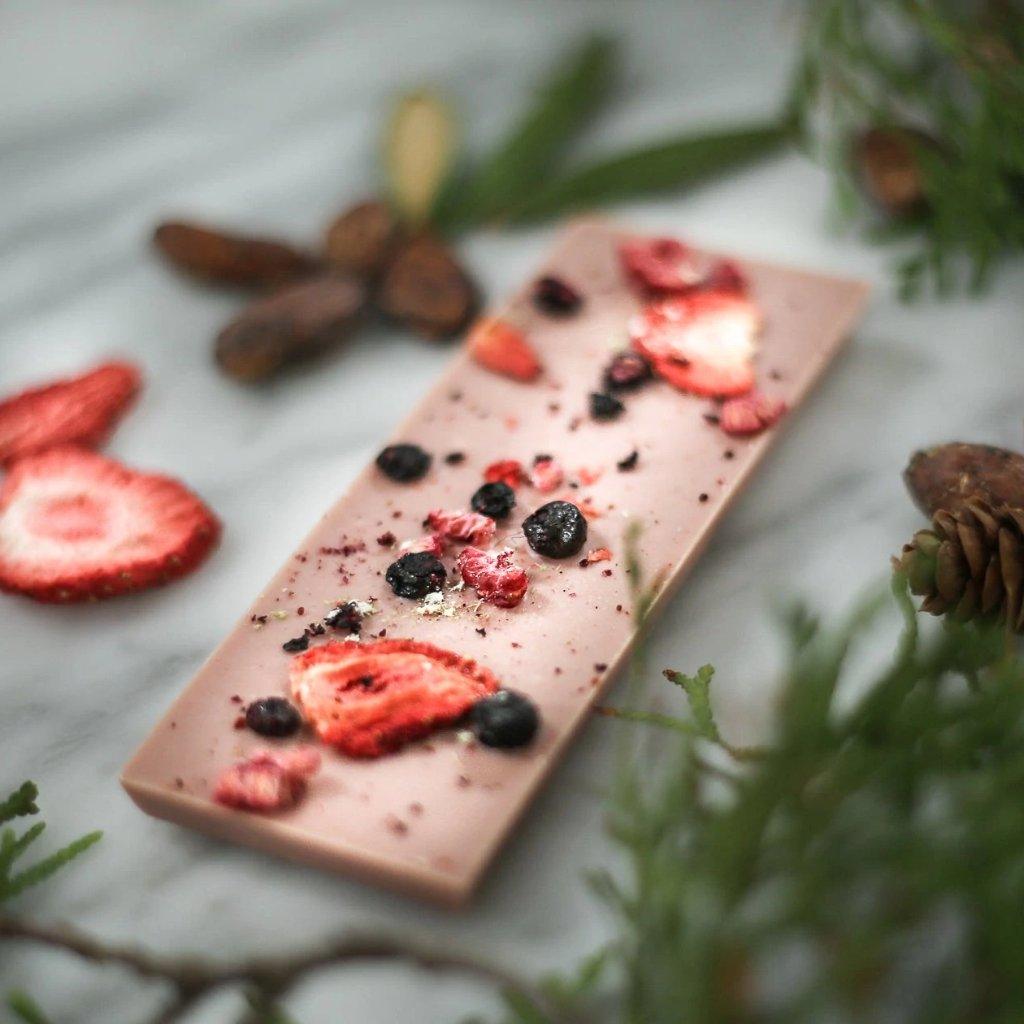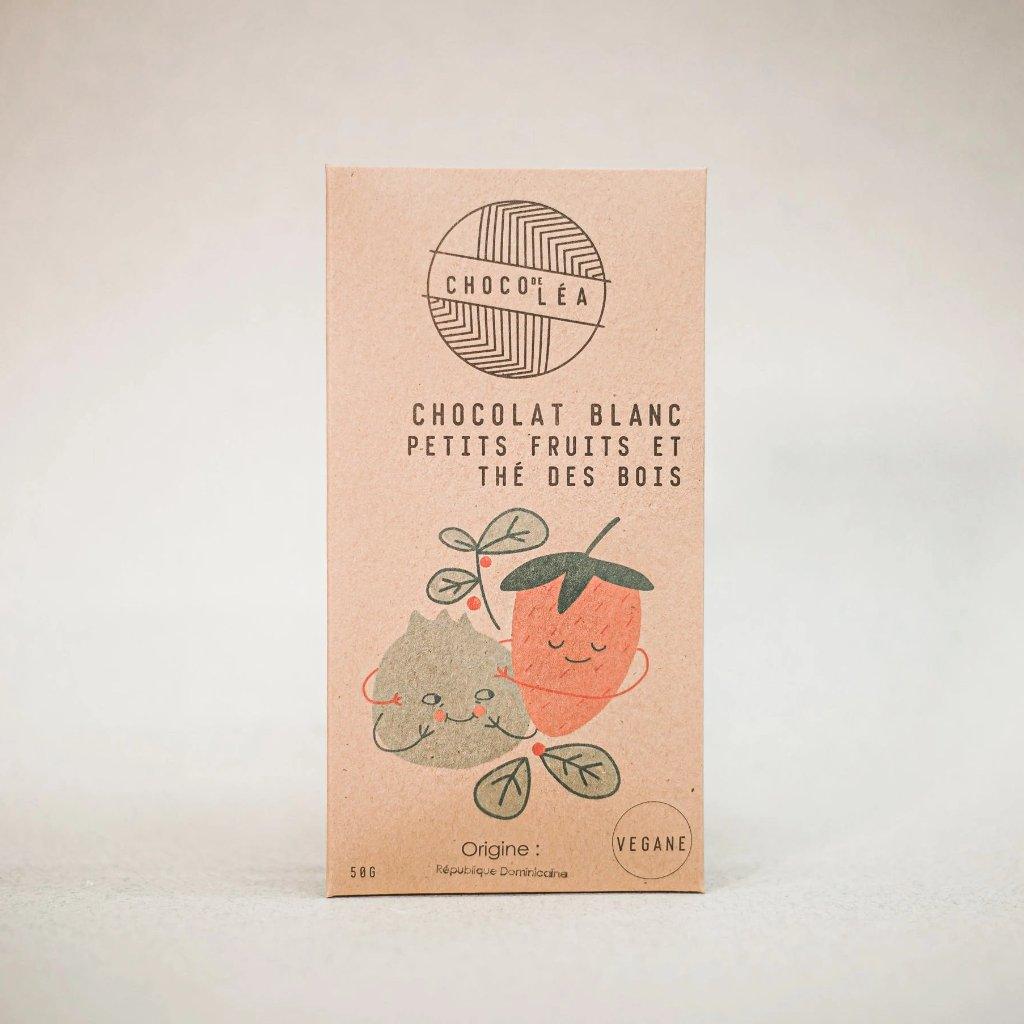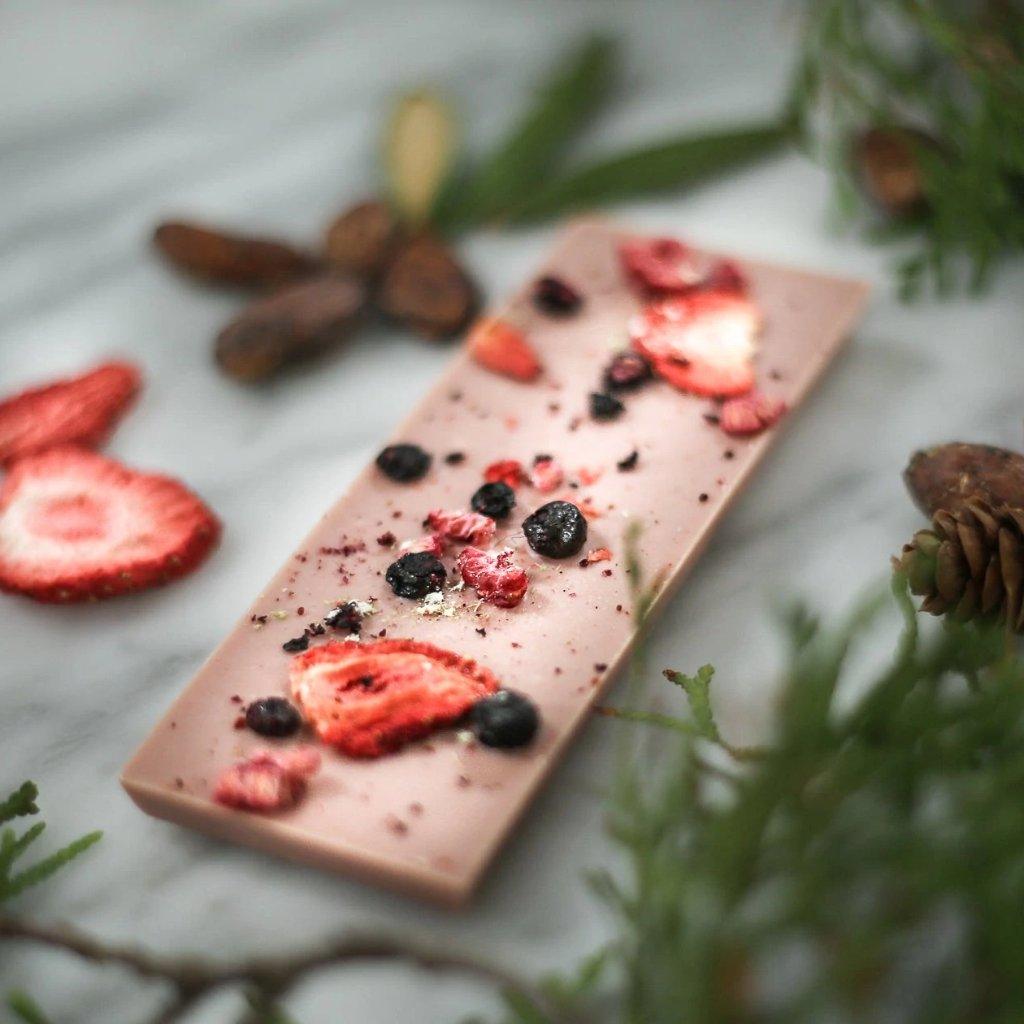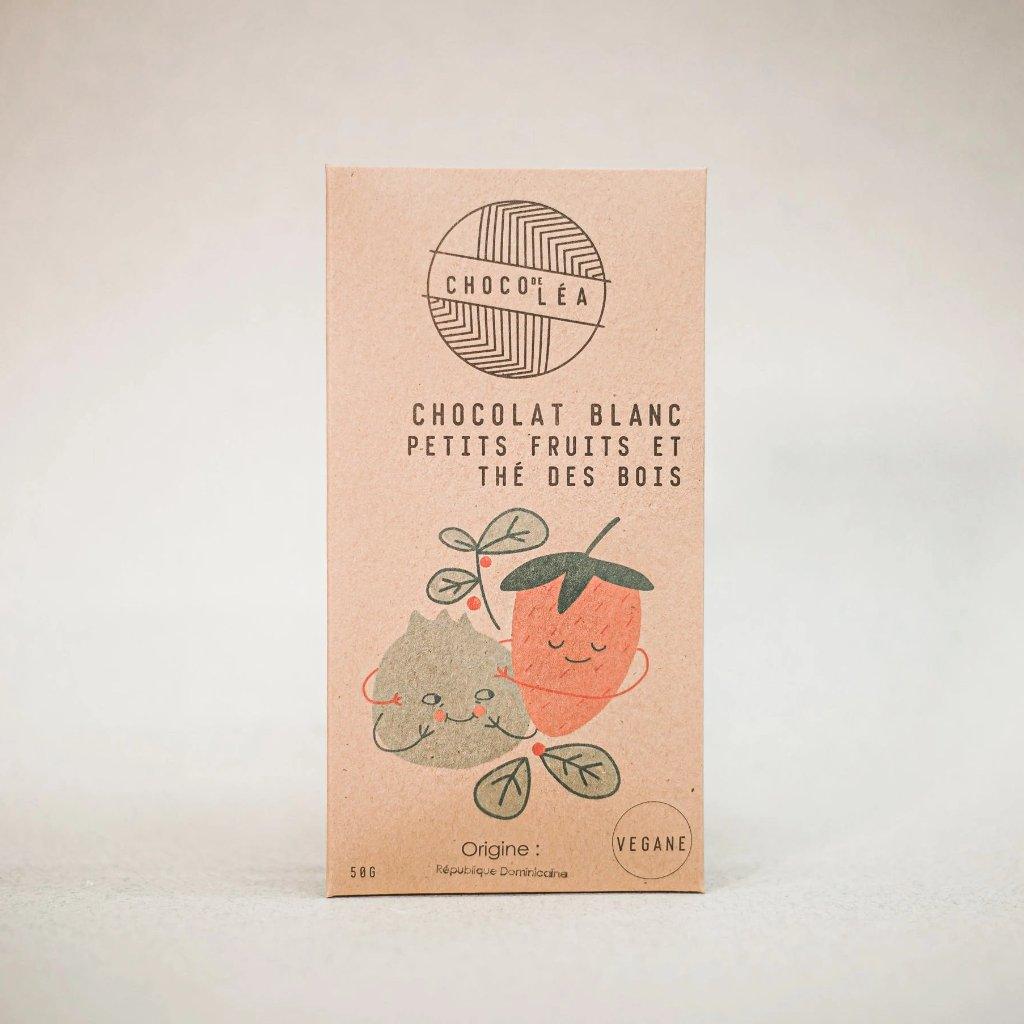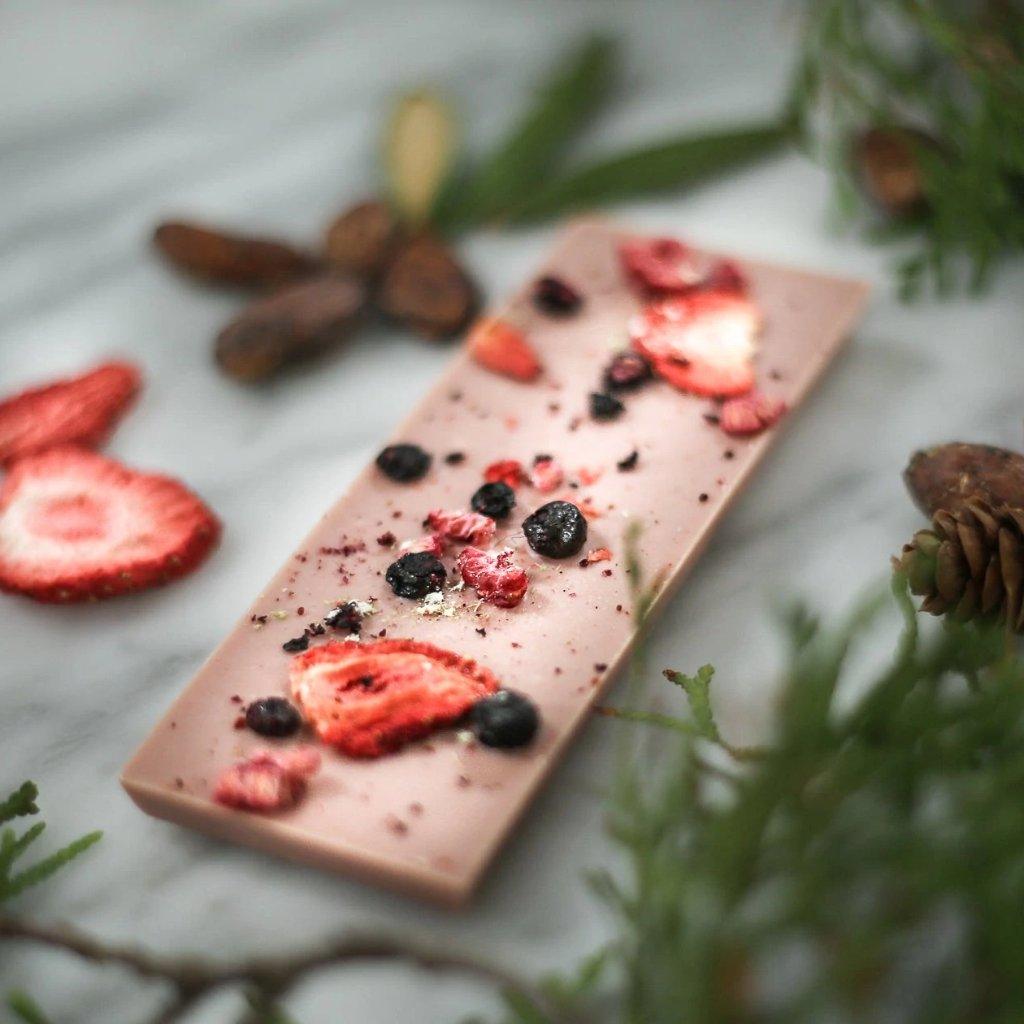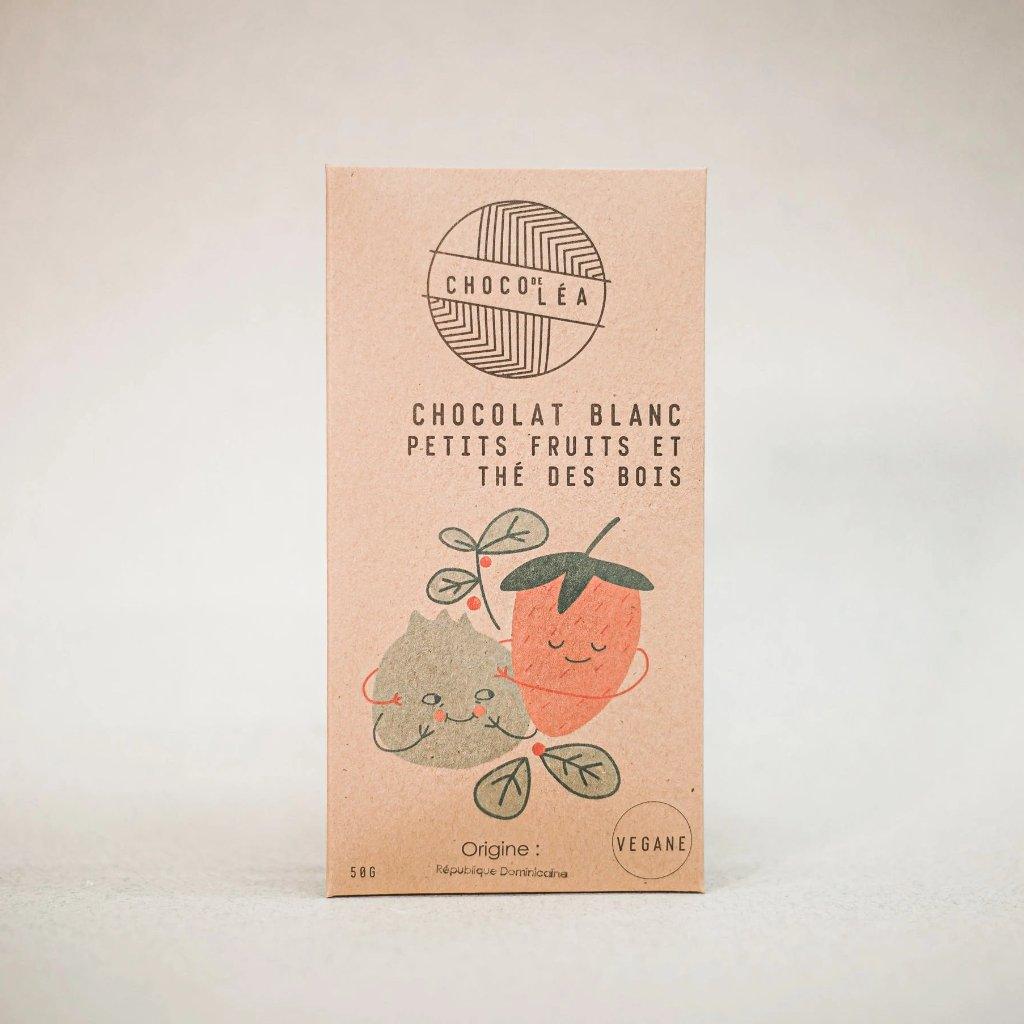 White chocolate bar with rice"milk", berries and wintergreen
A bar that brings back memories of childhood in the forest. I can still see myself with my pockets full of wild berries, running to the creek to watch the fish and to throw rocks in the water.
This bar is a real berry explosion. The rice milk rounds out the acidity of the berries in the chocolate and makes it smooth. Wintergreen goes perfectly with berries. It adds freshness and bring even more memories of childhood in the forest!
Origin of cocoa butter: Tabasco, Mexico
Ingredients: cane sugar*, cocoa butter*, white rice*, freeze-dried strawberry*, freeze-dried raspberry, freeze-dried blueberry, wintergreen
*Organic ingredients
Packaging: Compostable cellulose bag and cardboard box made and printed in Montreal

Weight: 50 grams
Allergies: This product may have been in contact with gluten and/or soy, or contain traces of gluten and/or soy.