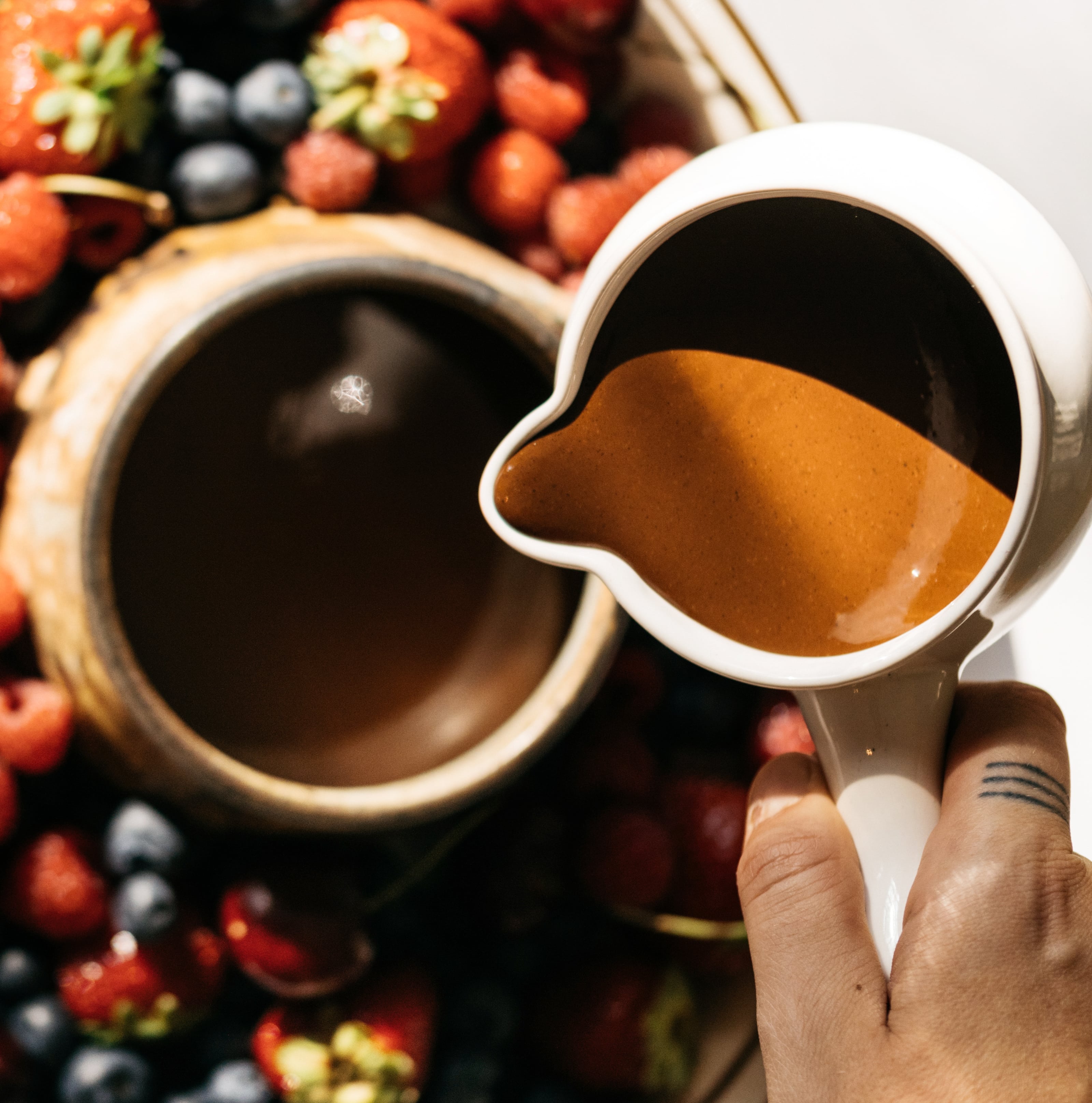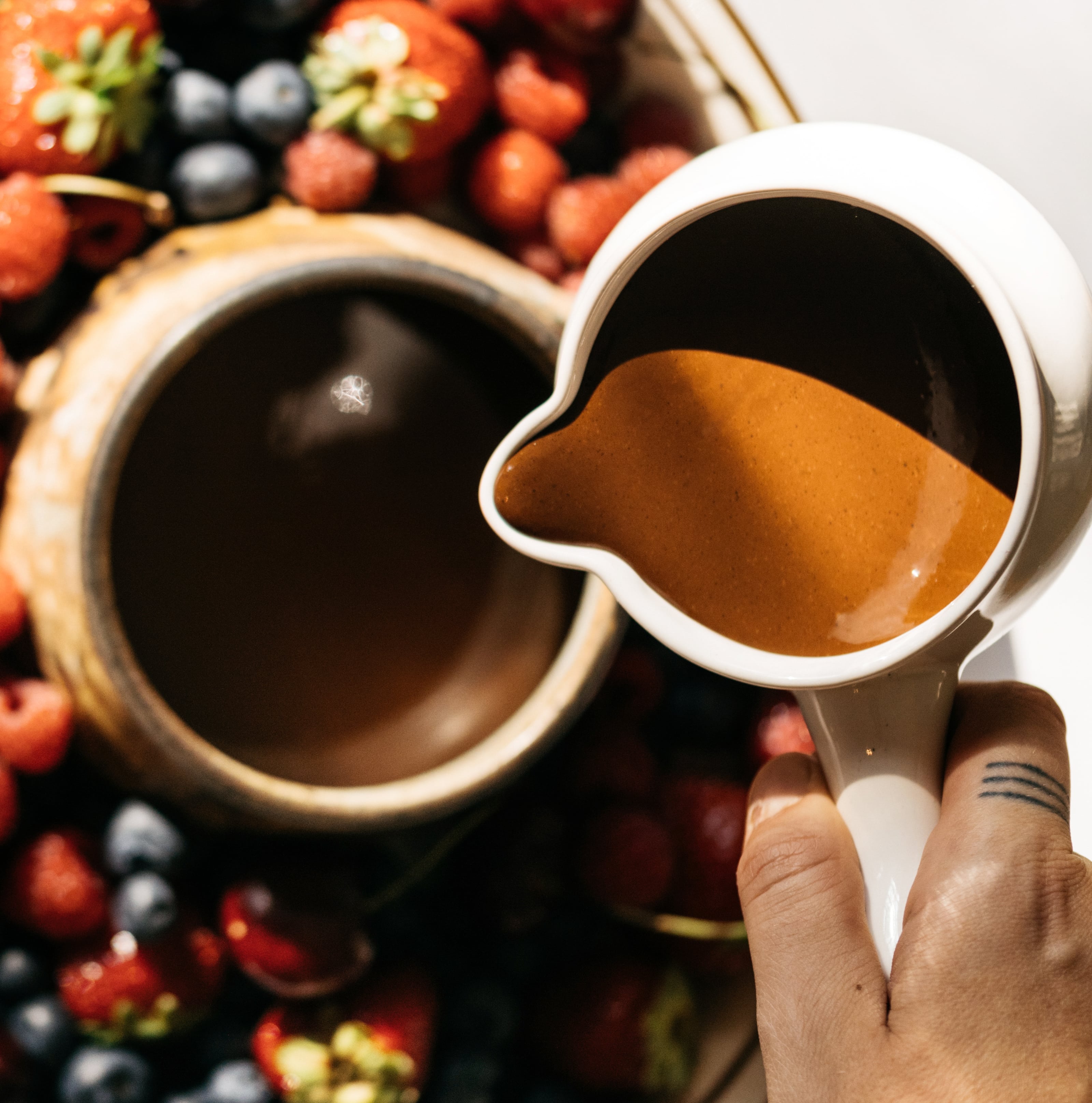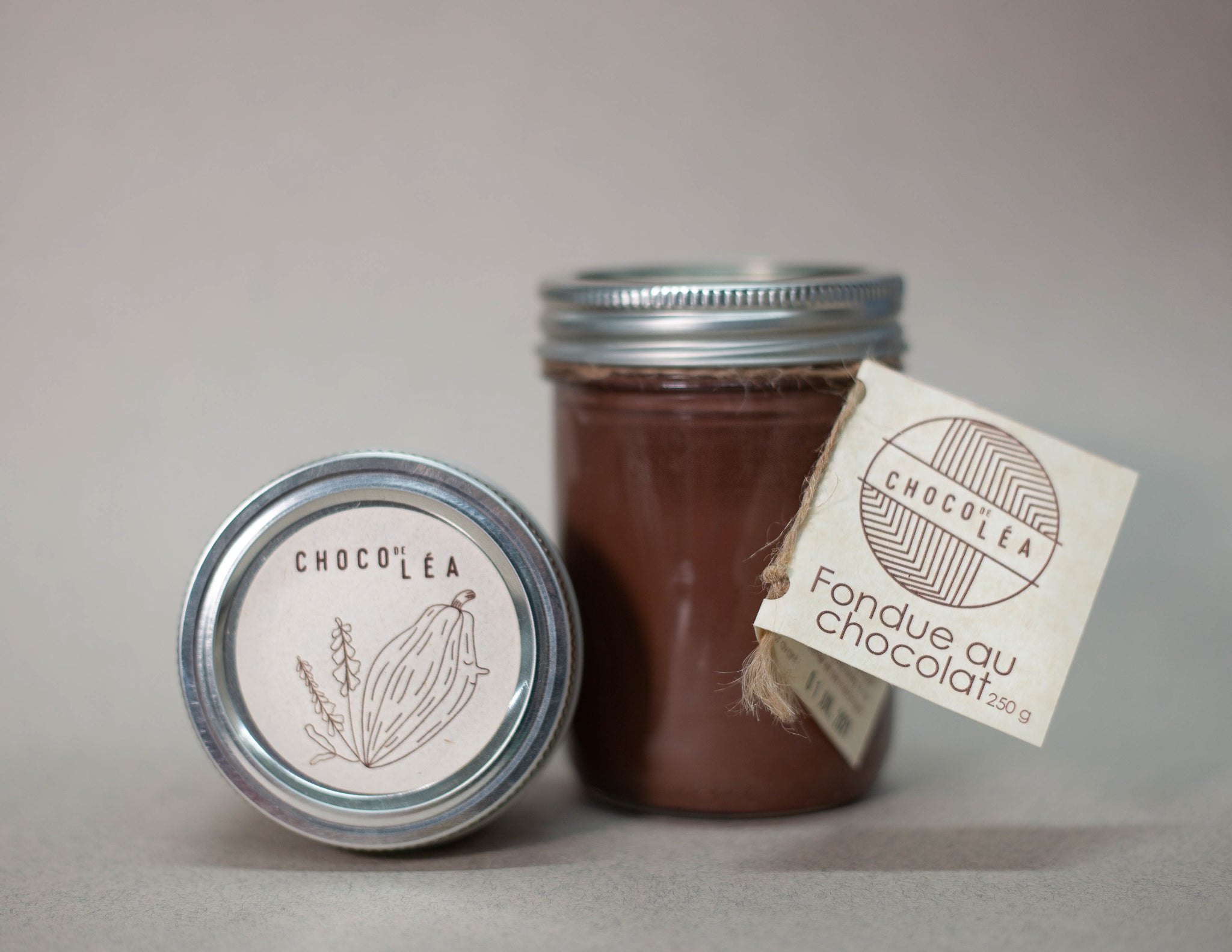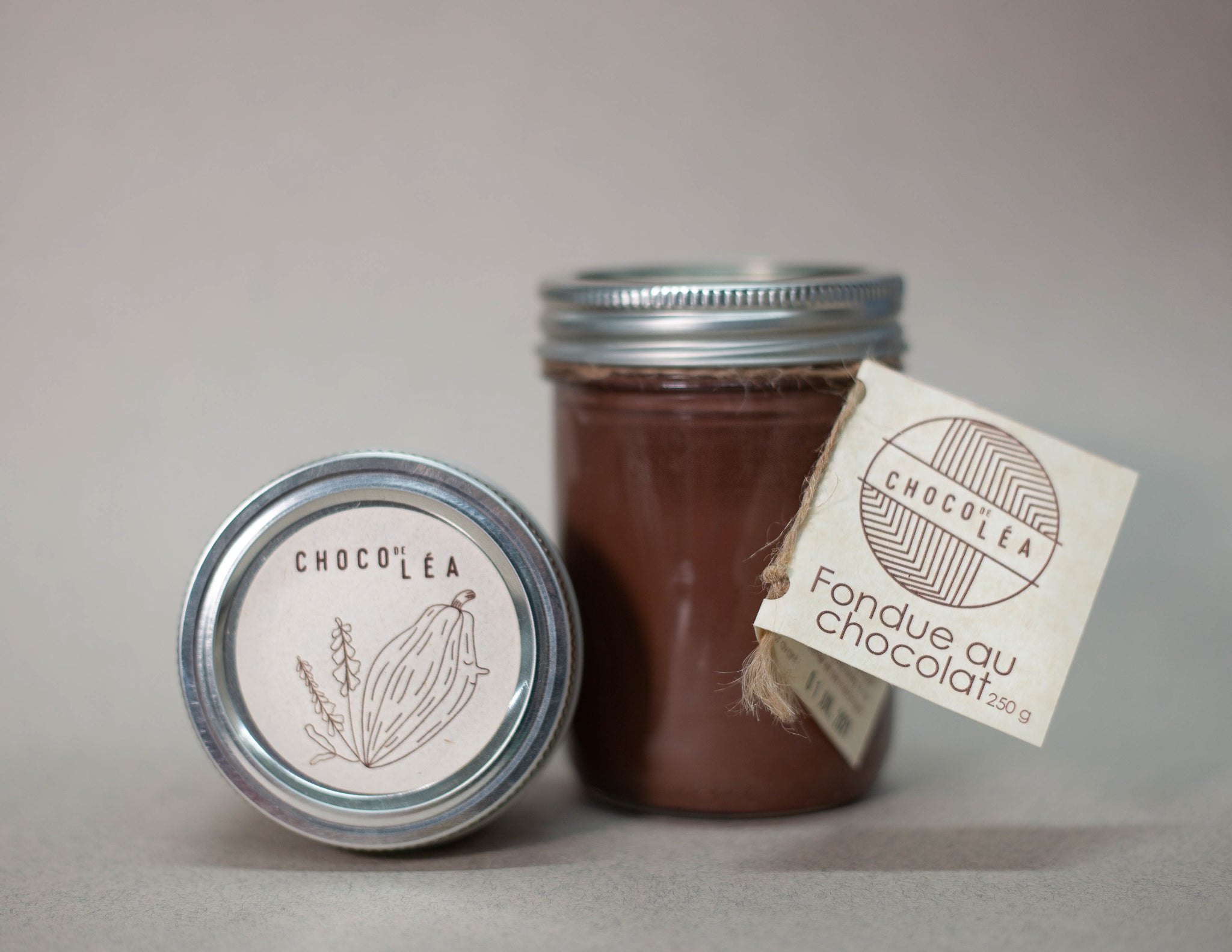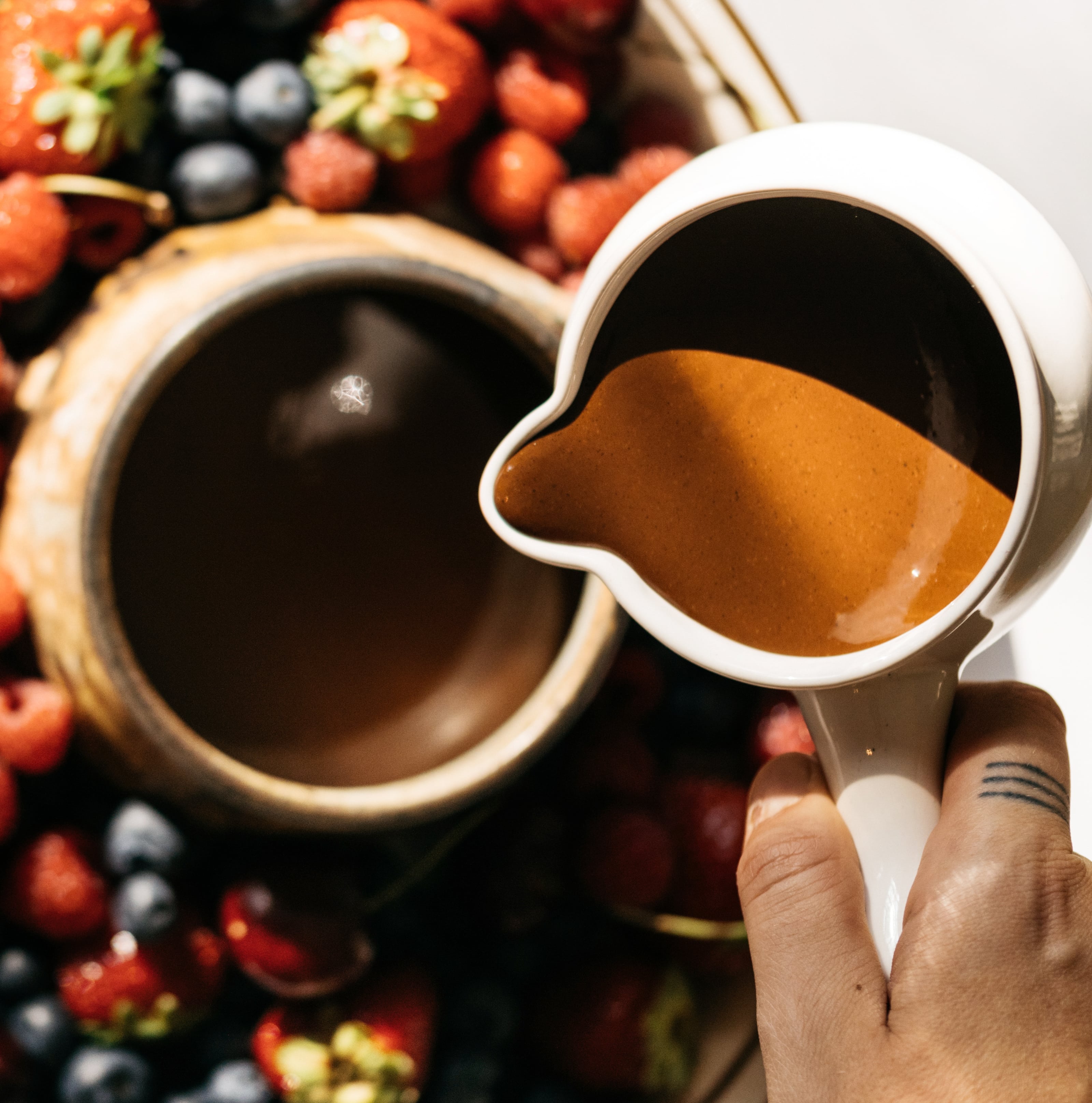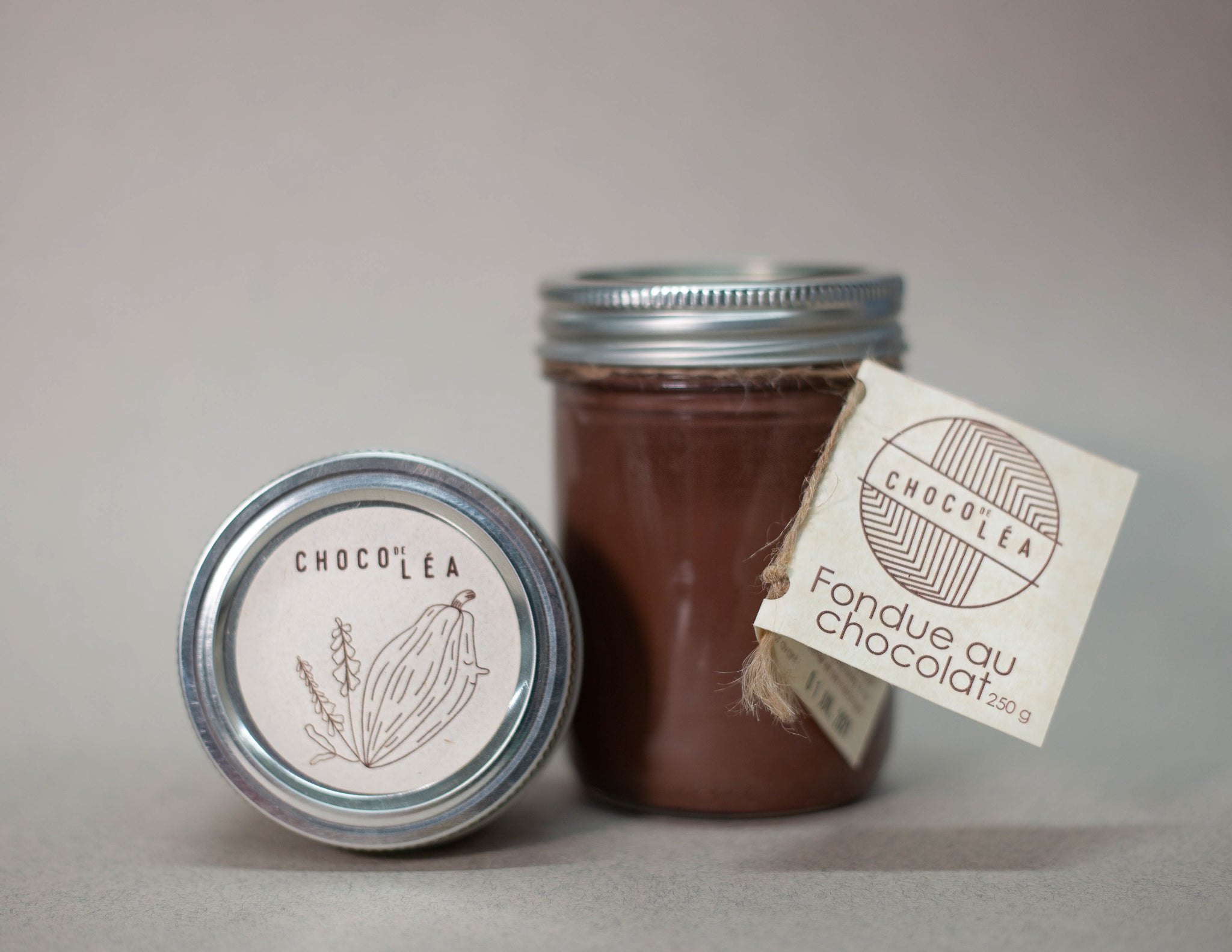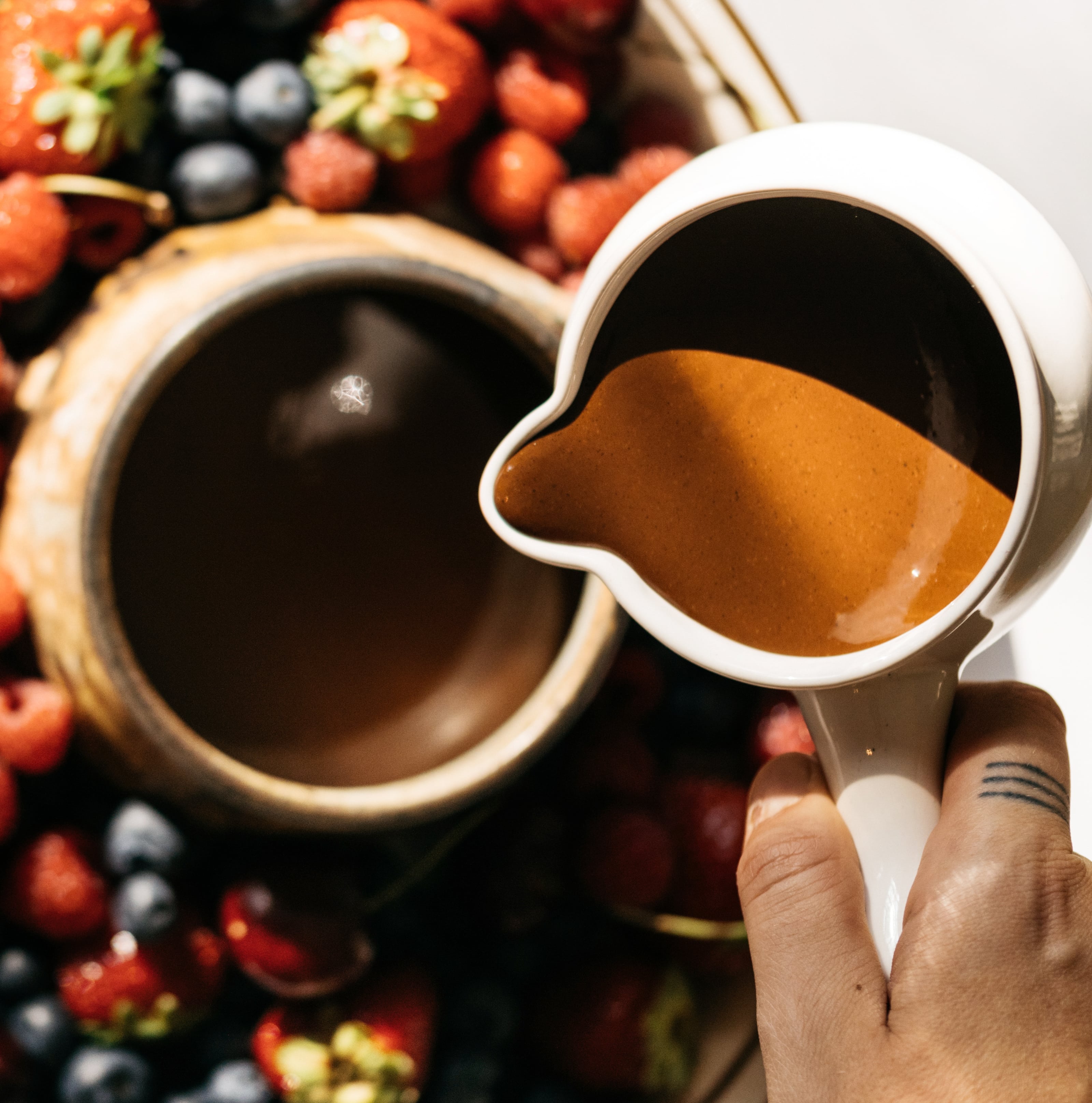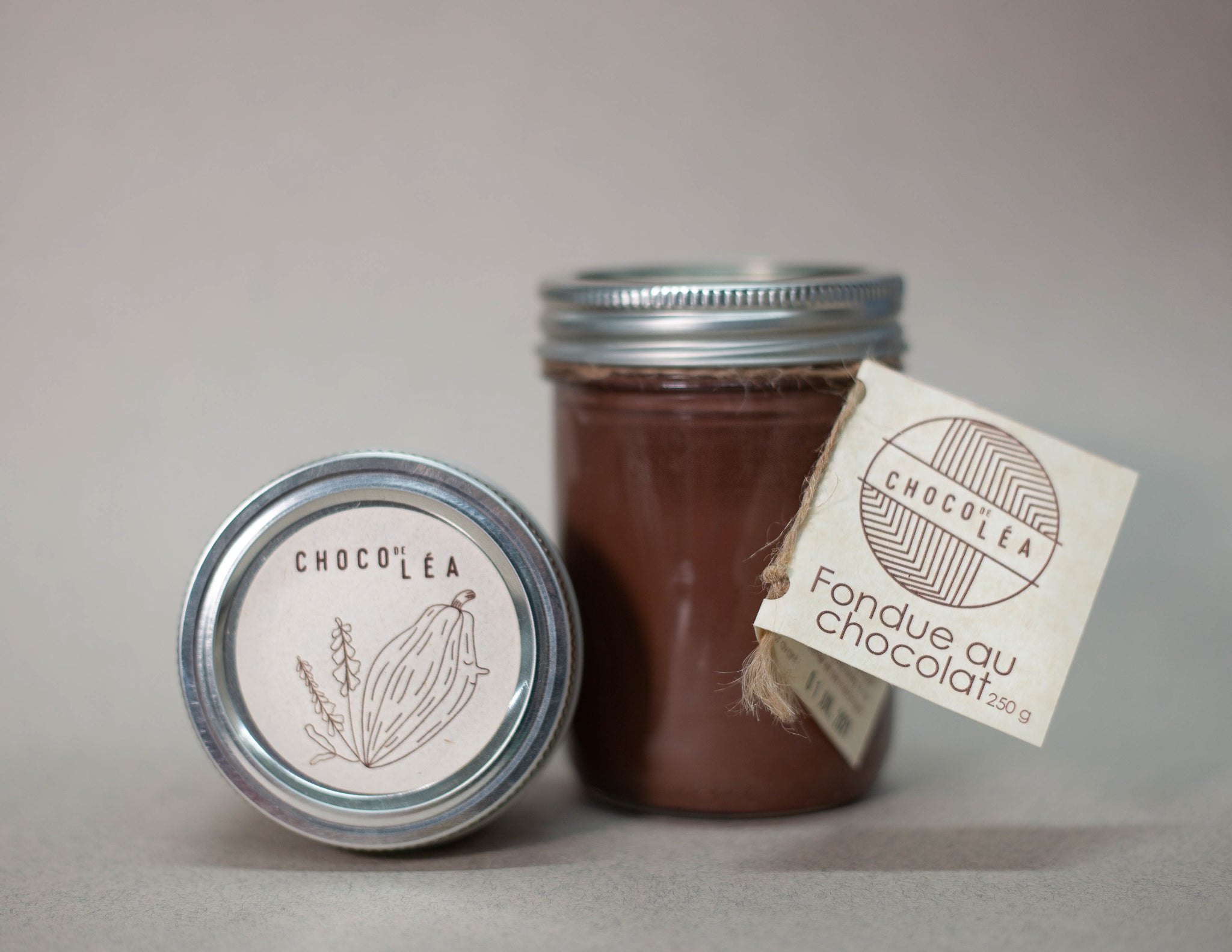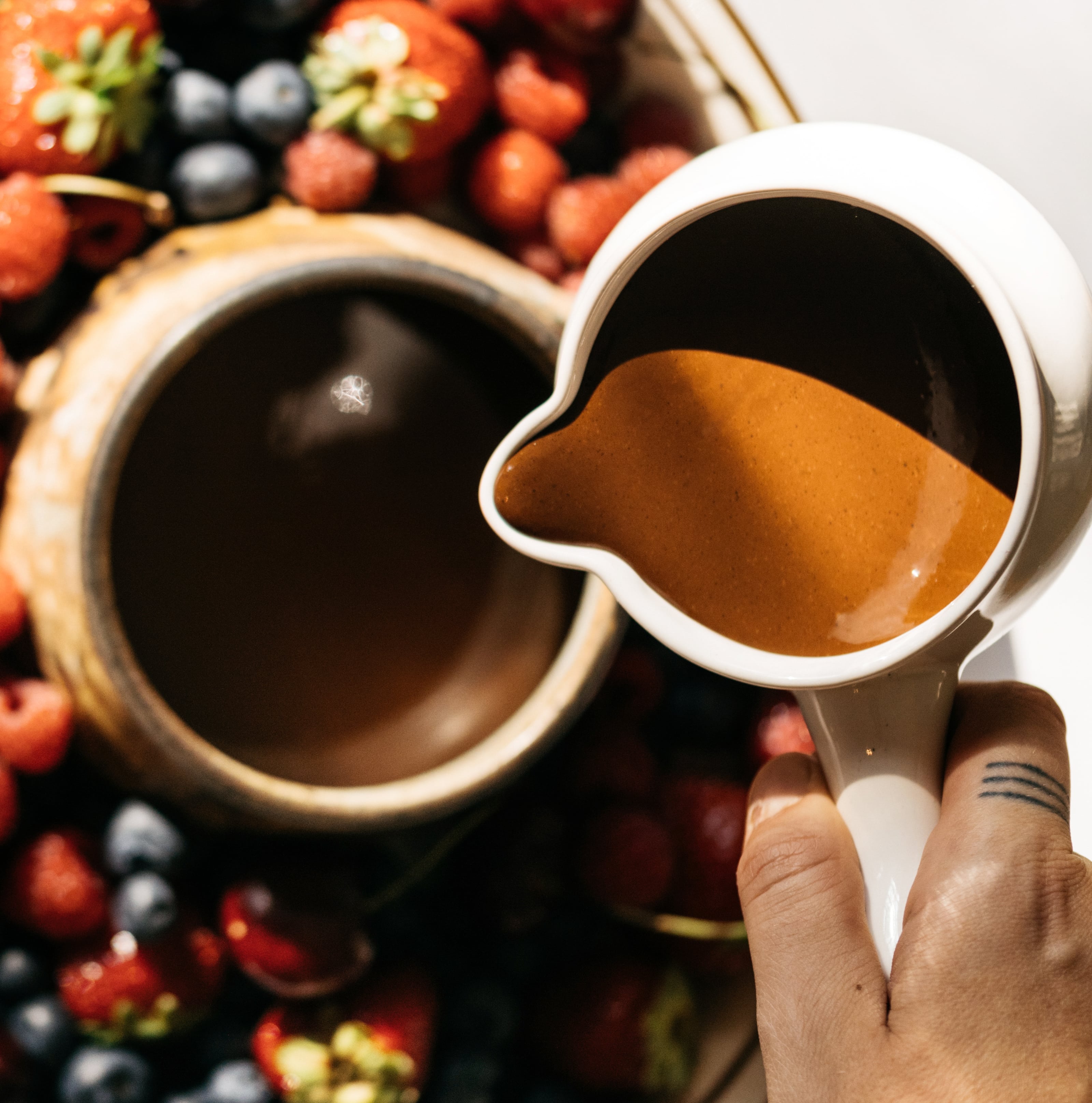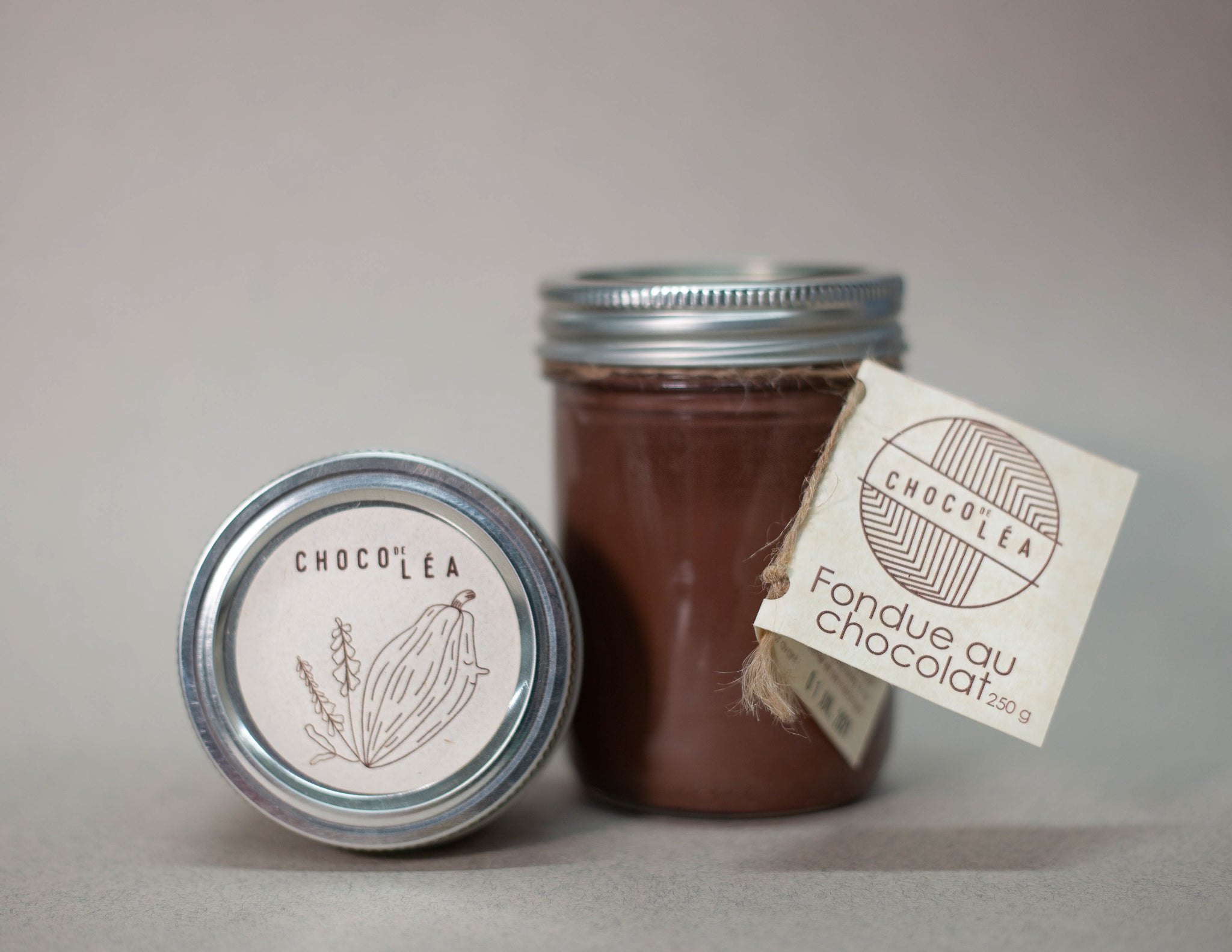 buckwheat "milk" Chocolate fondue
The cocoa beans used to make this chocolate come from the Dominican Republic. Their light roasting gives way to notes of strawberry, spice and coconut. This cocoa goes wonderfully with buckwheat which adds a surprisingly spicy and sweet touch to the chocolate. You will discover this local grain from another angle, finer and more delicate.
Origin of cocoa : Öko Caribe, Dominican Republic
Ingredients : cane sugar*, cocoa bean*, buckwheat*, cocoa butter*, deodorized coconut oil*, sweet clover
*organic ingredients
Packaging : Glass jar, sugar cane paper sticker and recycled cardboard label
Allergies : This product may have been in contact with gluten and/or soy, or contain traces of gluten and/or soy.