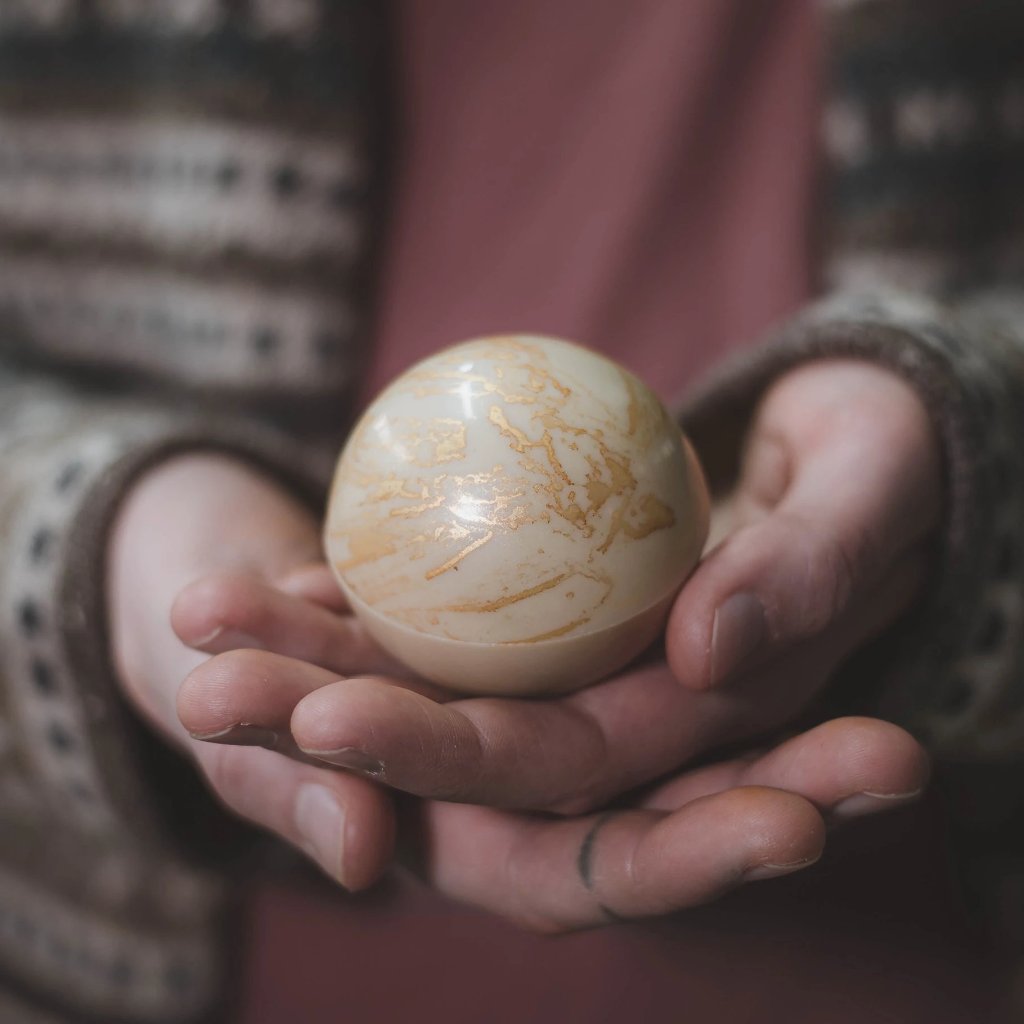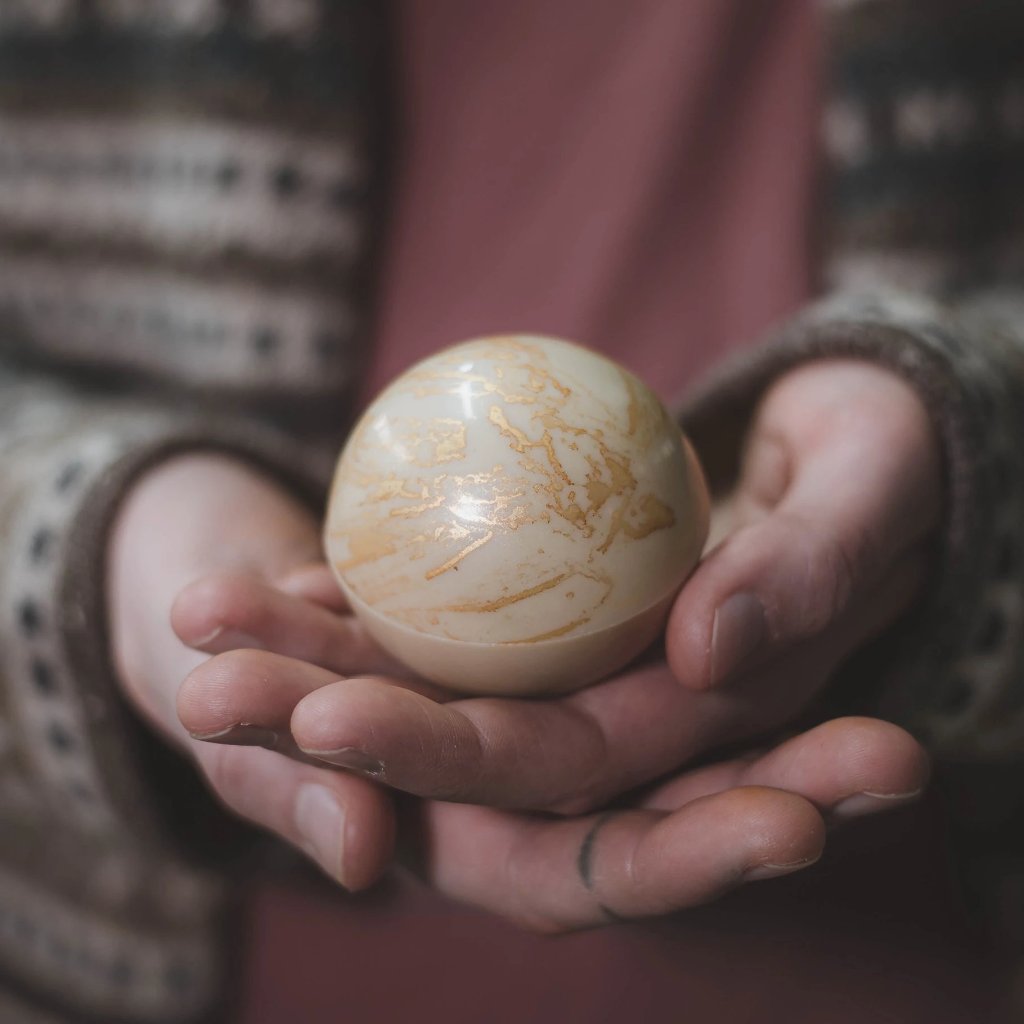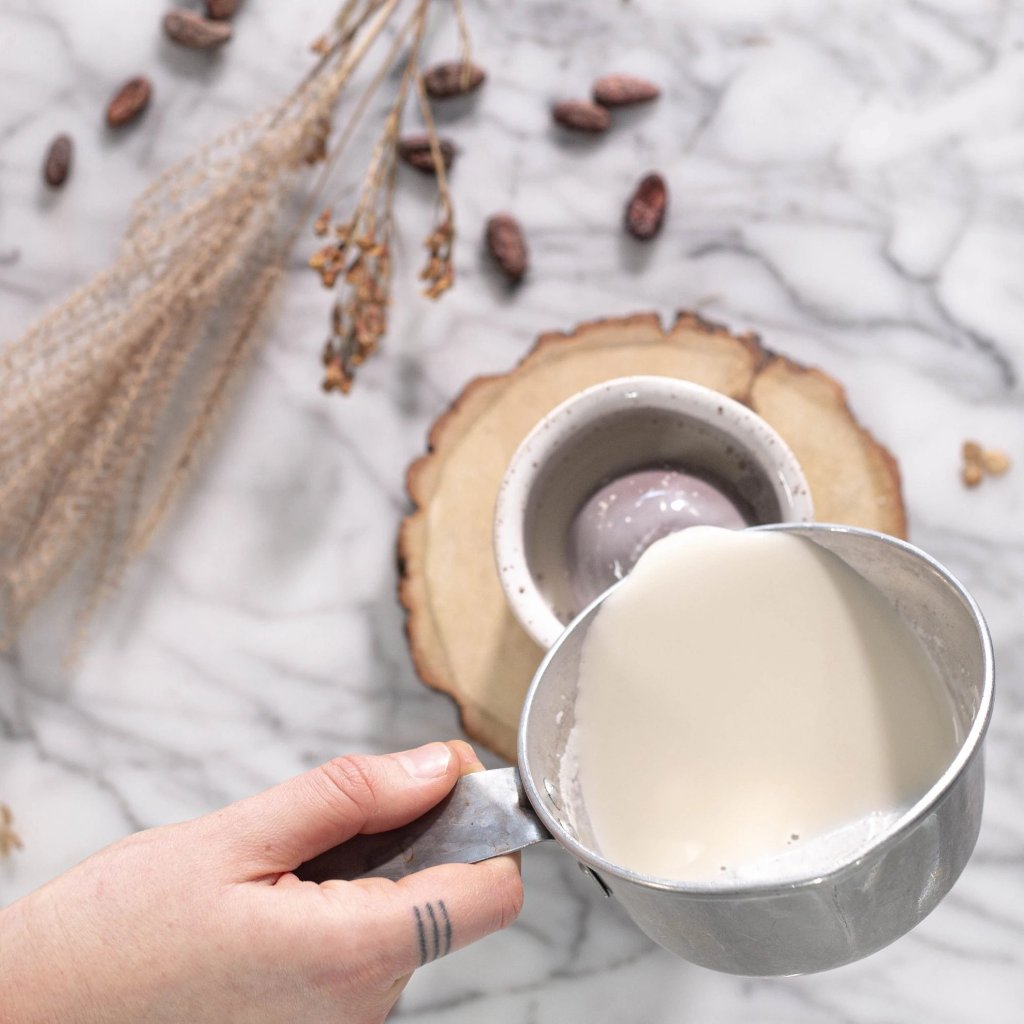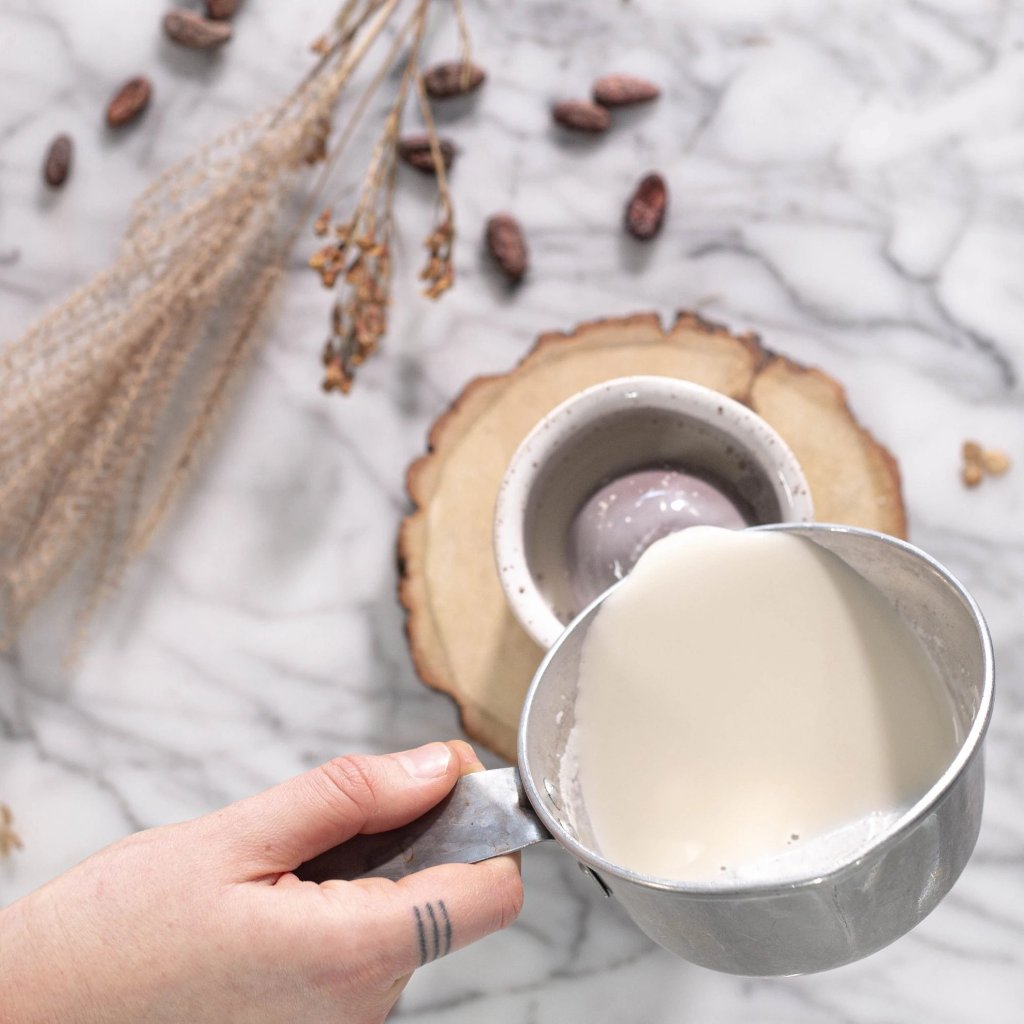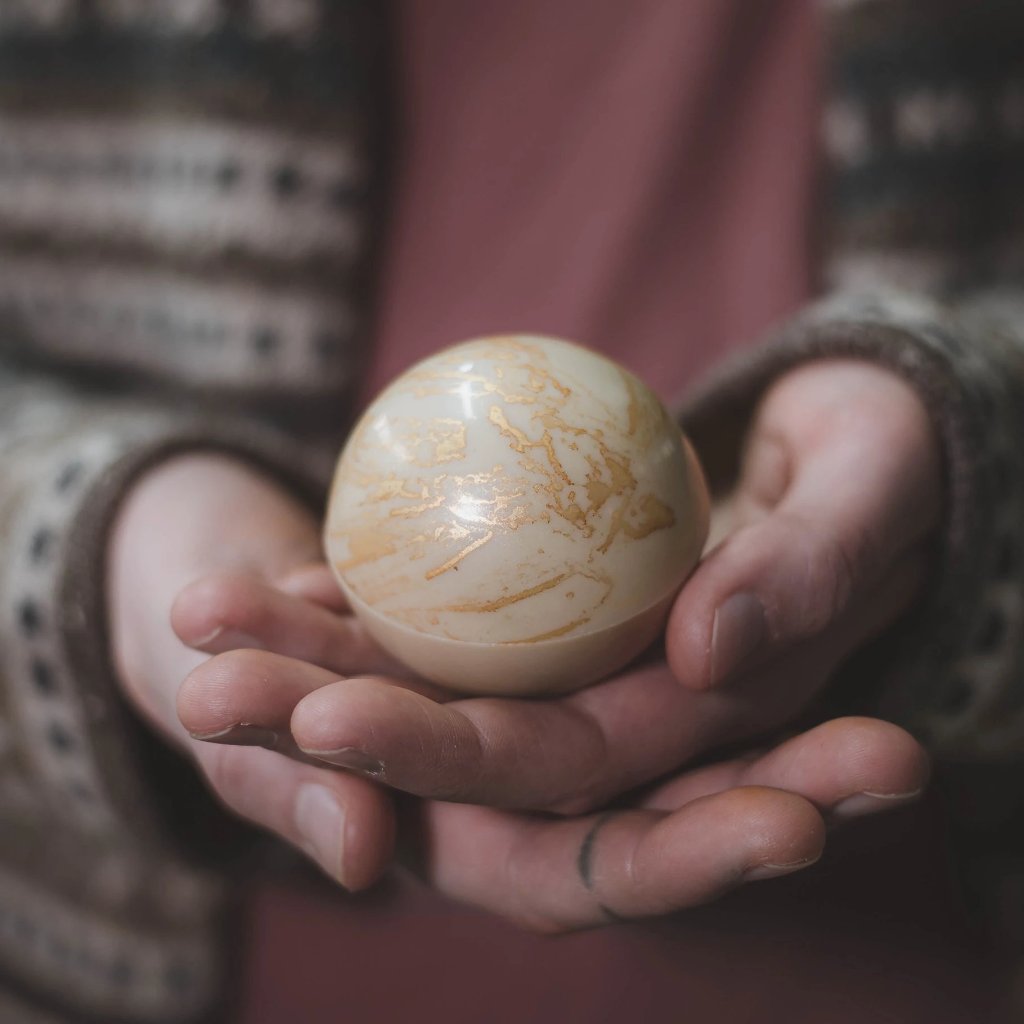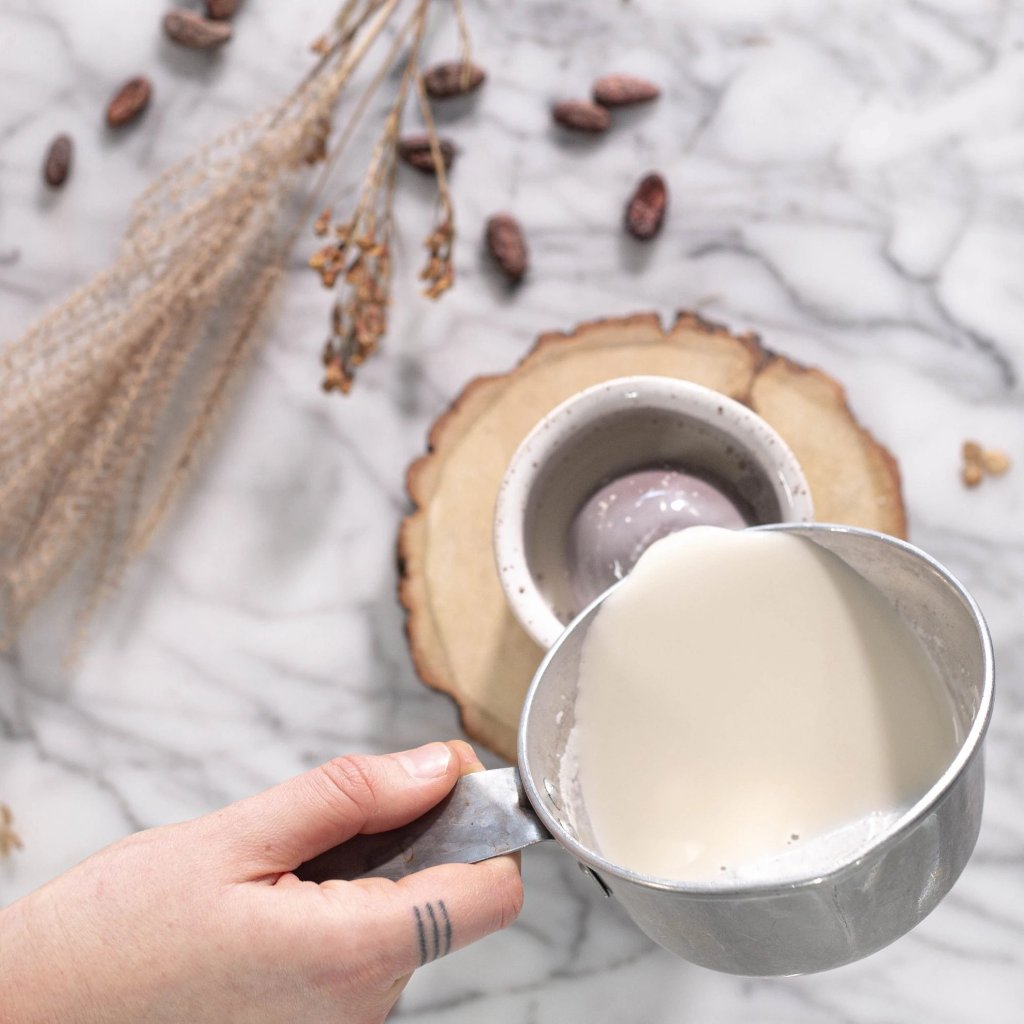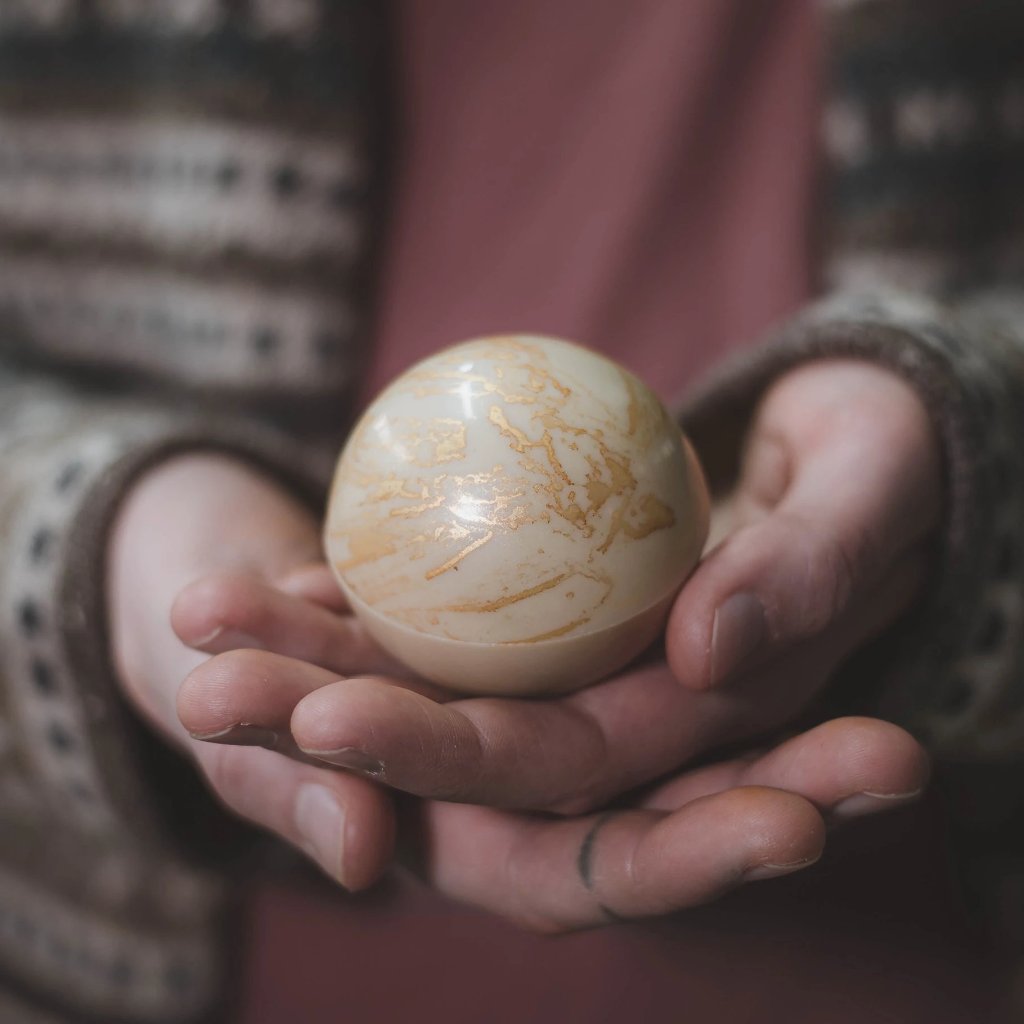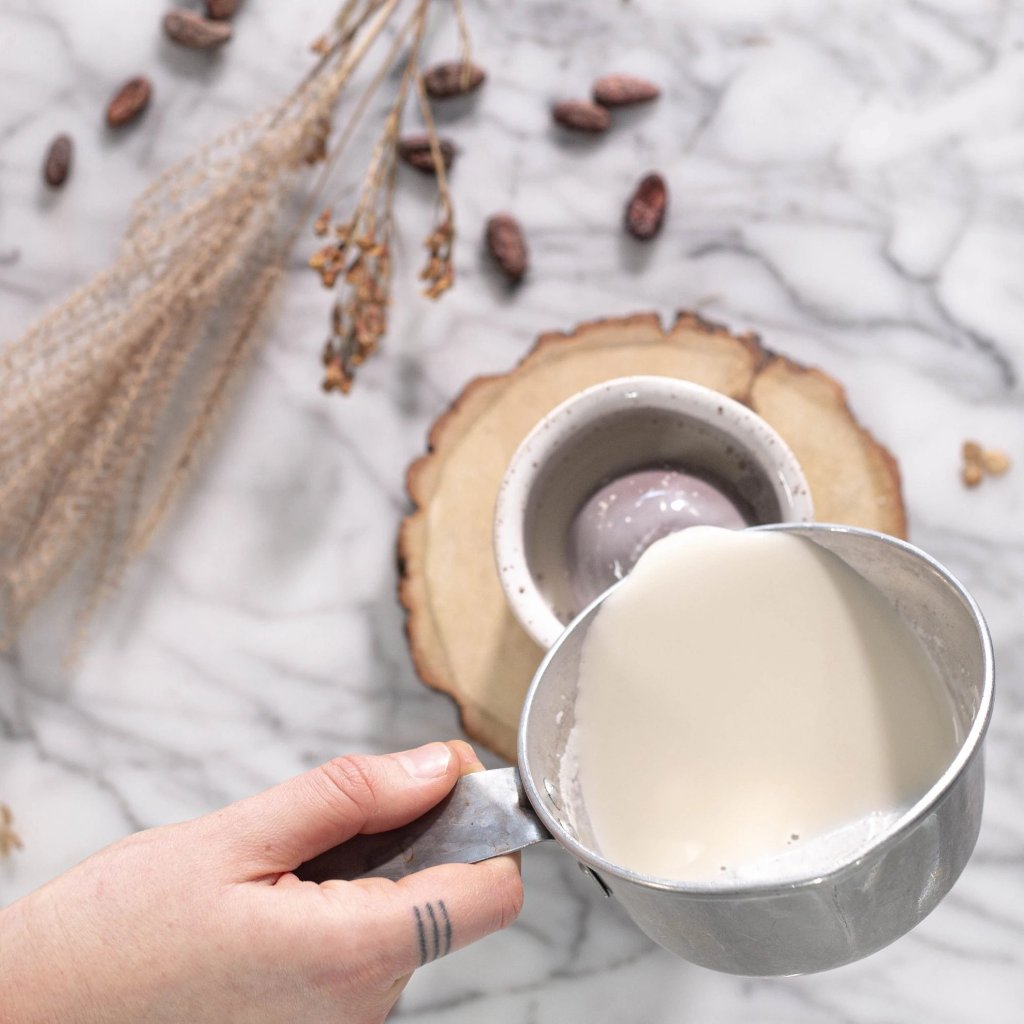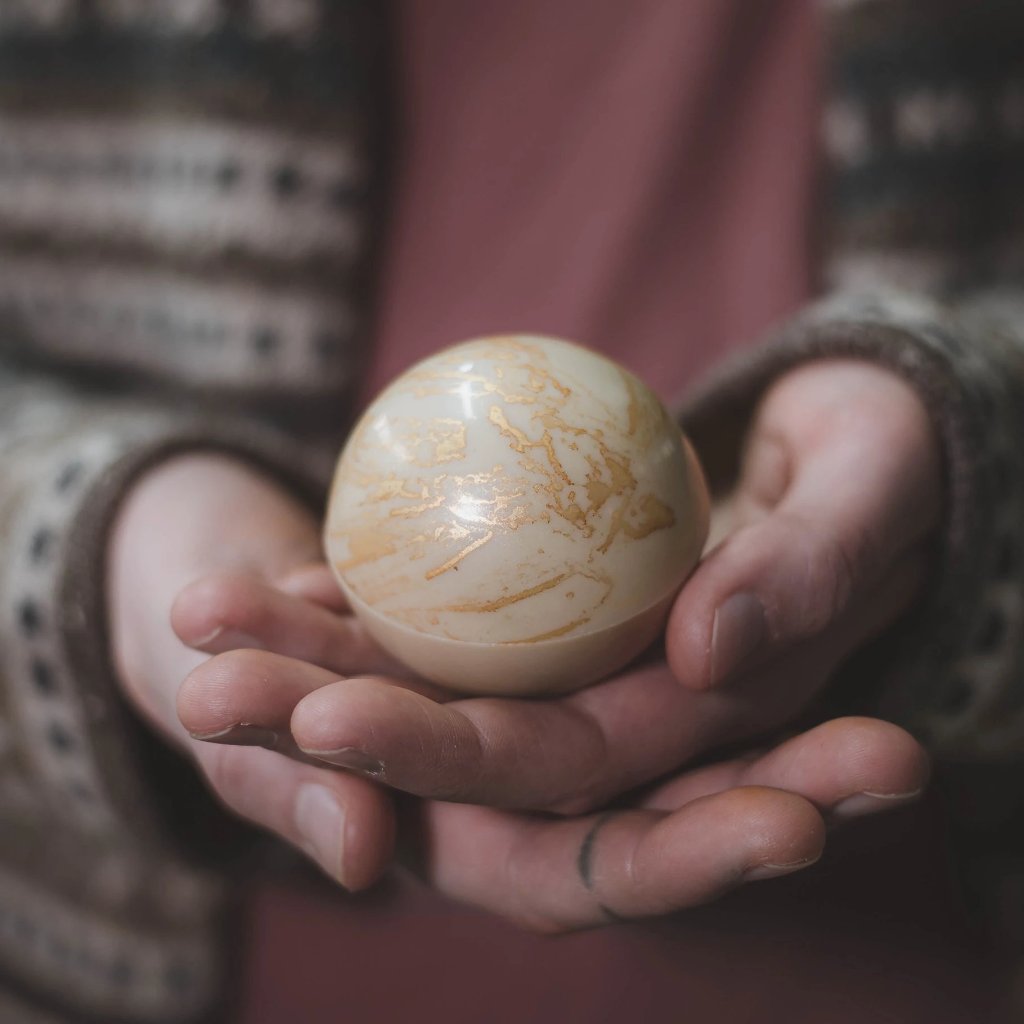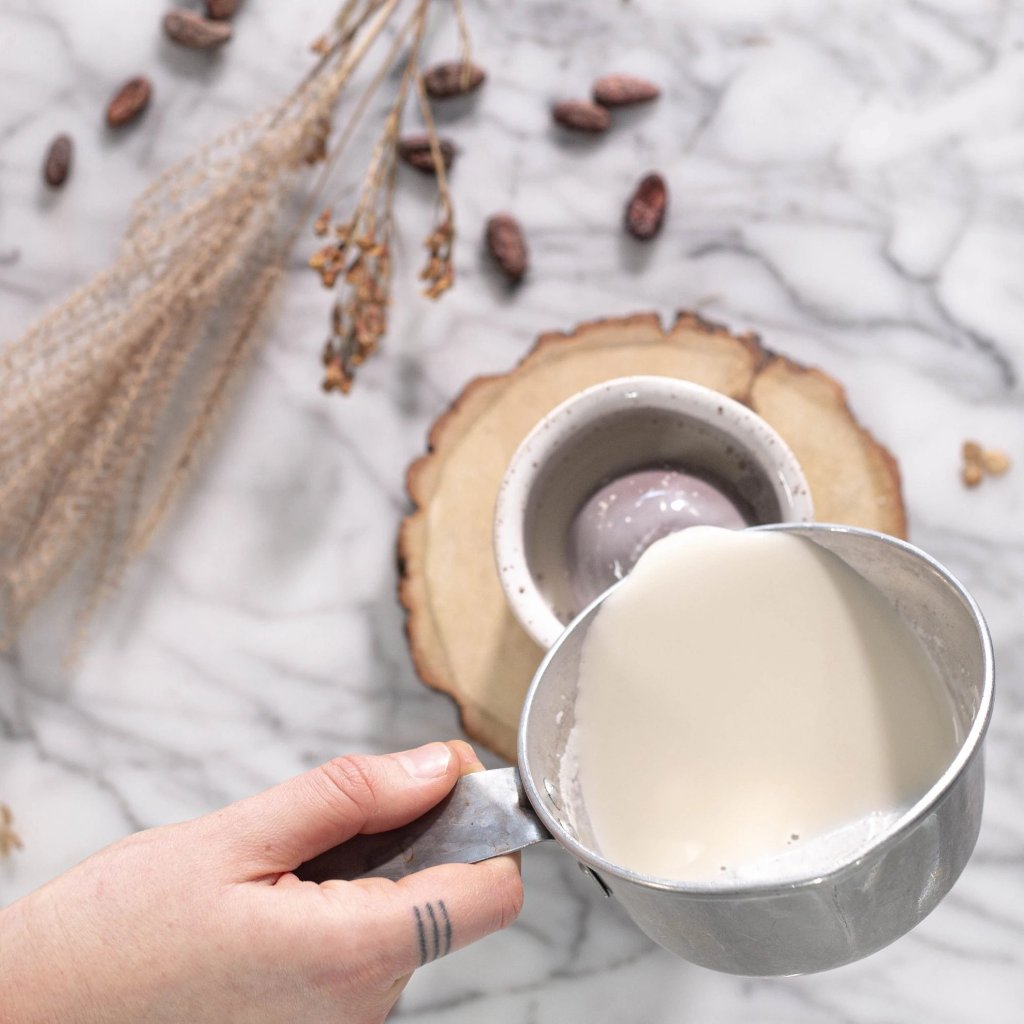 Hot chocolate bomb - golden milk chocolate (oats)
"It's like a bath bomb, but in chocolate and in a cup with milk. In the end it's like a magic hot chocolate"
--
The cocoa butter that is used in this oat "milk" white chocolate is single origin and comes from the Dominican Republic. This chocolate is expertly balanced between sweetness and spices and will warm you in the deepest of your hearts!
The user manual is super simple. Just put the bomb in a cup, heat the milk of your choice and pour it over the bomb. Then we let the magic happen. (Ideally, it is advisable to stir with a small milk frother before drinking, but a simple spoon can do the trick!)
Origin of cocoa butter: Dominican Republic
Ingredients: cane sugar*, cocoa butter*, gluten-free oats*, turmeric*, ginger*, cinnamon, sweet clover, pepper, glaze powder.
*organic ingredients
Packaging: Compostable wood pulp cellulose bag and 100% recycled cardboard label
Weight:40 grams
Allergies: This product may have been in contact with gluten and/or soy, or contain traces of gluten and/or soy.
---
Photography:Marion Quesneau