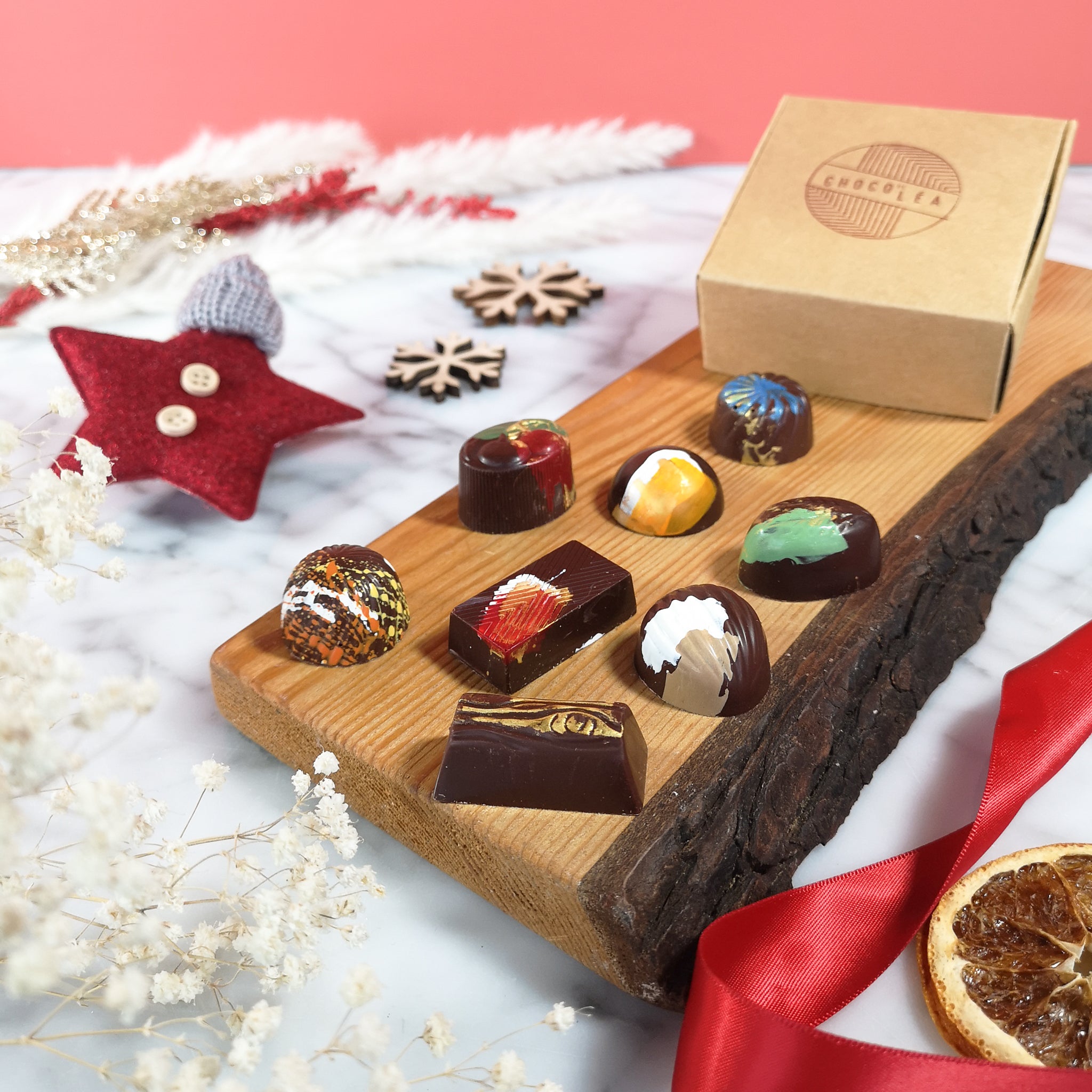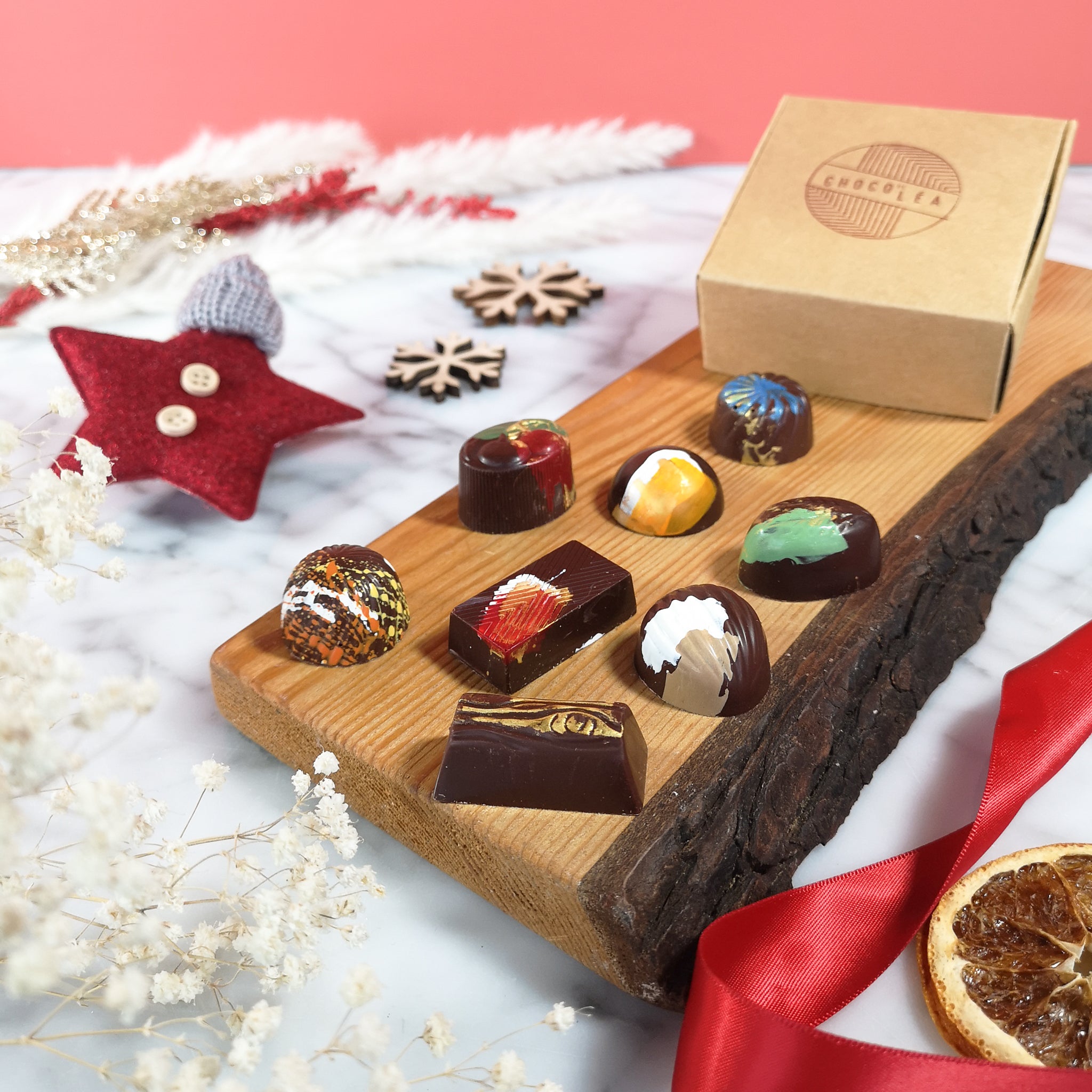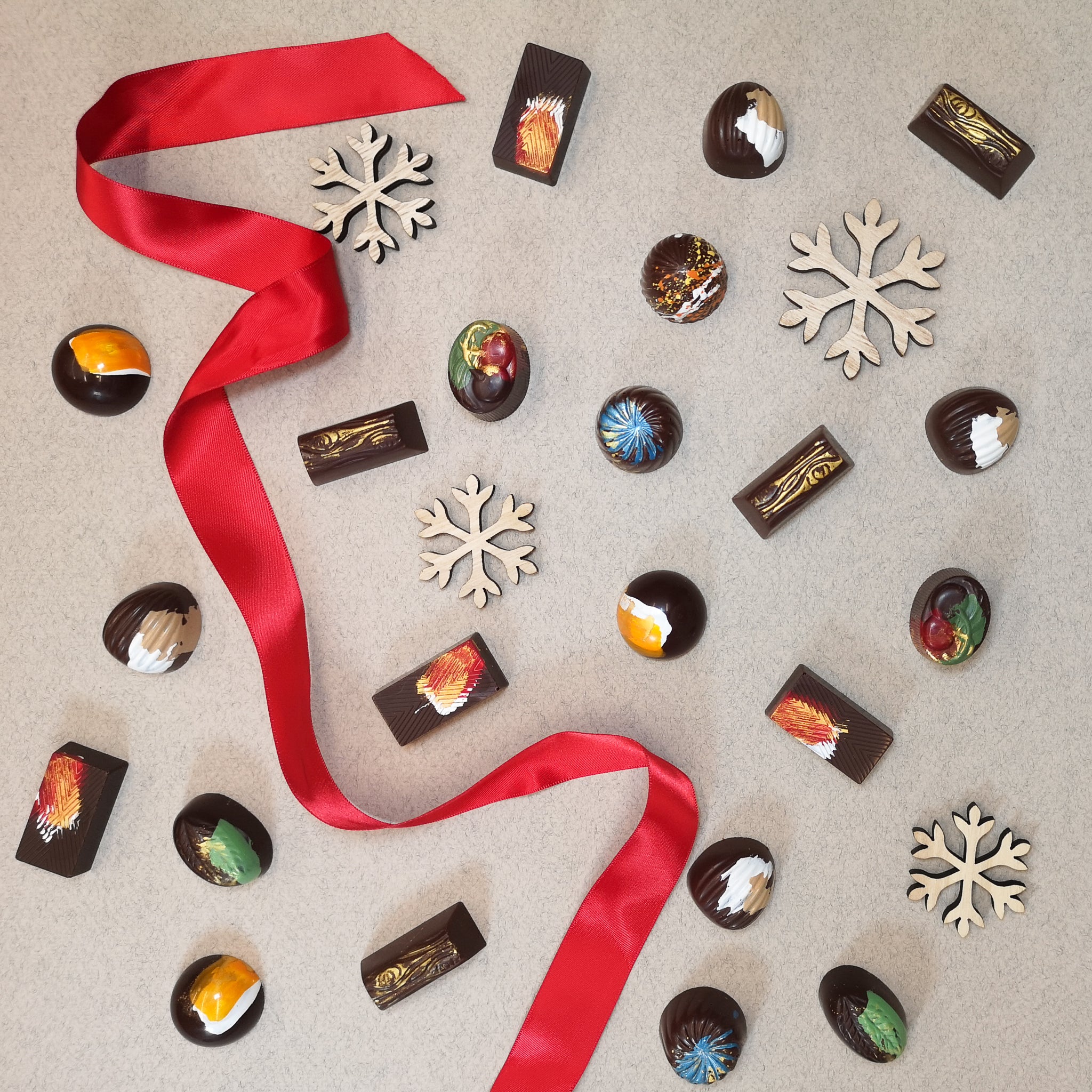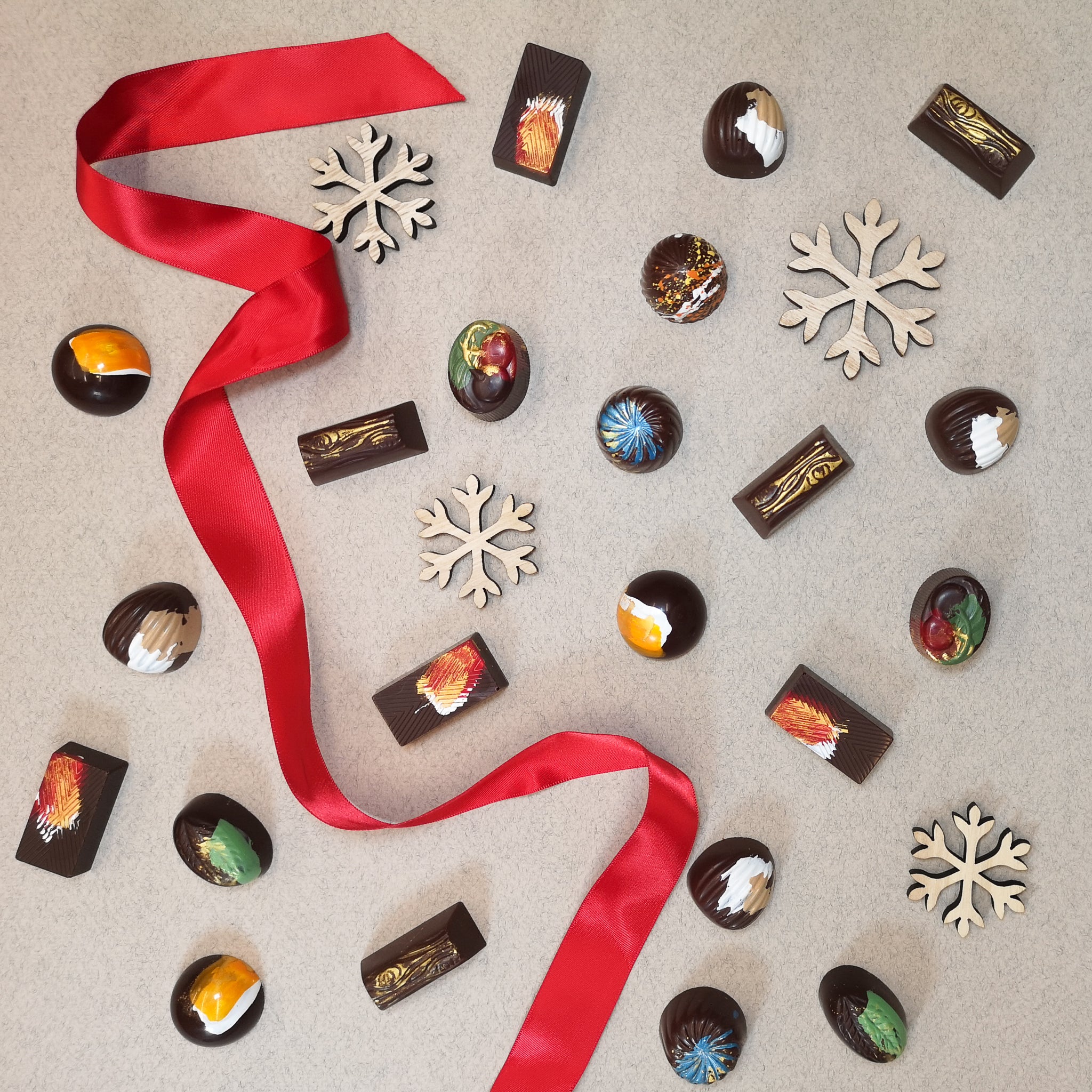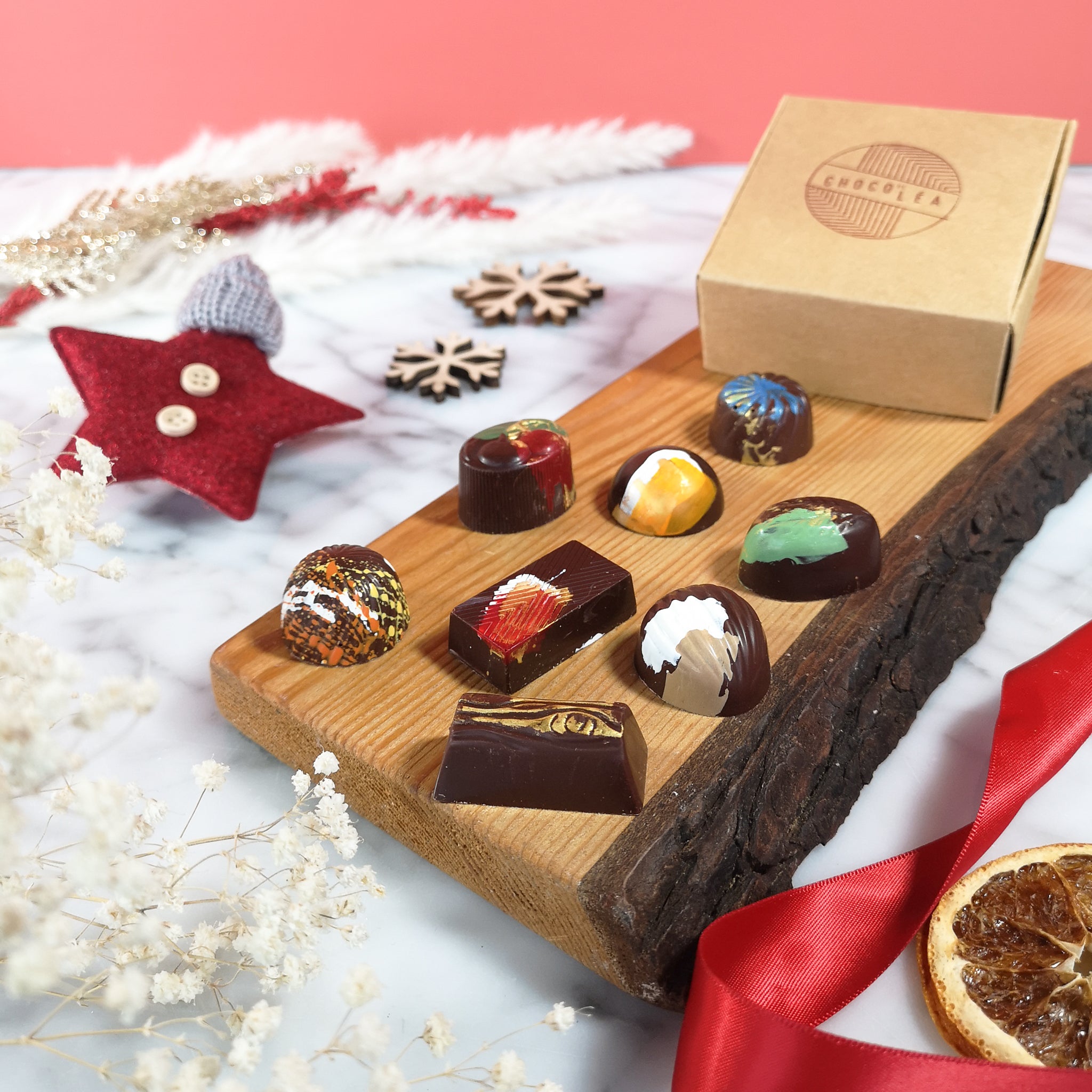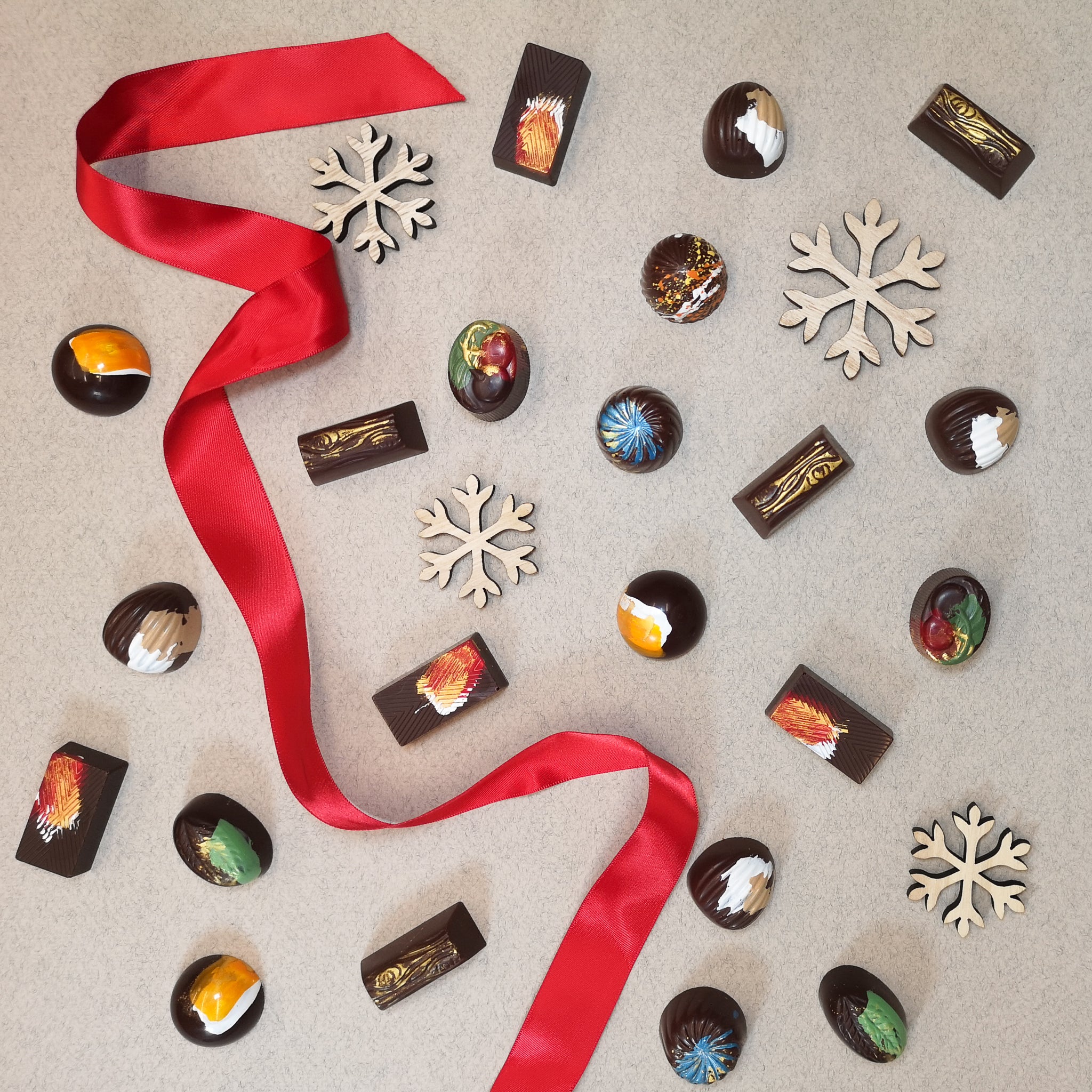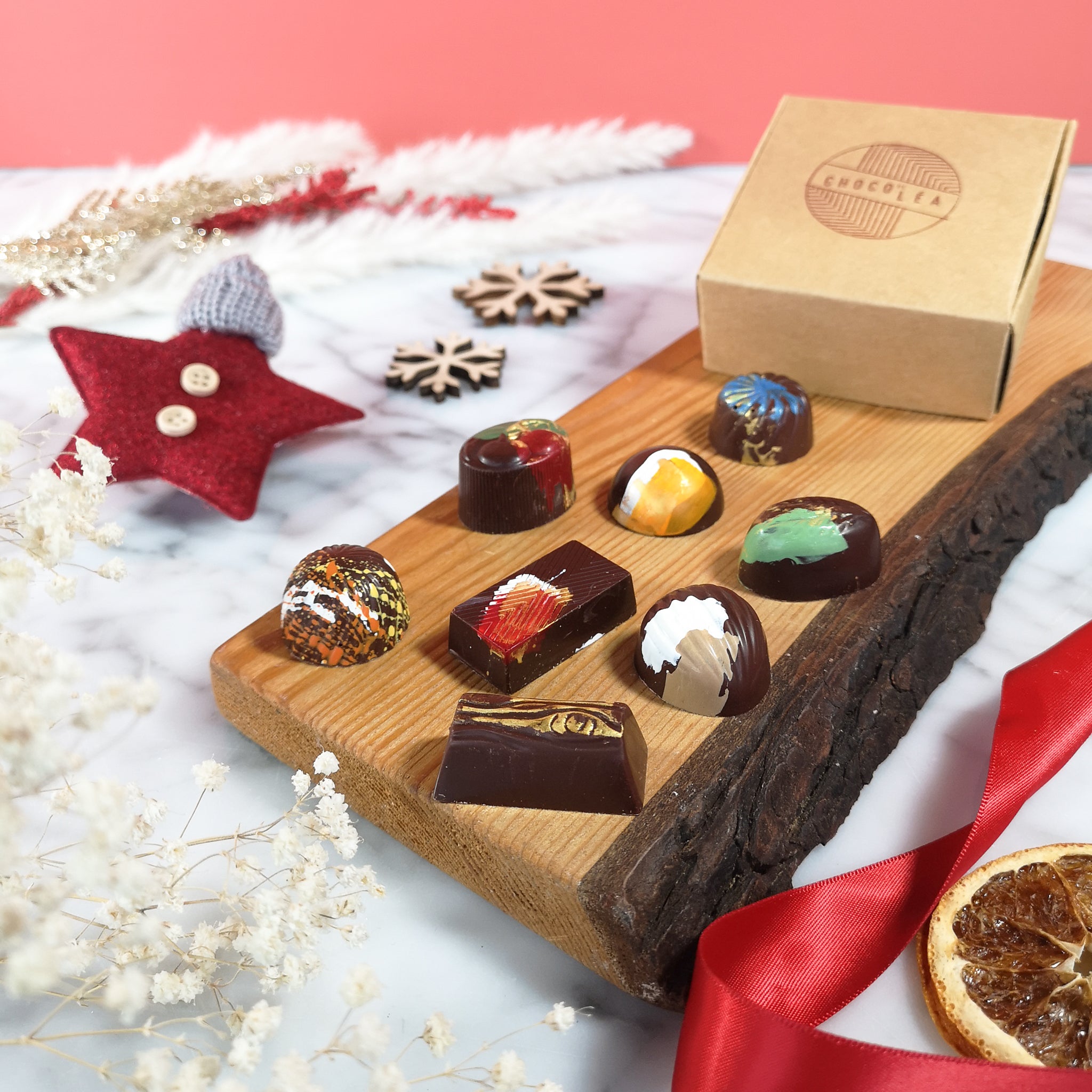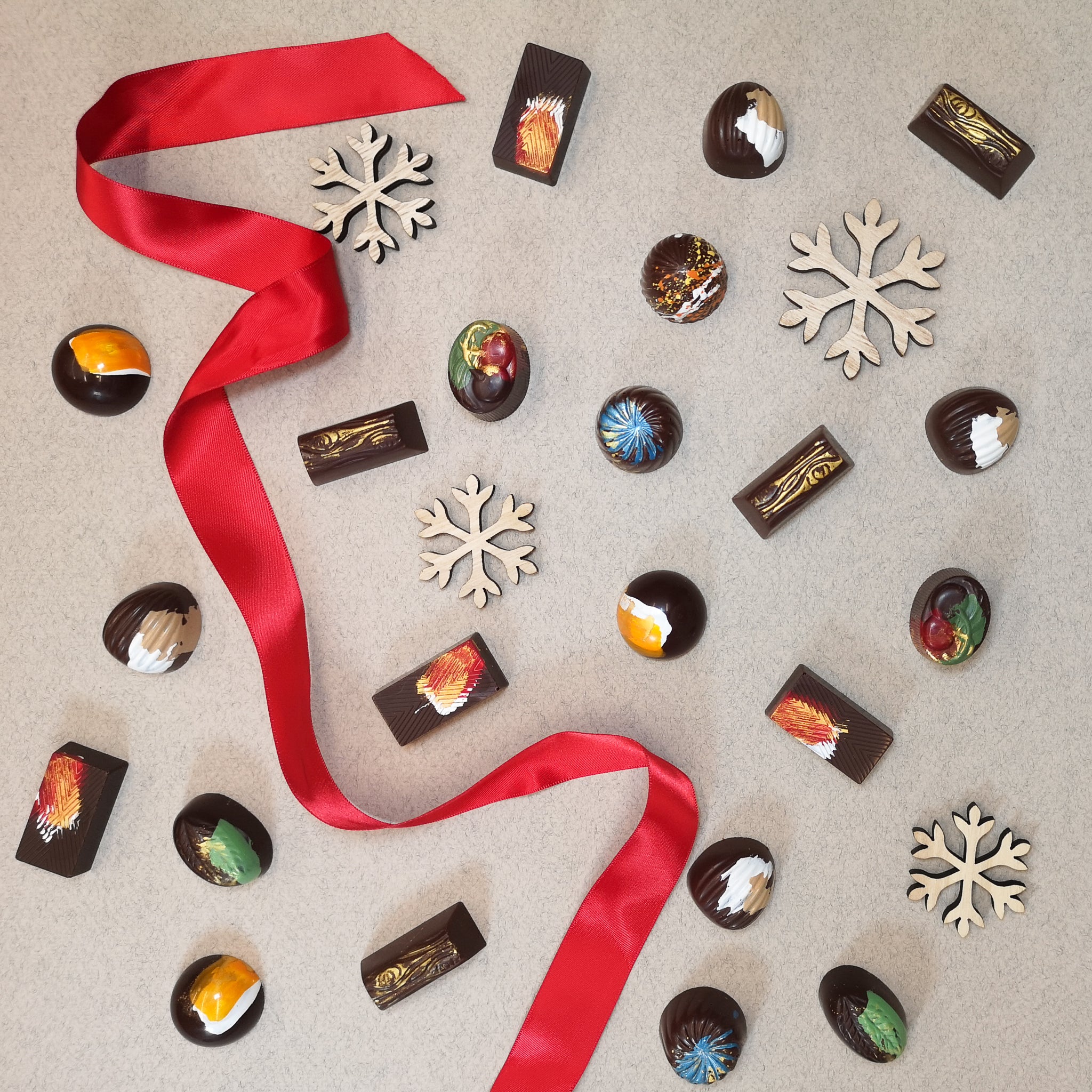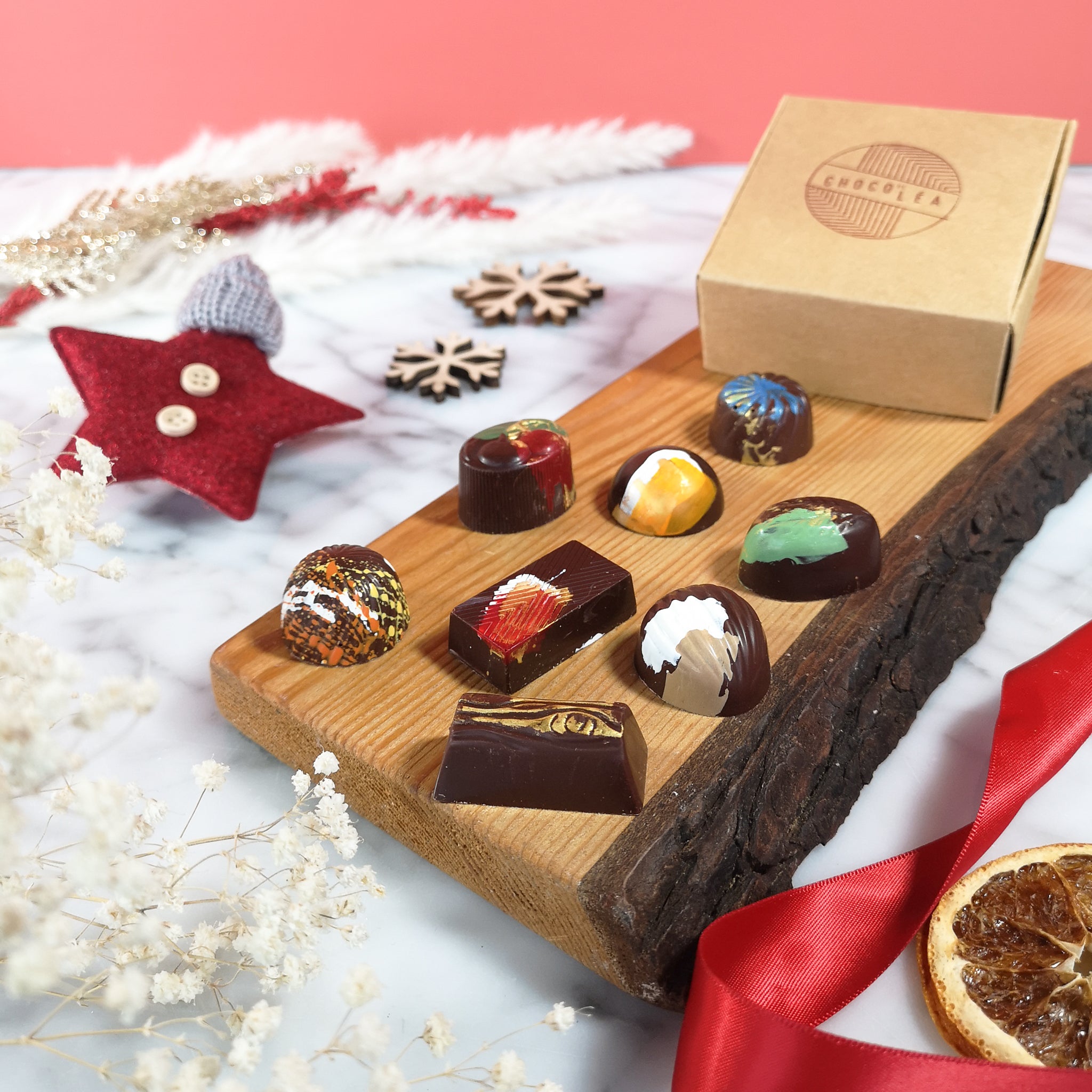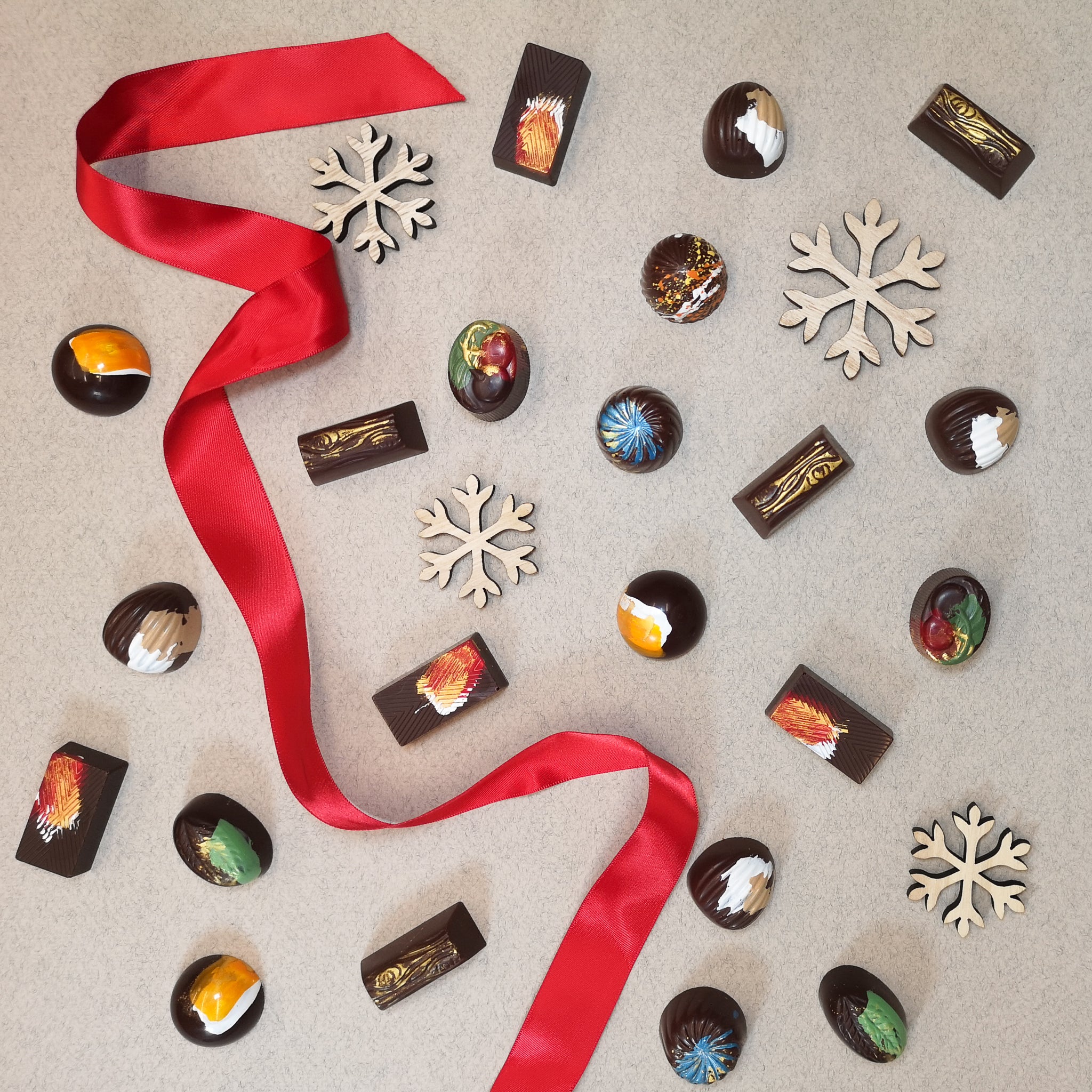 Box of assorted vegan chocolates
Limited quantity

Whether it's to please a loved one, for Mother's Day or to please yourself; this box of assorted chocolates is perfect for forgetting all our problems for a chocolate break.
All flavors have been chosen using the principles of molecular cuisine and making an agreement with the different origins of cocoa!
The box contains one of each of these kinds (8 in total):
White chocolate (oats), orange puree
Soy"milk"chocolate, coffee ganache
Oat"milk"chocolate, hazelnut ganache
Soy"milk"chocolate, berry puree and sumac
Dark chocolate (Peru), maple ganache
Oat"milk"chocolate, banana chocolate ganache
White chocolate (oats), pear puree and sweet clover
Dark chocolate (Peru), haskap puree and yarrow
Consume within 3 weeks of receipt. Keep cool, then leave at room temperature for about 1 hour before tasting for a better taste.
Ingredients :cocoa bean*, cane sugar*, cocoa butter*, oat flour*, soy flour*, corn syrup, coconut oil*, fruit puree (orange, haskap, pear, strawberry, raspberry , sour cherry, apple), hazelnut*, freeze-dried banana, coffee, maple sugar, yarrow, sumac, sweet clover, maple essence, food coloring.
*organic ingredients
Packing:kraft cardboard box with no plastic!
Allergies:This product may have been in contact with gluten and/or soy, or contain traces of gluten and/or soy.